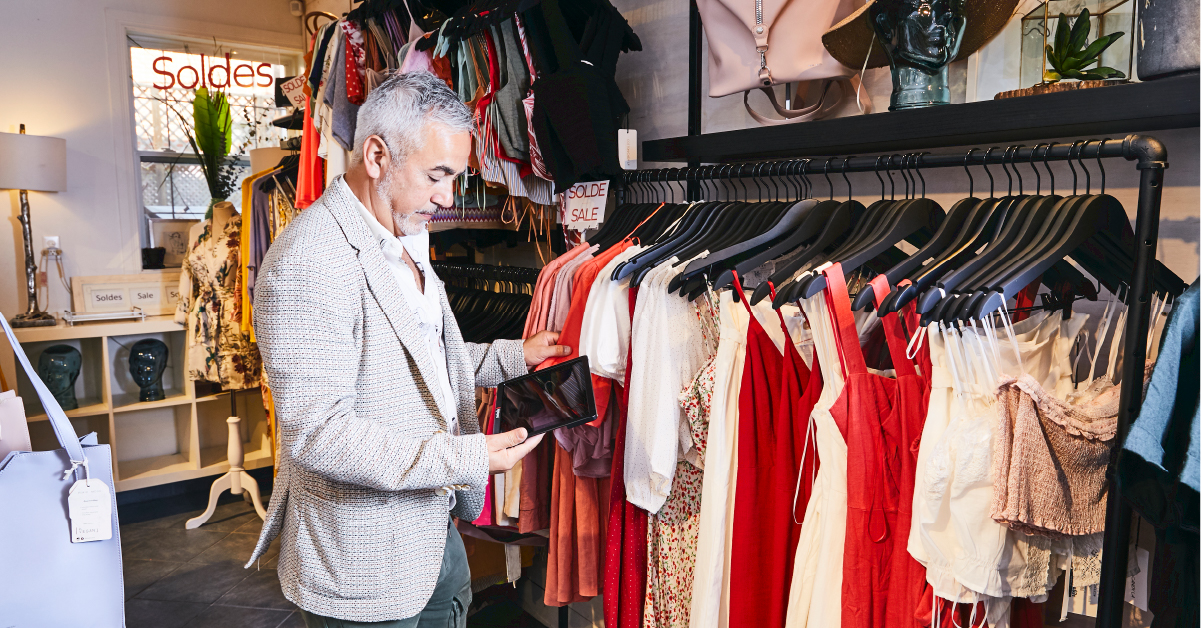 Fashion and apparel is one of the largest and most innovative industries in the world. Many of the retail concepts that we experience every day were first piloted by fashion and apparel retailers. Pop-up shops, for instance, were initially piloted by fashion and apparel retailers in the 90s.
The next wave of innovation revolves around immediacy and personalization. In other words, consumers expect retailers to curate and suggest products based on their unique preferences—and they want it done fast.
A 2012 study found that 44% of customers will leave without purchasing due to a lack of stock. That's nearly half your in-store foot traffic—and consumer expectations have only gotten more and more instant in the years since.
Companies like Amazon are notorious for insanely fast order fulfillment and deeply personalized product recommendations and, with tools like Facebook Pixel and point of sale-integrated loyalty platforms, independent fashion and apparel retailers can also personalize which products they market to consumers.
But the one caveat to scalable personalization and order fulfillment is inventory management. To know what people want, you need to accurately monitor which products you order, sell and discount. You also need customer relationship management (CRM) tools that track each customers' interactions with your store: from purchases to returns and their wishlists.
That's a lot of tools, but Lightspeed's all-in-one commerce platform brings it all together. From reporting on inventory and sales data to synchronizing inventory levels online and in-store, you can to it all using one tool.
In this post, we'll cover how Lightspeed can help merchants:
The POS built for fashion retailers
Order, sell, discount and analyze your inventory easier than ever before with Lightspeed.
Improve sell-through with smarter ordering
Organized inventory is good, but optimized inventory is better.
Lightspeed's inventory management tools give retailers an accurate overview of their inventory's sales performance. Track which products sell, how fast they sell and whether or not they were discounted.
Equipped with that intel, retailers can sell through inventory faster and free up shelf space for new merchandise.
Did you know?
In Lightspeed, you can set up an auto-replenishment point and out-of-stock alerts for your products.
Place purchase orders with integrated vendor catalogs
In Lightspeed, you can submit purchase orders directly from more than 3,000 integrated vendor catalogs. Rather than place a PO using Excel spreadsheets, PDFs or, worse, written POs, all orders are made from Lightspeed's checkout system, which stores PO history, vendors and brands for merchants to reference at any time.
One centralized hub for your orders—but what about organizing those new items? When they come in, Lightspeed helps you put your new collection on sale the same day. The Import tool can import up to 1,000 items and update your inventory levels online and in-store in less than a minute.
Accurately predict demand for seasonal inventory
Apparel is an inherently seasonal product category where retailers order products for each season several months in advance.
But before any retailer places a purchase order, they need to know how much of a product they want to order. Will they order more, less or the same volume as last season?
Did you know?
Run Lightspeed's
Sales by Category
report to see which products sold well over a select period of time (like a season). Order just the right amount of swimwear to fulfill demand while eliminating dusty inventory that sits in your backstore well after peak buying times.
Customize how you categorize
Creating custom categories for inventory items saves merchants time in the long run. Those categories help retailers find and reorder the same items faster and give them access to handy Category reports that show total sales per category for a set timeframe.
Did you know?
Lightspeed's
product matrices
help you make endless product variants. Manage, price and stock different sizes and variants of a product from one master location.
With Lightspeed, retailers can create custom categories and organize their inventory however it makes the most sense for them—whether it's by serial number, product category, size or color. Individual product variants within each category can be further customized with item weight, costs, dimensions and images.
When you're ready to start selling online, Lightspeed's custom categories, tags and inventory levels carry over. No need to manage two separate platforms, Lightspeed is omnichannel, which means you can sell online or over the Internet with the same tool.
Move forward with the right retail point of sale
In our recently published Retail Trends Report, one of the emerging trends set to go mainstream for independent retailers in 2020 was custom-curated inventory and personalization.
To be successful in the long-term, fashion and apparel retailers need to partner with a point of sale provider that prioritizes innovation. With new tools, features and integrations being released regularly, Lightspeed's industry-leading inventory management capabilities are only going to get better.
Food for thought: Retailers that switch to Lightspeed see a 20% average increase in revenue over their first year using the platform. Inventory is a retailer's largest active asset and, when you master your inventory management, profits will follow.
Want to see how Lightspeed can help your business? Contact our retail experts today for a personalized consultation.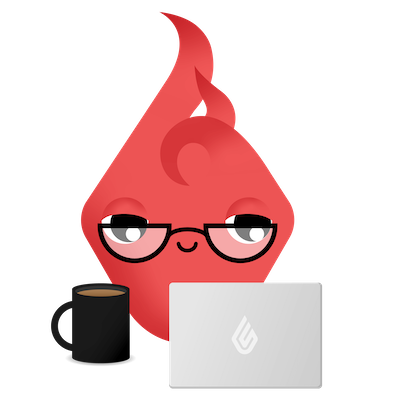 News you care about. Tips you can use.
Everything your business needs to grow, delivered straight to your inbox.