Powered by Lightspeed since 2020
Maynard serves up gourmet plant-based comfort food with Lightspeed
Maynard specializes in local, high-quality vegetarian and vegan food inspired by southern comfort and hospitality. Elevating the typical diner, owner and chef Brodie Somerville applies fine-dining techniques and passion to Impossible Smash Burgers and fries. "We're all about good food, made with a lot of love and care and attention, at a very approachable price point," says Somerville.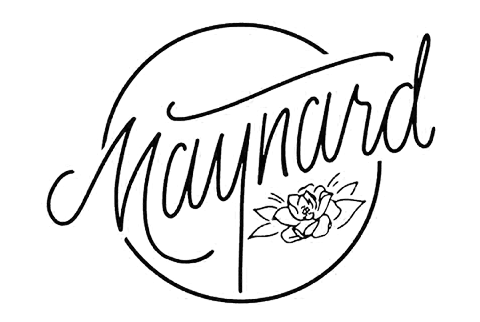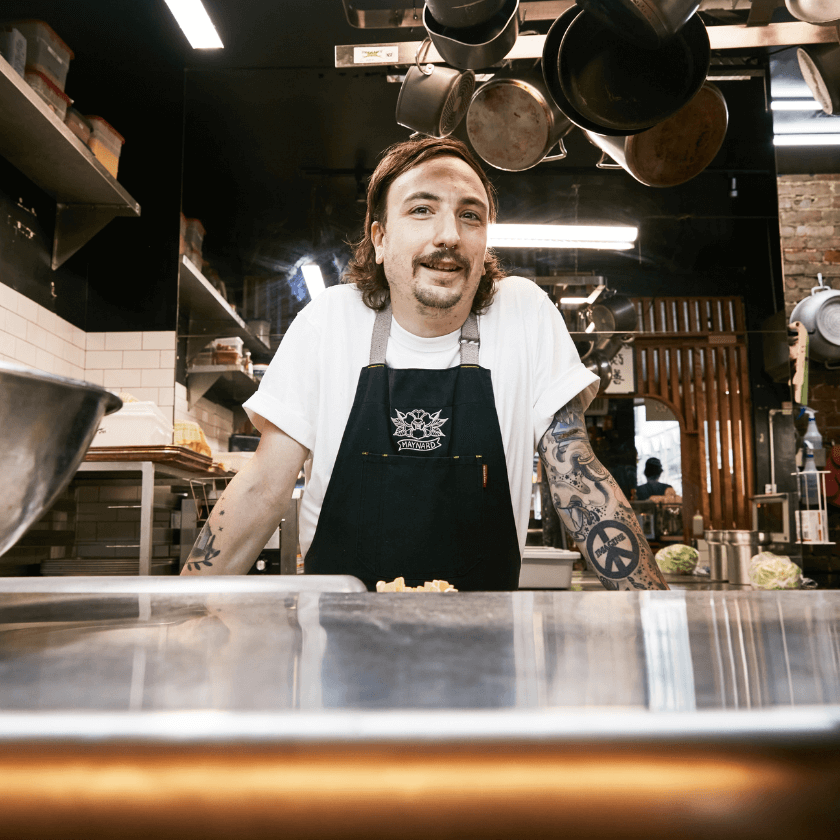 Business type
Quick Service Restaurant
Products used
Lightspeed Restaurant
Lightspeed Payments
Lightspeed Delivery
Lightspeed Kitchen Display System
Lightspeed Customer Facing Display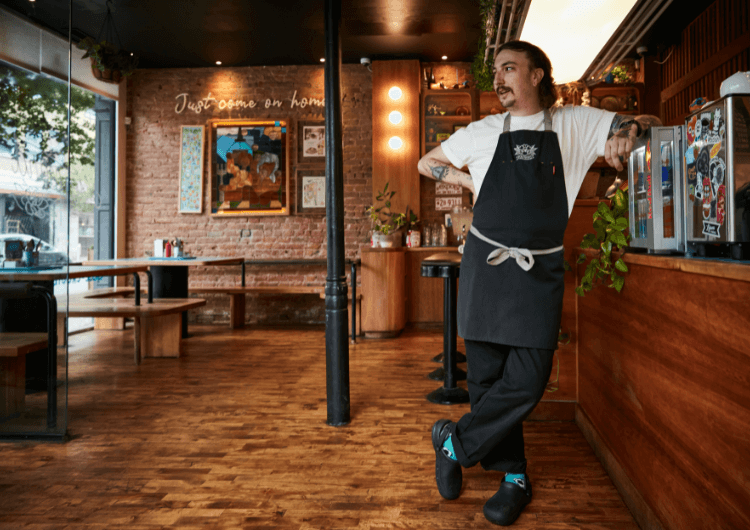 "My experience with Lightspeed has been phenomenal. Every time I need something, it gets sorted almost instantly. I've called for the most random things at the latest times, and someone always answers the phone. Free, 24/7 support is a lifesaver, because if your point of sale goes down and you can't get it back up like yesterday, you're dead. No point of sale, no sale."
Brodie Somerville, Restaurateur and Chef, Maynard
Challenge: Complex operations
Farm-to-table is no small feat, but it's even more challenging for a small, independent restaurateur doing farm-to-table fast food. "We buy as much as we can from local suppliers," says Somerville. "I've got a dozen suppliers and the menu reflects what we can get our hands on. The menu could change three times in a week." Almost everything at Maynard is made fresh in-house, but while it might be fine-dining in the back, it's quick service in the front. Take out and delivery account for nearly 50% of sales. "It's a lot of juggling, a lot of coordination, and a massive amount of effort," admits Somerville. With so much complexity to their operations and everything going at warp speed, it would be very easy for Somerville or his team to drop the ball. And as Maynard's signature dish takes three weeks to make, a small mistake could have big consequences for their bottom line.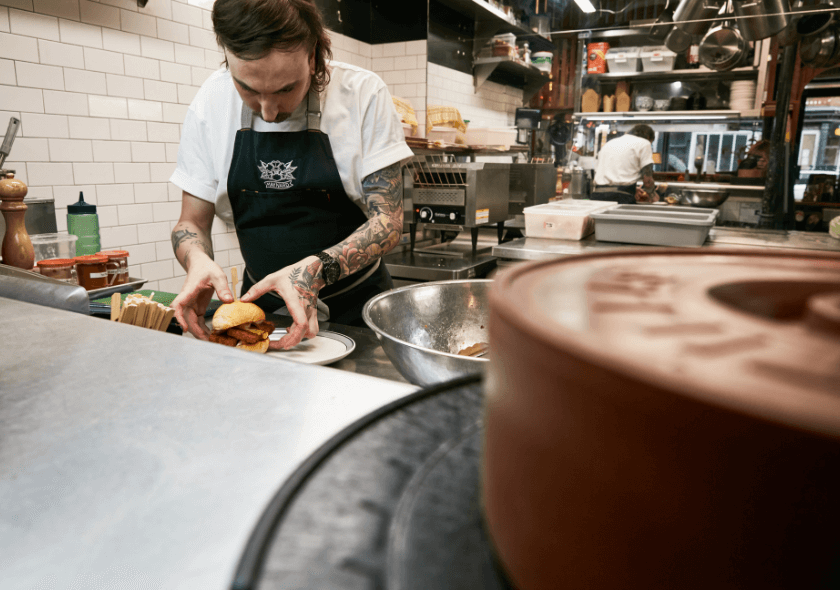 Solution: Streamline processes and save over two hours a day
To simplify operations and improve efficiency, Somerville turned to Lightspeed. With Lightspeed Restaurant, he can easily keep track of suppliers by assigning them to products, and its built-in reporting features help him keep the menu small and streamlined. Among his favorite features is Lightspeed's out-of-the-box delivery integration. "I knew from day one that I didn't want the headache of manually inputting every delivery order," says Somerville. "Saving two minutes by not having to manually input a delivery order really adds up if you're getting 100 delivery orders a day." Efficiency and speed have only improved since switching to Lightspeed Payments. "It took no time to set up, there's a massive difference in the speed of the transaction, and the batch closes automatically at 5:00 AM so you can't forget," says Somerville. "That alone was worth switching for."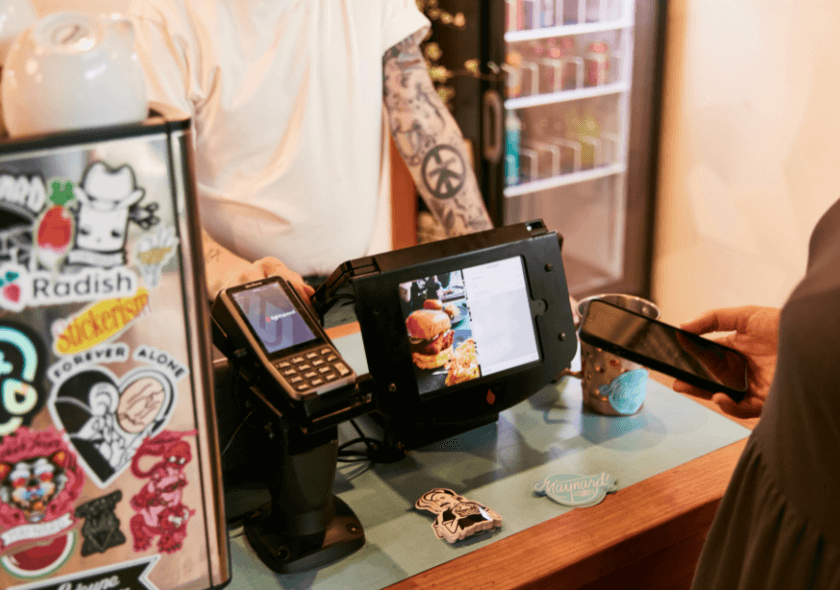 Building a plant-based empire with Lightspeed
Efficiency is paramount to quick service restaurants like Maynard, but with Somerville at the head, so is flexibility and scalability. After years of working in fine dining, Somerville is hard-wired to strive for excellence—which involves a lot of reworking and fine-tuning. "As I've been changing and finding new things, [Lightspeed] has always been able to keep up with my crazy ideas. I don't know yet if I'll expand this into more locations or into other types of restaurants within the plant-based space. But wherever I go, I'll be taking Lightspeed with me."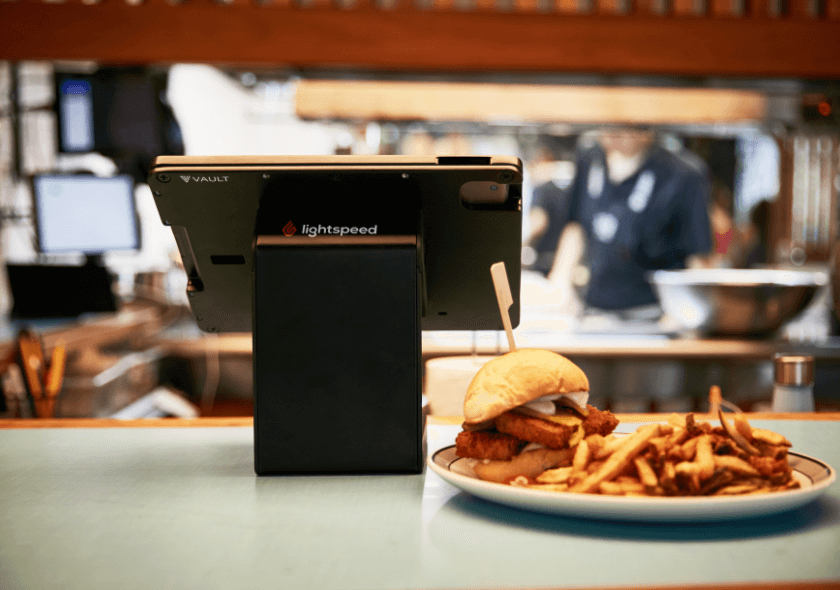 Powering the best restaurants around the world
Find out how Lightspeed can help you streamline and scale your operations.