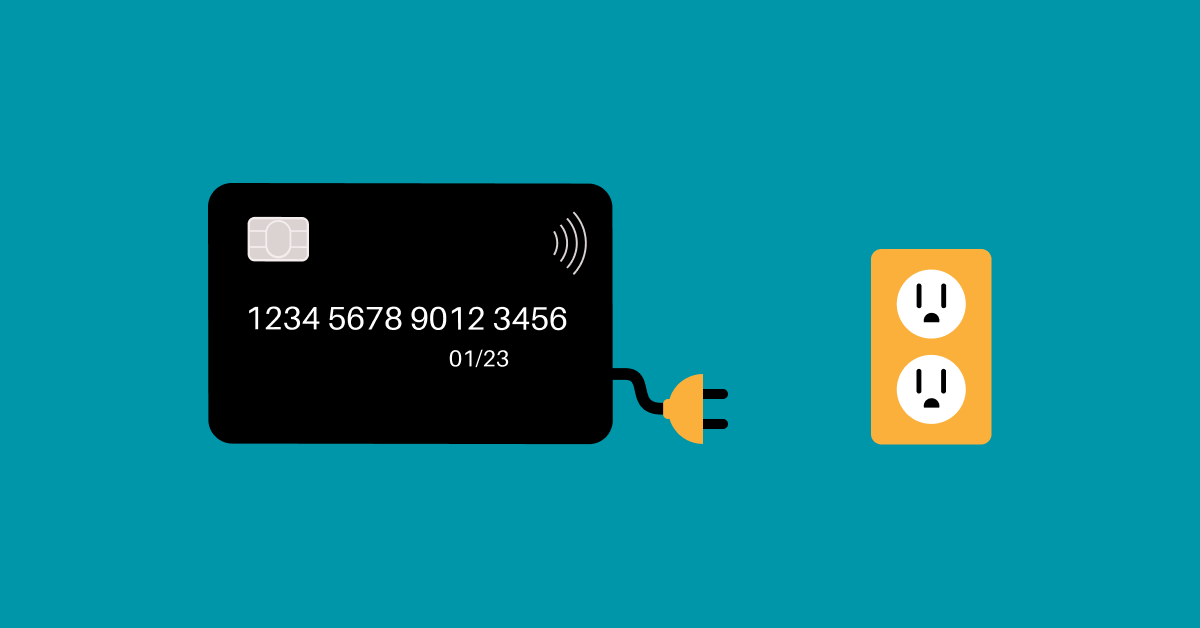 Some of the most difficult challenges to tackle as a business owner are those that are out of your control. Credit card processing outages fall into that category, and can turn a normal day into a frenzied one.
Efficiency and strong customer service are two factors that are top of mind for business owners, so a payment processing outage can throw all your operations out of whack. Luckily, there are steps you can take to address such an outage to prevent it from having a prolonged negative impact on your business and customer base.
In this article, we'll talk about the following:
Find the best payment processing solution for your business
Not sure where to start? Check out our guide to choosing a payment processor.
What is a credit card processing outage?
Credit card processing is the system in which data from a customer's card is transmitted to allow a certain amount of funds to be transferred from their account to the merchant's account.
When an outage occurs, this system is disrupted and payments can't be processed.
According to the Bank of Canada, around 30 million financial transactions take place in Canada every day. The sheer volume means there is bound to be payment processing issues from time to time.
Most days, you won't run into any hiccups processing your customers' orders. But on rare occasions, your credit card processing system can stop working, rendering you unable to make sales. Often, the cause isn't clear, so you have to get to the root of the issue right away.
How do credit card processing outages affect your business?
Payment processing outages can present a huge dilemma for merchants. Aside from losing out on sales, these outages can impact the credibility of your business among customers.
Whether the outage affects your physical shop, your online store, or both, customers may leave after failing to place an order. The customer may find what they need at another business and it's possible they won't return to your store in the future because of their bad experience. Building a loyal customer base is crucial to a successful business, so anything that tarnishes that reputation can prove costly.
Business owners often have to resort to accepting cash only when their payment processing systems malfunction. This can result in a loss of sales, even if the outage persists for only a short period of time.
Since cash is increasingly falling out of favor—especially since the start of the pandemic—you have to be prepared for customers to turn away from your store to shop elsewhere.
For perspective, Canadians made $569 billion in credit card purchases in 2020, compared with $72 billion in cash.
Depending on the nature of your business, a credit card processor outage can have varying levels of impact. For example, if you operate a restaurant and an outage occurs in the middle of the dinner rush, it will present a whole host of short-term problems.
If multiple customers are waiting to pay their checks, it will cause a backlog. Most customers probably won't have cash on hand either.
You'll likely be able to resolve the issue quickly—unless it's entirely out of your control due to a power outage—but it's the last thing you want to encounter on a busy night.
Why do credit card processing outages occur?
There are several reasons why your payment processing system can stop functioning.
Internet connectivity issues
We've all been in that frustrating situation: The internet is down, and you have no idea why. If your payment processing system relies on WiFi to function, the circumstances become even more urgent.
Often the solution is as simple as restarting your router, but if that doesn't work, you will have to call your internet provider to resolve the issue. That of course isn't ideal, as you will have to wait around for a fix.
Widespread power outages
Power outages, often caused by bad weather, can lead to disruptions in payment processing. If the power outage is widespread and your internet service provider is also affected, your internet connection may be lost until the blackout is resolved.
It doesn't hurt to get in touch with your payment processor's customer service team to let them know of the issue and to ask what steps you can take to mitigate the impact on your business.
Problems with payment provider
Last year, businesses across the US including McDonald's and Ikea experienced credit card processing outages after parts of payment provider Fiserv's system went down.
Luckily, the problem only lasted a few hours, but even a few hours can make a big difference to the sales of business owners. The affected businesses could only accept cash during the outage.
If your payment provider's services depend on the internet and their systems fail as a result, your business can lose the ability to process credit card payments.
Hardware issues unrelated to systemic failures
Sometimes the cause of a credit card processing outage is related directly to the payment hardware you're using. If you operate a brick-and-mortar business, you might have run into this problem before.
Check to see whether the payment terminals are properly functioning. If the problem persists after rebooting the terminals, contact your payment processor right away.
It's also important to ensure the terminals you use are compatible with your payment processor. Purchase hardware directly from your payment processor or their trusted partner. Unsupported card readers are more likely to stop working, so reduce that risk by using recommended hardware.
How to address credit card processing outages
The strong payments infrastructure that's currently in place should provide comfort to merchants. Regulators in North America keep a close eye on payment systems in order to ensure that they are operating smoothly.
Payment processors also have contingencies in place to account for these kinds of situations, according to Business Insider. So although such an outage can seem daunting, it's unlikely that it will persist for an extended period.
Once you determine the cause of the outage, there are steps you can take to fix the issue.
Invest in a payments system that operates when the WiFi is down
Get ahead of the outage by using a service that offers alternatives to using WiFi for processing credit card payments, like Lightspeed Payments. You can be confident that even if your WiFi connection is unstable, you can still process payments using 4G connectivity.
Even if you've never faced a credit card processing outage, consider whether you're using the best payment processor for your business. Partnering with a provider that will address the needs of your business accurately and efficiently will save you a lot of trouble.
Using a system that gives you a Plan B to fall back on is incredibly useful and can take away some of the stress that comes with unforeseen emergencies. Lightspeed Payments also provides our customers with easily accessible, 24/7 customer support, so you can contact us for help if you experience a credit card processing outage.
If you need more information on whether you are using the best payment processor for your business, check out this guide.
Troubleshooting technology
It may seem obvious, but sometimes the solution is as simple as restarting your router to get your internet back up and running. If that doesn't work after several attempts, reach out to your internet service provider and let them know it's an emergency.
The same goes for any payment terminals that seem to be malfunctioning—if a simple reboot doesn't do the trick, contact your payment provider. If you're with Lightspeed Payments, a 24/7 support team can help you with any card reader issues.
Check whether card operators are functioning
Sometimes, what you're experiencing isn't a processing outage at all, but is instead caused by problems with a specific credit card provider such as Visa or Mastercard.
If a significant number of users report problems with their cards, including an inability to make purchases, that means the root of the issue is rooted in the credit card's network.
You can check online whether companies like Visa are reporting card problems.
Invest in a commercial backup generator
Depending on the size and nature of the business you run, it may be prudent to invest in a commercial backup generator. This is especially useful in case of a power failure, and can get your credit card processing systems up and running.
It's also a good investment if your business operates in an area prone to turbulent weather. There are several types of backup generators, so do your research before deciding what's best for you.
Communication is key
If your initial attempts to fix the payment processing outage aren't successful, you may have to wait longer than you hoped to resolve the problem. If this is the case, it's imperative that you communicate with your customers.
Send customers an email letting them know that your store's credit card processing system isn't working, apologize for the inconvenience, and assure them that they will receive an update as soon as the issue is resolved.
If you believe the problem will persist for longer than a few hours, send customers a discount code or coupon they can use for future purchases. This is a professional gesture that can reinforce customer loyalty and is especially useful if your operations take place primarily online.
If you operate a brick-and-mortar business, place a sign at your door for customers coming in letting them know of the problem and that it is being worked on. Say that you are accepting cash only for the time being. This is especially important if you are completely helpless because the credit card processing outage is related to power failures.
And depending on the nature of the credit card processing outage, you can redirect your customers to purchase the items in your online store.
Stay ahead of credit card processing outages
Although credit card processing outages aren't common, they do happen. As a business owner, you can get ahead of them. Ensure that you have reliable internet, use a payment processor that provides alternatives to WiFi, and create a communication plan if the problem persists.
If you need more information on choosing the right payment processor for your business, chat with one of our experts.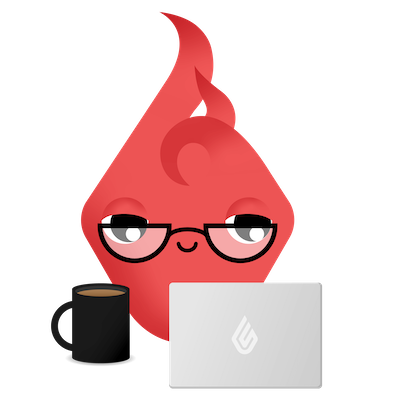 News you care about. Tips you can use.
Everything your business needs to grow, delivered straight to your inbox.