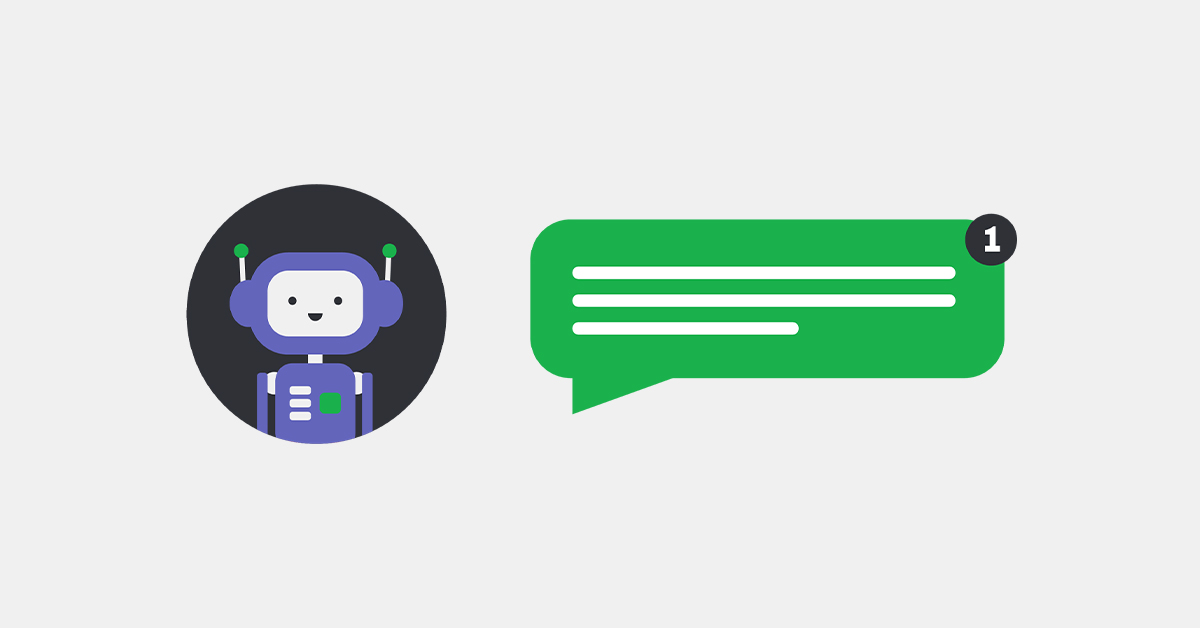 Chatbots and text message campaigns aren't just for big box stores. Your business can still take advantage of the many forms of what's now known as conversational commerce, no matter what size it is.
Conversational commerce isn't a passing fad, either. Chatbots and live chat are two of the fastest-growing communication channels, and customer preferences are rapidly changing to favor these types of tools. In this article, we'll explain what conversational commerce is and how you can use it to drive sales for your eCommerce site.
What is conversational commerce?
How does conversational commerce work?
4 examples of conversational commerce
Benefits of conversational commerce
How to use conversational commerce for your business
The holidays are around the corner—are you ready?
It's a new holiday season with new rules for retailers. Make sure you're prepared for what to expect with our free 2021 trends report.
What is conversational commerce?
Conversational commerce is when brands or retailers use conversations to push sales or strengthen their relationships to customers. Sometimes called conversational marketing, conversational commerce not only lets customers reach brands more easily, it allows brands to offer more personalized, tailored service to customers—a win-win.
How does conversational commerce work?
Unlike other forms of marketing and communication, conversational commerce is a dialogue rather than a monologue. Customers are encouraged to interact with you directly until they are satisfied with the result.
4 examples of conversational commerce you can use
Conversational commerce comes in many different forms, and you've likely encountered at least one. Here are some of the most common types of conversational commerce:
1. Live chat
A popular alternative to phone or email conversations, live chat is the preferred customer service contact option by shoppers ages 18 to 49. Unlike a chatbot, live chat lets your customers talk to a live human being (such as one of your sales associates or customer service reps).
Through live chat, customers can ask questions about your products or services or get assistance with an order they already placed. Live chat's immediacy and personalized approach makes it a strong conversion tool—implementing a live chat app on your website can increase conversion rates by up to 4%.
2. SMS marketing
SMS text messaging is one of the most effective forms of conversational commerce. Texts have a 98% open rate and a 45% response rate, making them a great option if you have a more urgent or important message to send to customers.
Lightspeed Loyalty lets you send texts to anyone enrolled in your loyalty program right from your point of sale.
3. Chatbots
Chatbots are exactly what they sound like—automated chat prompts designed to help you find the information you're looking for. Most chatbots start with a greeting and present a customer with a few different flows, or options like: "Hi! How can we help you today? Select an option. 1) I need help finding the perfect product or 2) I need help with an order I placed."
Chatbots have a key advantage over live chat—that they don't require as much dedicated labor. Once you've written and designed your ideal chat flow, you can publish your bot to your eCom site for customers to interact with. Chatbot ecommerce conversions are expected to reach $112 billion by 2023.
4. Facebook Messenger or WhatsApp
With over 1.3 billion and 2 billion monthly active users respectively, it's safe to say that Facebook Messenger and WhatsApp present huge opportunities for you to connect with your customers on a deeper level.
Customers already use both platforms to reach out to companies for customer service issues as well as shopping advice, so you can get in on the action. Messaging is also a great way to showcase your brand's unique voice and personality—and ultimately show that you're there for people when they need you.
Check your messages on a regular schedule to make sure you respond to any inquiries quickly and efficiently. Facebook will reward you for doing so by putting a "Very responsive to messages" badge on your company page, which will look great to both prospective and current customers alike.
Benefits of conversational commerce
Conversational commerce has several benefits, which are:
1. Make more potential sales
Conversational commerce gives you the opportunity to present customers with different buying options, just like your store associates would in your physical store. Not only can you help point your customers to the best possible product, you can also recommend they try complementary items. Not only do you have the opportunity to make more sales, you have the opportunity to drive up your average order value.
If you want to get more technical, putting a chatbot on your checkout page is a smart tactic to reassure customers to go through with a purchase instead of letting them get cold feet.
2. Better communication with your customers
Conversational commerce keeps your customers more well-informed and can empower them to go through with a purchase. The average rate of abandoned carts is 70%—which is quite high. Conversational commerce lets you:
Create an abandoned cart SMS campaign to remind customers to complete their purchase.

If you have a software developer or feel comfortable enough editing your website, try installing Facebook Messenger's Checkbox plugin. Customers will then be able to opt-in to receive messages from your business's Facebook page, so you can send abandoned cart messages, order updates, receipts and more.
3. Get feedback on how you're performing
Every customer service interaction presents an opportunity to learn more about how you're doing. Whether the messages you get are positive or negative, conversational commerce can tell you what's working and what can be improved, so that you can continue delivering the best experience possible.
Another great way to do this is to implement a feedback tool. For example, Ikeono can automatically send out follow-up surveys to customers after a service has been completed.
4. Increase customer loyalty
Talking with customers is a fantastic way to not only deliver better service, but also build loyalty as a result. Conversational commerce lets you offer more personalized and high-touch customer service, which will also likely help customers choose to do business with you over your competitors.
How to use conversational commerce for your business
You can start using conversational commerce no matter your budget or what size your business is. Follow these steps to find the best solution for your business's unique needs:
1. Determine your business goals
Before implementing a conversational commerce tool and strategy, take the time to pinpoint what exactly you're looking to achieve. Do you want to offer faster, more convenient customer service options? Are you looking to offer shopping advice through your eCom storefront? Make sure your goals match up with what conversational commerce tools can actually achieve.
2. Research the best possible tools for your business
After you've finished goal-setting, it's time to look for the best tools to help you get started. If you're not sure where to begin, consider looking at ways to build upon tools you already use.
Lightspeed customers can expand their conversational commerce offerings with integrations and add-ons through their existing retail commerce platform. With Lightspeed, you can pick and choose to get the best combination of tools for your industry, size or customer base.
3. Set up your tools and strategies
After you've decided which software or integrations you'll be using to talk to customers, you'll need to ensure they're configured correctly. Make sure you run thorough tests for any tool you've installed to catch any potential problems or errors before announcing your new service offerings.
4. Analyze the results
Once you've launched your conversational commerce tool and strategy, it's important to measure the results. Did your SMS campaign bring in more conversions? Are your customers now leaving more positive reviews on platforms like Facebook and Yelp? Understanding how your strategies are performing will help you make better decisions going forward.
The future of commerce is flexible
Customers expect more these days, and conversational commerce can help you meet them wherever they are. Your business should be equipped with flexible, powerful tools to adapt to the changing needs of your customers and the retail landscape.
Lightspeed's one-stop commerce platform lets your customers shop and make appointments whenever, wherever. Talk to our retail experts to learn more about how your business can grow.
News you care about. Tips you can use.
Everything your business needs to grow, delivered straight to your inbox.