Is it the right time?
The world of commerce is evolving and thanks to social media and the power of the world wide web, customers' expectations have exceeded the traditional brick-and-mortar store to include an advanced online shopping experience that is responsive, engaging and personalized. Omnichannel retailing is the essential emerging trend for the modern retailer, and with this comes the transformation of the online shopping experience.
With an increasing number of retailers embracing the omnichannel revolution, competition's stiff. In order to stay ahead of growing pressure to attract and retain new customers, it's time to ask yourself some essential questions about your current eCommerce platform. How do you know when it's time to bid farewell and move onto something newer, faster and healthier for your business?
Here are 5 essential questions to ask:
Is your online store responsive to smartphones and tablets?
Is your online store getting repeat customers?
How fast does your online store load?
How effective is your online store in converting visitors to customers?
How well is your online store performing in terms of web traffic and social mentions?
Answer these questions and if the answers aren't in keeping with the evolving technological retail trends and if your business suffers as a result, then you know it's time to break up with your current eCommerce platform
5 easy steps to a new eCommerce platform
1. Do a little dating
Now that you've established that you need a change, it's time to figure out what your business needs to mature into the powerhouse that you want it to be. Take some time to do some inner business searching and figure out what your online store needs to maintain its current volume and to take it the next level.
eCommerce buyer's guide
Find out the top questions you should ask before you invest in an eCom solution
Once you've identified a new platform, make sure you do a little eCom dating. Take advantage of the free trial (if there's one), get to know the platform and see if it gels with you, and your user and business needs. A free trial will give you the opportunity to try out the functionalities you need to grow before you fully commit. The good news is that most free trials can also act as the foundation of your actual online store, so if things are going well, it's relatively easy to go from dating to in a relationship.
2. Break up with your current provider
You've dated your eCommerce platform for about 14 days now, and you're ready to change your relationship status with your new platform. It's now time to break up with your current provider. Like any relationship, before you pull the plug — make sure you get all your stuff.
Some eCommerce software providers are able to export product, order and customer data, so it's worthwhile to inform your current provider of your decision to make the switch and ask whether they offer this service. If they do, all your important business details can be migrated over to your new eCom platform.
However, that's best case scenario, and not all eCom platforms offer data exporting tools, so if they don't, you'll need to export your data onto a spreadsheet.
Here is the data that you'll want to gather from your current provider:
Product details
Product images
Customer data
Terms and conditions
Privacy disclaimer
About us information (if any)
Once you have all this information, it's time to give your old eCommerce platform, the old "it's not you, it's me" talk and move onto bigger and quicker download times. Close down your old platform and start anew with your new eCommerce platform.
3. Put on your best face
New relationships are always exciting, and when you're in one, the grass is greener, food tastes better and you'll find that you'll always want to put your best face forward.
Once you're with your new eCommerce platform, the first thing you'll want to do is make sure you dress it up by stocking your new online store with your amazing products. Import the data from your previous system such as product details, images and customer data. Make it extra pretty by adding product images, and adding unique product descriptions. You'll also want to make sure you choose a platform that will let you choose your site and checkout layout. Make sure your new online site reflects your brand and what your online store is all about.
4. Don't forget about the important details
It's easy to get swept up in the newness of your new online store, but don't forget to take care of the fundamentals that makes your online store tick!
Activate your payment and shipping methods to ensure that your customers will have a great checkout experience and that your product will get into the right hands. Make sure your financial data is in order, set up your Adwords accounts, optimize your product descriptions for search engines and configure your order and invoice numbers to your liking.
5. Shout it out from the rooftop
Online marketing largely consists of increasing your visibility in order to reach more customers. You've broken up with your old eCommerce platform and now it's time to tell your friends, family and the entire world about your brand new online store!
Your existing customers are your best brand ambassadors, so make sure you activate the review feature and start building loyalty by allowing your customers to post product reviews. Build a relationship with your prospective and current customers by blogging about your products and services. A blog will help you foster valuable relationships with visitors and can also dramatically improve your search engine ranking! You've found new love with your new eCommerce platform, and now it's time to make sure that your target audience can find your online store!
Breaking up is hard, but breaking up with your eCommerce platform doesn't have to be! When your online store isn't meeting the ever-evolving trends of the modern retail landscape, it's time to split up, and start over again. Starting over doesn't have to be hard, especially when you find a more agile eCommerce platform that's a better match for you and your customers.
To make starting over even easier, we've created a handy checklist just for you: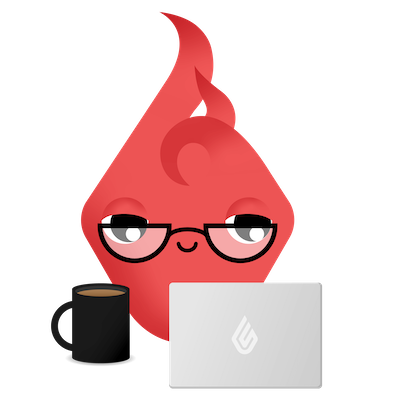 News you care about. Tips you can use.
Everything your business needs to grow, delivered straight to your inbox.