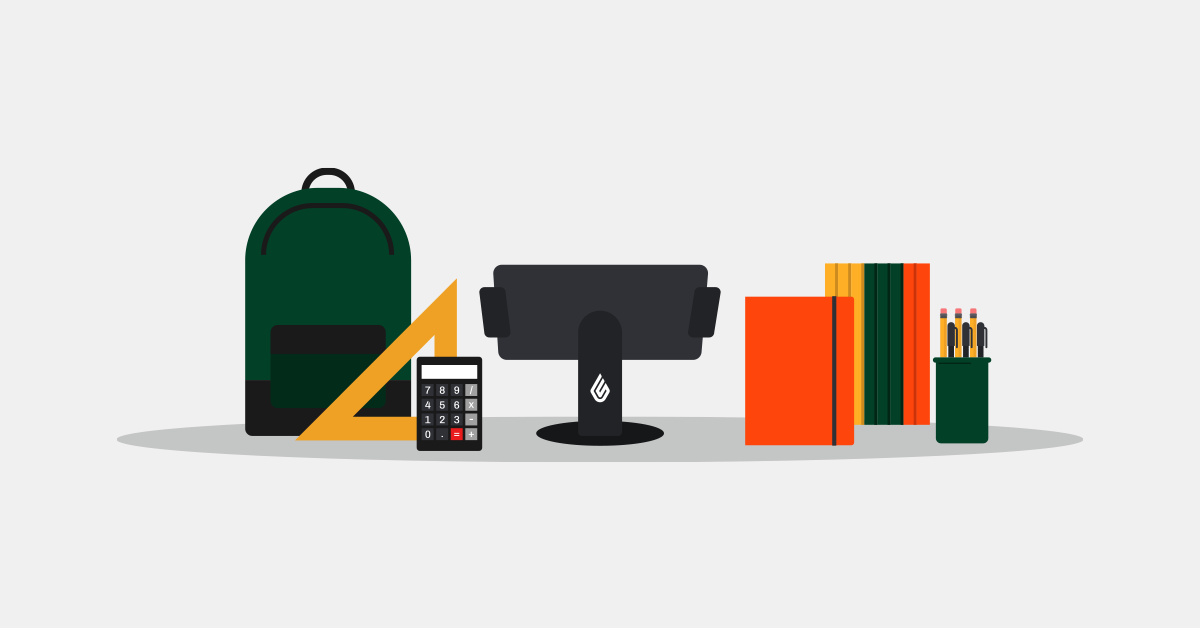 Back to school is one of the biggest sales periods of the year for retailers. Even in 2020, back-to-school sales grew—and they're set to grow even more this year as in-person learning resumes for many students.
That means a spending blitz is set to happen. Have you planned how you're going to take advantage of the back to school boom?
In this post, we'll go over:
How back to school 2021 is looking for retailers

7 retail promotion ideas for back to school sales
Get found by local shoppers
Learn how you can bring shoppers in store with Lightspeed and Google.
Back to school 2021 is already shaping up to be big
The 2020 school season was a little different, to put it lightly. The usual back-to-school shopping lists were thrown out the window as school kids and college students transitioned to online classes. Instead of new back-to-school clothes, parents stocked up on new pajamas. Instead of notebooks and binders, students were working on laptops, potentially supplied by their school.
After a year of distance learning, many students are heading back to the classroom full time in the fall. As a consequence, the 2021 back to school season is shaping up to be a big one.
For some shoppers, it's already started. Sales of kids' backpacks, apparel and gym clothes were already outstripping 2019 numbers back in March, and have continued to grow since. Apparel seems set to grow the most, with half of parents saying their kids are particularly excited to shop for new clothes.
Just how big an impact 2021's back-to-school promotions will have varies from prediction to prediction—Mastercard expects 5.5% growth, while accounting firm KPMG estimates 9%. No matter where the number lands, it's sales growth you don't want to miss out on.
Seven things to consider for a successful back to school
With 2021 back to school starting early, if you aren't already holding sales, now is the time to start.
From new clothes to school supplies, electronics and even home goods for college students, there's a spending boom coming. Here are seven ways you can make your back to school sale season a success.
1. Make your back to school season shift schedules (and do it quickly)
Hours spent pouring over schedules? The last thing you need most of the time, let alone during a busy shopping boom. Integrating automated shift scheduling software into your point of sale (POS) will cut the time you spend making schedules so you can focus on other important prep for your back-to-school sale.
To get really efficient, add in an element of data analysis to know when you need more employees in the store. Scheduling enough employees during peak sales periods will keep lines down and cater to customers who have gotten used to not having to wait to pay after a year of eCommerce growth.
Lightspeed users can easily set up a data-driven, automated scheduling workflow with two tools: Planday and Lightspeed Analytics.
First, a Lightspeed customer would open Analytics to determine their staffing needs. This can be done by running a Sales by Hour of Day report to identify what days and time periods see the most activity. By default, this report will show data from the last three months. To keep up with how the back to school season is evolving, the user can set a smaller date range and re-run the report every few weeks.
Once our Lightspeed user knows how many people they want scheduled and when, they can head over to Planday and plug in the desired shifts, as well as employees' availability. Tada—the schedules are planned, with an extra side of revenue data versus labor cost data from Planday.
2. Prepare your discounts
For most customers, the best part of back-to-school sales are the sales, of course. Having favorable discounts available could mean the difference between you and a competitor for budget-conscious back-to-school shoppers.
A platform like Lightspeed lets you set discounts so they are automatically applied at checkout. Consider offering a mix of sales and discounts, such as:
Clearances.

The tried and true 25% off—or more, or less—sales. Consider

running some reports on overstock and surplus inventory

that, while useful for back to school, might not be the latest styles of shoes or notebooks. You can discount these and leave your newer inventory full price.

Buy one, get one… discounts.

Back to school shopping often means buying supplies in bulk. If a customer can get four packs of pencils, or two pairs of gym shoes, for a buy one get one half off deal, they might use their savings to

keep

shopping in your store.

Bulk discounts.

You could use these as an alternative to BOGO discounts, or use them in tandem for different goods. Let's say you're an apparel retailer—remember how half of parents have school kids excited for new clothes? You could set a bulk discount for $5.00 off $20.00 t-shirts if they buy 5 or more.
Tip: You can use discount rules from Lightspeed to set BOGO and bulk discounts. They'll be automatically applied at checkout without any extra work from your sales associates.
3. Let customers know about your back to school promotions
With your employees scheduled and your sales set up, it's time to let your customers know they should visit you for their back-to-school needs.
You could send an email or make a post on social media—and you might as well, because the more reach, the better. But in addition to those methods, try sending SMS messages (texts) to let your loyal shoppers know what you've got in store for them.
SMS messages are your secret marketing weapon. They have an 82% open rate (far above email open rates) which means you know for sure you'll be reaching your customers.
Don't squander your customers' goodwill, though. Using a CRM program like Lightspeed Loyalty, set up one or two messages—one for now, one for near the end of the back to school season—with your best sales. That way, you entice customers without annoying them. You can also have your top customers sign up for a VIP customer type through Loyalty so they receive special deals and discounts through SMS.
4. Be found by local back to school shoppers
SMS messaging helps you connect with customers who already know who you are. What about all the back-to-school shoppers who don't know about your business?
Google is a driving force in the shopping experience—one survey found that 59% of shoppers use the search engine to research products before they buy. With back-to-school promotions ramping up all around them, potential customers will be heading to Google to find the best deals.
By using local inventory ads, you can be one of the top results they see… through advertising at the top of their searches. If someone within a set radius searches for backpacks near me, and you carry backpacks, your inventory will be among the results they see.
Historically, managing local inventory ads has been a bit of a hurdle for SMBs. Managing them through Lightspeed cuts down on the set up time so you can get your ads up and running for the back-to-school season sooner rather than later.
5. Cater to customers who want to shop online but get their goods fast
Even as the world goes back to normal, some customers aren't going to give up curbside pickup and buy online, pickup in-store (BOPIS). They can represent the best of both worlds for busy back-to-school shoppers trying to beat long lines: they don't need to wait to purchase school supplies or wait on delivery times.
To make sure you can handle curbside pickup and BOPIS orders without causing confusion, make sure that you:
Have an

eCom inventory system

that automatically syncs with your in-store inventory. You don't want to accidentally sell the same item twice, after all.

Train your employees on how to monitor and close online orders for pickup, including procedures for setting items in the orders aside.

Give customers a contactless way to pay at pickup. Lightspeed retailers in the United States can use

Mobile Tap

to take payment anywhere, from the front counter to outside at the curb.
6. Offer one-on-one service for bigger purchases through appointments
In addition to apparel and school supplies, electronic devices—and other, more niche purchases, like musical instruments—are going to be on many back-to-school lists this year.
However, these are expensive purchases. Parents and college students may want to get the right advice before making their final decision. That's where appointment shopping comes in; customers commit to shopping local (with you!) and get an expert opinion before spending their money.
Using automated appointment-booking tools can help you manage shopping appointments without adding extra work to your day. Legendary musical instrument retailer Virtuosity uses shop by appointment through Lightspeed to automatically send reminder emails and collect customer contact information. With a similar setup in your store, you can be sure appointments are kept and that you can follow up with customers after the back to school season is over.
7. Clear out your back to school inventory to make room for the holidays
As you near the end of the back to school season, be proactive in clearing out your inventory. After all, inventory that doesn't sell is inventory that holds you back—fresh holiday gifts are more exciting than back-to-school clearances that extend into the fall!
Identify what back-to-school stragglers you have left in your inventory (your POS should be tracking this—Lightspeed users can use the built-in inventory reports to check their levels quickly). Give them an impressive promotion—not so much that you're giving them away for free, but enough that you won't be holding on to that inventory for too long.
As a bonus, check your sales figures and identify your biggest back-to-school sellers; Lightspeed Analytics can find these through the Recent Sales report. While back to school 2022 will almost certainly be different from 2021 yet again, you can use these insights to make a few educated guesses at what you should be stocking up on next year.
Back to school 2021 is already here. Are you ready?
With the 2021 back-to-school shopping boom already underway, there's no time to wait—the sooner you get started on your promotions, the better.
To make the most of the 2021 back to school season, you need the right tools. If you'd like to talk about what Lightspeed could do for your business, get in touch.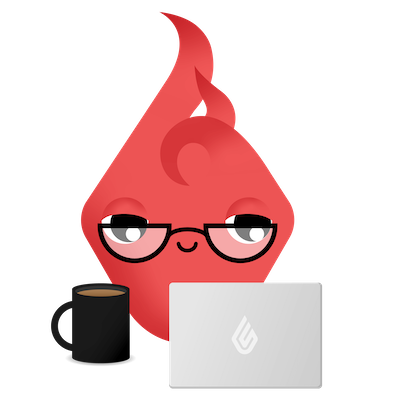 News you care about. Tips you can use.
Everything your business needs to grow, delivered straight to your inbox.