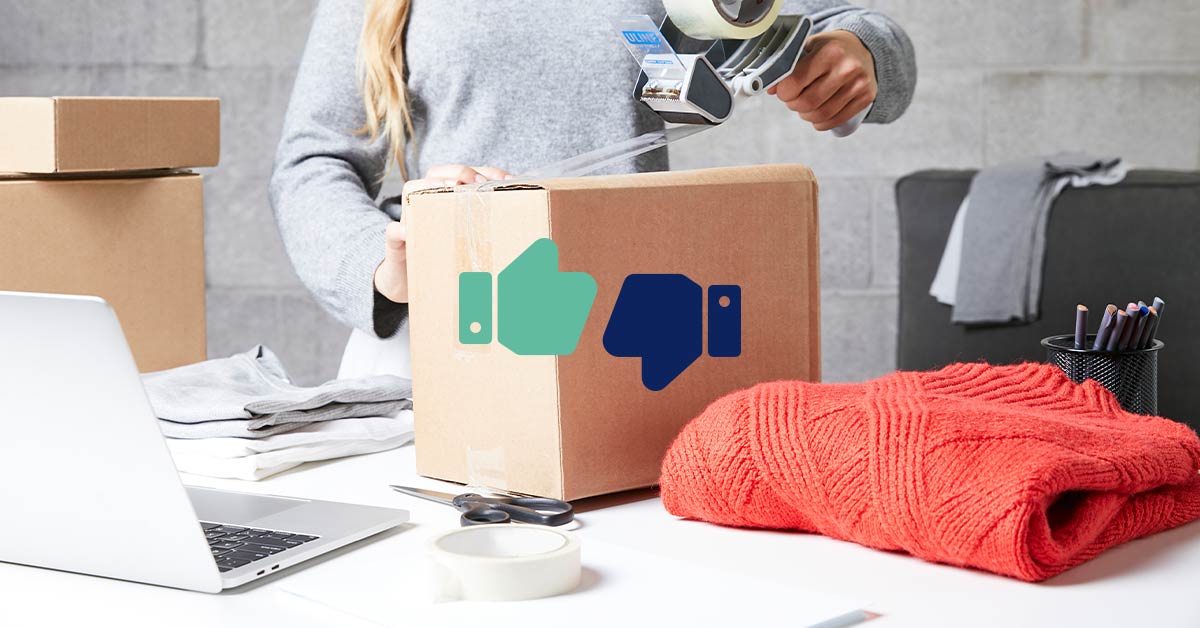 Many small business owners venture into the land of online sales without fully understanding all of the advantages and disadvantages of pursuing eCommerce. Quantifying the value of adding eCommerce to your brick-and-mortar business can be challenging. To help you weigh some of the benefits and struggles of setting up a shop online, here is a definitive guide to the pros and cons of eCommerce.
In this post, we'll go over:
Prepare your business for the future of commerce
Download our free playbook and learn how to sell on different channels, boost loyalty and increase foot traffic with technology.
What is eCommerce?
Before we jump into the advantages and disadvantages of eCommerce, let's take a look at exactly what it is. At a basic level, eCommerce is the business of buying and selling products and services online. Some of the first eCommerce retailers to gain popularity in the digital age were Amazon and eBay.
In the years since, the eCommerce market has grown rapidly. Recent research shows that over 227 million Americans shopped online in 2020 compared to 209 million in 2016. This growth can be attributed to an increase in technological literacy, a growing proliferation of mobile devices and an increase in society's value for convenience in completing day-to-day tasks. The result? An on-demand lifestyle, where anything is available with the click of a mouse or the tap of a button.
For retail merchants who only sell in their brick-and-mortar locations, eCommerce can seem like an attractive option. Especially since the market for eCommerce is projected to grow significantly in the foreseeable future. But it's important to investigate all of the advantages and disadvantages of eCommerce.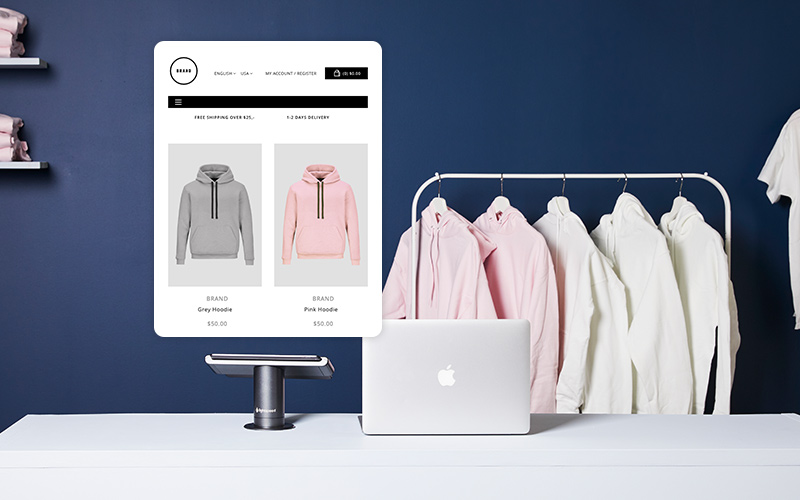 The advantages of eCommerce
Here are some of the things you should take into consideration when deciding whether or not to launch an eCommerce presence.
1. You'll reach more customers
A major advantage of eCommerce is the potential to reach thousands of new customers daily. Traditional brick and mortar businesses are limited to the customer base that lives and works in the vicinity of the store, or those that pass through while traveling. However, if you start an online retail presence, you'll never again be limited by geography. Essentially, if you can promote your shop online and people are interested in your products, anyone in the world could be your customer, provided you are willing to ship to them.
In a survey of store owners with a retail website, nearly half stated that they noticed a significant increase in customers after going digital, and 64 percent said they had a measurable increase in revenue.
2. You're literally always open
The ability to have customers complete orders 24 hours a day is invaluable. A potential customer can roll over in bed at 4 AM, think of something they want to buy, search for it on your site and make the purchase instantly. And you, the small business owner, don't have to pay for the resources to physically keep a store open 24 hours a day.
3. The cost is lower for both sides
On the supply side, eCommerce stores can remain open without paying staff to run the registers and manage the store. On the demand side, shoppers don't have to pay travel costs in order to make a purchase.
A winter storm might stop a person from making the drive to a mall, or paying a visit to your local business, but it won't limit a visit to an online store, reinforcing the effects of cost and convenience on the popularity of eCommerce in the modern era.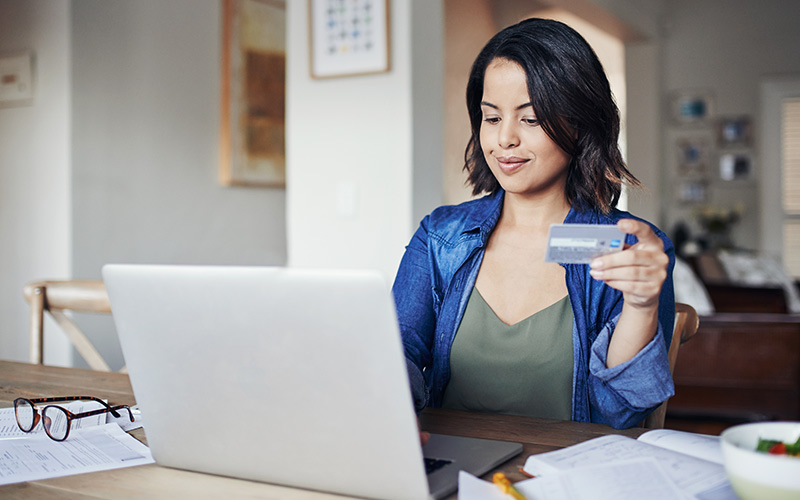 Disadvantages of eCommerce
Thus far, adding an eCommerce website to your already successful retail establishment probably sounds like a great idea. But just as it is important to explore the advantages of eCommerce, it is also important to explore the disadvantages as well.
1. Customers have concerns about privacy and security
Some consumers are still wary about giving out personal information, especially credit and debit cards, to online sources. The fact is, instances of fraud have increased with the growth of the eCommerce sector, so online stores have to have secure systems, encrypted payment software like Lightspeed Payments and other safeguards against online fraud. We're not saying that you won't get orders purely because of security concerns. But it's something to keep in mind.
2. Lack of in-store engagement with customers
Especially for some certain industries like apparel, nothing can replace the personal experience that a brick-and-mortar store offers. In-store engagement with customers is something many businesses are trying to preserve, even as technology continues to change the retail space.
The ability to speak with a sales assistant about your needs and issues is often more helpful than trying to find or compare products on your own. Of all the advantages and disadvantages of eCommerce, losing the ability to look your customer in the eye and explain to them the value of your goods is the biggest loss.
Also, online shopping only provides a handful of pictures of the product and information on size/fit/fabric. If you're lucky, you might see a video. Many shoppers still need more information available to make choices. Tactile considerations, such as how an item feels or how the textured come into play, as well as how clothing will fit, all make a big difference when it comes to consumer purchases.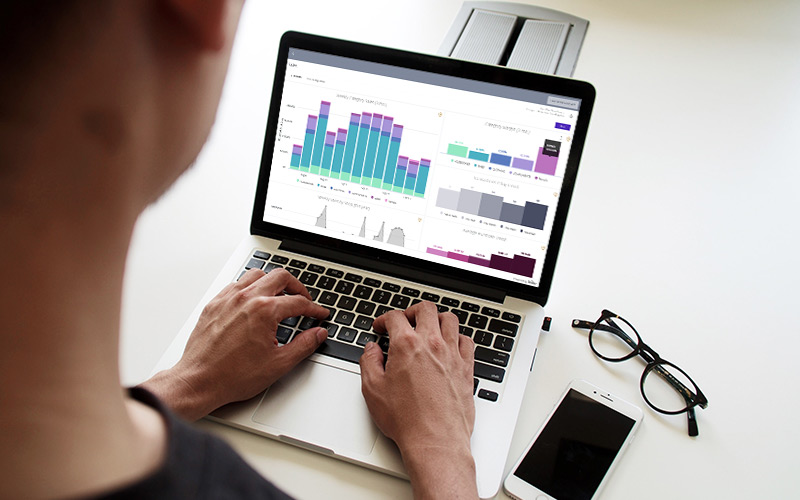 3. The added cost of operating an online store
Web hosting for online stores is not as expensive as, say, keeping a physical store open at all hours, but the costs of setting up and maintaining an eCommerce site do add up. It also means you, the small business owner, either has to add more hours of work to your own plate or hire someone new to setup, operate and manage your online store. You'll also need more skilled labor trained in digital marketing and technology to make sure you get the most out of your eCommerce investment. For some small business owners, this is too much to add to their already full plate.
The alternative is to choose a POS system like Lightspeed that includes an integrated online store. This approach is much easier and usually more affordable than building an online store from scratch using one of the dozens of dedicated eCommerce platforms out there. You'll also get the added bonus of having your store and POS system linked together which can simplify inventory management and improve business reporting among many other benefits.
Ready to launch your online store? Talk to a Lightspeed expert to learn how our retail point of sale and integrated eCommerce store can help you get started.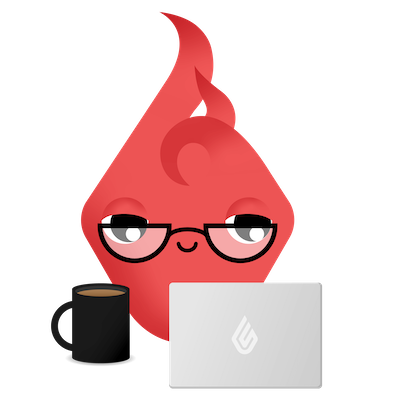 News you care about. Tips you can use.
Everything your business needs to grow, delivered straight to your inbox.