The Ultimate Bike Store Guide
Learn how Lightspeed can help you optimize your bike store.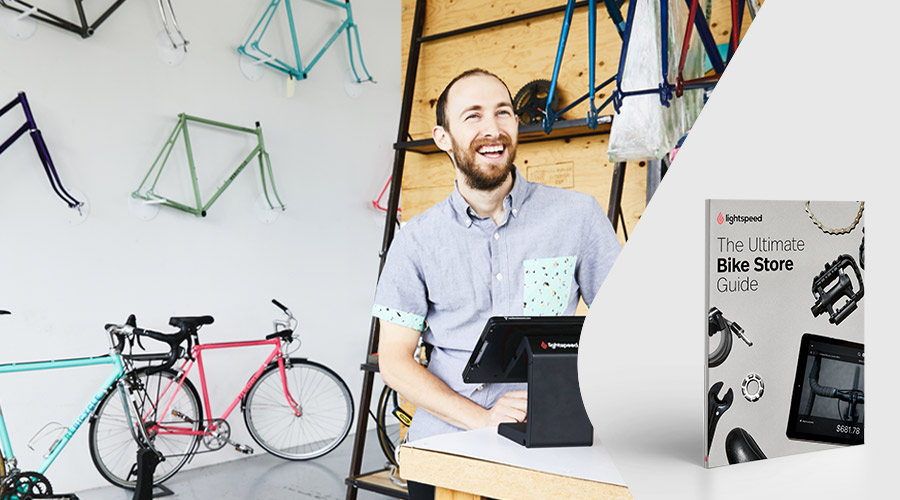 Guide
1 out of 2 bike stores in the United States use Lightspeed, because we just get bike stores. We've developed the best tools you can use to serve your customers and optimize your business.
In this guide, we go over how you can implement easy-to-use technology in your bike store for:
Fine-tuned inventory management
Impressive sales experiences, in-store and online
Streamlined service and repairs workflows

And more!