Software as a service (SaaS) is a cloud-based delivery method for software based on an annual or monthly subscription that can help you get started selling faster.
SaaS has become more flexible over the past few years and, as such, has become an extremely popular option for online stores. There are many reasons to choose a SaaS solution from flexibility and maintenance to core functionalities. Here are five reasons how a SaaS solution can help e-tailers efficiently run and manage their online store.
Drive more traffic to your online store
Find out how you can reach more customers
Infrastructure and hosting
Infrastructure is a collection of physical or virtual resources that support an IT environment and is made up of the following components: server, storage and network. High-quality infrastructure is the backbone of an e-tailer's site and essential for it to be both fast and reliable. Slow loading hurts conversion, affects Google ranking and can negatively impact a merchant's bottom line, so it's important to clearly identify infrastructure options and costs up front.
Hosting is included with a SaaS solution, so there are no upfront costs for hardware and server space. Customers benefit from economies of scale with major SaaS providers, who offer high-quality hosting at no extra cost. Server performance varies among SaaS providers, so be sure to ask about and test server load time and reliability to avoid having a slow eCommerce site.
Installation and set-up
Software installation can be time consuming and costly. SaaS solutions do not require installation meaning that a simple online store can often be set up in a few clicks. In addition, with a SaaS provider, there's also no need to maintain the software, add extensions or worry about hosting. This means merchants can focus on marketing and selling their products, shortening the go-to-market window and selling sooner.
Core functionalities
For any retailer, predicting how their store will evolve over the coming years can be tricky, especially if that plan includes expansion to international markets. It's best to choose a solution that offers many options by default, or choose a solution that allows for easy plug-ins as your business evolves.
Major SaaS providers have functionalities that e-tailers can start using right away, including marketing, SEO and analytics tools. Extensions, or apps, are built by third parties but managed by the provider, who will ensure the quality of the extensions and (often) will notify the user when new apps are available and added to the app marketplace.
If customers require a function that isn't available yet, major SaaS providers combine the benefits of SaaS and open-source by offering customized solutions. In addition, SaaS providers offer free and paid themes, as well as customizable designs, which allow users who lack the technical ability to customize their site, the chance to make it unique to their brand.
Updates and Maintenance
Software buyers often underestimate maintenance costs. SaaS providers take the maintenance out of e-tailer's hands, automatically updating the software online and giving users constant access to the latest version. Generally, users are not charged additional fees for regular software updates or infrastructure changes. Many SaaS providers give users an uptime guarantee, and with it — peace of mind.
Back-end development
An online store may need to be connected to other company systems, including CRM, accounting or ERP suites. Such connections can be very complex, demanding a great deal of customization.
With SaaS, the core code is fully shielded, which can be both good and bad. SaaS is less flexible but more stable than open-source software. The SaaS provider maintains the core code used by all customers and will repair any issues before they affect service. SaaS providers also perform regular quality control checks on extensions (the apps) to ensure a good experience for the user and the e-tailer.
SaaS solutions can offer a fast, stable and reliable eCommerce solution that will serve you well for years to come as you focus on marketing, selling your products and what matters most – your customers.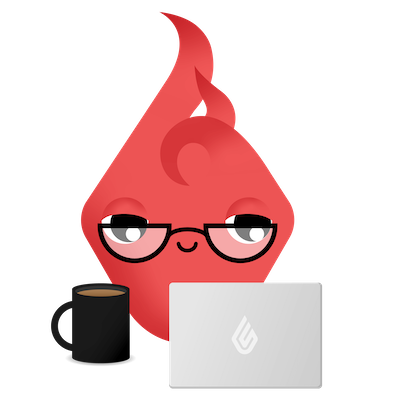 News you care about. Tips you can use.
Everything your business needs to grow, delivered straight to your inbox.