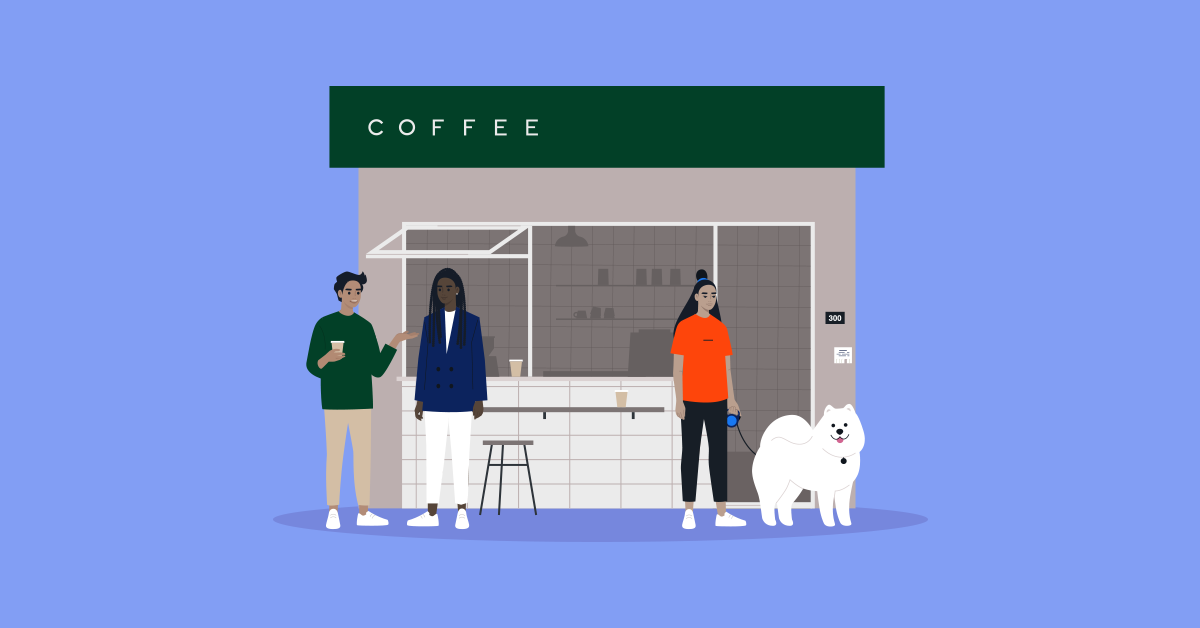 So you've decided to open a coffee shop. Congratulations! But have you determined where your new business will call home?
Unless you decided to open your business with a location in mind, you're probably in the midst of scouting neighborhoods and viewing potential business locations to find the perfect destination. If that's the case, you're right on track. However, there are a few considerations to keep in mind when making your final decision, because a first-rate concept and airtight business plan will never make up for a subpar coffee shop location.
Run a smarter business with Lightspeed
Your operations should be as smooth as your espresso.
Why a coffee shop's location is important
Opening a coffee shop is a large undertaking, and you can increase its chances of success by choosing the right location. Let's start with the immediate area around your business. Foot and car traffic is key, so choosing a location in the vicinity of a business district, shopping mall or university is always a good option. But don't take anyone's word for it. Spend some time in the area. Count cars and people on foot. Make sure that the number of people walking and driving down your chosen block would be enough to sustain your coffee shop.
It's also important for your business to be seen. If your coffee shop is down a narrow side street, it won't matter that you're only three blocks from a university. Choose a location that is easily visible. If you must snag that quaint corner location with the obstructing overhang, or that's all you can afford, make signage your friend. The bigger the better, as long as your fellow business owners don't mind.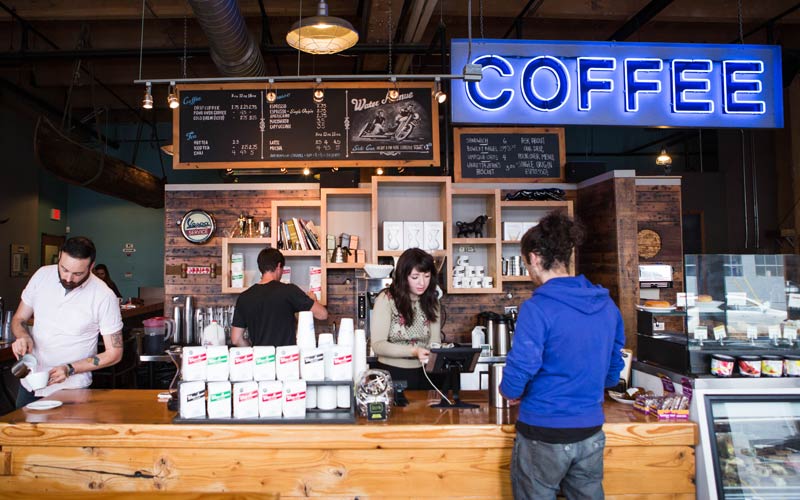 Look beyond obvious locations for your coffee shop
You might associate coffee culture with a city like Portfland, but which Portland? According to a study conducted in 2014, Portland, MA (not Oregon) is the most coffee-obsessed city in the United States. We kid you not. Portland, OR actually came in fourth place, behind Manchester, NH and Burlington, VT. The study took into account the percentage of households that own coffee makers and buy coffee, the household average spent on coffee, coffee shops per capita, the percentage of people who drink coffee and the percentage that drinks five or more cups of coffee a day.
If you're still pondering which state or country your coffee shop should call home, stop to consider less obvious locations. Do your research and look at all the stats that matter. Just because a destination doesn't have a ton of coffee shops doesn't mean it's right for you. Take a look at coffee consumption per state, as well as how much people spend on coffee per month. You can find this information on websites such as the National Coffee Association.
Use your location to determine the focus of your business
Have you ever heard the expression "you can't please everyone?" Well, it holds true even when applied to coffee shops. Just because you were able to sign a lease on a great location near both an office building and a college, doesn't mean you should try and cater to both demographics. What 18-year-olds will be looking for in a coffee shop is far different than what career professionals will need.
It's best to pick one thing and do that one thing well. Are you going to be known for amazing coffee and wacky drink combinations? Great, go conquer that challenge. You'll draw in a crowd of young folks who will be happy to have their caffeinated needs met. But, if you're looking to serve a hungry lunch crowd with a delicious cuisine of sandwiches and salads, concentrate on that. You can still have amazing coffee, but maybe just not quite the variety initially planned. Along with other big decisions like staffing and technology, the location of your coffee shop not only influences your revenue and profits but also sets the tone of your entire business. It's definitely not something that should be chosen in a single afternoon.
Don't rush the process
Our advice? Research, research, research. The more effort you put into choosing the perfect location, the better your coffee shop will perform in the long run.
If you're ready to take the next step, Lightspeed can help set your coffee shop up for success. Learn how.
News you care about. Tips you can use.
Everything your business needs to grow, delivered straight to your inbox.