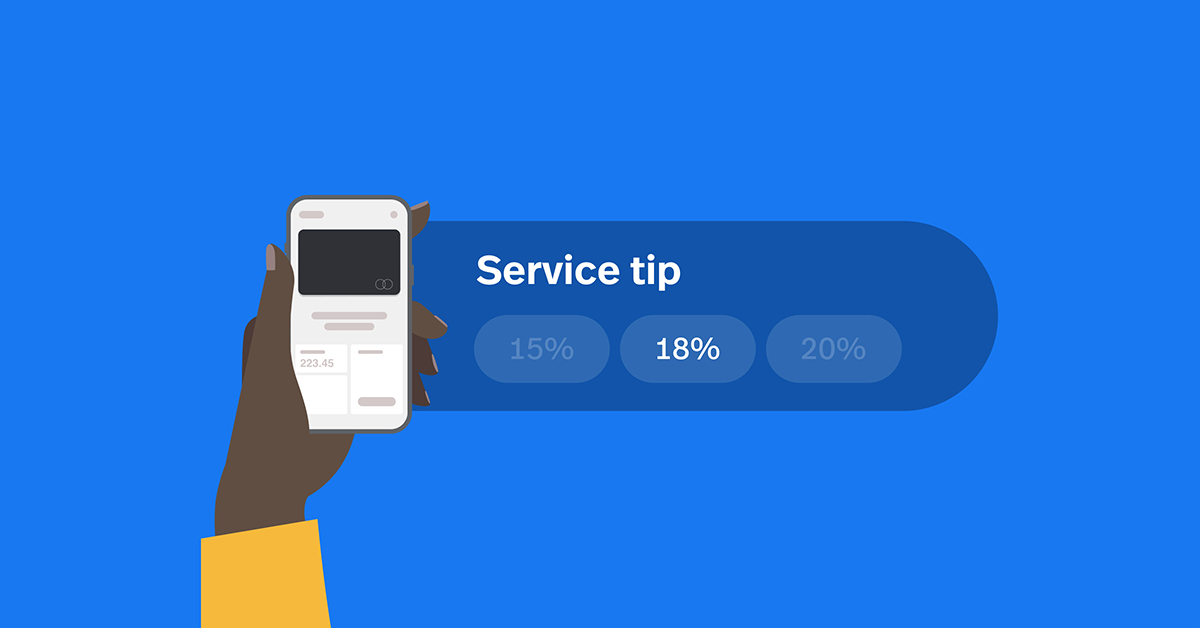 For the longest time, tipping has been a staple in North American restaurants. Diners have become accustomed to leaving an extra 15-20% on their bill as a gesture of appreciation for the service and to compensate the staff directly.
But this is starting to change, and several movements in the US and Canada aim to reform the current tipping system.
Chicago, for example, is preparing to end the subminimum wage for tipped workers, which means restaurants would be required to pay tipped workers the regular $15.80 minimum wage instead of $9.48 (and expecting tips to make up the difference). A similar push is happening in New York, care of the One Fair Wage bills.
Over in Canada, some restaurants have taken steps to end tipping. Larrys in Montreal, for instance, eliminated tipping in 2021. According to the restaurant's Instagram post:
"One thing we have realized is that how much a server earns should not depend on your generosity, or on whether you choose to come to larrys in the first place. The people that serve you are professionals and we think it's about time that they're paid like professionals by their employer (us) rather than our customers (hopefully you!).
There is clearly a growing trend towards reimagining restaurant staff compensation. However, not everyone is happy about these shifts.
If the above legislations pass, restaurants would be required to increase the wages of tipped employees like servers and bartenders. This may compel many restaurateurs to increase prices and reduce staff to manage higher labor costs.
The landscape of dining out is undergoing significant transformation, and as with any change, you must be prepared to adapt.
Revolutionize your restaurant operations
Learn how the right technology and processes can help you transform your restaurant and offer a one-of-a-kind dining experience.
The impact of changing tipping laws on restaurants
Despite "tipflation," research shows tipping is actually on the rise when customers dine out. Lightspeed's data from April to June 2023 found that the median tip percentage rose to 17.32% from 16.93% in the previous year (a 2.3% increase).
Overall, tipping trends are staying stable across business types year-over-year, with customers continuing to tip around 3% more at bars (19.25%) and fine dining restaurants (19.9%) than they do in casual restaurants (16.5%).
Of course, this could all change when new tipping and minimum wage laws are introduced. Depending on how your business operates, the changes may have significant impacts—positive and negative—on your restaurant.
The negative impact
Tipping reform could make it more challenging to run a restaurant, specifically in the following areas.
Increased labor expenses. Eliminating the tipped minimum wage means restaurant owners must pay their staff the regular minimum wage.
Such changes can significantly increase labor costs, especially if you rely heavily on tipped employees. While the intention is to ensure a fair wage for employees, this added expense can strain your financial resources and lead to cost-cutting in other areas to maintain profitability.
Reduced staffing. Still on the topic of cost cutting, some restaurants may resort to reducing their staff to manage the increased wage expenses.
And while this can seem like an acceptable short-term solution, remember that downsizing your workforce can backfire when not managed properly. Fewer staff members can lead to slower service, increased wait times and a potential decline in overall customer experience.
Employees will also experience increased workloads and potentially longer hours, which can impact morale and job satisfaction.
Higher menu prices. Restaurants that want to offset higher expenses without resorting to extreme cost- or staff-cutting may choose to increase their menu prices. So while customers won't have to leave a tip at the end of the meal, they're paying more upfront for their food and drinks.
This practice essentially balances out the amount diners might typically allocate for tipping. That said, higher menu prices can deter budget-conscious diners.
The positive impact
The changing tipping landscape isn't all bad. Restaurants may find that not relying on tips to cover server wages can lead to positive outcomes as well.
Consistent labor costs. Paying a standard wage, regardless of tips, enables you to predict labor costs more accurately. It eliminates the uncertainty of varying tip amounts, so you can budget and forecast more effectively.
Consistency with staffing expenses also allows you to make more informed decisions about your business operations.
Improved employee morale. Your team will likely experience more stability (and ultimately higher job satisfaction) when they know they're getting a stable wage, irrespective of customer footfall or tipping habits. You'll be able to attract better talent and reduce turnover rates.
Plus, happier teams are motivated, leading to better customer service and a more positive work environment overall.
Reduced admin from having to track and top up wages. Paying consistent wages eliminates the need to constantly monitor and adjust worker pay based on their tips. This means less admin work for you and your team, not to mention a smoother payroll process.
What you can do to stay competitive regardless of what tipping looks like
Whether or not new tipping legislation passes, it's clear that the restaurant industry is undergoing significant change. Here are some ways you can stay competitive despite a turbulent labor market and economy.
1. Embrace technology to improve operations and productivity
Streamlining your restaurant operations should always be top of mind, but it becomes an even bigger priority when you're dealing with an uncertain economy and labor environment. That's why if you're currently using outdated tools or disconnected systems, now is the time to optimize your tech stack.
Consider the following:
Look for inefficiencies in your business. Are you and your team spending too much time on tasks or doubling up on work? Can your FOH and BOH staff communicate seamlessly?
Identify these areas for improvement and find solutions to streamline your processes.
Let's say your customer-facing and kitchen teams are having trouble communicating. You can solve this issue by using a kitchen display system (KDS) that lets servers send orders to the kitchen as soon as they've been taken.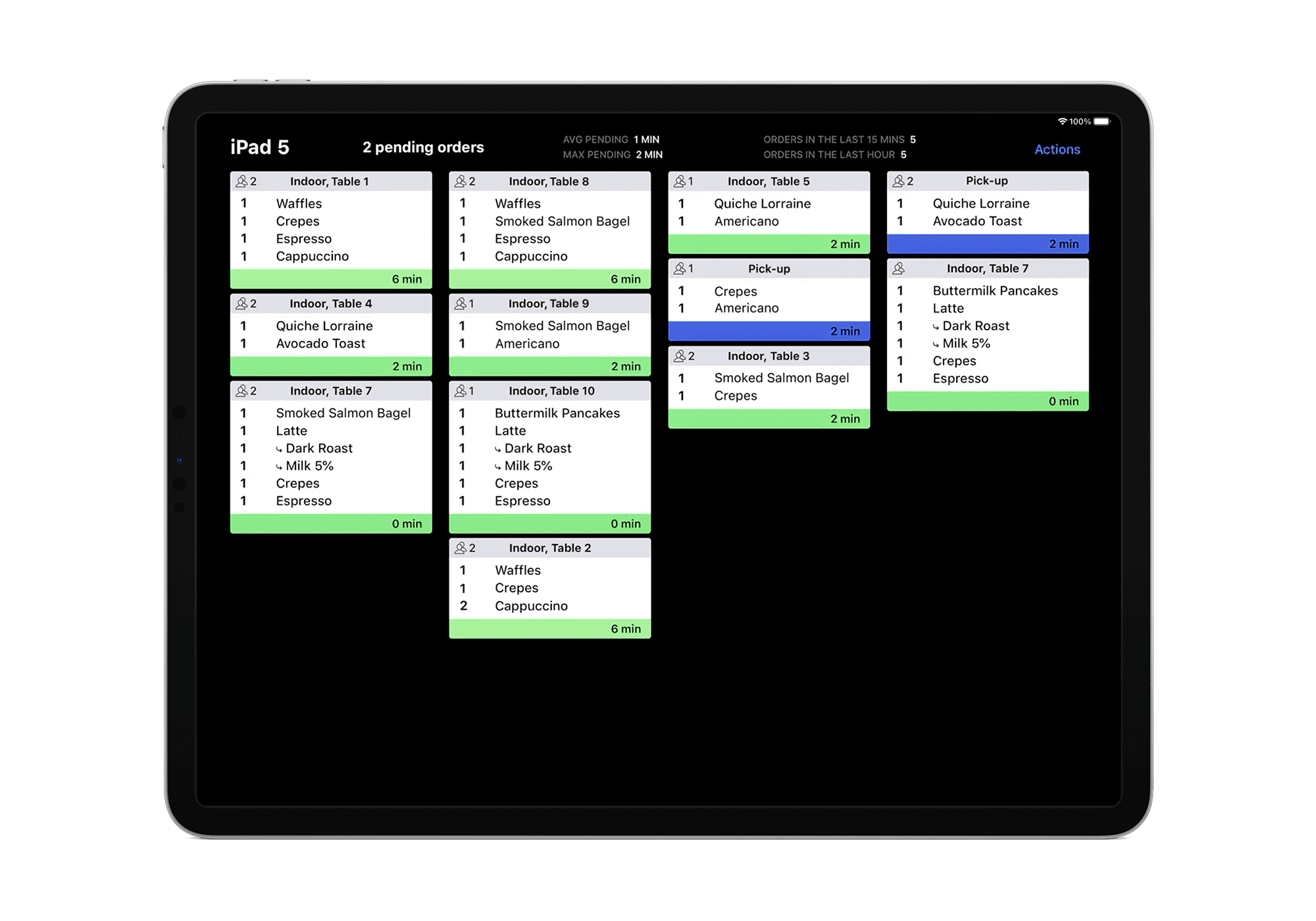 A KDS simplifies communication between front and back-of-house teams and creates a better experience for employees and guests alike. Kotsu Ramen & Gyoza, for example, uses Lightspeed POS and KDS to help their team better coordinate their efforts.
"The simplicity of the user interface for our teams between the cashier and the KDS and the fact those systems work really well is the most important part because that's really the part that our team is interacting with on a daily basis," says Grant Macdonald, Chief Concept Officer at Kotsu Ramen & Gyoza.
"The fact that there's logic to the workflow for the cashiers is incredibly important and what we get up on the KDS is really legible and comprehensible for our teams."
Simplify the payments and tipping experience. Settling the bill is an essential part of dining out, so you want to keep the process as smooth as possible.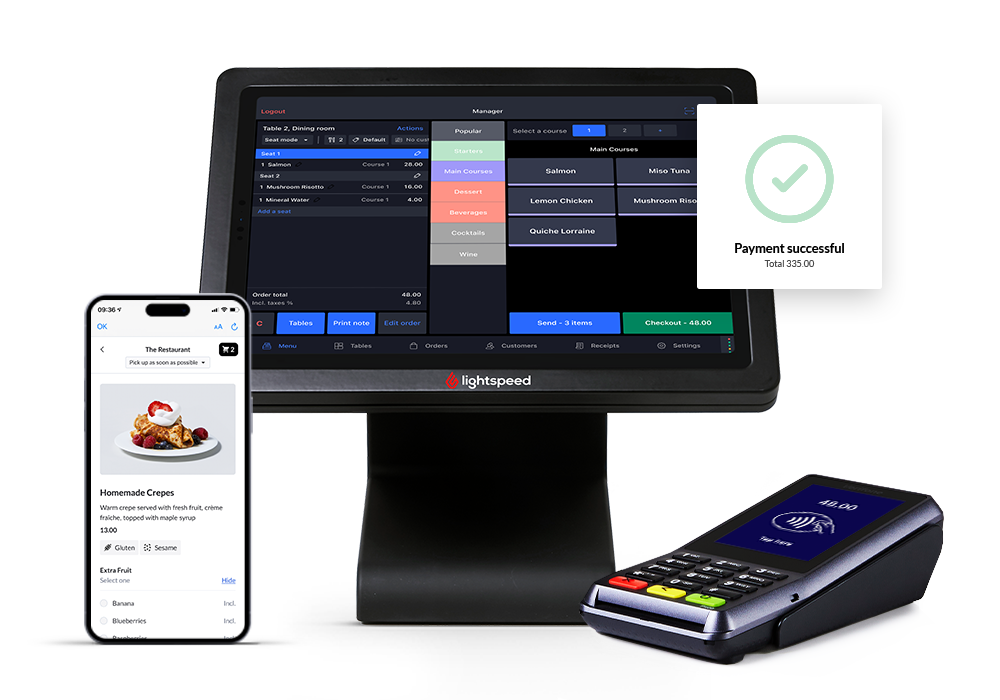 This is where unified payments come in. When your POS and payments solution are seamlessly connected, your team can easily accept various payment methods and turn tables faster. And if you're implementing tipping (assuming the above legislation hasn't passed yet), having seamless payments functionality is highly beneficial.
Peter Dougherty, General Manager of Hospitality at Lightspeed Commerce, explains: "Now more than ever, hospitality businesses are turning to technology to help them drive additional revenue and change the guest experience for the better. The reality is that in our post-pandemic world, guests are looking for a frictionless, cashless payment experience, and they're willing to tip more for exceptional dining experiences—especially when they have access to digital tools that make it easy."
2. Focus on providing delightful dining experiences
One of the best ways to thrive amidst economic or legislative challenges is to have a solid customer base. And if you're in the restaurant business, the best way to do that is to provide top-notch dining experiences.
The right strategy here depends on your business. For some restaurants, it's all about offering high-quality dishes that cater to a unique need.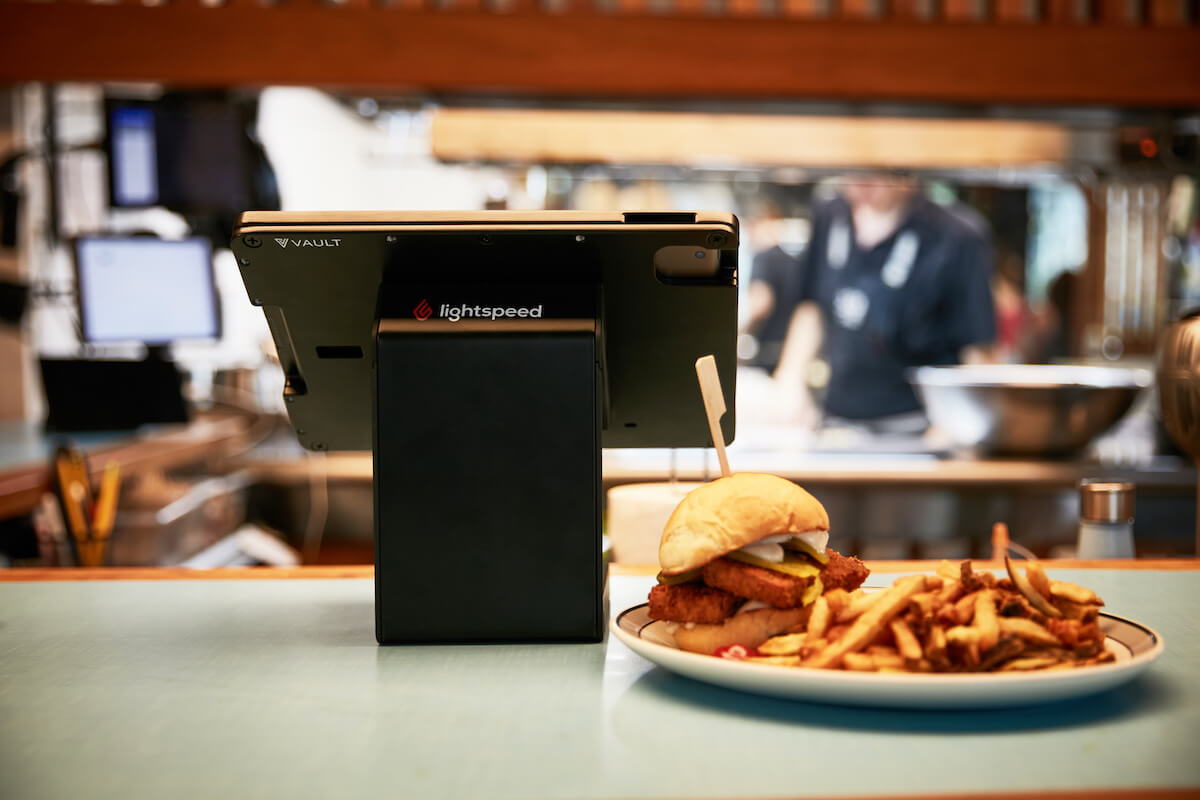 Maynard, a vegetarian and vegan restaurant in Montreal, accomplishes this by incorporating fine dining elements into a fast-casual environment. For other restaurants, creating unforgettable experiences means immersing customers in a one-of-a-kind setting.
At O'Noir, for example, guests experience food and drinks in complete darkness. O'Noir's concept allows customers to heighten their senses and appreciate flavors and textures in an entirely new way.
Of course, you don't necessarily have to create a whole new restaurant concept to make a strong impression. In many instances, restaurants can enhance the overall experience by making small but meaningful changes in how they operate and serve their customers.
That may involve revamping your floor plan to improve the flow of guests. Perhaps it's encouraging your team to engage more personally with diners by offering tailored recommendations or sharing interesting stories behind menu items.
Whatever the case, find opportunities to better serve your customers and strive to delight them at every turn.
3. Make smarter, data-backed decisions—particularly when it comes to menu items and staff
As the labor landscape continues to evolve, restaurants must be able to make smarter decisions and adapt quickly.
It's more important than ever to serve tasty (and profitable) dishes, optimize your staff levels and ensure that your business initiatives resonate with your target customers.
Accomplishing all of that requires data.
Knowing which menu items are making money enables you to refine your culinary strategy and keep serving dishes people want. Meanwhile, having accurate insights into customer trends, spending patterns and foot traffic throughout the day or week allows you to optimize your operations and maximize efficiency.
To that end, Lightspeed Advanced Insights offer valuable and actionable information that can help you boost sales and customer service. Use Advanced Insights to integrate customer, operational and payment processing data for a complete view of your business. You can also track how often customers are coming back, how much they spend and which menu items they order most so you can optimize your menu accordingly.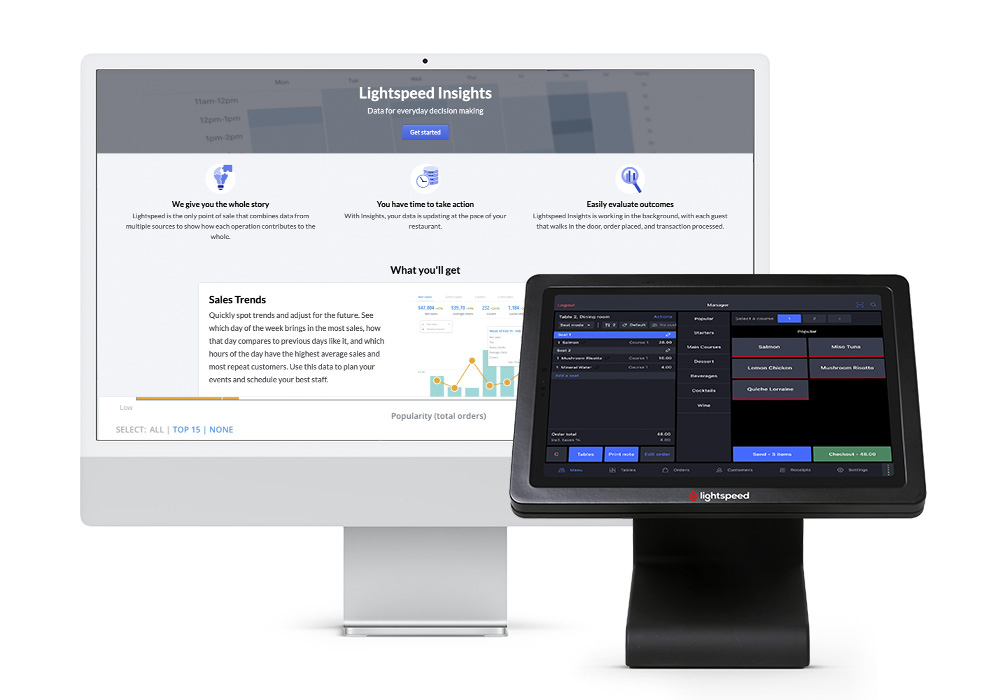 Grant Macdonald, over at Kotsu Ramen & Gyoza, clearly sees the value of having data you can act on.
"You can look at the item and say, 'I love this item. It sells really well. But you know what? People come here and they try it and then they don't come back. Or this item I didn't think was a big deal. But the customers that come for this, they love it.'"
He continues, "That kind of data drives really good decisions about what needs to be on our menu, what belongs there and what makes sense."
Bringing it all together
The hospitality sector has always been dynamic, and the changes to tipping laws and minimum wage are a testament to this. To stay competitive, it's essential to be adaptable and ensure that you're always looking after your staff and customers.
Hopefully, the above-mentioned pointers and best practices will inspire you to embrace technology, delight your guests and make data-backed business decisions.
And if you need a solution to help you do all of that (and more), Lightspeed's got you covered. Watch a demo and see how Lightspeed's restaurant POS and payments system can help take your business to new heights.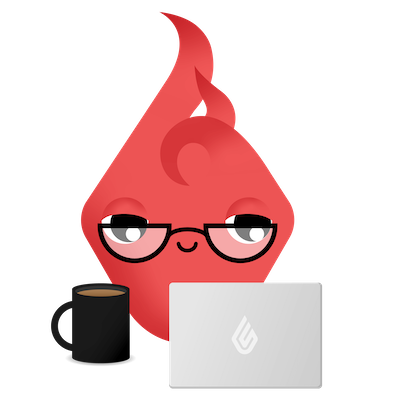 News you care about. Tips you can use.
Everything your business needs to grow, delivered straight to your inbox.