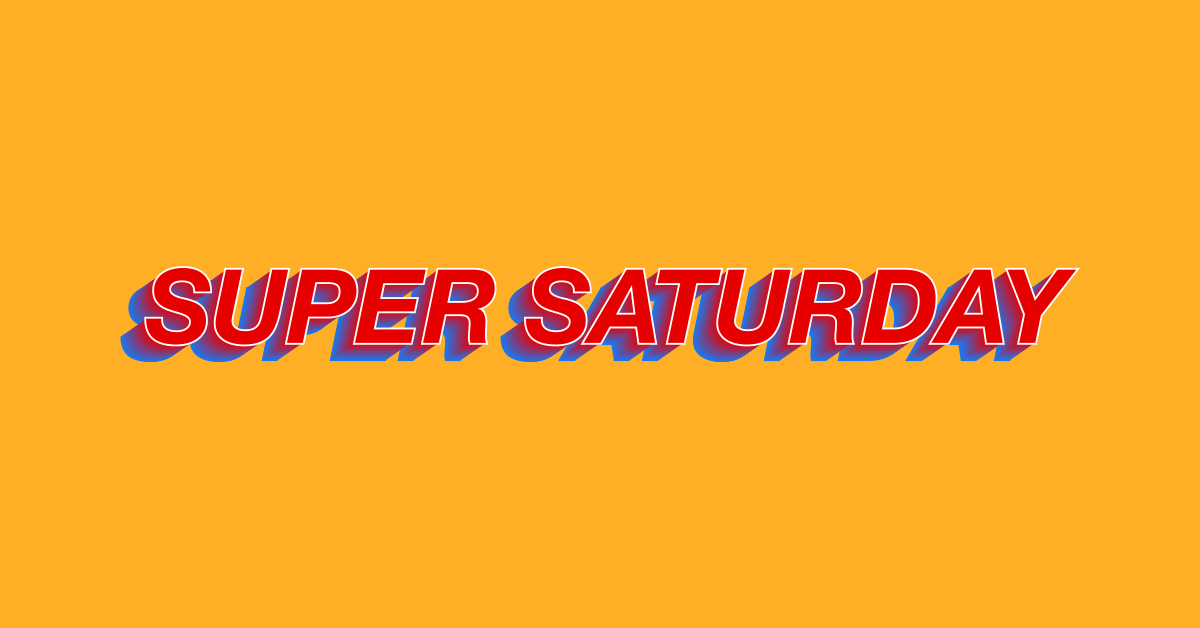 Black Friday will barely be behind you when it'll be time to turn your attention to that last-minute dash for holiday gift sales—the increasingly important Super Saturday.
It's a highly competitive time of year, and no doubt many retailers will be eyeing an extra sales kick while shoppers hunt for the best deals.
So let's talk about Super Saturday and what it means for you as a retailer.
In this article, we're going to look at:
50 holiday marketing ideas for your store
The shopping season is in full force! It's time to offer potential customers engaging, rewarding reasons to shop with you and keep them coming back for more. Download our free guide to get 50 easy-to-implement, high-impact retail marketing ideas to win big this season.
What is Super Saturday in retail?
For retailers and their customers, Super Saturday is the last Saturday before Christmas Eve.
For businesses, it represents the final big push to maximize sales during the crucial holiday season. And for shoppers, it's one of the last chances they have to finish off their shopping list.
"It's a really important day for retailers as it serves as the close to the holiday shopping season that begins on Black Friday," says Jacqueline Snyder, product startup expert, fashion designer and co-founder of small business coaching platform and popular podcast, The Product Boss.
"This tends to be a huge day for foot traffic to brick-and-mortar retailers as it is oftentimes too late to buy gifts online and it is a perfect opportunity to put seasonal merchandise on sale. It's the last big push for retailers before post-Christmas markdowns," says Jacqueline.
While its proximity to record-breaking days like Black Friday and Cyber Monday might put off retailers from investing additional resources to lure customers, Super Saturday is proving to be a critical day for business owners who want to end the year with a bang.
In 2019, Super Saturday retail sales reached $34.4 billion, beating 2018 numbers by 7% and even besting the retail behemoth, Black Friday, by 10%. While Super Saturday foot traffic hadn't quite recovered to pre-pandemic levels in 2021, it was still the second busiest shopping day in the U.S., beating 2020 numbers by 19.4%.
Why is it called Super Saturday?
Super Saturday is also called Panic Saturday. Both names focus on the energy of the day: super sales, panicked last-minute shoppers.
When is Super Saturday 2022?
This year it falls a full week before Christmas on December 17, so with rush shipping, online sales still can make it to customers by Christmas Day.
What are the important holiday shopping days in 2022?
Super Saturday is part of a spread of holiday shopping days:
Black Friday:

the unofficial start of the holiday shopping season in the US, a day of steep discounts held the day after Thanksgiving. In 2022, Black Friday falls on November 25.
Small Business Saturday:

the day after Black Friday, encouraging shoppers to visit small and independent businesses. In 2022, Small Business Saturday will be on November 26.
Cyber Monday:

the end of the extended BFCM shopping weekend, where shoppers look for steep deals online. Cyber Monday will be on November 28 in 2022.
Super Saturday:

the unofficial end of the holiday shopping season, where shoppers look for last minute deals to finish off their list. In 2022, Super Saturday is on December 17.
Online vs. in-store Super Saturday sales
"Super Saturday typically drives large in-store traffic as customers are rushing to pick up last-minute gifts," says Hillary Senko Cullum, a retail advisor, with 15 years of experience working with global brands like Alexander McQueen, Balenciaga, Dolce & Gabbana and Gucci.
"It will be very important for brands and retailers to adjust their fulfillment offerings to ensure customers still have the ease and flexibility to access the product," she adds.
Whether or not any given Super Saturday will also boost online shopping for SMB retailers depends on where it falls. The closer Christmas Eve is, the less likely it is shoppers will get their gifts in time.
This year, there's enough time between Super Saturday and Christmas Eve for last-minute packages to arrive if online shoppers can get expedited shipping. That means you should be prepared—your online store should be updated and you should allow for next-day delivery if possible.
6 proven tactics to boost your Super Saturday sales
This holiday season the key to boosting sales is clear and concise communication. Hillary recommends retailers be crystal clear with their customers on:
Store hours

In-store safety

Cleaning protocols

Order fulfillment options

Shipping timelines
It's also now vital to make sure your online presence represents your retail brand and includes all available inventory. "The omnichannel experience is even more important as customers will be switching between online and stores. Making sure all inventory is available to be sold through all channels is key and will provide great benefits," says Hillary.
"Start educating your customer base via emails and acquiring new customers via paid ads at least a few months before the event. Then, you can nurture the relationship, talk about your story and when the big day comes, you can ask your loyal followers and customers for support." — Dr. Pooneh Ramezani, Co-Founder of Dr. Brite.
Here's what else retailers can do to make the most of Super Saturday this year.
1. Offer curbside pickup and same-day local delivery
Retailers can offer alternative ways to shop on Super Saturday to meet changing demands, suggests Jacqueline at the Product Boss. "Meet those last-minute needs by offering curbside pickup and same-day local delivery. Really lean into meeting the needs of local customers," says Jacqueline.
While Super Saturday 2022 falls early enough for some last-minute ecommerce purchases to arrive in time, offering curbside pickup helps mitigate anxieties local shoppers might have about overloaded post offices.
"You will be servicing your customer through more channels so flexibility and preparation is the key. Be ready to meet your customer where they are, whether that is online, at the curbside or if they want to come in and shop in person." — Hillary Senko Cullum, Wholesale and Retail Consultant, at HSC Advisors.
2. Excel at shipping times and costs
More shoppers will likely opt to come in-store this year, but with a week between Super Saturday 2022 and Christmas, don't count ecommerce out. "Many customers will opt to complete the entire purchase journey online and will expect the product to be shipped and to arrive in time for Christmas. Retailers need to have very clear communication about their shipping options to ensure customer service does not falter," says Jacqueline.
If you can, provide free shipping too. That's the suggestion of Jonathan Frey, CMO of Urban Bikes Direct. "Shipping costs are one of the most common causes of shopping cart abandonment. Offering free shipping effectively solves the issue. If free shipping just isn't on the cards, consider framing your Super Saturday sales offer in a way that customers will perceive as offsetting shipping rates," says Jonathan.
"For example, you might offer a discount that matches or exceeds the cost of shipping. In any case, make any shipping or additional costs clear relatively early in the buyer's journey. If shoppers know about them ahead of time, they will be much less likely to abandon their carts," adds Jonathan.
3. Send exclusive, segmented email offers
To make the most of your email list for Super Saturday, start by analyzing your customers' buying patterns, suggests Gilad Rom, the CEO of Huan, a retailer of smart tags for pets. "Create a segmented email marketing list highlighting your last-minute holiday promotions and offers. Target customers who haven't shopped with you in a while with a 'we miss you' email campaign."
Tip: You can automate welcome back emails for lapsed customers with Lightspeed Advanced Marketing.
Echoing this, Jacqueline suggests retailers segment and target their emails to customers within driving or delivery distance, while sharing how you help with curbside pickup or local delivery.
Super Saturday is also a great day to liquidate your inventory as the year comes to a close.
Creating exclusive bundles that you don't regularly offer by email can help you repackage inventory that has been sitting on your shelves for too long. Seasonal retailers like golf pro shops can use this as a way to liquidate their golf inventory as they close for the winter. Even golf courses that work year-round can take advantage of this by combining pro shop discounts with golf rounds to give as a gift, helping them fill up their tee sheet during the holidays.
4. Show up on social media [however you can]
Being seen on social media is another way to support your Super Saturday push too. "If you have the budget to spare, boost your social media advertising to increase your brand visibility to a wider audience," suggests Gilad. "People are spending more time online so it would be a shame not to capitalize on the opportunity."
If you can't afford ads, fret not. "If you don't have the budget for ads or if you want to make an organic push then show up on social media and utilize video," suggests Jacqueline. "Go live and give a wide shot of all the amazing products in your store. Or go live and share specific products just like home shopping networks. You can also keep it simple and post videos and pictures of products in your stories and posts. If you have a Facebook presence and community, I'd advise doing the same," she says.
This year, consider showcasing your holiday sales to appeal to budget-conscious shoppers. If you have any flash discounts for Super Saturday, post them as a Story on Instagram and Facebook.
5. Offer gifts that still feel heartfelt
A last minute Super Saturday gift-buying spree doesn't need to mean bottom of the barrel picks. You can delight stressed out shoppers by giving them ways to personalize their gifts in time for the holidays.
This is one area where smaller retailers can thrive, as FitSmallBusiness retail and ecommerce analyst Meaghan Brophy explains. "Adding a personalized touch, such as engravings, embroidery, painted accents, screen printing or monograms to gift items is a great way to boost upsells while also drawing in customers looking for a thoughtful or one-of-a-kind gift," says Meaghan.
6. Make sure your products are in front of local shoppers
Super Saturday is sometimes called Panic Saturday for a reason. Even years where there's enough time for an online purchase to make it to their door—like 2022—shoppers are likely to look closer to home instead of gambling on long shipping times.
So when that last-minute Super Saturday shopper opens up Google to find the gifts they need nearby, you'll want to be sure it's your products they find.
Pointy, a part of Google, can help you out. Connecting Pointy to your POS will display your products on Google, allowing shoppers to see if you have what they need (even if you don't have an ecommerce store).
"Pointy gives us a platform to showcase every product we sell in the store and there is very little work required of us. On our Pointy dashboard we can see what items are trending so we know where to spend our advertising dollars," says Rae Regan of Country Paint and Hardware.
Make the most of your Super Saturday 2022 sales
After a year of ups and downs, it's never been more important to capitalize on upcoming shopping opportunities, like Super Saturday.
This doesn't mean you need to reinvent the wheel either. By working off of the momentum of your Black Friday and Cyber Monday strategy, you can reuse many tactics and promotions originally created for those dates and repackage them with a last-minute shopping holiday spin.
It's time to put your sales efforts into high gear to get customers new and old to choose your store this Super Saturday. Good luck!
Looking for a retail commerce platform to step up your store's shopping experience? Lightspeed might be just that. Click here to watch a demo.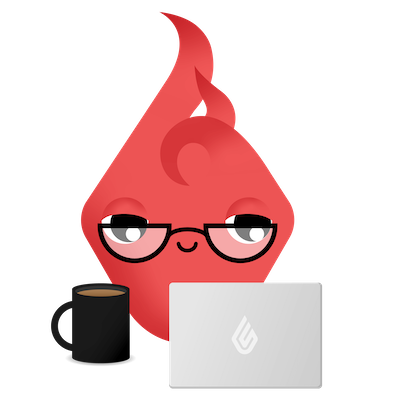 News you care about. Tips you can use.
Everything your business needs to grow, delivered straight to your inbox.