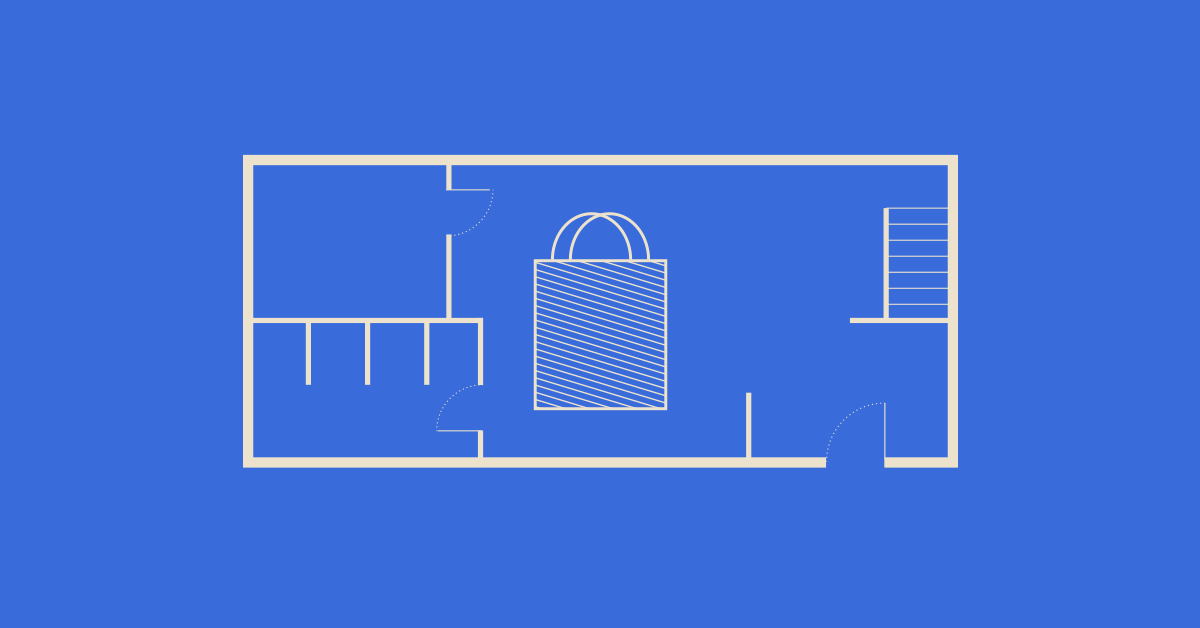 Imagine you're your customer for a moment. When you walk into the store what makes you first notice products? What makes you like browsing through the products when you pass a display, aisle or shelf rack? And what makes you only linger by the entranceway for a few seconds before walking away? However you answered these questions, they all point to the importance of a key step when opening your retail store, designing your shop floor plan.
You can have a great space, but you have to dress it up, make it look nice and create a warm, inviting environment that customers feel happy shopping in.
Let's look at how to do just that.
Inventory management, simplified
Use our straight-forward inventory management template to streamline your processes, saving you time and money.
What are shop floor plans?
This is where shop floor plans can help. They're layouts that guide your customers on a route through your retail space. A good plan will consider your typical footfall, product placement, and 'traffic' flow.
Why are shop floor plans important?
We hinted at the importance of floor plans to successful retail businesses earlier.
But it's actually hard to overstate how useful they can be for driving foot traffic, browsing, and in-store purchases.
"A shop floor plan takes an architectural floor plan and layers on plans for traffic flow, zones category adjacencies, and a fixture layout," explains Ani Nersessian, a visual merchandising specialist at pop-up go, which helps retailers secure, design, execute, and promote pop-up spaces. "This helps to make the customer navigation experience as inviting, enticing, and organized as possible and is a required first step prior to determining the rest of the visual merchandising strategy."
Different layouts can affect customer revenues in different ways. They can get your customers browsing around items in your store. A good layout will help keep customers longer in the store so that they're more likely to buy something before they go.
Think about your own experiences shopping. Take a store like Costco or IKEA. They carefully plan their walkways and they look at how customers navigate their stores so they're shown as much merchandise as possible during their wander through the store.
Four common floor plan layouts [plus their pros and cons]
Ideally, you'll need to decide what kind of space you need before drawing up your floor plan.
"This will help you adjust the floor design according to the size and demands of specific products," said Robert Johnson, the founder of Sawinery, a provider of woodwork services. "Keep in mind that creative cross-merchandising or placing products that go well with each other in a single display—even if they don't belong in the same section or department—is a good strategy to boost sales."
Let's take a look at some of the common ways to lay out your retail store.
1. Grid layouts for retail stores
Pro: It's easy to set up and it's familiar to customers.
Con: Grids may be difficult in getting your customers to look at all of your inventory.
You may have seen grids before in grocery stores or gas stations. They're pretty good for categorizing different products. Grid layouts are popular for different retailers, because they're easy to set up and organize. Customers have experience going into grids and they have experience going to grocery stores, so that familiarity can be an asset. So it's familiar, very easy to organize, and it's easy to set up for employees.
2. Herringbone floor plans for retail stores
Pro: Useful for retailers who don't have much space to work with.
Con: It might be difficult for customers to see your products in the aisles.
This one works well when space is at a premium, especially in long and narrow premises. As a shopper, you might have seen spaces like this on busy mall floors or along streets where there is fierce competition for retail property. As a retailer, you can make the most of the limited space by adding a focal point at the store's back wall.
3. Track layouts for retail shop floors
Pro: Great for encouraging browsing and product exposure
Con: Some customers may find this layout frustrating
This is the IKEA layout we touched on earlier. It's pathway for that allows people to see multiple merchandise. This kind of layout encourages customer browsing. And it's great for giving exposure to as many of your products as possible. This layout probably won't work in a small space. And if you want your customers to be able to quickly grab their goods and go, it's not that great either. Some customers may get annoyed too, especially if they came for just one thing but have to traverse the entire 'track' to find it.
4. Freeform layouts for retail stores
Pro: This layout may be a good fit for creative fashion businesses and independent boutiques.
Con: Customers may find it confusing to find products in big stores without proper signage.
You could call this the 'no layout' layout. You'll likely have your different displays, tables, and racks that allow customers to browse. Unlike the track or grid layout, you're not guiding your customers along a set store path. Often, there's more space, customers feel less 'managed', and they can wander around and look at different displays freely.
Accessibility Reminder: Retailers need to make their products accessible to everyone. That means making sure customers with different mobility levels can reach all items. Set a maximum height for products to be displayed. Train staff to be mobility aware. And consider supplying motorized shopping carts, where possible.
Plan your layout by product category
We said it earlier, but it's worth repeating it: your floor shop plan heavily affects your customers' shopping experience.
A data-driven, fact-based design guides shoppers through your store, while a poorly designed store annoys customers with carelessly placed items. Here's how you can create a lucrative yet convenient layout, according to Nick Drewe, CEO of Wethrift, an ecommerce sales and coupon platform.
Consumer goods
"If you sell flowers, fruits, or vegetables, place them neatly in a basket near the entrance. Arrange your produce carefully to create a fresh, fragrant setting. Next, display expensive, slow-moving consumer goods like appliances, imported snacks, and small gadgets after the fresh produce," suggests Drewe.
Pricing
He suggests you also show off the pricey items first to make other products cheaper in comparison. Afterward, line the left and right outer shelves with less expensive, slow-moving consumer goods from well-known brands. Think of small, handy items that shoppers can easily pick up.
Impulse purchases
"Next, position the essentials in the middle and back portions of your store," said Drewe. "Make sure that shoppers will only reach the fast-moving consumer goods like drinks, bath products, and raw meat after passing through non-essential items. By this point, most shoppers would have already grabbed at least one or two things they didn't intend to buy. Finally, line the checkout counters with last-minute purchases like mint, chocolate bars, and cigarettes."
Positioning your POS
As Drewe's comments suggest, your POS is your final chance to make an additional sale with your customer. So it's important to get your cash register placement right. You want your cash register to be in a clear, prime position. And you need it to be easily reached from as many points in your store as possible.
Allow for smooth movement of customers and staff around the POS. And ensure there is enough space for queues to form and flow. Think about how many terminals you'll need and how you can 'dress' the POS area so it's visually enticing and inviting.
Getting your floor plan right
Whichever floor plan you choose, don't worry if it doesn't work well on the first attempt. You can get creative with displays and visual merchandising to ensure you're always testing and learning. In even the smallest of spaces.
And if you do want some help figuring out how a point of sale fits into your floor planning, then feel welcome to have a chat with one of our experts.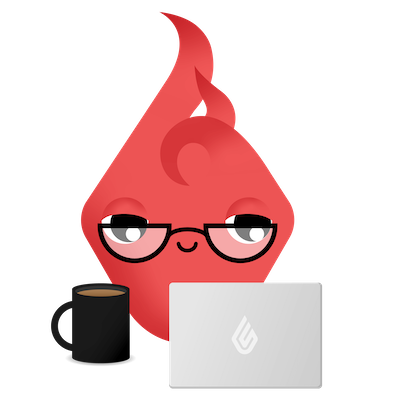 News you care about. Tips you can use.
Everything your business needs to grow, delivered straight to your inbox.