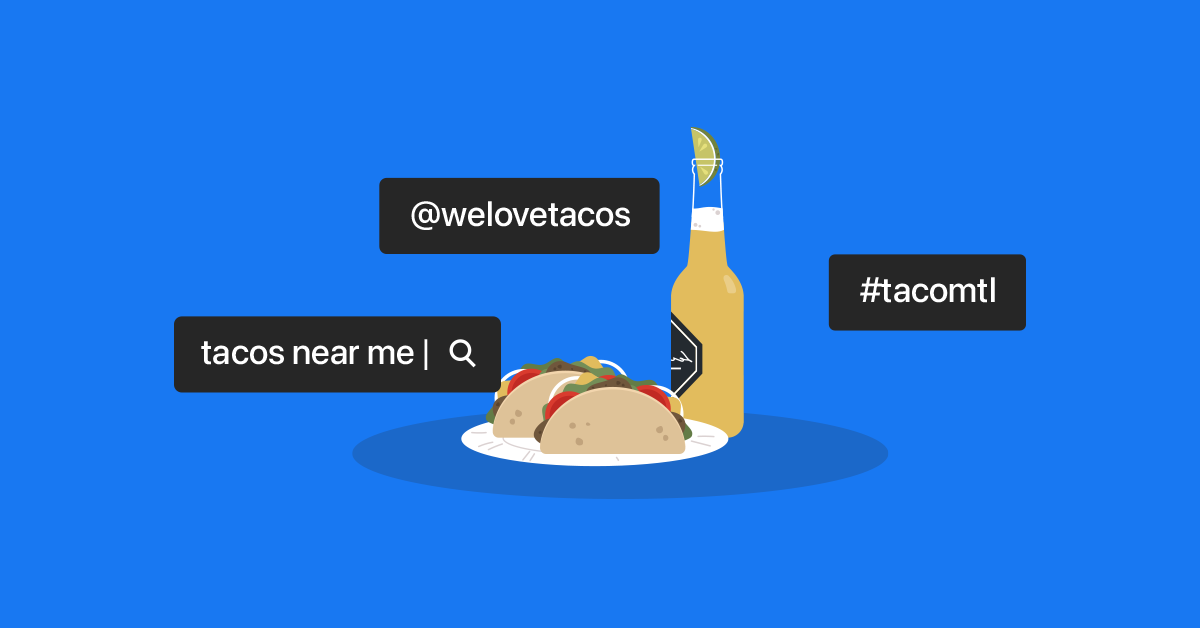 There are a lot of topics that come up when it comes to creating a successful restaurant marketing strategy. One thing that is often overlooked, however, is Search Engine Optimization (SEO) for restaurants. Simply put, SEO is a set of best practices for writing copy on your website, social media accounts and local pages that can give you a leg up on the competition when potential customers are searching online for a place to eat.
In this article we'll cover the basics of SEO for restaurants, including:
The new era of takeout and delivery
Experts from Lightspeed, the International Food and Beverage Technology Association and restaurant owners explain ways to set up your business for success with new revenue streams like delivery and online ordering.
Creating an online presence for your restaurant
SEO for restaurants is all about using the right keywords, but those keywords also need a place to live. The more presence your restaurant has online, including your website, social accounts, local pages and online ordering site, the stronger your restaurant SEO will be.
Restaurant websites
If you don't already have one, a restaurant website is an important component of your SEO restaurant strategy and overall online presence. Not only is it the "home base" for your restaurant's online presence, it can also be used to diversify your revenue stream (something we've learned is key to small business survival during a crisis) with a restaurant eCom store.
Some important information to have on your website includes:
Hours:

When are you open? Are takeout hours different from delivery or dine-in?

Contact info:

Physical address, email address, phone number and any other methods you want customers to use to get in touch with you

Links to social media accounts:

Social media is an important part of a restaurant marketing plan, so make your accounts easy to find

Full menu with prices:

People want to see what you have and how much it will cost them so make it easy to read and keep it updated
Local pages and social media accounts
If you change your menu, update hours or make any other changes that will affect customers, make sure they are reflected and consistent across all platforms, not just on your website.
This includes:
Yelp

Google My Business

Instagram

Facebook

Twitter

LinkedIn

Reservation sites like OpenTable, Resy and Tock

And anywhere else your hours, menu and contact info are listed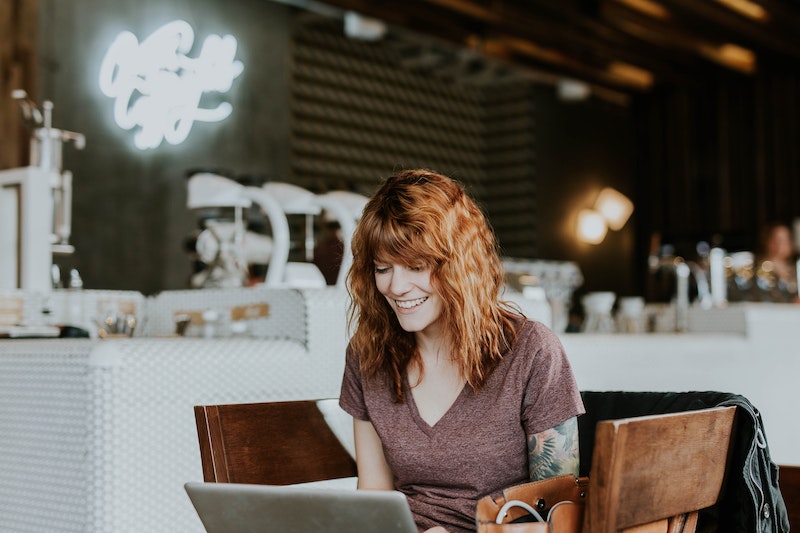 Online ordering sites
When it comes to your own native online ordering site, you'll want to follow the SEO for restaurants tips in the section below. However, when it comes to third-party delivery apps, you'll want to optimize your menu for the diners searching within these apps.
For example, say a diner is searching for cheeseburgers on Uber Eats and you serve a cheeseburger. On your in-house menu, however, that cheeseburger is named "Jack's Special." Unfortunately, your menu will show up much further down the search list, if at all, and that potential customer may be lost to another restaurant with a higher search result. For that reason, when uploading your menu to these delivery apps, make sure the item names and descriptions are as literal and self-explanatory as possible.
Optimizing SEO for restaurants
Location, location, location
Guests obviously want to find restaurants that are relatively close to their location in their online searches, and that's why you need to make sure you're optimizing your restaurant website for local SEO performance.
For example, if someone in Boston is searching for "Olivia's Cafe" and the town or city isn't included in the title, an "Olivia's Cafe" from hundreds of miles away could show up in the results. To show up for customers near you, make sure your restaurant is titled "Olivia's Cafe Boston" to better capture those local searches.
Give customers a taste of your restaurant
If a guest isn't looking for a specific restaurant but knows what kind of food they want, SEO can help them find you easier. If your Mexican restaurant is named "Kingston's Cantina," consider changing the name on your online ordering page to "Kingston's Cantina: Mexican Food." This will tell Google exactly what you serve and convince them to show your site to customers who are searching for "mexican food near me."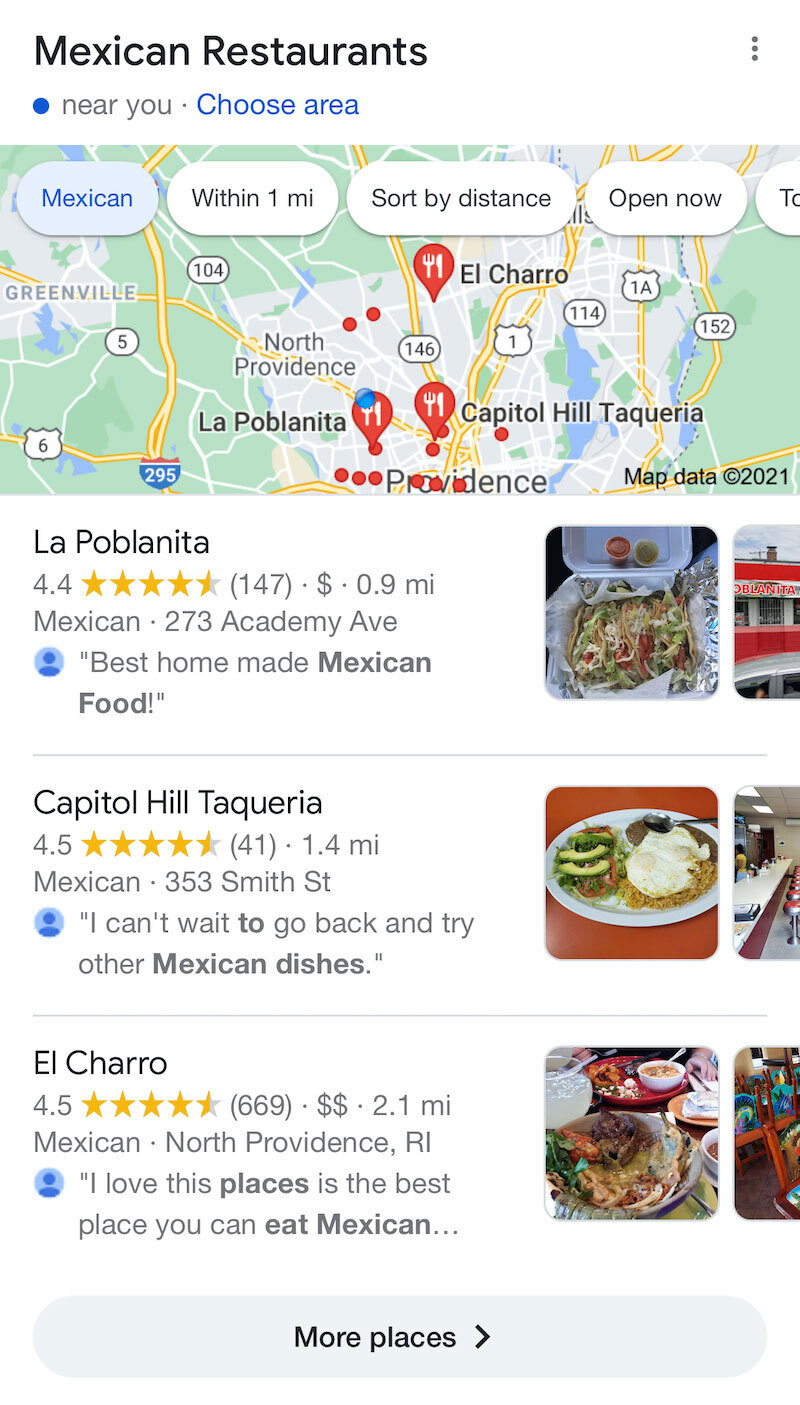 A picture is worth a thousand orders
To put it simply, Google rewards sites that look pretty. And what better way to spruce up a boring page than with photos. Make sure you have images for all of your menu items, a photo of the outside of your building, and be sure to post pictures on all digital platforms like Facebook, Yelp and Google. The more pictures related to your restaurant, the better chance it has of being shown on a Search Engine Results Page (SERP).
Highlight your online ordering, takeout and pickup options
If you are offering curbside pickup, online ordering, takeout, delivery or any other ways of getting food to your customers outside of a dining room, you'll want to make sure everyone knows it by having a separate page on your website dedicated to online orders. Then, when people search "Le Bistro online ordering," your specific page will show up for them.
In the URL for your online ordering page, be sure to include that phrase "online ordering." In the copy on the page, be sure to use "online ordering," "pickup" and especially "takeout," as that is the most commonly searched term out of the three. This will give you a leg up on the competition when customers are searching for something as general as "takeout food near me."
These days, having a strong online presence for your restaurant is just as important as the sign on your front door. If it's not present, clear and obvious, you're going to lose out on a lot of potential revenue. By following these tips, you'll have a leg up on your competitors when it comes to attracting new customers into your restaurant.
Looking for a tech partner to take your business to the next level? Learn more about how Lightspeed can help you manage your restaurant, build an eCom store and much more.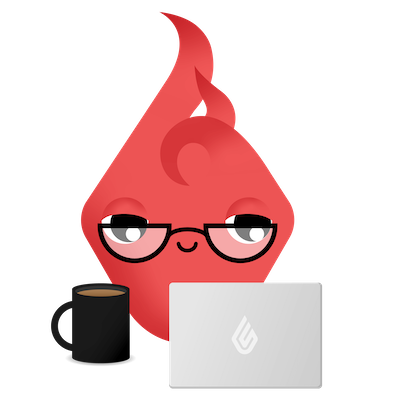 News you care about. Tips you can use.
Everything your business needs to grow, delivered straight to your inbox.