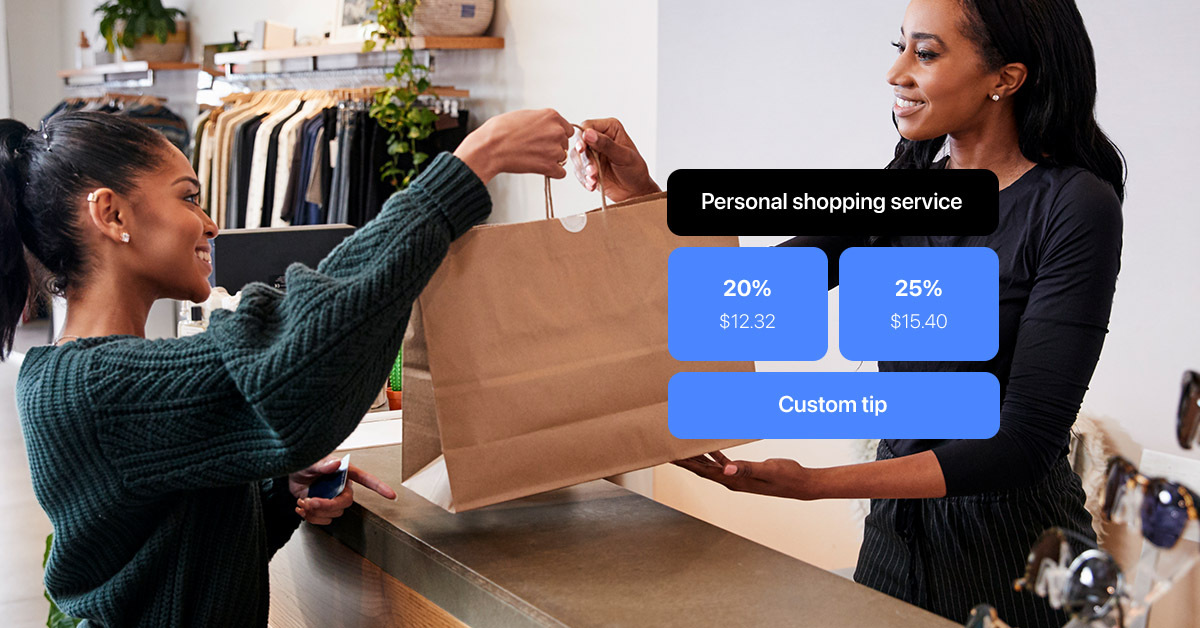 There's no denying that retail has changed. The rise of online shopping has redefined the way customers interact with businesses. To keep up with how customers shop now, retailers need to evolve as well—and this post will show you how to transform your store to serve today's customers.
In addition to being a place to shop (and pick up online orders), your physical locations can become a hub for experiences and appointments. You can draw customers in with services they can't get online—and in turn you open up a new way to reward and retain your employees.
With a little planning and the right tools, you can give your customers a reason to keep visiting your store, no matter how eCommerce continues to evolve.
In this post, we'll talk about:
Webinar on demand: Convert your online browsers into in-store shoppers
With up-selling, strategic merchandising and the right tools, you can entice browsers to move from online to offline and visit you in person.
Why should I enable tipping in my store?
2021 has been a strong year for retail; the National Retail Federation estimates retail sales to reach $4.56 trillion in the United States, with strong summer sales boosting economic recovery. But even as in-store sales grow, eCommerce is growing as well, with seemingly little to no slowdown from the increased in-store activity.
Granted, strong eCommerce sales aren't a problem. Success on both in-store and online channels only benefits your business. But some shoppers need a reason to visit you in person. They need something in your store that they can't get online.
Research by retail consulting firm BRP found that 79% of consumers factor in personalized service when choosing where to shop. Combine that with the fact that brick and mortar stores can host services that online stores can't and you have a recipe for ensuring your physical locations remain relevant even as eCom grows in strength.
There's another reason you should consider offering services: tipping. Adding optional tips to your payments flow for services lets your customers say thank you for the services they receive, and let your employees know they're appreciated. Happy employees are more likely to stick around—both anecdotal evidence and studies back this up—and tips give you a way to make your employees happier.
What kinds of services do customers want from retailers?
No matter your retail industry, there's some sort of service you could offer customers.
Apparel and footwear retailer? You might offer tailoring and shoe repair services, or personal styling or group shopping event appointments. Sell pet supplies? Partner up with a dog groomer to offer their skills on site. If you stock makeup or beauty supplies, offer product demonstrations on customers. Bikes or electronics? Repairs and consultations.
With the right safety precautions, you can even hold a wine tasting or product sampling for your liquor or kitchen store. One retailer attributes 20 to 25% of her sales to these kinds of events.
The sky's the limit. As long as it's personalized service, it differentiates your business.
Booking, tipping and more: best practices for offering services
If you've never offered services before, it'll take a little time to set your business up. Luckily, with the right point of sale, you won't have to invest in a whole second system—you'll just need to see what you can do with your existing one.
Here are four things to keep in mind to make your service appointments go smoothly.
1. Manage appointments through your point of sale system
If you're going to offer services in your store, you need a way for customers to book an appointment.
To keep managing appointments from being extra work, look for a system (like shop by appointment from Lightspeed) that integrates with your point of sale (POS). Integration means you don't need to juggle multiple platforms and that you have access to all your customer, sales and appointment data in one place.
Taking appointments doesn't necessarily mean turning away drop-ins (though some services may require too much planning to accommodate drop-ins), but encouraging appointments means you can:
Adjust shifts as needed.

If you have multiple service appointments scheduled on the same day, you might need an extra employee on the floor. Encouraging appointments helps you plan in advance.

Gather valuable data.

Which days are more popular? Which services excite customers? Is there a trend in group size for appointments? You can more easily gather this information by using a formal appointment booking system.

Make the service appointment more personal.

Musical instrument retailer

Virtuosity uses shop by appointment

to manage musical instrument consultations, which means every appointment is connected to a customer's profile and eCom wish list for more personalized recommendations.
2. Use your POS to track and charge for services
As services are another way for your business to bring in revenue, their sales should be managed in your POS system just like physical goods.
For services like makeup appointments or personal shopping, you can create inventory items with the price of the service by the hour or half hour. Then, when it comes time to pay, your employees can simply scan a barcode and increase the quantity based on the length of the appointment.
Tip: For services like wine or olive oil tastings, you can create an assembly of all products used for an appointment in Lightspeed to track inventory changes and keep quantity levels accurate.
On the other hand, services like alteration and repairs have multiple steps—consultation, material fitting, repairs and assembly—and will be best managed with a different workflow. You should manage this in your POS to keep everything in the same place. Lightspeed merchants can use work orders in their point of sale to track the status of repairs, expected finish date and labor charges per service.
3. Enable tipping at checkout to reward your employees
Adding services to your store adds an element of excitement for customers—a reason for them to stop by and get personalized attention they can't get online.
But there's a second benefit: rewarding your hardworking employees. While tipping in retail has been relatively rare, tipping for services is more common. Now that you're offering them, your employees should have the ability to earn tips for services rendered.
As tipping has been relatively niche in the retail space, some retailers have found accepting tips a bit of a hassle. Not all payment processors support tipping, and tip jars aren't a secure way to track tips.
Luckily, this is a hurdle that can be overcome by looking to your point of sale, not your payment processor. This means you should be able to:
Take tips with any payment method.

No more relying on the tip jar. Going through your POS means you can accept tips via credit cards. If you use Lightspeed, you can take tips from

any

payment method, from debit to credit to cash. This way, you marry the convenience of customers picking how they want to tip with the usefulness of having those tips recorded in your point of sale for future reference.

Enable tipping regardless of your payment processor.

Payment processor doesn't accept tips? No problem. Managing tipping through your point of sale means as far as your payment terminal is concerned, the tip is just another part of the sale. Customers add the tip before they interact with the terminal, and then pay their total.

Track data about tips.

This will vary based on your point of sale, but your POS

should

automatically

collect information on tips received. In Lightspeed, retailers can track data on tips by employee to see which employees pull in the biggest tips. They can also see the revenue (including tips) generated from services and check out any trends in tips through sales data. This information is crucial for fine-tuning your services for the most profitability.
4. Get feedback from customers after the service
Once the appointment is over, reach out to customers and solicit their feedback.
There are two benefits to this.
First, 87% of shoppers consult online reviews of local businesses when deciding where to shop. You don't want an inaccurate picture of your business floating around. By reaching out to customers after their appointment, you can ward off potential bad or middling reviews by addressing concerns before they appear on Google or Yelp. You can also reinforce positive experiences so customers think of you next time they need a service you offer.
Second, you can iterate on what worked. If a particular employee is pulling in the biggest tips, you can check the feedback from customers they served to understand what's making good impressions. Comparing tips to feedback will be easier if you have a point of sale system like Lightspeed that collects data on tips per employee for you.
How you reach out to your customers is up to you. You could email them surveys made through platforms like Typeform, or you could send them a text asking for feedback. Both approaches have merit—an emailed survey gives you potentially more structured feedback, while a text message has a potentially higher open rate than an email.
Retail is evolving—evolve with it
Your store isn't just a store anymore. It's a destination. Give customers a reason to visit with services they can only get in-store, and do it smart: with the right tools from your point of sale.
From booking appointments to overseeing work orders and managing tipping, Lightspeed is here to help you out. If you'd like to chat about how you can get services up and running in your business, get in touch.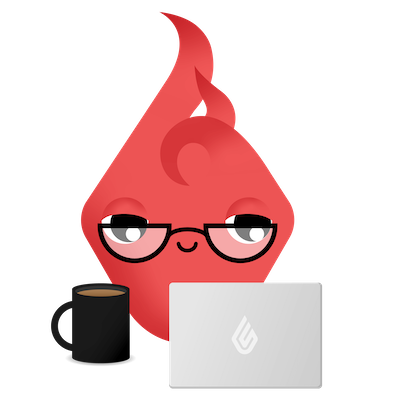 News you care about. Tips you can use.
Everything your business needs to grow, delivered straight to your inbox.