Restaurant
Toqué Alumni Luca Cianciulli on Moccione's COVID-19 Pivot and Embracing New Sales Channels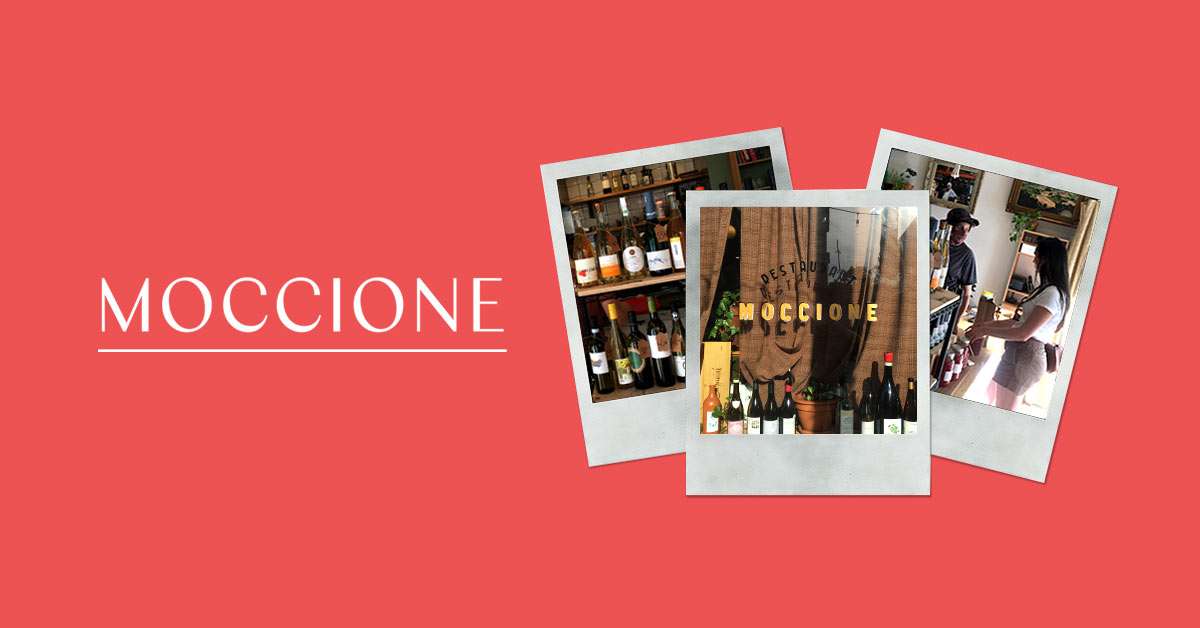 When Luca Cianciulli and partner Maxime Landry, both former kitchen staff at the famed Montreal restaurant Toqué, opened Moccione in 2018, they set out to offer classic Italian cuisine while using local, seasonal produce.
In the two years since opening their doors, their vision of becoming a neighborhood hub certainly came to fruition, but nothing, not even his experience winning Chopped Canada, could prepare Luca for the global crisis that would bring the hospitality industry in its current form to its knees.
From his initial reactions to how they pivoted from a predominantly table service-oriented restaurant to an Italian-style takeout restaurant and grocery store, we spoke with Luca about how Moccione is handling the change, exploring alternative sales channels, embracing uncertainty and how COVID-19 may be a catalyst for positive changes for the restaurant industry.
(This interview has been edited and condensed for clarity).
Learn the right way to offer delivery and takeout
Now more than ever, consumers are turning to delivery and takeout, but many restaurants are reluctant to embrace those sales channels because of potentially lofty service fees and increased operational complexity. Download our playbook for a detailed look at how to support delivery and takeout and boost off-premise sales.
When the news of COVID-19 became more serious, when did you and the ownership group start to think "Okay, this is something we need to start planning for as a business?"
Cianciulli: Around 10 days prior to when the provincial government requested that businesses close—we were reading the news of what was happening around the world and started to anticipate mandated closures. At that point, we were preparing ourselves mentally for the reality that we'd likely need to close our business to the public and find new ways to serve our community.
Walk me through how you approached the situation. What were the things you guys knew you'd need to do to keep your business running despite all the uncertainty and strict social distancing measures in place?
Cianciulli: It all happened pretty quickly. When it came time to shut down our dining space, we did so immediately and pretty much ceased all operations. There was about a month and a half where we stopped all operations and thought about what our options were moving forward.
It was pretty obvious to myself and Maxime that we needed to plan for the long-term. Nobody knows how long COVID-19 will be around, but we needed to prepare for the future even without a definitive end-date in sight.
Restaurants are in a situation where, even despite forced closures, we still have bills to pay. How do we react? Like many restaurants, one of the first things we had to do was lay our staff off. That was heartbreaking, for sure. My staff is like family to me, and having to deliver that news was a tough, emotional moment.
The next thing we did was take a step back and rethink our business plan and find a way to reinvent ourselves. Maxime was really quick to explore starting an online shop. Most businesses are gravitating towards online shopping, and I think with restaurants, it's no different. We basically transformed our website to have an online boutique with three sections: takeout, alcohol, and an épicerie (which means grocery store in French).
Let's talk about Moccione's épicerie, where you sell fresh, homemade pasta, sauces, sausages, charcuteries and more. How did that idea come to life?
Cianciulli: Funny enough, the idea of an épicerie is actually something that Maxime and I have had for a long time. We saw a lot of places while traveling in Italy and the US that adopted a similar concept. You could just walk in, buy a good bottle of wine and a fresh sandwich and get out. In Quebec, we don't see that much at all. So that's where the inspiration for an Italian bodega came from.
When we created our first business plan for Moccione, we were very curious about how a grocery store would look. We designed it, thought about various concepts—including the online store—but at some point, we decided to move in another direction. We told ourselves, "you know what? We know how to operate a restaurant and we're comfortable with that business model, let's stick to that."
It's funny how things worked out, right? The idea that we initially thought was too far out of our comfort zone became a great way to move forward as the pandemic became more serious and restaurants were forced to explore alternative ways of doing business.
Change isn't necessarily a bad thing. Of course, this was a very imposed change, but it was also a great opportunity for us to try something new and adapt to the situation we're in.
What was the main thing you wanted to achieve by launching the épicerie?
Cianciulli: The concept was that we want to offer all our specialty, privately imported products for our customers to enjoy at home. From our specialty cheeses, an assortment of fresh homemade pastas, sauces, olive oil, sausages, charcuteries…All the things that we would use in our dishes that you can't find in a typical grocery store are now available for consumption at home.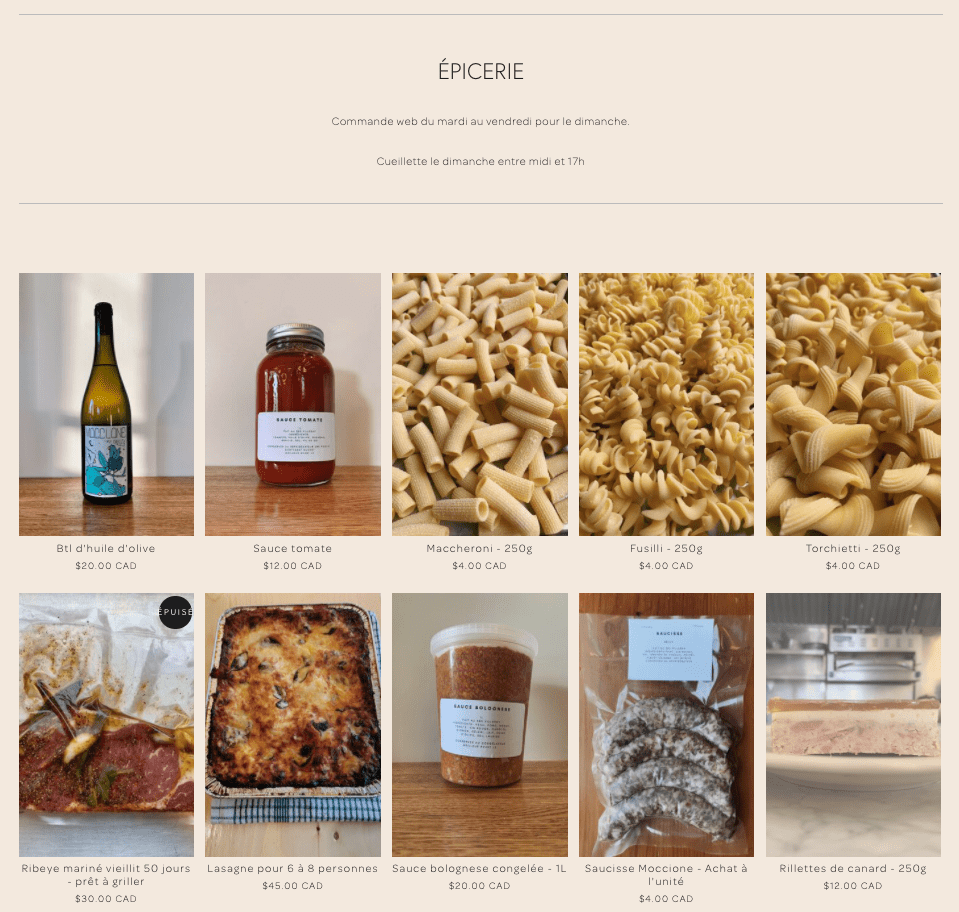 Changing your dining room into an Italian grocery store must have required some work on your end. Walk me through what you had to do to bring the épicerie concept to life.
Cianciulli: We also decided to completely change the layout of our restaurant. We have a pretty small dining room—we can seat 24 customers at a time—so we got rid of all our seats, installed shelving to showcase our épicerie's products, and bought a traditional soft drink fridge from the convenience store next door to keep our natural wines chilled.
Our restaurant looks like an authentic, neighborhood Italian grocer now. The look and feel of the space was really important to us. We didn't want customers to walk in and feel like they're in some sort of pandemic, dystopian-looking restaurant with a bunch of empty seats. Now, our establishment is owning its new look as a traditional Italian grocer with a takeout counter. Rather than remind people that there's a big pandemic, our space feels a lot more normal and approachable, which I think our customers really appreciate.
It was a lot of work and a bit of money to reconfigure our space to align with our new concept, but I think it was well worth the investment. It makes people feel comfortable and as if Moccione was always intended to look this way.
How's that concept working out now that it's been live for about six weeks?
Cianciulli: The épicerie concept really took off and is doing great. Our restaurant is in the perfect neighborhood (Villeray) for this type of takeout, grocery store style Italian establishment since it's super residential.
Have you noticed a difference in what your customers are ordering since the pandemic hit and you pivoted your business model to the épicerie/takeout model?
Cianciulli: In all honesty, Lightspeed has made it really easy for us to keep track of what's being sold and I've noticed a few trends.
The fresh pasta has really taken off. Our restaurant built its reputation on quality pasta and I think consumers are excited to use the same ingredients we use and try to make great food with quality ingredients at home.
We've also noticed that, even if someone doesn't buy the wine online, if they come pick up their takeout order, they already know which wines we offer and are more receptive to adding a bottle to their order.
Is the online épicerie something that you think Moccione will continue to offer post-pandemic?
Cianciulli: Maxime and I are definitely talking about that possibility. We're just six weeks into offering that, but we're already realizing that consumers are happy to have access to and use the same products we use in our kitchen.
Consumers can't buy the olive oil or wines we sell anywhere else because it's private import. They can't get the same quality, fresh, homemade pasta and sauces at a grocery store. People are excited to use such quality ingredients in their home cooking and the feedback so far has been all positive.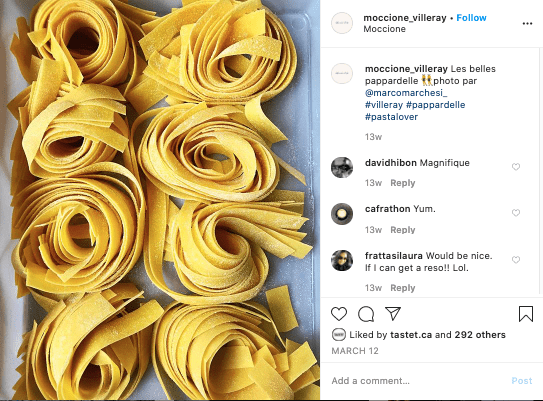 It's amazing how restaurants have adapted to this situation in such a short period of time. One thing that really stood out to me is how, like many restaurants, Moccione started offering takeout.
Tell me, how did you guys go about planning a takeout menu? How was that process different from planning your table service menu?
Cianciulli: We had to adapt our food to be a bit more takeout-friendly. We were conscious that people were walking for between 10-15 minutes or driving to pick up their orders and wanted each dish we offer to travel well.
We also had to think really carefully into which dishes to feature on our takeout menu. There are certain types of food that just don't translate well from table service to takeout. A $33 sea urchin appetizer might be great for table service, but the same isn't true for takeout. We were really sensitive to assuring our takeout menu was accessible to as many people as possible and that each option travels well.
With that said, we never strayed from our commitment to fresh, homemade, locally-sourced, seasonal dishes. That's part of Moccione's DNA and we'll never stray away from that.
Being relatively new to takeout service, what are some of the challenges you've faced that you weren't expecting and how are you overcoming them?
Cianciulli: Before COVID-19, we didn't officially offer takeout. We did it once a while for neighborhood friends and family, but it was unofficial.
Our initial fear with takeout was that we didn't want things to get out of control and start taking away from our dining room experience. We didn't want the door opening too often and diners feeling like their experience was being interrupted by people coming to pick up their orders.
Now that we're committed to this new takeout model, one of the biggest logistical challenges we face is finding takeout packaging, believe it or not. Now that every restaurant is doing takeout, finding compostable, recyclable packaging in large quantities is a legitimate challenge.We don't want to just settle for any packaging. We still feel an obligation to support ethical, sustainable ways of doing business.
Another challenge is predicting the volume of takeout orders we'll receive on any given day. With table service, it's easier to forecast how much produce to buy because there's a fixed amount of customers you can serve, whereas with takeout, demand fluctuates. I could have anywhere between 10 to 200 people place orders; predicting and adapting to fluctuations in demand is still challenging and we're definitely working on fine-tuning that process.
In my sales reports, I can see that some days are busier than others, but then the following week, I'll be surprised and demand on another day will surge. As a result, I've basically shifted from having enough stock to serve 24 people for two services per night, to being prepared to serve upwards of 200 people.
We're stocking enough food inventory to support maximum demand and hoping that we can use all that inventory rather than have it sit in our fridge. So far, so good. We haven't had to throw anything out, but there's always a fear in the back of my head that some of the food inventory we invest in may go to waste.
You brought up an interesting point around the fear of ingredients going to waste as a result of challenges predicting demand. Tell me, have you adapted your takeout menu to use similar ingredients in multiple dishes to minimize the risk of wasted inventory and sunken food costs?
Cianciulli: One of our approaches was to increase the portion sizes of everything on our takeout menu, especially our pasta dishes. But the main reason why we did that is because we want our customers to have a great experience.
When you're a guest in our dining room, you can always order another plate if you're still hungry or want to try something else, but with takeout, customers don't have the chance to do that. What you order is basically all you're eating, and we really wanted to make sure customers were getting enough food, felt satisfied and want to order takeout from us again.
In terms of takeout menu pricing, how have you approached that?
Cianciulli: We're selling a lot more volume with takeout than we ever did when we were primarily focused on table service. We've definitely have lower margins on takeout sales, but we make up for that with an increased volume of sales.
Of course, now that we're mainly focused on takeout, we're also saving costs elsewhere. With table service, I needed more staff to run service: from servers to dishwashers. Despite lower margins on each sale, I'd say that everything is balancing out as a result of the labor costs we're saving.
In a previous article from our friends at Tastet, you mentioned that you wanted Moccione to make the community feel welcome at all times. Unpretentious, thoughtful and perfectly-executed traditional Italian food that complements your neighborhood's personality.
I'm interested in hearing how you're keeping that same community vibe alive despite everyone being isolated and practicing social distancing?
Cianciulli: I feel like since the pandemic hit, we've become even more of a community hub, which makes me super happy.
I've noticed a lot more repeat takeout customers. Like I mentioned earlier, our restaurant had 24 seats. Oftentimes, people would have to book reservations well in advance and, if they weren't able to, they might not have been able to enjoy our food.
I think that our takeout service has helped people try our establishment without some of the blockers related to limited seating. I think the fact that we can serve more locals without being limited to a certain number of seats has contributed to us becoming an even bigger part of the community.
One thing we're noticing is just how tight-knit the local community of restaurants, producers, and suppliers is. Restaurants are actively supporting and endorsing other local businesses and restaurants and helping promote one another.
That camaraderie is really nice to see. Tell me, as a restaurant that's known for using local produce, whether it's your wines and spirits, your seafood or something else, what's the value of strong partnerships with other local businesses right now?
Cianciulli: That's a big part of being a community restaurant—not only do we want to support our customers, but we also want to support our local suppliers and producers as well. Not only do we run a restaurant in this neighborhood, but we live here, too. We're fans of the local cafes and other restaurants and want to support them, just like they want to support us.
We're also located close to the Jean-Talon market and always buy from suppliers there. Everybody supports and cares for one another. We all mutually share that local mentality, the prices are fair and the ingredient quality is high, so why stray from that? When local businesses support one another, everyone benefits.
In the latest reopening plans, we're hearing that the number of customers a restaurant can seat is likely to be reduced by between 25% and 50% to promote social distancing. While a restaurant's economics used to be largely predicated on table service and table turnover, seating fewer guests certainly creates some financial challenges.
What do you think restaurants need to do in the event that restaurant seating is permanently reduced? While some are calling for increasing menu prices across the board, it's likely not as quick of a fix as that.
Cianciulli: It's tough to give you an answer because—and I think a lot of restaurants are in the same boat here—we just don't know what the future will look like yet. We're pretty much preparing for any reality mentally, but not until we get concrete guidance from the provincial or federal government can we start putting things in place.
For example, if it turns out we need to keep guests two meters apart and have to reduce our dining room's seating capacity from 24 to 12, that's a big decision to make. Of course it impacts sales, but that's not all I'm concerned about. Will it hurt our dining room's atmosphere?
There's a certain energy when a dining room is packed. Guests are deep in conversation with one another and the sound of ambient music and our kitchen are in the background. Part of our dining room's charm was that it's a small space, people are close and you feel connected. I wouldn't want to lose that energy that makes this place so special.
As we get more familiar with the takeout model, though, there's a lot that's really appealing. We can sell more than if we were strictly table service. But is it viable long-term? We're not sure yet. Right now, we're taking it week by week and waiting for more guidance on what restaurant dining rooms reopening will look like before planning for the long-term, but we're definitely thinking about what the future of our table service could look like a lot.
It's a challenging time to be a restaurant operator. Of course, you want to make sales to survive, but you also don't want to come off as tone-deaf or self-serving. What are some restaurants that you think are getting their communications and messaging right?
Cianciulli: I really like what one of our neighboring restaurants, Montreal Plaza, is doing. Chefs and co-owners Charles-Antoine Crête and Cheryl Johnson launched a really cool picnic menu that's getting positive feedback from the community.
Other restaurants in our neighborhood, like Tapeo, for instance, have a great approach that I admire. They launched the Tapéo-Mesón Market, which includes a ready-to-eat menu as well as a ready-to-cook menu. Whether you want to enjoy their food or actually cook it yourself, they're doing a great job of adapting and letting as many people enjoy their food as possible.
Another one I can't forget to mention is Elena. The digital PDF cookbooks they've produced, along with their whole approach to the situation, is really impressive.
I'm very inspired by the proactivity and creativity we're seeing out of restaurants now. Everyone's finding ways to adjust and make things work as best as they can.
As much as this whole situation is hurting independent business owners, we've also seen just how inventive and resilient they are when facing adversity. Looking back, this could be a defining moment for the restaurant industry.
Looking at the positive, what are some things you hope to change for the better in the restaurant industry as a result of COVID-19?
Cianciulli: There's been a push in creativity pretty much across the board that I think will push the hospitality industry forward. Something I think will benefit restaurants in the future is that we're really focusing on how people can enjoy our food at home; how to preserve a high level of quality without having as much control over the experience.
In terms of what I'd like to see change for the better is the laws around restaurants serving and selling alcohol for people to consume at home. Right now, there are a lot of bars and restaurants that are struggling because they can't legally sell alcohol, which is a shame because they're privately imported, quality bottles that you can't find anywhere else.
It would be nice to open that discussion and see some progress on that front. To me, that's something I'm looking to come out of this pandemic that could really push our industry forward.
What does the future hold for Moccione? How are you guys approaching the upcoming spring and summer seasons?
Cianciulli: Most of our plans are tentative since we aren't quite sure when we can officially reopen or what that will look like yet. For now, we're planning on sticking to our takeout service and épicerie. If all goes well, we'd like to open up a terrasse for the warmer months.
What's important to me right now is that the people in our community, as well as our fellow restaurant owners and operators, really have our backs and are supporting us, and we're supporting them, too. The camaraderie that I feel with the community just reminds me that we're all stronger when we work together.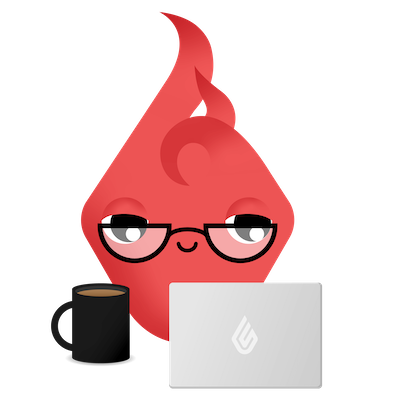 News you care about. Tips you can use.
Everything your business needs to grow, delivered straight to your inbox.