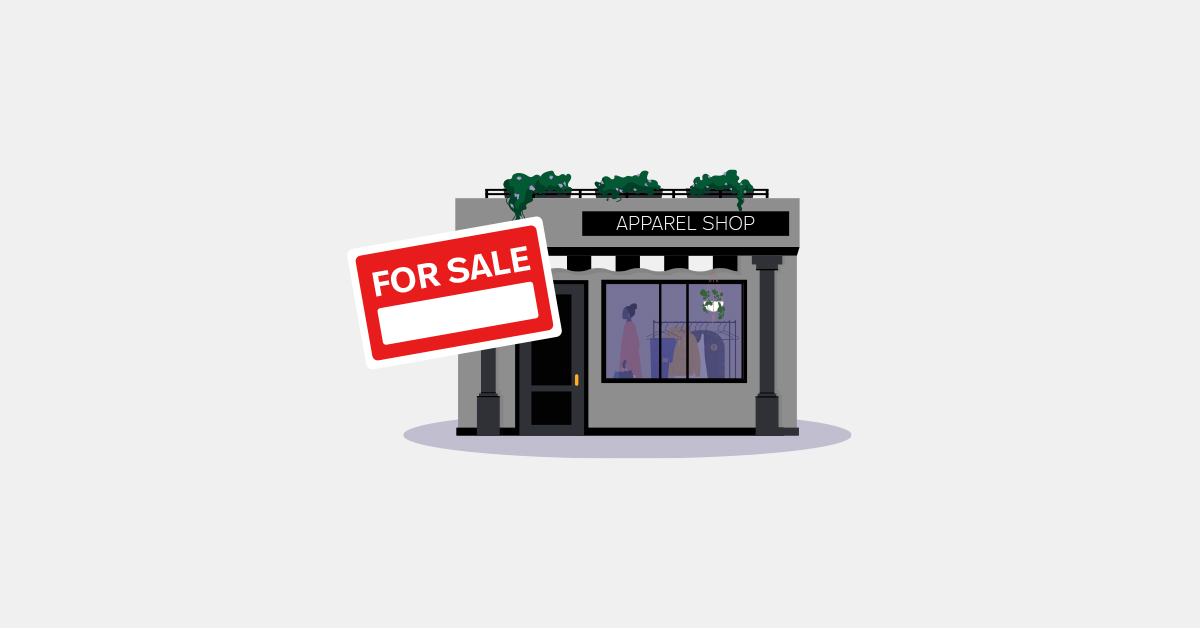 If you've always dreamed of running your own store, but don't know where to begin, buying an existing business may be the perfect solution for you. Purchasing a turn-key business means everything is already in place and you can focus on running the store. And, if you're up for it, you can also implement new ideas, processes and revenue streams to help the business reach its full potential.
If you want to know how to buy a business, you've come to the right place. Keep reading to learn:
Get the funding you need to buy a business
Entrepreneurship isn't cheap. Read this free guide for easy to follow advice on raising the funding you need to start up.
Buying an existing business vs. starting a new one
Starting a small business from scratch and buying an existing local business are different paths to entrepreneurship. Which one is right for you? These pros and cons will help you gain some clarity.
Pros of buying an existing business
Easier

: Buying an existing business is easier than starting a retail business from the ground up. Someone has already

come up with a concept

, executed it, and (hopefully) proven it successful.

Processes already in place

: Along with creating a concept, the original entrepreneur has also implemented and tested various processes, which will make running the business even easier for you when you buy it.

Brand recognition

: A store that's already been around for a while will have brand recognition, which means you'll have to spend less on marketing.

Existing customer base

: By buying an existing business, you won't have to worry about attracting your first customers, you'll already have some loyal regulars.

Existing staff

: If you struggle with hiring, buying a business with a built-in team will lessen that demand on you. And, with staff already in place, they can train you instead of the other way around.

Turn-key store

: When you buy an existing local business, someone has already done the hard work of finding the perfect location, securing a lease, building out the interior, purchasing store fixtures and making the store look nice.

Existing vendor relationships

: You won't have to spend precious time looking for and vetting vendors and negotiating contracts with them when you buy a business. Instead, you can continue the relationships created by your predecessor.

Operations focused

: We all have our strengths and our weaknesses. If operations is your forte, but you have less experience coming up with original concepts, then running an existing business could be a better fit for you than creating a new one.

Innovation focused

: Buying a business is also a good option if you're good at identifying problems and coming up with solutions. You could take a struggling business and flip it to make more money.
Cons of buying an existing business
Less creative

: If you're a creative spirit and want to put your stamp on every aspect of your store, buying a local business may not be the best option for you because all of the big decisions have already been made.

Less control

: Entrepreneurs who buy existing businesses have less control than those who build one from scratch. In theory, you can make all the changes you want when you overtake a store. However, making major changes, like creating a new concept, can be impractical because you could lose the customers or brand recognition you already have.

Existing location

: If the store's current location is hurting business, you may need to invest a lot of money into marketing the store or moving.

Existing staff

: If the team you've inherited is competent, they're an asset. If they're holding the business back, however, you may need to fire existing employees and go through the time-consuming process of hiring and training new staff.
Pros of starting a new business
More creative control

: When you build your dream from the ground up, you can be as creative as you want. Every decision is up to you.

Choosing the perfect location

: Location is incredibly important to retail success. When you open your own store, you get to choose where to put it.

Getting things right from the start

: If you have retail experience, you can build a store that's a well-oiled machine from the get-go, instead of purchasing a fixer upper of a business.
Cons of starting a new business
A lot more work

: Creating a store from the ground up involves a lot more work than purchasing a turn-key one. You have to make all of the decisions and are responsible for their consequences.

Choosing a location

: Finding the perfect

retail space

is no easy endeavor. Finding a space that meets your needs, is properly zoned, is in the perfect area and is within your budget can take months.

Building out the store

: In addition to finding the perfect space, depending on its condition, you may need to do a lot of renovations to transform it into the store you had in mind.

Marketing from scratch

: When starting a new business, you need to build buzz to attract customers. You have to invest in a marketing strategy, which can be both costly and time consuming to execute.

Finding vendors

: You have to go through the process of vetting vendors and negotiating contracts if you start your business from scratch

Product development

: If you want to sell original products at your store, you need to create prototypes, test products and develop new ones on a regular basis.
General considerations
While it may be easier to take over an existing business than to create one from scratch, running a business is hard work. When you commit to an idea that you're passionate about, it'll be easier to face challenges that arise over the years.
It's important to note, however, that neither opening your own store nor buying an existing one is a get-rich-quick tactic. Both options usually come with slim margins due to the overhead involved in paying for and staffing a brick-and-mortar space.
Want to ensure your business is a cash cow? Check out our guide to the most profitable small business ideas.
How to find businesses for sale
If you want to know how to buy a business, you need to know where to find businesses for sale. Here are a few tried-and-true methods:
Word of mouth

: Tell your network that you're interested in buying a business. Keep an ear out for opportunities through friends, family and business owners in your community.

Business marketplaces

:

BizBuySell

and other marketplaces make it easy to search and filter through businesses for sale.

Business brokers

: Just like a realtor helps you find a space to buy or rent, a business broker helps you find a business to buy. A business broker provides their expertise in exchange for a commission on the purchase price. Search "business brokers" and your city in Google to find a list of local brokerages.

Ads

: Look for listings in newspapers and Craigslist. Do your due diligence (see below) before pursuing any opportunities you find through these means.
Evaluation checklist for buying an existing business
A business broker can help you properly evaluate a business before you buy it. If you're on your own, make sure to carefully consider the following things:
Conduct a financial review

. What kind of revenue does the business generate? What are the store's operating costs? Can they be reduced? Is the business really worth the asking price? Is the business profitable? Ask for data about cash flow and assets, and a balance sheet to help answer these questions.
Evaluate the location

. How much foot traffic does the store get? Does the store have parking? Is it easily accessible by public transportation? Figure out if the current location is working for or against the business.

Evaluate assets

. If equipment, machinery and inventory are included in the sale, inspect them closely to see if they're usable or if you'll need to invest in maintaining or replacing them.
Conduct a competitive analysis

. What other businesses are in the area? Is there too much competition or is the store filling a need?
Learn about your market

. What are the local demographics? What kinds of customers come to the store? Are they the customers you want to attract?
How to raise funds to purchase a business
There are a number of ways to obtain the funds you need to buy a business, including:
Securing a bank loan

Using your personal savings

Asking friends and family for loans or investments

Working with angel investors and private equity firms

Crowdsourcing funds
Formal steps to buy a business
After you've found a business you've decided to purchase, you'll need to complete and collect the following paperwork to finalize the sale:
Letter of intent

: The seller needs to create an LOI that names the selling price and lists any assets that will be included in the sale.

Confidentiality agreement

: The seller may ask you to sign a confidentiality agreement before sharing any sensitive information with you.

Lease or deed

: If the store rents its space, you'll need to transfer the existing lease, or negotiate a new lease with the landlord. If you're buying the space, you'll need to transfer the deed to your name.

Sales agreements

: While an LOI initiates the sale, the

sales agreement

finalizes it.
It should go without saying, but before entering into any kind of formal business agreement, be sure to have legal consul review all documents. It's also advisable to have an accountant or other financial expert review the business' financial performance to ensure you fully understand the health of the business.
Wrapping up: How to buy a business
Buying an existing business is one of the many paths to becoming an entrepreneur. If you've always dreamed of running a store but are more interested in the day-to-day operations than with coming up with a concept, buying a local business may be right for you.
Equip your new-to-you business with the best retail POS: Lightspeed. Watch a demo today.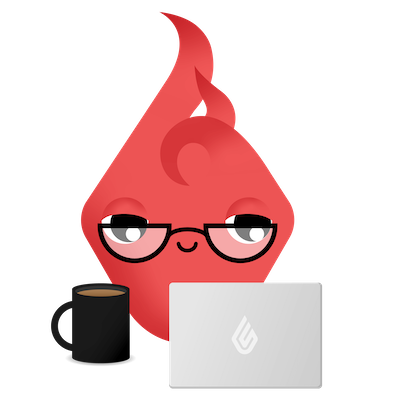 News you care about. Tips you can use.
Everything your business needs to grow, delivered straight to your inbox.