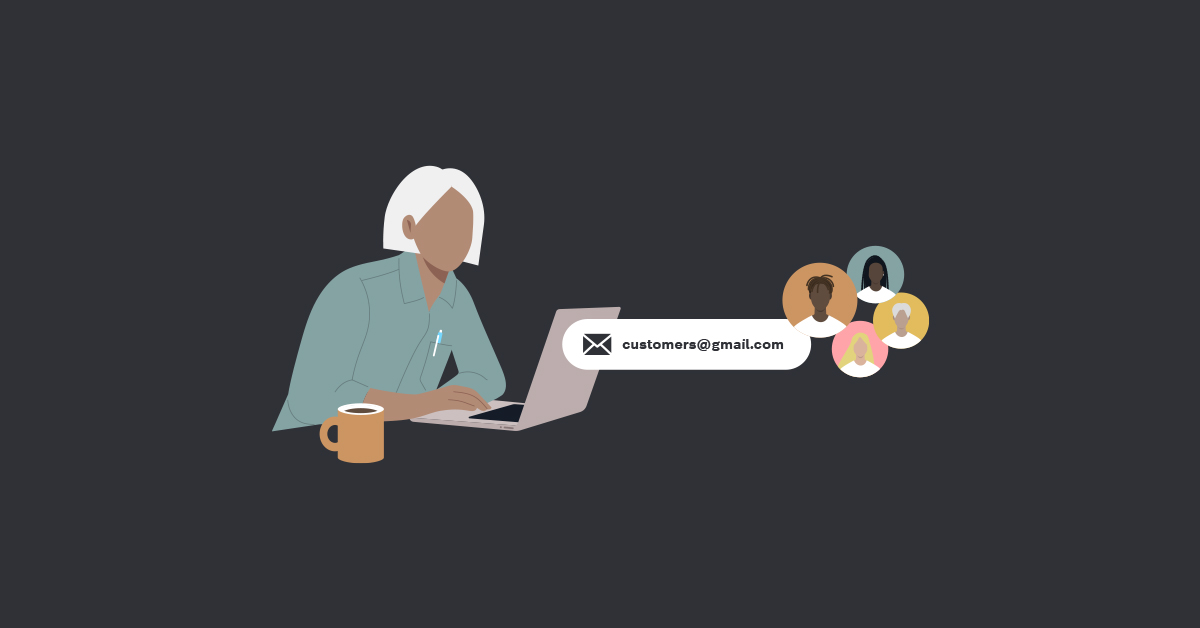 It can be exhausting keeping up with retail marketing trends and platforms. Just as soon as you've gotten the hang of Instagram, TikTok comes onto the scene and now you need to learn a whole new set of content creation norms. Or, after you've worked tirelessly to build an audience, the platform shuts down (remember Vine?) and you no longer have a way of reaching those followers.
Instead of investing all of your resources into new platforms that use algorithms to limit your reach, it's important to spend time on a marketing channel that gives you direct access to your audience, has stood the test of time, and produces results. In this article, we're talking about email marketing and more specifically, how to build an email list for your retail business.
Keep reading to learn:
11 ways to turn window shoppers into buyers
Get practical tips for converting passing foot traffic and in-store browsers into buyers and loyal customers.
Why email marketing is still relevant
While social media is often in the spotlight, email marketing is a more worthy marketing channel that produces great results. In fact, email marketing has the highest return on investment of any marketing medium. For every dollar invested in email marketing, you can expect a $36 return, according to Litmus.
Email marketing helps you reach customers where they're shopping, and they're shopping online like never before. Statista found that between 2014 and 2022, global eCommerce sales have increased 122%. Because of this surge in online shopping, email marketing is more relevant now than ever.
However, emails don't just support eCommerce. They can be used to facilitate an omnichannel strategy by connecting online and in-store shopping experiences. For example, by collecting emails from in-store customers by sending them digital receipts and tracking their purchase histories with your POS, you can email them personalized product recommendations. Customers can then complete these purchases via your eCommerce platform or through your brick-and-mortar outpost.
Compared to social media, email is a more direct way to reach customers. You have more "ownership" over your email audience than you do your social media following. Because social media platforms rely on algorithms to serve users content, your followers may not see everything you share in their feeds. In other words, algorithms limit your posts' reach. When you have a customer's email address, however, your email will always make it to their inbox. Then it's up to you to produce engaging content and attention-grabbing subject lines so that recipients keep opening your messages.
Need help with email and social media marketing? Check out our article on digital marketing basics.
Tips for how to build an email list
Now that you understand why email marketing is so important for creating an omnichannel eCommerce experience, here's a few tips for how to build an email list both online and offline.
How to grow your email list online
At checkout

: Collect customers' email addresses when they place an online order. Not only will this enable you to send them order confirmation and shipping updates via email, but you can also – with consent – send customers marketing messages.

Email list sign up

: Place a box or form on your website that asks customers to sign up for your email list. This way, even if someone is just browsing and doesn't buy anything yet, you can stay top of mind by sending emails.

Provide an incentive

: Sometimes it takes more than just asking to get people to sign up for an email list. If your list needs a boost, incentivize online shoppers to sign up for your newsletter by offering them a coupon code in exchange for their email address. Many retailers offer 10% or 15% off the first purchase upon email list sign up. Just make sure to send customers a unique code so it can't be shared or reused.

Host a giveaway

: Host a giveaway or contest and ask customers to give you their email addresses in order to enter. You could give away a gift card, a best-selling item, or a limited edition item.

Create a quiz

: Create a quiz to help shoppers find the best products for their needs. Depending on what you sell, you could, for example, have a style quiz, fit quiz, or signature fragrance quiz. At the end of the quiz, ask customers for their email addresses in exchange for the results. By waiting until customers have invested time into the quiz before asking for an email, you'll reduce your chances of them abandoning the quiz because they don't want to give out their email address.
How to grow your email list offline
Email receipts

: Offer digital receipts as an alternative to paper receipts to help reduce clutter, run a more sustainable business, and build your email list. Look for a

retail POS system

that supports digital receipts. To increase how many emails you collect, you could eliminate paper receipts altogether and only offer digital ones.

Have an event

: Host events at your store, such as a grand opening party or a happy hour, and collect email addresses in exchange for admission.

Host a contest

: Just like you can build an email list by hosting an online giveaway, you can also host a giveaway in your store(s). Hang signage promoting the giveaway throughout your shop. Let customers enter in exchange for their contact information.

Email list sign up

: You can also ask in-store shoppers to opt in to your newsletter. Create a paper newsletter sign-up list or set up a digital kiosk for sign ups.
Things to watch out while email-list building
When building your email list, it's important to adhere to regulations and avoid buying lists.
Regulations around email marketing
Most countries have anti-spam laws in place to protect consumers. Avoid legal action and fees by adhering to your local email marketing regulations.
In the United States, the CAN-SPAM Act regulates commercial emails. To summarize, the act makes it legal to put misleading information in a subject line, requires senders to provide a physical mailing address and an unsubscribe option, and makes it obligatory for senders to disclose ads. Each violation can lead to a penalty of up to $46,517, so you don't want to mess around.
CASL laws govern commercial emails in Canada and primarily target emails sent without consent. Make sure to always have someone's consent before adding them to your email list.
Buying email lists
Buying email lists is a bad idea for several reasons. First, the people on those lists haven't consented to receiving emails from you, so you could be penalized and annoy those recipients for reaching out of the blue.
Additionally, purchased lists are often filled with fake or defunct email addresses. It's better to have an email list of 100 engaged subscribers than a list of 1,000 "people" who don't open your emails. If your emails have a low open rate or too many bounce back, this could affect your sender score and signal to email providers that your messages are spam. In turn, your emails may go directly to subscribers' spam folders.
Customer relationship tips for email marketing
When you've worked hard to build your email list using legitimate techniques, you need to treat your subscribers right so they continue wanting to hear from you. Here are a few ways to respect your subscribers and keep them opening your emails:
Get consent

: Make sure you have the consent of everyone on your email list to send them messages. Whether you collect email addresses online or in-store, customers should know what they're signing up for. Make sure to place your email policy front and center. For example, when collecting emails for digital receipts, instead of letting customers know that they're also signing up for your newsletter in fine print, make the disclaimer obvious.

Don't spam

: Don't send emails too often. What's the sweet spot? According to Campaign Monitor, you shouldn't send more than

two emails per week

.

Make it easy to unsubscribe

: While hopefully you'll share engaging content so customers will want to stay subscribed, you're legally obligated to give customers a way to opt out of hearing from you in every email. Make it easy for them to do so; don't obscure the unsubscribe button.

Ask for feedback

: Ask subscribers, and those who want to unsubscribe, for feedback on your newsletters. Ask simple questions about what email frequency they're comfortable with and what kinds of news they want to hear.

Don't mislead

: False advertising is not only annoying, it's also illegal. Don't make false claims in subject lines or in the body of your emails.
Wrapping up: How to build an email list
Email marketing never goes out of style. Even as other marketing channels arise, email remains one of the most effective ways to reach customers, nurture relationships, and drive online and in-person sales. As shopping becomes more omnichannel, this connection between the physical and digital shopping experience is more important now than ever.
Lightspeed POS has all of the eCommerce and retail tools you need to build an omnichannel shopping experience. Watch a demo today to see them in action.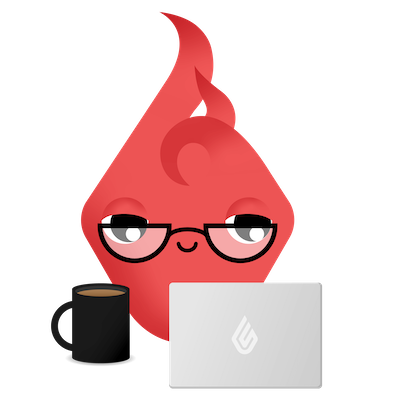 News you care about. Tips you can use.
Everything your business needs to grow, delivered straight to your inbox.