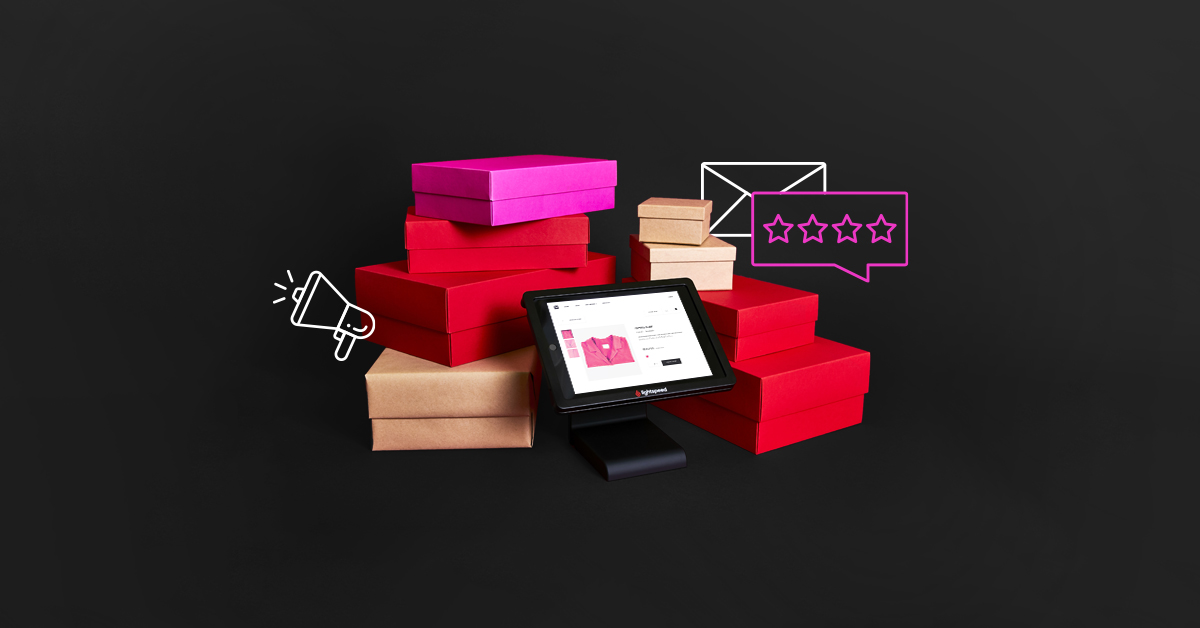 It's never too early to start dreaming up holiday marketing ideas, especially since nearly 44% of shoppers have already started holiday shopping.
From loyal regulars to seasonal shoppers to new customers, you want to delight everyone enough to make the sale over and over again. So we've rounded up 25 ideas you could use to spice up your holiday marketing.
In this blog, you'll find ideas for:
50 Easy Holiday Marketing Ideas for Retailers
Your whole year has been leading up to this moment. Are you ready? Get 25 more holiday marketing ideas and really stand out.
5 holiday marketing ideas for your seasonal promotions
Holiday shoppers usually have big lists—and that means they're looking for deals. Here are ways you can reward them for shopping with you, which builds customer loyalty.
1. Offer holiday discounts
They're tried and true, but they work.
The trick is finding the sweet spot. Discounting your whole store is simple, but you might end up losing more than you gain if you give too much away. Instead, discount your superstars and promote add-on products that aren't discounted to accompany them.
Tip: If you want to add a bit of fear of missing out power to your discounts, use Lightspeed to set recurring promotions to happen on different days of the week. If they got a buy-one-get-one promotion on Monday, and could earn extra Loyalty dollars Friday, they'll have reason to come back.
2. Leverage the power of a flash sale
Consider flash sales as an alternative to a full-season discount, or as an added incentive to help customers buy local in store or online.
Set up a limited time discount in your Lightspeed back end, and change the products on sale daily. Promote your daily deals ahead of time, and consider themes to make coming back more than once an attractive prospect. For example, you could discount camping gear for one day, and kitchen gadgets another.
For maximum reach, don't just throw up a post online—reach the right customer segments with Lightspeed Advanced Marketing's email marketing features.
3. Start a referral program
Word-of-mouth marketing is one of the most effective forms of marketing out there. With a little work, Lightspeed can help you take advantage of it with a referral program around the holidays.
Lightspeed Advanced Marketing makes referrals easy. Your loyalty program members will get a link they can post on social media, and will be automatically rewarded when their friends make a purchase using that URL.
Savings for your shoppers, new customers for your store and extra promotion around the holidays for your business. That's a win-win.
4. Give exclusive discounts to gift card users in January
From January onwards, recipients of your gift cards will be coming in to spend them. Remember, nearly 60% of gift card users spend over the value of their gift card—capitalize on that fact by giving gift card users exclusive discounts.
Promote the fact that gift card users will receive exclusive discounts during the holiday period, and you've got a two-for-one way to boost sales.
5. Offer secret discounts
Make getting a discount even more exciting by adding a sense of gamification to it.
Have your employees pull festive discount codes out of a Santa hat at check-out. Make most of them rather low—an extra 5% off, for example—with one big discount as a chaser. Let customers know that there is a big discount in the hat for one lucky person, and allow shoppers to have one code pulled for them a day.
5 holiday marketing ideas for sales
Don't stop at setting your discounts—make it interesting (and easy) to shop at your store. When holiday shoppers walk in, they should know they're getting a great deal on the right products with the best service.
6. Make stocking stuffer bundles with your top products
A whopping 84% of shoppers make impulse purchases; what are you doing to encourage them in your store?
To capture shoppers' imaginations and increase your chances of making a sale, bundle related products together and promote them as convenient stocking stuffers in visible areas around your store.
Keep the stocking stuffer bundles under a set price—say $20—so they're affordable impulse buys, which will increase their effectiveness.
7. Create gift guides for easy shopping
If you don't want to rearrange your store—or even if you do!—you can create suggested shopping gift lists. Craft an informative, easy-to-use checklist of top gift ideas for different groups, and indicate exactly where they are in your store. Include related stocking stuffer ideas for upselling.
You should distribute your list in multiple different ways:
If you have an

ecommerce store

, create a gifts page

Craft an email campaign and mail it out to the right segments (such as engaged, loyal customers)

Post your guide on social media in a shareable format, such as a post on Instagram with multiple images

Depending on your customer base, consider a direct mail campaign, to capture customers who may not be connected with you digitally
8. Extend your hours during the holiday period
The holidays are a busy time. To help make your store a no-brainer stop and spread out the crowds, consider extending your hours on peak shopping days. If you're not sure what the best days for extended hours will be, run some sales reports by hour in your Lightspeed point of sale. Check to see which days in the last two weeks have had more sales in the evening—those are the days you should consider extending your hours.
Extended hours mean you can welcome a lower concentration of people in the store at any one time, making shopping safer and easier for your employees and customers.
9. Create bundled gift bags to sell
Increase impulse buys at check-out with easy bundled gifts on display. Entice them by tailoring the different gifts to different groups and labeling them: stocking stuffers for the foodie, gifts for pet lovers and the like.
For maximum impact, bundle one or two top-selling products with stock that's out of season or slow-moving. The top products will entice shoppers, and you'll move inventory that otherwise isn't selling.
Tip: To find these products, open up Lightspeed and run an inventory performance report. By sorting the results by items sold, you can see what's making the biggest splash with your customers.
10. Sell more by cutting down on the line
A long wait at check-out can turn for-sure buyers into lost revenue fast. And we mean fast: globally, the longest a customer is willing to wait for any kind of service averages at around 14 minutes. You have under 15 minutes to make them happy, which can be hard during peak rush hours. And a long line up means it's harder for customers to respect social distancing rules.
A mobile POS like Lightspeed untethers your till from the front counter. During peak busy periods, arm your associates with tablets and let them check-out shoppers around the store or while they're waiting in line.
5 holiday marketing ideas to inspire your customer experience
Holiday sales aren't just about the deals. They're also about connection. Here are some ways you can reach out and connect with shoppers.
11. Plan your holiday content calendar
Instead of setting one holiday email and letting it go, craft multiple emails and send them at strategic times. Your early-bird, holiday period and last-minute crunch messaging should emphasize different things. Crunch shoppers will respond best to messages about extended hours and same-day shipping, for example.
Lightspeed Advanced Marketing makes it easy to craft your email campaigns—take advantage of your saved time to come up with a winning SMS campaign as well.
12. Consider your returns policy
A lenient return policy might lead to more returns, but it also tends to correlate with more purchases, as well.
A robust return or exchange program could be the difference between capturing a customer and losing them, especially if you sell online. Be careful about being too generous in your policies, though; it's no good if you're losing money instead of increasing sales.
13. Promote obscure holiday sales
Between Black Friday, the unofficial start of the holiday shopping period, and New Years, there are countless obscure novelty holidays.
If you sell home goods, November 30th is National Mason Jar Day. For fashion retailers, the first Friday in December is Faux Fur Friday. Chocolatiers should take advantage of National Cocoa Day on December 13th. Have fun with it—promote the day on social media and offer sales related to the theme.
14. Create a campaign for your loyalty program shoppers
You can use Lightspeed's promotion tools to create discounts for select customers. Use these tools to craft discounts just for your loyalty program members so they feel like VIPs.
Then, using Lightspeed Advanced Marketing, launch either an SMS or email campaign (or both) depending on the information in your customer profiles. Let them know this is a special offer just for them.
Finally, use the lure of special sales just for program members to sign up new shoppers.
15. Start a seasonal newsletter
Collect emails from your in-store and online customers (here's a quick guide on how) for a seasonal holiday newsletter. The content will vary depending on your store; a hardware store could balance products on sale with holiday DIY guides to entice subscribers to open, for example.
5 holiday marketing ideas for extra-special in-person touches
Give your customers the gift of an exciting, engaging in-person experience this season, be it in the store or at a market. It might just get them to stick around to spend more.
16. Offer a personal shopper service
Holiday shopping is stressful. To entice shoppers who might feel over their head, offer a personal shopper service during the holiday period. If you want, you can tie it to a discount on their cart to make the offer extra exciting.
To make this work, dedicate a sales associate's time during peak shopping days to servicing appointments. Advertise your service online and through a mail campaign, and take appointments.
17. Make your store photo-worthy
Use your window dressing skills to make your store stand out. Include a branded hashtag somewhere in the display.
Visitors who stop for a picture and post online will be advertising for you for free! If you want to encourage hashtag use, offer free goodies for proving they posted with a hashtag.
18. Coordinate with other local businesses for a holiday blitz
It may be true that at least 76 of the world's largest retail companies are based in the United States, but they're vastly outnumbered by the little guys. Reach out to your fellow small and medium-sized businesses to work together for some holiday cheer.
Pull people together with a coordinated holiday blitz. Plan for ongoing sales and promotions together with your neighbors. To really make a splash, hold more than just sales. Combine your efforts with other attention-catching ideas, like holiday workshops, a fundraiser or a video message from Santa.
19. Make an appearance at holiday markets
Many limited-time markets are set up during the festive period. Research your local holiday markets to see what your options are.
All you need is a Wi-Fi connection (or data hotspot) and you'll be able to bring your Lightspeed POS with you for easy sales and inventory management.
20. Promote a tiered giveaway with purchases
Encourage them to shop with you for their gifts with a tiered giveaway. Get as creative as you want with the tiers—you could give them a branded gift at each tier, alternate discounts and gifts, enter them into a raffle at each tier or whatever else comes to mind.
To get shoppers interested, make the first tier easy to reach; consider a $10 mug for spending $50 in your store. From there, tiers can increase exponentially for as high as you expect people to spend. A purchase of $100 could net them a 20% off discount, while a $500 purchase could come with an extra $50 gift card.
5 holiday marketing ideas for ecommerce
Don't forget ecommerce this year—and if you don't have an ecommerce shop yet, don't worry. There's still time to set one up, and ways you can promote your business online regardless.
21. Promote your online store
As part of the unofficial start to the holiday shopping season, Cyber Monday—and the extended Cyber Week—has been exploding in growth over the past years. A record $62 billion was spent during Cyber Week in the US in 2021.
Serve the growing group of Cyber Monday shoppers by giving your online store proper attention. If you have an online storefront already, give it a festive makeover and consider special categories for different kinds of gifts.
If you don't have an online presence yet, take the opportunity to launch one now. Lightspeed's retail POS makes launching eCom simple. Use the site builder to get going quickly with no need for advanced coding or website building knowledge.
To help compete with other online retailers, consider offering free shipping during the holiday period. Promote your site on social media with organic and boosted posts that show off what you're offering.
22. Capture local online shoppers
Let local online shoppers know they can get what they're looking for nearby with Pointy, a part of Google. When shoppers in relevant geographical locations look for products you carry, you'll show up on Google.
Don't have an online store?
23. Promote your best products online with targeted campaigns
Run a category report to find your top selling products. Leverage their popularity and craft simple retargeting ads. Target demographics that are likely to be interested in each product and set the ads to run with a budget that works for your business.
If you decide to run ads for an extended amount of time, be sure you're regularly checking your category reports. What's selling best might change, especially if you're stocking seasonal inventory.
24. Boost holiday themed posts on social media
Take advantage of the power of online window shopping with themed posts you can boost for further reach. To maximize engagement, don't just boost ads; come up with interesting themes and holiday tips.
A 12 days of gifts campaign could, for example, recommend a different pair of matching gifts and stocking stuffers each day. On Instagram, you could boost stories with links to your blog, where you post holiday guides and gift tips.
25. Use Stories on social media for promotion
This idea works best when combined with other promotions. Are you holding flash daily sales? Special holiday days? Debuting your branded treats?

Whatever you've decided to delight your visitors with, make sure they know what they should visit you for with daily Stories on social media sites like Facebook and Instagram. Boost the best of them for extra reach! Your marketing efforts will be for naught if no one knows about them, and Stories are simple to make and post with a little social media know-how.
Power your holiday sales with the right technology
Holiday marketing is one thing. Making the sale is another. Make sure you're equipped to offer holiday shoppers an exceptional experience from the sales floor to checkout.
Lightspeed has tools for comprehensive inventory management, data reporting, customer loyalty and ecommerce—all parts of a winning holiday strategy. Why not watch a demo and see what we could do for you?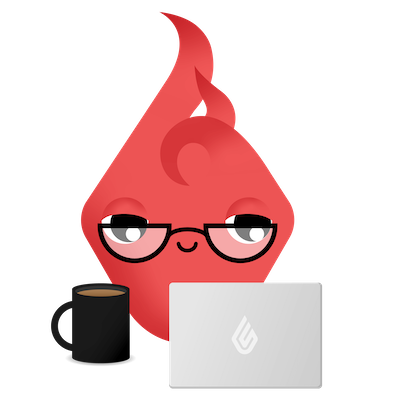 News you care about. Tips you can use.
Everything your business needs to grow, delivered straight to your inbox.