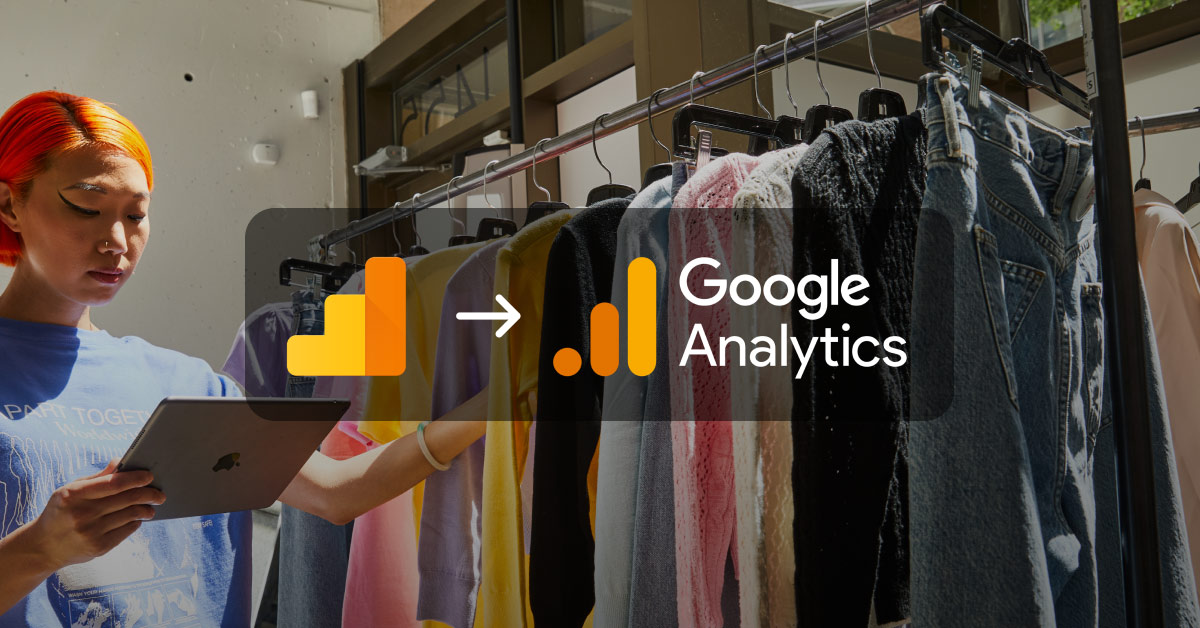 Every retailer knows that if you have an ecommerce store, you need Google Analytics. Google Analytics collects data from site visitors and compiles insights that you can use to optimize your SEO, customer journey, ad campaigns and more.
Most recently, Google released Google Analytics 4 (GA4). Backed by artificial intelligence (AI), Google Analytics 4 dives deeper into data than the previous Universal Analytics, while also giving visitors more privacy.
Ga4 isn't just better—it's the future. On July 1, 2023, Universal Analytics (also known as Google Analytics 3) will be sunsetted and stop processing hits. Therefore, it's in the best interest of every retailer to understand Google Analytics 4 sooner rather than later.
Luckily, we're here to help. In this article, we'll go over:
No one does retail like Lightspeed
Put the data you're gathering to good use with a POS built for high performance online and off.
Google Analytics 4 explained for retailers
The first version of Google Analytics launched in 2005 and went on to become the most used traffic analysis tool on the internet—far ahead of any competitor, including the popular Facebook Pixel.
Once you start using Google Analytics, it's easy to see why: the insights it offers allow retailers to track session duration, bounce rate and traffic source (at the very least) on their ecommerce site so even the smallest changes can be measured, monitored and optimized.
The latest version, Google Analytics 4, delivers on the core promise of Google Analytics with deeper tools for more users than ever before. For example, while previously only enterprise users had access to BigQuery, now every retailer using Google Analytics can benefit from BigQuery's machine learning capabilities.
GA4 addresses the current reality of the internet—that retail customers desire more data privacy, but in order to provide them with the best possible experience, retailers need to know how seamless the journey across devices is.
Put simply, GA4 is a deeper Google Analytics. With it, you can:
Follow visitors across devices and profiles as they interact with your site for a more complete picture of the customer journey

Understand traffic as events instead of sessions, which contextualizes the actions visitors take on your site

Offer visitors stronger privacy with cookieless tracking that is General Data Protection Regulation (GDPR)-compliant out of the box

Understand the data you're getting in a more comprehensive way

Benefit from AI-powered forecasting and insights based on your data
Universal Analytics vs Google Analytics 4
Universal Analytics was built for its specific moment in time. Likewise, Google Analytics 4 helps retailers keep up with today's user behavior. As such, Google Analytics 4 functions differently and has redefined or redeveloped many key Google Analytics concepts.
Ultimately, you'll need to switch to GA4. Universal Analytics will stop gathering data mid-2023. Still, it can be useful to know the differences so you know what you're migrating to.
Here are some of the biggest differences.
Universal Analytics vs Google Analytics 4: measurement method
One of the biggest differences between Universal Analytics and Google Analytics 4 is how they measure user interaction. Universal Analytics primarily tracks sessions and pageviews, which means tracking a single user's interactions on one device or profile during a period of time. Conversely, Google Analytics 4 primarily tracks events and parameters, and makes it easier to use events. An event is any action a user takes on a site.
This difference may seem subtle at first, but it's all about the details. With Google Analytics 4, you get more information overall. Some events are tracked automatically, while others can be optionally tracked, and you can even set up custom events. That means that while you can still track pageviews and time on site, you can also track the interactions that matter to your specific site, like how often users click add to cart on a particular product page design.
Universal Analytics vs Google Analytics 4: user privacy
Google Analytics 4 features more data privacy for site users compared to Universal Analytics. In addition to your customers having more control over how their data is gathered, you can only retain user-specific data for a maximum of 14 months with Google Analytics 4. In Universal Analytics, user data could be set to never expire.
Universal Analytics vs Google Analytics 4: cross platform tracking
The cross platform tracking capabilities in Universal Analytics were minimal to nonexistent. Because Google Analytics 4 uses the same methods and definitions for tracking web and app data, you'll have a much richer picture of a single user journey in different contexts.
Universal Analytics vs Google Analytics 4: Google Ads integration
Google Analytics 4 is integrated more deeply with Google Ads than Universal Analytics. By linking your Google Ads account to Google Analytics 4, you can follow users from the first click on your marketing all the way to their final conversion, whatever that means for your business. For retailers, this might mean following customers from the moment they click on your Google Ad to the time they complete a purchase.
Data flows both ways here. The audience data Google Analytics 4 is gathering can be used to enhance your remarketing in Google Ads.
Universal Analytics also linked to Google Ads, but the integration was not as deep as Google Analytics 4 promises to be.
Universal Analytics vs Google Analytics 4: machine learning
BigQuery powers machine learning capabilities for Google Analytics (among other applications). With Universal Analytics, you needed an enterprise Google Analytics 360 account to make use of machine learning—a cost of $150,000 a year.
Google Analytics 4 brings machine learning to the people. Every account can use AI forecasting based on their data and bridge data gaps with AI insights.
Universal Analytics vs Google Analytics 4: user interface (UI)
Finally, Universal Analytics and GA4 look very different, and this is due to the differences in how they track and categorize data. Many reports you may be used to in Universal Analytics will be gone or changed, especially as reports are only shown in Google Analytics 4 once you start tracking events.
If the differences feel intimidating, don't worry. Google has put together training materials, including a demo account, for Google Analytics 4 here.
Why should you use Google Analytics?
For retailers, some of the main benefits of Google Analytics are:
Google Analytics helps you track the success of your website

With GA4's custom events, you can decide what that success looks like

Google Analytics gives you insights on the customer journey across your site

GA4 gives you a holistic view of the customer journey across profiles and devices

Google Analytics enriches your Google Ads campaigns

The integration between GA4 and Google Ads flows both ways, so you can track success and enhance retargeting
But maybe you're not yet convinced. To illustrate further, let's look at some examples of when Google Analytics might benefit your business.
Let's say you recently redesigned your ecommerce site and updated your checkout. How do you track the performance of these changes?
You could use total sales before and after making the changes, but that metric isn't much use on its own. If your sales increase, how do you know where new customers are coming from—is it from your new SEO efforts or your ad campaign? If your sales decrease, how do you know where users are exiting your site, or what device they're more likely to bounce on?
With GA4, you can track results much closer. That means all that effort you put into your site isn't wasted. By seeing what's working and what isn't, when and on what device, you can make further changes thoughtful and impactful.
Or, let's say you want to re-engage customers who aren't otherwise likely to visit you anytime soon. How will you be sure your ad campaign reaches the right people?
Google Analytics 4's predictive audiences can help. Setting the right parameters for a predictive audience based on churn will put Google Analytics 4's machine learning to work for you, enhancing your ad campaign audience.
How to set up GA4
If you're an existing Universal Analytics user, you'll need to migrate. Here's how:
Open Universal Analytics and click Admin.

Under Property, click GA4 Setup Assistant.

Under I want to create a new Google Analytics 4 property, click Get Started.

In the pop-up that appears, click Create and Continue.

Once your properties have been connected, click Go to your GA4 property.

In Google Analytics 4, click Admin.

Under Property, click Data Streams.

As you've migrated from Universal Analytics, you should see your store information. Click > to expand your web stream details.

Copy the Measurement ID you see in your web stream details.

Open your

ecommerce platform

and find the Google Analytics settings. Paste in your Measurement ID.
If you're starting out with a whole new GA4 account, you'll need to make a new GA4 property and add a data stream. You'll then need to add a Google tag to your site. Here's how:
In Google Analytics 4, click Admin.

Under Property, click Create Property.

Enter a name, time zone and currency. Select your industry and business size.

Click create.

Click Web.

Add your web data stream:

Enter the URL of your website and name the stream.

Enable or disable enhanced measurement as desired. You can edit this setting later.

Click create stream.

Click Admin. Under Property, click Data Streams.

Click > to expand your web stream details.

Copy the Measurement ID you see in your web stream details.

Open your ecommerce platform and find the Google Analytics settings. Paste in your Measurement ID.
Don't have an ecommerce platform integrated with Google Analytics 4? We can help you migrate to one that is. Get in touch with us here.
Custom reports for GA4
Ultimately, there is no one size fits all data. That's why Google Analytics includes custom reports.
In Google Analytics 4, you can customize detail reports and overview reports. Detail reports drill down into data on one or two dimensions, while overview reports are dashboards summarizing detail reports.
When customizing a detail report, you can:
Change the date range

Change the dimensions, like demographics, geography or device

Add metrics, such as user, revenue or session

Modify the charts that plot data

Filter the reports

Create a summary card to appear in an overview report
Click here to learn how to create and edit detail reports.
Migrate to Google Analytics 4 by July 1, 2023
Universal Analytics will stop processing data by July 1, 2023, and historical data won't come with you when you migrate. As such, it's in every retailer's best interest to update now so you have the most data in your Google Analytics 4 account as possible.
While there is a learning curve with GA4, the deeper insights and better data privacy are absolutely worth the effort.
Looking to update your ecommerce store along with your analytics? We can help. Lightspeed empowers you to do more online–we'd love to give you a free demo.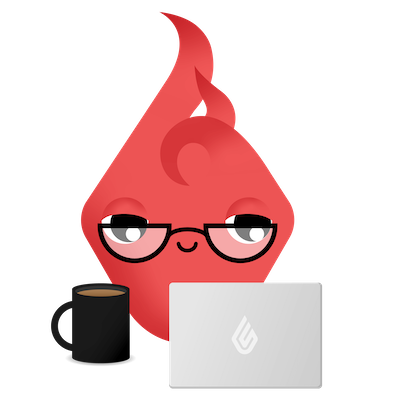 News you care about. Tips you can use.
Everything your business needs to grow, delivered straight to your inbox.