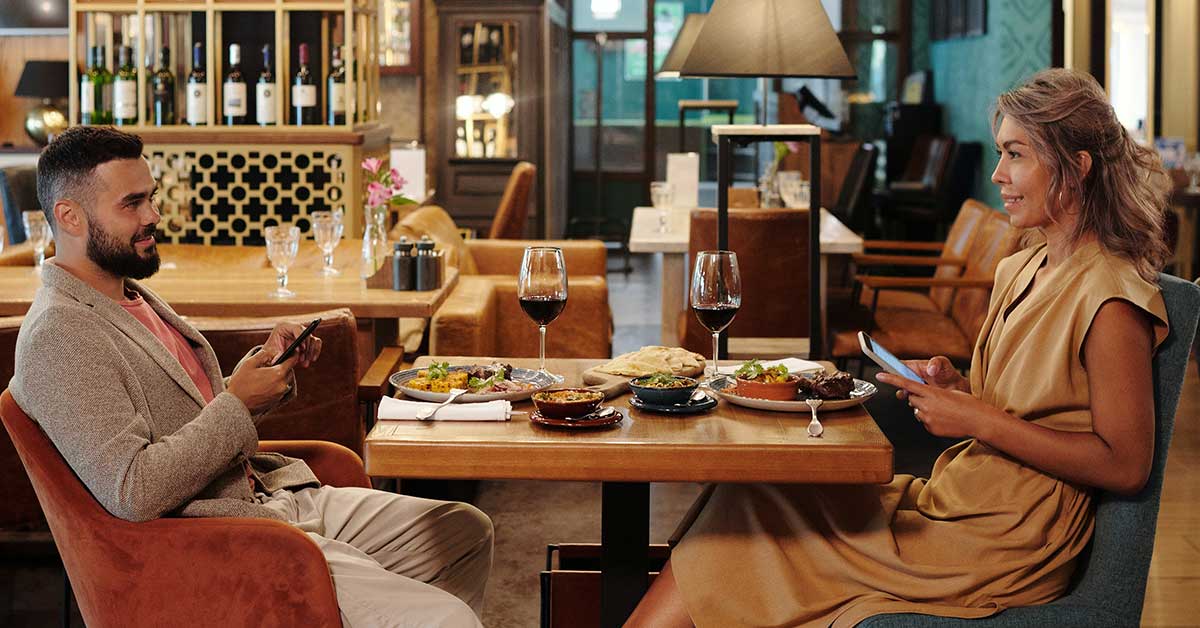 Some chefs pay attention to the latest restaurant industry trends, and some chefs create the trends.
Take one of the latest casual dining trends as an example, fast fine dining. This is not to be confused with fast casual (like Chipotle or Five Guys) who distinguish themselves from fast food by offering high-quality ingredients and less of an assembly line atmosphere.
While the economy has impacted customer spending in higher-end restaurants over the last few years, the love for creative food continued to grow at a rapid pace. This led to the growth and success of fast casual and fast fine restaurants. According to The Washington Post, the market for fast casual restaurants has grown 550% since 1999, and was the only segment of the industry that continued to grow during the recession.
In this article, we deep dive into fast casual and fast fine dining and how restaurants can capitalize on these growing trends.
2021 Global State of the Hospitality Industry Report
Stay ahead of trends with this global survey of over 2,000 restaurant operators and guests showcasing how operations and consumer preferences have shifted.
Getting to know fast casual restaurant dining trends
The term "fast food" elicits very specific expectations: ordering food over the counter, fast delivery time and a low price. While this is exactly what fast food is meant to be, it's not ticking the box for everyone, especially for health-conscious diners.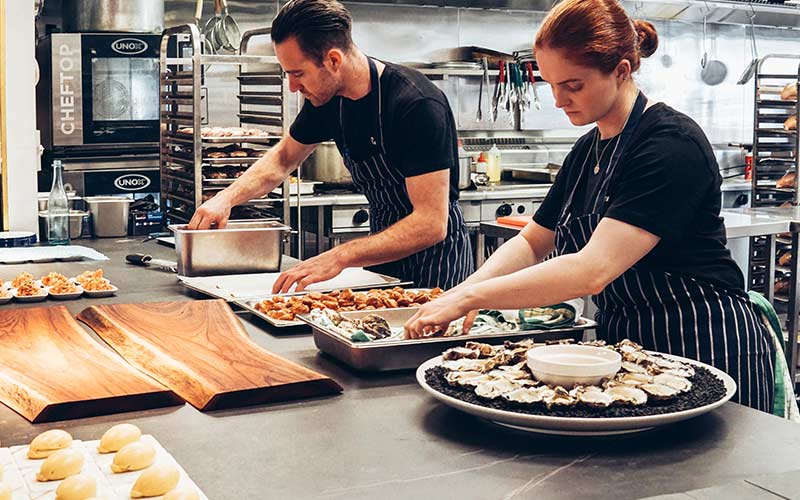 There is a growing demand for healthier fast food where people are willing to wait a little longer for the preparation and fork out a bit more money for a healthier meal.
This is exactly what fast casual restaurants offer.
The ordering experience remains the same, you place orders at the counter, but the wait time is slightly longer—usually no more than an extra five minutes. The biggest difference lies in the quality of the ingredients.
Fast casual eateries like Chipotle and Panera often get their ingredients from trusted farms and co-operatives giving them a unique offering of fast yet healthy food.
What are fast fine restaurants?
Fast fine restaurants fall between fast casual and fine dining. It offers guests the taste of fine dining dishes but at a cheaper price point and with a shorter wait time.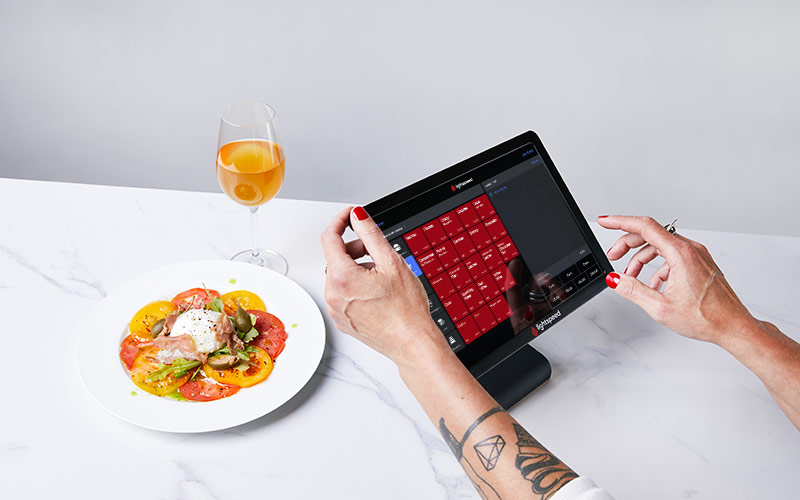 The appeal behind fast fine dining is to do away with extended reservation periods, high price points and a long turnaround time. The chefs in these restaurants typically offer fresh food that can be obtained from local farmers or fishermen.

The local and seasonal produce also means that the menu may change several times a week, providing chefs with an opportunity to experiment with new dishes and giving customers a reason to return to try out new innovations.
Since they are less commonly known, here are two examples of fast fine restaurants to help you get familiarized:

Larkburger
Larkburger is a chain based on Vail, Colorado's Larkspur Restaurant. Owner Thomas Salamunovich says, "I care as much about the ground beef hamburger as I do cooking foie gras or caviar."
Though his burger stores do about one-fifth the business of his fine-dining restaurant, Salamunovich says opening a new quick-serve costs about $450,000, while a fine dining restaurant can cost upward of $4 million. And the simplicity of quick-service concepts makes them easier to operate. Larkburger's kitchens have an inventory of about 150 items; Larkspur has about 14,000," reports QSR Magazine.
Fresh to Order
Fresh to Order in Atlanta, Georgia is another example of a fast fine dining restaurant. Their goal is to provide high-quality food in ten minutes for approximately $10.
When it comes down to it, the main difference between fast casual and fast fine dining is the ingredients and the creativity involved.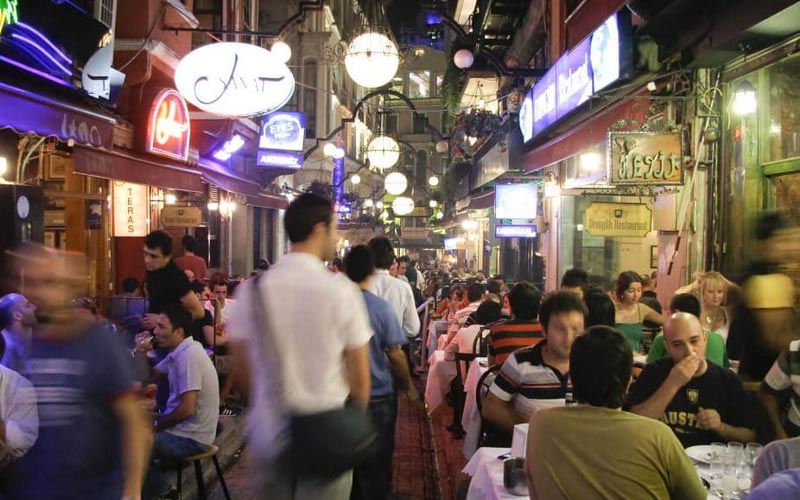 Fast casual vs. fast fine restaurants
Fast casual dining is reshaping the experience of fast food by serving meals that can be eaten quickly and on the go, while still keeping healthy.
Fast fine restaurants, on the other hand, are typically smaller, more independent and intent on using even higher quality ingredients than fast casual restaurants. Like the name implies, it is essentially fine dining but faster—and cheaper.
What's driving the fast casual and fast fine dining trends?
Millennials, who are quickly surpassing baby boomers as the generation with the largest purchasing power, are the major propellers of these two trends.
Inc. shares that "millennials have 2.3% of their meals at a restaurant, which is estimated as roughly one trip every other week. As this habit grows, more grocery stores are now offering prepared meals or improving their existing options. More restaurants and fast casual chains are offering delivery and making their to-go menu options more accessible."
Technological advances like POS systems that seamlessly integrate online ordering into kitchen workflows are also contributing to the efficiency of these trends.
How fast casual restaurant intel can make full-service more efficient
Marco Street grew up in the restaurant industry and his family always had a passion for serving quality fried chicken dishes.
"We really wanted to glorify the diversity that chicken can bring as an entrée meal," Street said. "It all started just as family tasting recipes, going and eating chicken everywhere we could, testing with different cooking methods: fryers, oils, different ways to roast and cook over the fire."
The original plan was to open a fast-casual restaurant in Dallas, but when a special location became available—the same location where Street's father had opened his first restaurant in the 1960s—the family realigned their concept to fit a full-service model.
The full-service Street's Fine Chicken opened in 2016 but it did not take long for their original plan to come to fruition. Shortly after the full-service restaurant opened, the family also launched a fast casual version.
Both the restaurants have the same concept and principles of responsible sourcing and humanely-raised chicken locally in Texas. The day-to-day operations, however, do vary.
To give us an insight into his process, Street shared the logistical differences between his fast casual and full-service restaurants and how they complement each other, making the business more efficient and profitable.
Fast casual restaurant menu
"Menu-wise, it was really important for us going from full-service to fast casual that we were still able to serve the exact same quality of food, and maintain the same standards and the same elegance and everything that we do in the full-service format," Street shared.
That being said, fast casual customers expect a faster pace and lower price points so some changes had to be made. For starters, the full-service restaurant offers non-chicken items and specials, plus a full bar offering craft cocktails.
"The most obvious difference is the full bar," Street says. "In the fast casual setting, it's not as important, it's not as big a part of your business because you don't have as much opportunity for repeat drinks; it's a faster-paced environment. Alcohol is just less of a component for counter service."
Value of fast casual
While menu items themselves are similar, some dishes have been reconfigured from full-service to fast casual to provide more value and flexibility to customers.
"Obviously, there's a price point battle you have when you're trying to take a full-service version of your concept and turn it into a counter-service. There's only so much people are going to be willing to pay and justify without having the experience you can get with full-service," Street says. "For instance, some of our items, we don't sell as meals; we sell à la carte so that the customer has more power in deciding how they're going to spend their money."
Some portions, like the salads, are scaled back to lower price points in the fast casual restaurant. This also helps to reduce the production time in the kitchen. The fried chicken, for example, is offered in meals at the full-service restaurant; and by-the-piece for fast casual.
"If they want to go just like they have it at the other store, they wind up paying more than you would at a normal counter-service restaurant, but it's also very easy for the customer to come in and get exactly what they want for a price that they can afford," Street says. "If you want to break the bank, you can break the bank, but it's very easy to get very good value for the food that you're getting."
Interior design
While many dishes remain similar in both venues, they're presented differently to customers. The fast casual restaurant utilizes digital signage and digital menus to help each guest make informed decisions about what they're ordering.
"In full-service, you have a server to walk you through every piece of the menu and they put the image in your mind's eye through conversation there in that format," Street says. "In fast-casual, there's more pressure on the customer, especially in a high-volume store when there's a line of people out the door. People want to order and get their food and move on, so photography is really big. It's something that's very important for our menu. … Digital signage is huge for fast casual dining and it's been very important in driving our business."
Staffing
The hiring process for back-of-house employees ends up being similar for both restaurants, Street says, but the front-of-house hires are a different story. The fast-casual restaurant requires cashiers, food expediters, food runners and employees manning the to-go orders; while the full-service restaurant needs servers, hosts and bartenders.
"It's a completely different animal in terms of managing a shift and managing that staff," he says. "In the fast casual, it's a much younger crew in the front. It's a much faster pace, so it requires a different set of skills. It's more about efficiency, and 100 percent of the restaurant is on display. We have an open kitchen and the counter sits in front of it, so they have to be professional at all times. They need to be very, very efficient because we serve twice as many people in the same hour than we do in the full-service."
Street says it has been less expensive to operate fast casual staffing.
"We can do more business with fewer people and still give people the Street's Fine Chicken experience. It's really made us see what we're made of, to have to work twice as hard, twice as fast for less money per customer," he says. "It really puts the stress test on every aspect of the operation, so there's been a lot of things that we've learned through opening the fast casual that we've now been able to take over to full-service and improve efficiency over there. … We have now come full circle and turned around, helping the full-service version be even better."
What do celebrity chefs have to say about fast casual?
When quality fast casual dining first took hold, experts debated its longevity, but diners always have the final say. Through their purchases, social media postings and the choices they continue to make, they have decided that fast casual is here to stay.
The uptick in socially conscious cuisine also lends itself to this audience, who deeply care whether that burrito is stuffed with free-range or confined chicken. But the popularity of fast casual is deeply-seated in time, or the lack thereof.

Chefs and restaurateurs who can source fine ingredients and concoct something delicious in a jiffy are the ones who remain busy.
Celebrity chef and restaurateur at Prova Pizzabar, Donatella Arpaia is known for her expert palate judging dishes on TV's Iron Chef America and The Next Iron Chef. She could have opened any restaurant, anywhere.
She decided to open Prova Pizzabar in Grand Central Station, serving gourmet pizza. Although she designed her next-generation, traditional Neapolitan pizza using the highest water content, a long proofing process and authentic Italian ingredients, her pizzas are readily available for quick service.
In addition to delicious pizzas, Arpaia also wanted to offer diners a gorgeous space they could dine in. So they have the option of either grabbing a quick, and delicious, meal or they can choose to wine and dine leisurely over a gourmet pizza and cocktails.
Arpaia explains why so many upscale dining chefs are including fast casual restaurants in plans for expansion.
"I felt there was a need for high-quality artisanal pizza in a fast-paced environment and I was ready to embark on a new challenge," says Arpaia, who is excited to open multiple locations across the country.
"My team and I created a unique and exceptional product and it's been a huge hit from day one, exceeding expectations because it is light and highly digestible, but—most importantly—delicious."
"These customers are more demanding and have come to expect higher quality food in fast casual environments, so this trend is going to continue and grow," says Arpaia, who sees owning an upscale quick-service spot as making her more accessible and approachable—she loves to meet her fans in person over their mutual love of pizza. "Consistency, quality and commitment to your brand and to customer service holds true for fine dining and for fast casual dining."
"Millennials love fast casual and they are a growing group within the hospitality world," says Michael Schulson, CEO and founder of restaurant group Schulson Collective, who also recognizes how shorter lunch breaks are driving people to fast casual.

"People are also eating out more than ever so they need more options, especially during the day when fewer people have extended time to dine out for lunch."
The proof is in the sushi
Diners are embracing DK Sushi, Schulson's new fast casual restaurant inspired by his sushi bar and izakaya, Double Knot.
For the quick-service concept, chef Kevin Yanaga crafts à la carte items and signature sushi sets that customers can select from touch-screen kiosks. The result is an upscale sushi meal without the long wait or formal surroundings.
"The guests love DK Sushi because it's a way for guests to experience my restaurant Double Knot, but on a smaller scale," he says. "We use the same high-quality fish but it is just less formal at DK Sushi."
So why do so many great chefs with fine-dining skills and experience invest in fast-casual models?
"Fast casual allows us to build something more substantial, as you can open many restaurants with the same brand, while a free-standing restaurant can only have one, maybe two, locations in each city," says Schulson.

He also acknowledges that its longevity is dependent on making each venue a great experience for diners. "A fast-casual concept can have multiple locations within a city, but in the end, it is still the same, as a restaurant and its design, food, value, service and hospitality are important."
Looking to expand your restaurant and offering to fast casual or fast fine dining? Talk to one of our experts today to find out how Lightspeed can help.
News you care about. Tips you can use.
Everything your business needs to grow, delivered straight to your inbox.