Service animals date back more than 100 years when the first school for service dogs opened following World War I as German Shepherds trained to run messages and act as guides were repurposed to serve veterans.
But as a restaurant owner, you still may be confused as to how to best serve these animals in your restaurant, especially since today, service animals are not limited to being dogs alone. Rather, the U.S. Department of Justice and the Americans with Disabilities Act defines a service animal as "as a dog that has been individually trained to provide assistance to an individual with a disability."
As a restaurant owner, here are some key points to note when it comes to accommodating service animals in your establishment.
Get your 2021 Global State of the Hospitality Industry Report
Set yourself up for success in the new year with the trends and insights found in our global report. Source from restaurant operators like you.
Laws for service dogs in a restaurant
Federal law and ADA guidelines
Under the Americans with Disabilities Act, service animals are expressly distinguished from pets by the function they serve. You may instantly think of the seeing eye dog guiding a handler through traffic, but service animals assist with a wide variety of activities of daily living, such as retrieving medications or alerting the hearing impaired to emergencies when they arise. The ADA recognizes all breeds of dogs and even exempts handlers from municipal breed restrictions.
State laws and rules governing service dogs
While the ADA, a federal mandate, trumps any state regulation, it's important to know of state-specific rules before opening your doors since each state has different rules regarding service animals and how they may be employed. In Rhode Island, dogs and sometimes miniature horses qualify as service animals. Texas takes a strict approach, threatening a misdemeanor for any animal functioning as a service animal that is not clearly marked and trained.
Know the difference between service dogs and emotional support animals
Recently, some have taken umbrage with emotional support animals, defined by the government as an untrained companion of any species that provides solace to someone with a disability, such as anxiety or depression. Service animals must be trained in the performance of a task, and while many benefit from a reduction of anxiety provided by emotional support animals, that reduction doesn't fall under the ADA's guidelines as a task.
Further, the ADA does allow for service animals, also known as psychiatric dogs since that is the only species covered, to assist with individuals with panic attacks and post-traumatic stress, but their function is not to provide comfort as much as it is to recognize the signs and symptoms of a panic attack ahead of time, or to assist in the navigation and avoidance of triggers.
Some states may also allow for mixed support of emotional support animals. California, for example, extends protection to workplaces and housing, but draws the line at public spaces. It's worth checking your state's official offices of health and human services, disabilities or public health to find out which types of service animals are allowed in restaurants in your state.
What restaurant staff should know about service dogs
Running an accessible establishment is more than making your place dog-friendly. Make sure you follow the ADA's guidelines to promote an inclusive atmosphere. Keep a list of the following FAQs in a place that's highly visible to your FOH, like above the restaurant POS.
Is a service dog allowed in a restaurant?
Because of the Americans with Disabilities Act, any certified service dog should be allowed to be in a restaurant to accommodate the person who owns it. There are several different guidelines, however, as to how the restaurant staff should interact with the animal and make sure the customer and service dog are comfortable.
Who is responsible for the service dog?
The care and liability of the animal is the sole responsibility of the handler themselves and restaurants have no obligation to the respective animal. If the service animal barks, growls or poses a direct threat to your customers or staff you may ask for the service animal to be removed. However, this cannot be based on prior experience or your own personal assumptions of animal behavior. That being said, service animals are trained to remain calm in crowds and focus on their trained tasks.
Can I ask about the service dog
When a service animal comes into your establishment, it's acceptable to inquire whether the animal is indeed a necessary service animal if it is not plainly marked. Similarly, you can ask what specific function the service animal performs. That's it. Your staff cannot judge whether or not the animal is necessary, nor can they ask the customer to furnish documentation, perform the task or inquire about the customer's disability. Certification paperwork is not required and there's a cottage industry of websites, which charge money for unneeded paper certifications.
Where can a service dog walk in a restaurant?
Service animals are there to provide additional accessibility. This means they must be allowed to move through any public space your customers usually have access to, including salad bars, buffets and food service lines.
Can I pet a service dog?
Your staff should not pat or engage with the animal unless given the express permission from the customer themselves. This is especially true of working dogs that are particularly cute and petable.
Can a service dog eat in a restaurant?
Your establishment is under no obligation to feed or water the service animal during their visit. However, if you have the means and the desire to offer a bowl of water, first check with the handler to ensure this gesture would be welcome.]
Restaurant laws for service dogs in all 50 states
Alabama

: Under Alabama law, a service animal is any dog that is individually trained to perform tasks or do work for the benefit of a person with a disability (

source

).

Alaska

: The ADA and Alaska law both prohibit public accommodations from charging a special admission fee or requiring you to pay any other extra cost to have your service animal with you. However, you may have to pay for any damage your animal causes (source).

Arizona

: In Arizona, only dogs and horses can be service animals and are not considered pets (

source

).

Arkansas

: In Arkansas, individuals who have service animals that help them with psychiatric or mental disabilities are not protected under the law (

source

).

California

: California allows people with disabilities to bring trained service dogs and psychiatric service dogs but not emotional support animals to all public spaces (

source

).

Colorado

: In Colorado, business owners are allowed to ask two questions regarding service animals, (1) "Is the dog required because of your disability?" and (2) "What task does it perform?" (

source

).

Connecticut

: In Connecticut, the law requires public accommodations to admit guide dogs and service dogs, but they must be wearing a harness or an orange collar and leash. (

source

).

Delaware

: Delaware state law does not cover service animals that help individuals with mental disabilities, such as psychiatric service animals (

source

).

Florida

: In Florida, service dogs and miniature horses are the only animals covered by law to access public accommodations, but with housing this limit does not apply (

source

).

Georgia

: In Georgia, people with a physical disability are allowed to bring a service dog into public accommodations, implying that psychiatric service dogs are not always covered by Georgia state law (

source

).

Hawaii

: In Hawaii, a service dog must be permitted to accompany the individual to all areas of your facility where the public is normally able to go unless health and safety may be compromised in those areas. Individuals with service dogs can not be segregated from other people (

source

).

Idaho

: Idaho laws are more restrictive than ADA laws as they only cover animals that assist with physical disabilities and not those that assist with mental disabilities. Public places must follow both ADA and Idaho laws, though (

source

).

Illinois

: Under Illinois law, business owners must accommodate service animals, but they do not have to for emotional support animals (

source

).

Indiana

: Under Indiana law, a service animal is trained as a guide, hearing, assistance, psychiatric assistance, mobility, seizure alert or an autism service animal. Emotional support animals are not covered (

source

).

Iowa

: In Iowa, individuals with fake service dogs can face criminal charges (

source

).

Kansas

: Kansas state laws apply to dogs that are classified as "assistance dogs", i.e. guide dogs, hearing assistance dogs and service dogs (

source

).

Kentucky

: Kentucky state law requires that all public accommodations allow people with disabilities who are accompanied by assistance dogs, but does not further define "assistance dogs" (

source

).

Louisiana

: Louisiana defines public accommodations as streets, sidewalks, highways and walkways, public buildings and facilities, all public transportation and common carriers, schools, hotels, restaurants, theaters, places of public amusement, accommodation, or resort and any other place which the general public is invited (

source

).

Maine

: A service animal in Maine is defined as a "dog that is individually trained to do work or tasks to benefit someone with a disability, including an intellectual, mental, psychiatric, sensory or physical disability" (

source

).

Maryland

: Maryland's service animal laws apply to guide dogs, signal dogs and other animals that are trained to perform tasks for individuals with disabilities (

source

).

Massachusetts

: In Massachusetts, the law defines service animals as specifically just dogs (

source

).

Michigan

: Although mandatory registration of service animals is not allowed under ADA, Michigan has a volunteer registration program where owners can get a state issued identification card and patch (

source

).

Minnesota

: In Minnesota, service animals are defined as dogs but the state also accepts miniature horses as service animals due to ADA guidelines (

source

).

Mississippi

: Mississippi's Support Animal Act defines a service animal as a dog or other animal that is specifically trained as a guide, leader, listener or to provide any other assistance necessary to assist a blind, hearing-impaired or mobility-impaired person in day-to-day activities (

source

).

Missouri

: Under Missouri, law people are allowed to bring service dogs into public places, but also due to ADA they have to accommodate other service animals (

source

).

Montana

: Montana law does not limit service animals to being just dogs but any animal that performs a task or service to someone with a disability or is in training to do so (

source

).

Nebraska

: Nebraska law only covers animals that assist with physical disabilities and not those that assist with mental disabilities (

source

).

Nevada

: Nevada law defines service animals as dogs or miniature horses that have been trained to do work or perform a task that benefits a person with a disability (source).

New Hampshire

: New Hampshire defines a service animal as a dog but the business owner has to accommodate for other service animals such as miniature horses under ADA (

source

).

New Jersey

: New Jersey law requires public accommodations to allow people with disabilities to be accompanied by a service dog or guide dog (

source

).

New Mexico

: Under New Mexico law public accommodations must allow you to be accompanied by your "qualified service animal" (

source

).

New York

: New York qualifies a service animal as guide dogs, service dogs and hearing dogs (source).

North Carolina

: North Carolina does not define service animals in their law (

source

).

North Dakota

: North Dakota's service animal laws are very broad to include any kinds of trained animals (

source

).

Ohio

: Ohio has two separate laws on service animals and public accommodations and both describe which animals qualify for protection differently (

source

).

Oklahoma

: In Oklahoma, a service animal is a dog that has been individually trained. A service animal is allowed to enter all public accommodations (

source

).

Oregon

: In Oregon, the term "assistance animals" is used instead of service animals (

source

).

Pennsylvania

: In Pennsylvania, there is a criminal statute that protects people with disabilities from discrimination in public accommodations for using a guide or support animal (

source

).

Rhode Island

: Under RI law, you can be accompanied by your personal assistance animal, which is a dog, that has been trained as a guide, hearing or service dog (source).

South Carolina

: South Carolina's law does not define the term "assistance dogs," but it gives people the right to bring them to public accommodations (

source

).

South Dakota

: South Dakota's law does not define what kind of animal qualifies, but says that anyone who is physically disabled be allowed to bring their animal into public accommodations (source).

Tennessee

: Tennessee law does not use the term service animals but it uses the term "guide dogs" (

source

).

Texas

: has a specific list of disabilities that qualify for a service animal including, but not limited to, deafness, visual impairment, etc.

Utah

: Under Utah law a service animal is considered a dog that has been trained and performs a task for its owner (

source

).

Vermont

: In Vermont, the law does not define service animals (source).

Virginia

: Virginia disability law requires public places to allow guide dogs, hearing dogs and service dogs (

source

).

Washington

: Washington law gives a very broad definition of public accommodation allowing service animals to go almost anywhere within the state (

source

).

West Virginia

: West Virginia's White Cane Law defines a service animal as a guide dog, signal dog, or other animal individually trained to perform work or tasks for someone with a physical or mental disability (

source

).

Wisconsin

: In Wisconsin, private, nonprofit clubs that serve only members and their invited guests or the club's own guests are not covered by state service animal law (

source

).

Wyoming

: Wyoming uses the same law as ADA (

source

).
The bottom line is while a service animal is out in public with its handler, it is on the clock. It's a mistake to assume they're more of a pet than a legitimate medical necessity. Instead, stay up to date on the latest regulations related to service animals and ensure your restaurant is equipped to make the necessary accommodations.
For more about how Lightspeed Restaurant can help you run your hospitality business, talk to one of our experts.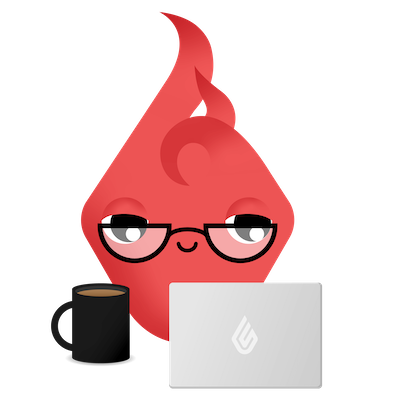 News you care about. Tips you can use.
Everything your business needs to grow, delivered straight to your inbox.