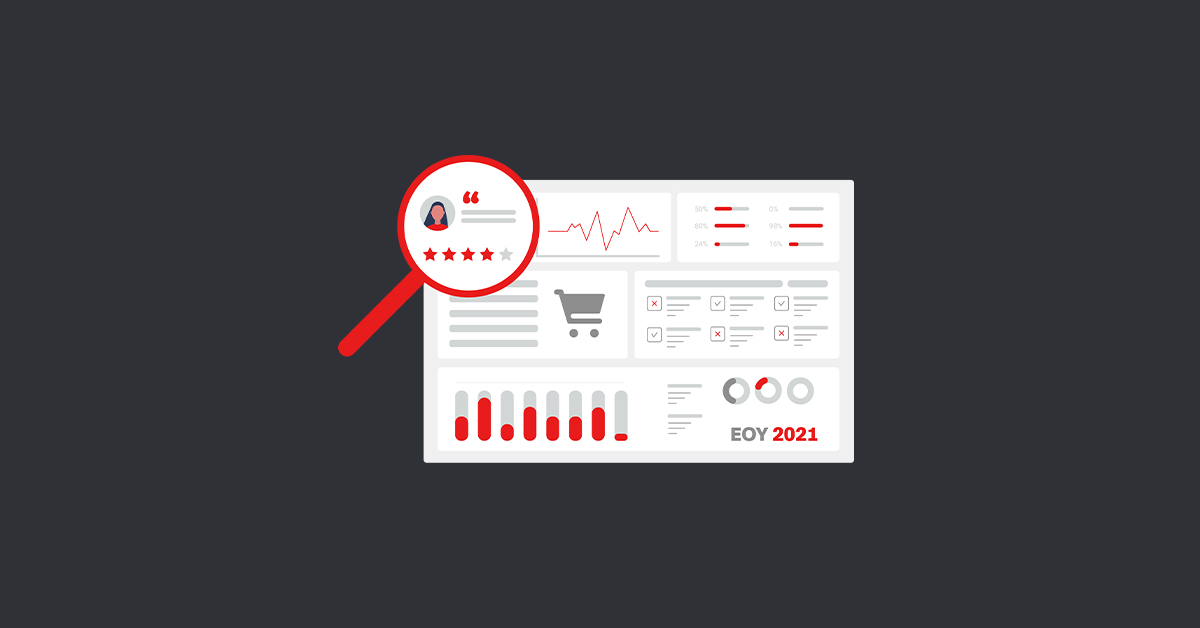 The end of the year can be a blur, no matter what line of business you're in.
For some retailers, it's the busiest time of the year, where demand can challenge the resources and capacity of the business.
For other business owners, it's an annual dip, where business inquiries drop off and staff and customers turn their attention to holidays and the new year.
Either way, the year-end is a good point to take stock of your business and make some plans for the 12 months ahead. In this article, we'll give you some ideas to help you do just that.
We'll cover:
Let's take a look at what business owners like you have to say about end-of-year reviews, and how they go about them.
Run a smarter retail business
Use our inventory template to streamline operations, save money and get more organized this year.
Why should business owners stop and reflect?
Life has been hectic lately. These days, it can be easy to get distracted and forget to slow down. The end of the year signals that it really is time to pause and check in.
"We talk about our accomplishments and what transpired at our end-of-year review in December," said Andrei Kurtuy, co-founder and CCO of Novorésumé, an online résumé builder. "We also go over what worked and didn't work. It enables us to determine our strengths and limitations. It makes us aware of our inadequacies and motivates us to do better next year."
For Jerry Ford, the Owner of 4WD Life, business is no longer solely about driving profits, improving sales graphs, or capturing more market share. "Today, entrepreneurs have to work on solutions related to crisis management, ensuring business stability, long-term growth or even survival," he said.
With so much on everyone's plate, reflection and planning are even more valuable than before.
Key business areas to focus on
So where to start? Here are some of the key areas for business owners to reflect on during an end-of-year business review.
1. Your employees
Businesses must review employee retention by setting appropriate metrics, suggests Jared Stern, CEO and founder of Uplift Legal Funding. "Retention rate per manager, new employee satisfaction rate and voluntary turnover rate are essential metrics. All these data will provide valuable inputs on areas that need work," he said.
Krista Haws, the Owner of Dripped Coffee, believes stay interviews are a great way to dig deeper into how employees view their roles. "Reviewing the feedback gathered from these interviews gives leaders tangible information on the performance of existing retention and management practices," she said.
2. Your customer satisfaction
"Reflect on customer satisfaction by involving customers in the process," said Ruben Gamez, CEO and founder of SignWell, which provides tools to help businesses with contracts and legally binding e-signatures. "Surveys or questionnaires can be shared to understand ratings amidst competition. Customers are the most honest and brutal judges. It can be a valuable piece of information to act upon."
3. Your customer journey
All end-of-year reviews should begin with the evaluating of the customer journey. It is intertwined with customer satisfaction, said Yuvi Alpert, the Founder and CEO of Noémie, a direct-to-consumer fine jewelry brand. When you understand your customer journey, you can understand important metrics like customer retention.
"Return customers spend, on average, more than twice the amount of first-time patrons, and are five times less expensive than new customer acquisitions," he said.
"Looking beyond service, and examine every part of the customer journey from first impression, to interaction, to product presentation, support, check-out and follow-up, is critical to a business's long-term success," he added.
4. Your marketing performance
As you know, you can't reach your customers without the right marketing. But how do you know what's working and what's not?
To find out, you could check which content drove the best engagement or resulted in the most conversions on your website. Review these metrics to help you create effective content.
And explore your email list. Your percentage of social media likes or followers hardly ever corresponds with your client growth. Instead, take account of the increase in your email list subscribers as a better indicator of your reach.
5. Your financial position
End-of-year is a good time to take stock of your business's financial performance too. But 2021 was another difficult financial year for many businesses. And because it was anything but normal, compare your performance not just to 2020, but to other years too.
"Look at industry averages and economic indicators in your region to gain more perspective," said Nate Tsang, Founder and CEO at WallStreetZen. "There are going to be aspects of any financial review that you don't like, but they're not all in your control. Perspective helps."
Understand your expenses
"Carefully examine all the expenses you incurred over the last year, including equipment costs as well as your organization's newfound investment ventures," said Janet Patterson, VP of Highway Title Loans. "If your company made an investment, analyze the returns it has produced for your organization. But, if the costs exceed expectations, you know it's time to slash it from next year's expenses."
Forecast your cash flow
But it's not all about cost-cutting. You need to plan for potential growth too.
"Take stock of potential growth opportunities based on this year's performance," said Hays Bailey, Director of Sheqsy, a mobile app that helps organizations safeguard their remote workforce through a lone worker security platform.
"You can then examine your sales and cash flow over several months to determine the optimal time to implement those plans," he said. "If you intend to borrow money to expand your business, check your business's credit history to determine whether you're ready to pursue funding from a lender, or whether you should focus on building your credit over the next year."
How your POS system can help
You don't have to resort to spreadsheets for a lot of the information we've mentioned above. POS systems, like Lightspeed, can help you gather and analyze your business data. For example, you can:
Understand product performance:

See what's selling and what's not with in-depth, customizable reports.

Track staff performance:

Identify the strengths and weaknesses of your staff by tracking KPIs in your analytics software.

Analyze customer loyalty:

Identify their buying habits and communicate about your products.
You can make better business decisions about your end-of-year review by using these advanced analytics tools.
What to do after your end-of-year reflection
Here's what to do once you've finished your review.
Share your review
When your end-of-year review is complete, you should share it with your teams and other stakeholders. This helps them understand your progress.
"You need to get your projections and a new strategic plan in place immediately, and be able to kick off the new year with that strategy," said Daniel Javor, Founder and CEO of Step by Step Business. "Know your target KPIs, other metrics and make sure your plan is designed around those goals."
Create an action plan
The next step is to come up with strategies for the next year. "Sit with all your team and discuss things such as sales and marketing with them. This will also help employees understand what areas to improve," said Katy Wrench, a digital marketer, at Hometree.
Set sub-goals and timelines
Start with large goals, whether it's revenue, business growth or some other metric that you decide. "Then break that goal down into specific sub-goals with timelines. That way, large goals are more digestible and you'll chip away at them little by little," said Mike Funkhouser, CEO of Small Business Mentor.
Have a successful year in business
Whether this year's been terrific or tough, we wish you the very best for your next year in business. If we can help in any way, don't hesitate to contact one of our product experts today.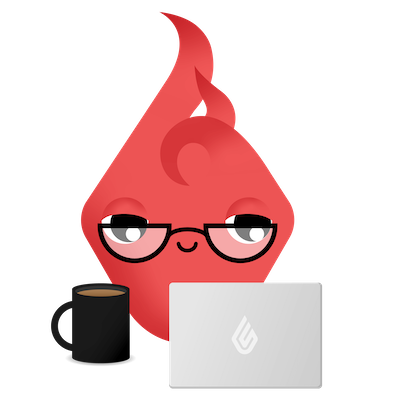 News you care about. Tips you can use.
Everything your business needs to grow, delivered straight to your inbox.