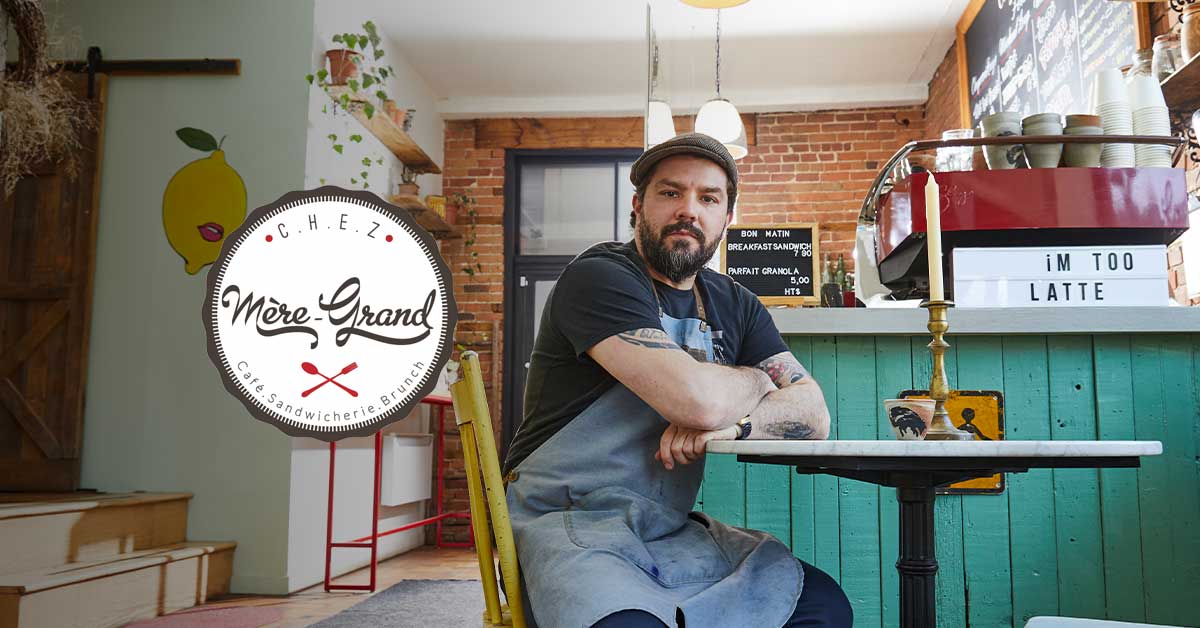 Walking through the historic district of old Montreal, vintage posters peek through the windows of Chez Mère-Grand and a traditional 'epicerie fine' sign hangs above the door, a nod to classic delicatessens.
Situated on a corner amongst unique architecture and a bustling lunch crowd, Chez Mère-Grand has been a must-stop for both local office workers and international tourists since the summer of 2018.
Romain Beiso, co-owner of the café, is a staple in the open concept dining room. He's the one taking, preparing or handing you your order. A familiar face in the neighbourhood, his passion for serving his community is obvious.
But when the COVID-19 pandemic changed how people work and travel, Beiso and his wife Barbara Rodequin revisited an idea they'd had when they first opened the café doors.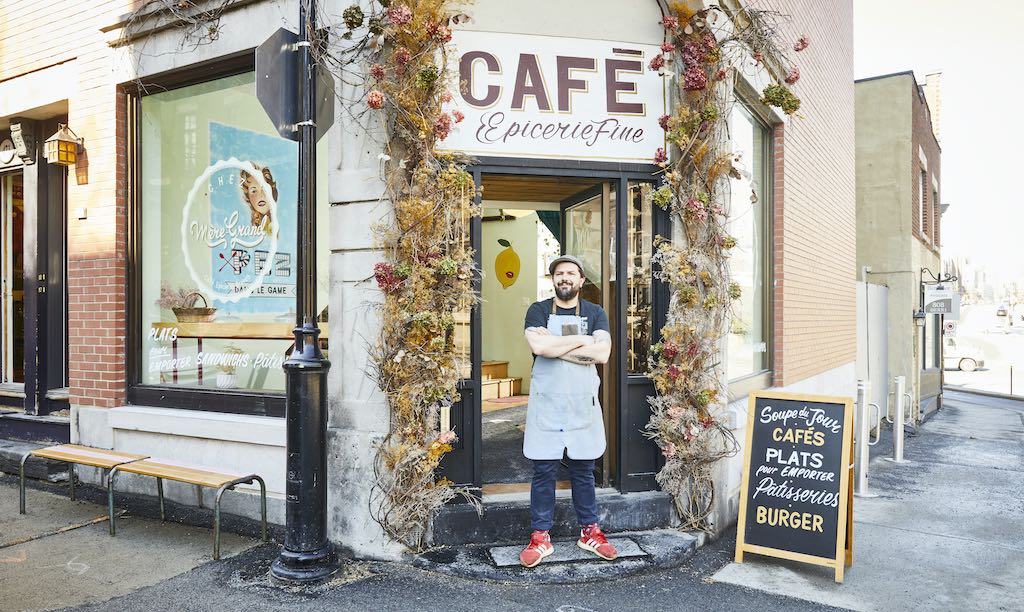 Get your restaurant ready for the future of dining
With 2020 behind us, restaurateurs need to look to the future, stay ahead of trends and adopt the digital strategies that kept retailers selling through last year's unprecedented challenges. Find out how to help your business thrive in the new era of hospitality with our guide.
Taking the time to get back to basics
When Beiso and Rodequin first opened Chez Mère-Grand, it was their dream to offer homemade pasta, bread, pastries and kombucha to the tourists and 9-5ers in old Montreal. Offering local items that were made in their café was important to them and a vision they held onto.
But when they opened the café, the couple was so busy they had little time to commit to these artisan offerings. It was a good problem to have, but Beiso was working over 80 hours a week and was getting further and further away from the vision he and his wife shared.
"We wanted to do so many things, but we were so busy and had to make some choices," said Beiso.
Beiso and Rodequin started outsourcing some of their menu items, relying on suppliers to help them keep up with demand. But when COVID-19 temporarily closed business doors, he finally had the time to take another look at his operations.
"One of the positive points of the pandemic is that we focused more on the important things for us. When we opened, it was crazy busy and we worked a lot. I still work a lot," said Beiso, "but in a different way."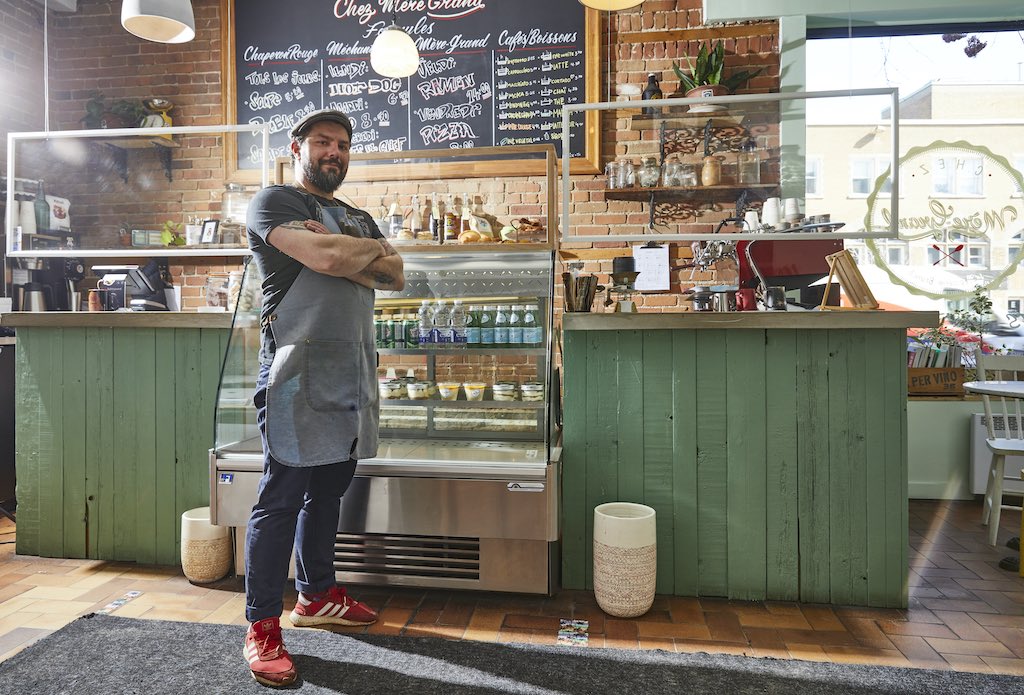 Taking matters—and the menu—into their own hands

A surge in food prices had suppliers increasing their price during the COVID-19 pandemic. Faced with these increased costs, Beiso and Rodequin quickly got on the phone and tried to negotiate a reasonable price based on what they could pay.
"We were trying to find the best price. We called all of our suppliers and told them that we were a small business and it wasn't possible for us to give them so much," said Beiso. "It's important to make money, of course, but it's equally important not to lose money."
Their suppliers wouldn't budge on the price, so Beiso and Rodequin started making the danishes and pastries themselves, cutting many of their suppliers and getting back into the kitchen.
"We don't need to sell many things—just enough with a good price and using good products."
Seeing their homemade offerings grow in popularity, Beiso and Rodequin saw an opportunity to start offering the artisan items they'd envisioned. From cheeseburgers with homemade bread, pickles and dressing as well as carbonara with fresh pasta and pecorino romano, they're passionate about making their menu from scratch.
"Now we can control every product we sell in the shop and that's what we wanted," said Beiso.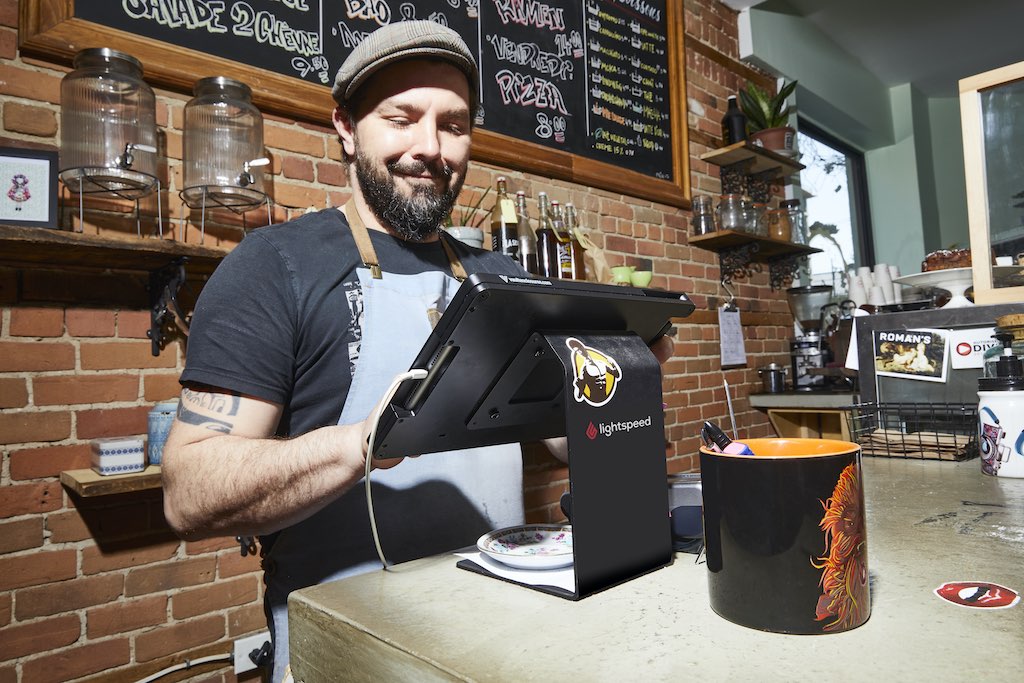 Adapting the café to fit their customers' new schedules
Chez Mère-Grand sits on a corner amidst the office buildings, galleries and markets that house many of the city's workers.
Beiso said that these eat-on-the-run lunchtime customers made up around 70% of his clientele. They'd come almost daily, around the same time, to grab a quick bite. With the café's eclectic but warm interior and friendly staff, Chez Mère-Grand quickly became a hotspot for locals in the neighborhood.
But with COVID-19 regulations sending many people to work from home, Beiso saw his regulars less but welcomed their new schedules. He took advantage of his customers' more flexible lunch breaks, adapting their classic menu with new brunch offerings.
"Our customers who work in the area used to spend a lot of money because they came in almost every day of the week," said Beiso.
"Now, they're coming in just once or twice a week, but spending more money. It's cool because there's less production but the average of the price by customers is higher.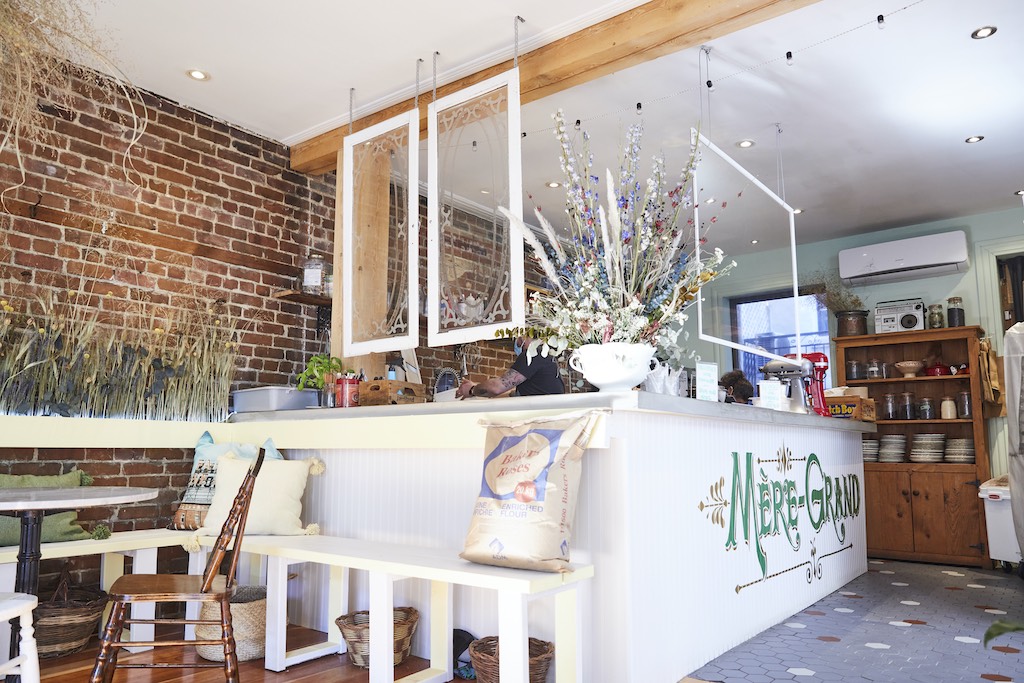 Serving anywhere with smart and sustainable options
The café's delivery schedule has also adapted to this new customer behavior—offering delivery only on Tuesdays and Fridays. Another very important factor for Beiso and Rodequin was sustainability. Maintaining a small footprint has always been a priority for Chez Mère-Grand.
"We do delivery by bike or electric cars. We found a local service and it's good," said Beiso. "It's very important for us to be sustainable."
This mission extended into their takeout offerings as well. Seeing residents flock to local parks for picnics, Chez Mère-Grand was inspired last May to create their own baskets with real forks and knives, plates, glassware and handmade blankets.
This type of care comes with a price, but for Beiso and his customers, it's worth it
"We always do local products for drinks, produce, and meat. It's more expensive, of course, but I think it's a balance," said Beiso. "It's cool to have lots of customers, but we're a small coffee shop and we want to stay a small coffee shop."
Find out how Lightspeed can help you run the business of your dreams. Let's chat.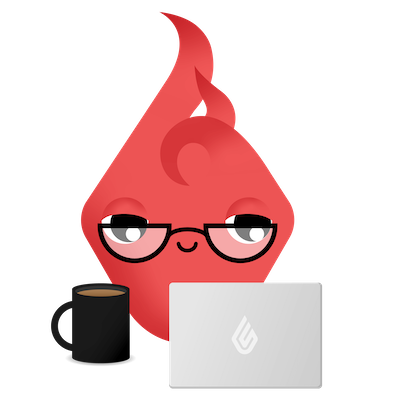 News you care about. Tips you can use.
Everything your business needs to grow, delivered straight to your inbox.