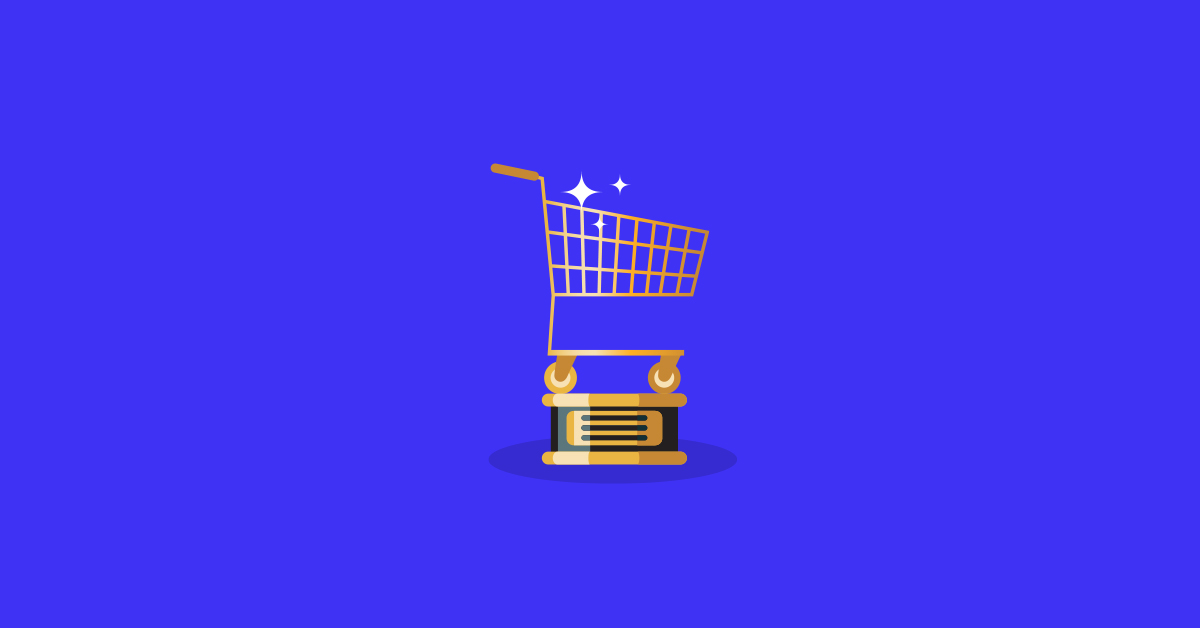 The retail landscape has become increasingly competitive, so standing out from the crowd is crucial to success. Social proof and recognition (like awards) go a long way in setting businesses apart from other players in the market.
That's why we're excited to highlight award-winning Lightspeed retailers who have won accolades for their performance and contributions to the industry.
From launching exceptional products and experiences to demonstrating their commitment to sustainability, these award-winning businesses are making waves in the retail industry and beyond.
At Lightspeed, we're proud to support these merchants by providing a POS and payments solution to power their businesses.
Keep reading to get to know these retailers, and join us in celebrating their success.
Run your store smarter
Let's face it, the retail world is evolving fast. Our free guide can walk you through the steps to future-proof your business and keep it thriving.
1. Biome, Australia's Top Sustainable Retailer 2022 – Power Retail
Biome is an eco-friendly retailer that was awarded Australia's Top Sustainable Retailer 2022 by Power Retail. The accolade recognizes the company's unwavering commitment to sustainability in their business operations, product sourcing, packaging and distribution.
Biome is a certified B Corporation, which means they meet the highest standards of social and environmental performance, transparency and accountability.
What we can learn from Biome
Biome's focus on ethical and eco-friendly products and practices has earned them a loyal customer base—and their success can serve as retail inspiration. By prioritizing sustainability, you can contribute more to an environmentally-conscious future while winning customer loyalty in the process.
2. Aubade Jewelry, Global Excellence Awards – Best Fine Jewelry Boutique 2020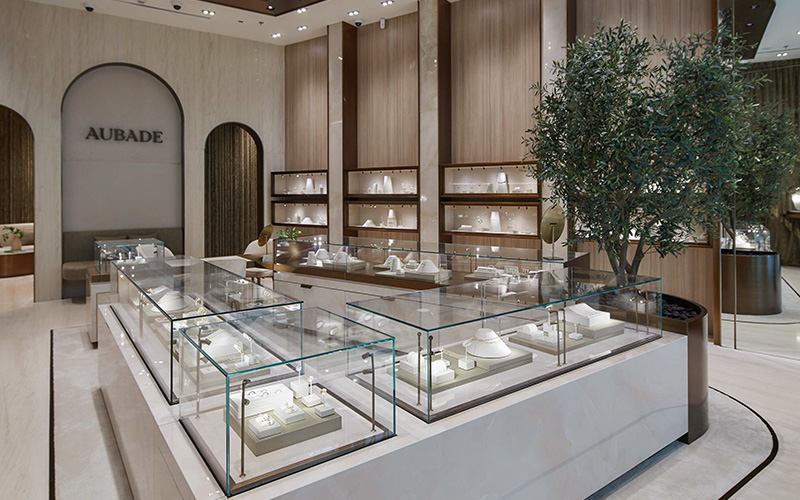 In 2020, Kuwait-based Aubade Jewelry picked up a Global Excellence Award for Best Fine Jewellery Boutique. Aubade was recognized for their dedication to creating unique collections of jewelry designers worldwide.
How did they accomplish this?
It all started when the company's founder, Duha AlRamadhan, found a gap in the market when she realized that many of her favorite jewelry brands weren't available in Kuwait.
"And it just clicked that it would be great. Instead of waiting to travel to go explore these new and emerging designers, I decided maybe it's time for me to bring this kind of cluster of emerging upcoming designers to Kuwait and introduce that to the market and see how it's received," she said in an interview with Lightspeed.
So she started Aubade, and the business was met with remarkable success. The brand now has branches in Kuwait and Dubai; plus, their products are available in Bloomingdale's.
What we can learn from Aubade Jewelry
One thing we can learn from Aubade is the importance of recognizing market gaps and providing customers with unique products that they can't find elsewhere.
The brand's emphasis on individuality is also inspiring. As Duha explains, "Coming from Kuwait, we have that sense of buying what everyone else is wearing. So Aubade came from the impulse of: break the mold, be your own person, express your style through your jewelry."
3. Limbo Jewelry, Outstanding Philanthropic Corporation of the Year 2020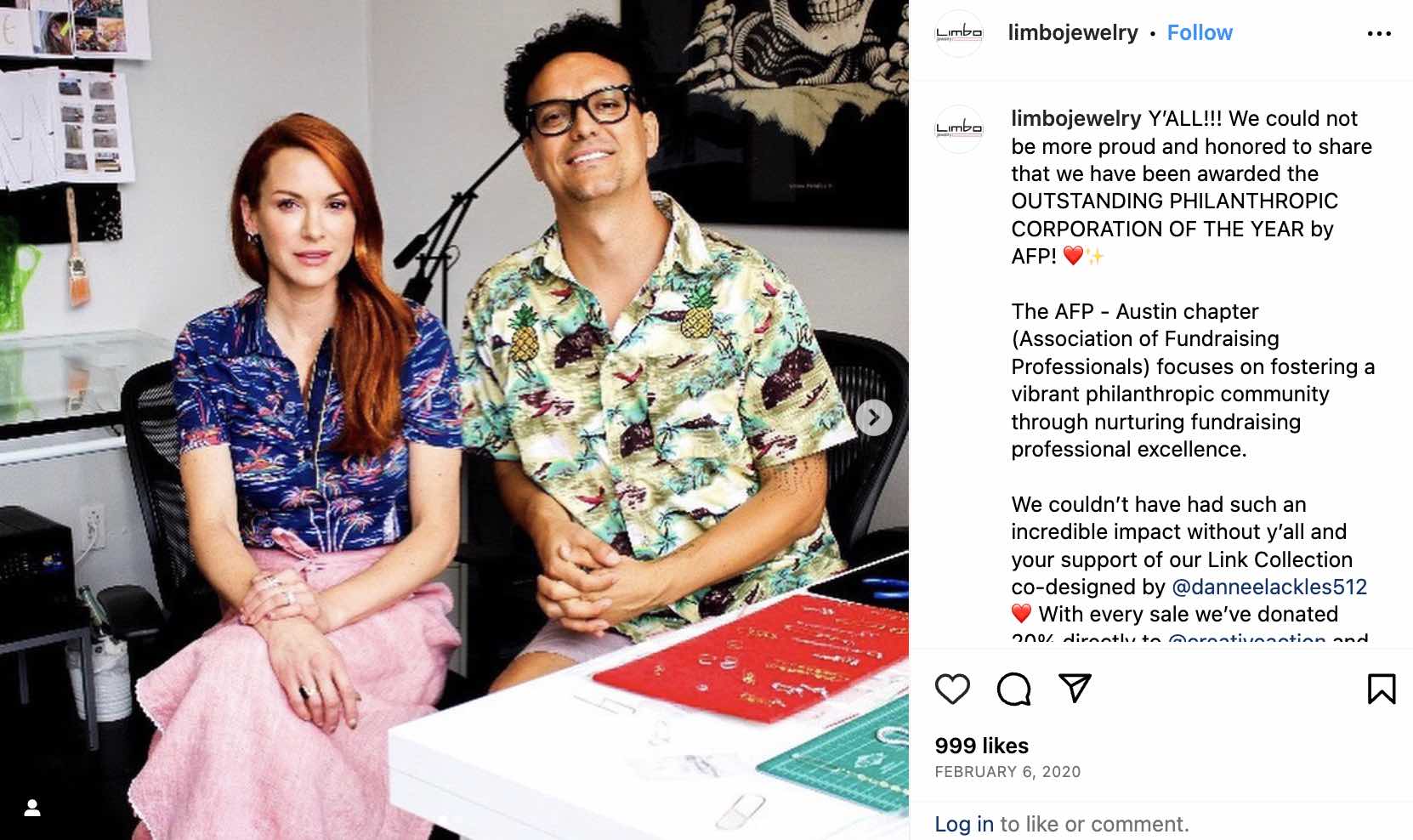 In 2020, the Austin Chapter of the Association of Fundraising Professionals recognized Limbo Jewelry for their philanthropic efforts.
Limbo received the award for Outstanding Philanthropic Corporation of the Year thanks partly to their Link Collection, co-designed by actress Danneel Ackles. The collection, which features sleek and stylish pieces, donates 20% of its proceeds to Creative Action, an Austin-based nonprofit organization that supports the academic, social and emotional development of young people through creative learning programs and the arts.
In an Instagram post, Limbo Jewelry thanked Danneel Ackles and their customers for making the Link Collection such a success.
"We couldn't have had such an incredible impact without y'all and your support of our Link Collection co-designed by @danneelackles512," the team wrote.
"Huge thanks to @danneelackles512 for her selfless support and to @creativeaction for the incredible nomination!"
What we can learn from Limbo Jewelry
Limbo Jewelry's recognition serves as a reminder of the positive impact that businesses can make in their communities.
Think about how you can integrate philanthropy into your business model—whether that's by supporting a local organization, sponsoring a charitable event or launching a product with a charitable tie-in. Not only will you be making a positive impact in your community, but you'll also be creating a meaningful connection with your customers.
4. Papersmiths, Best Non-Specialist Stationery Retailer 2019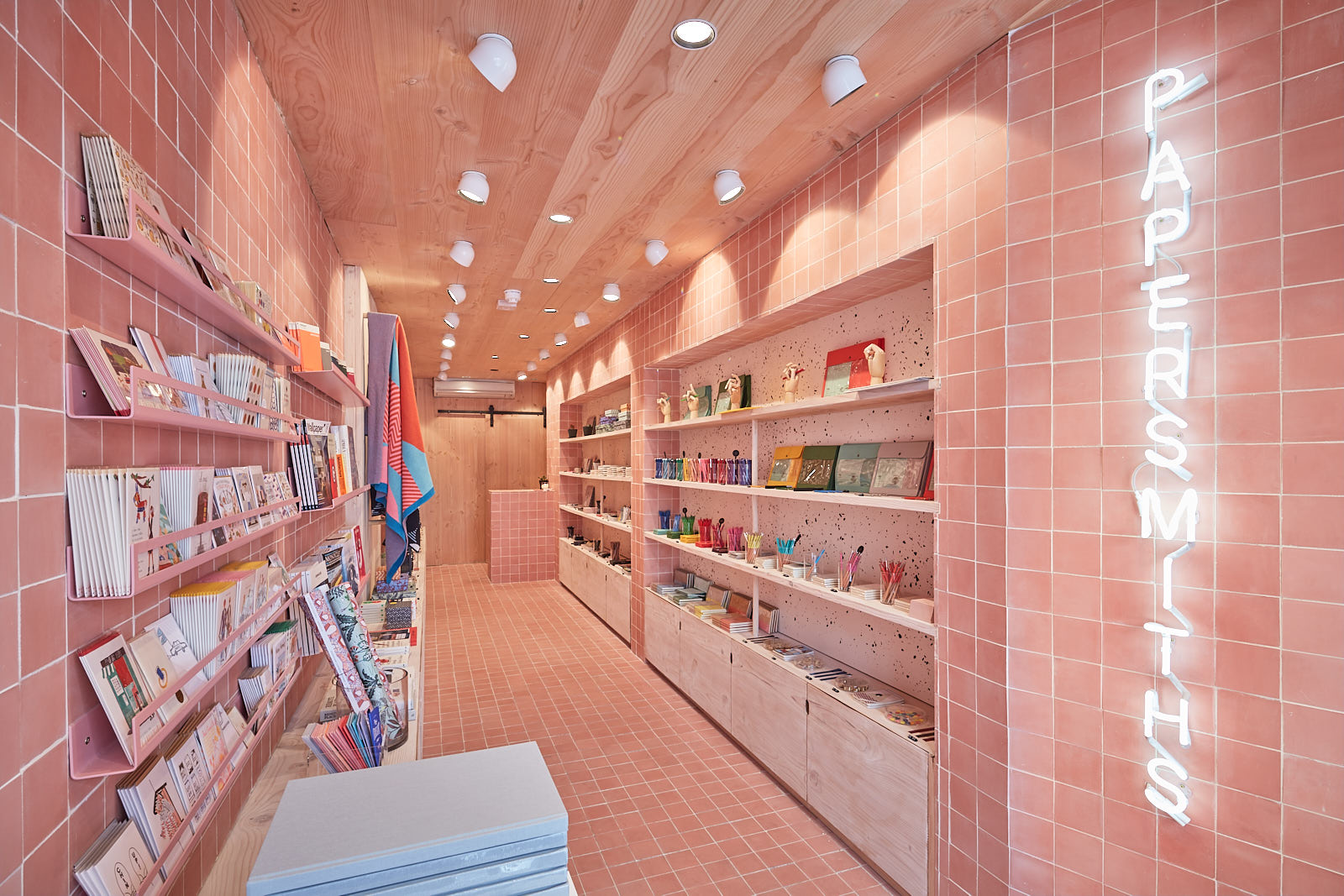 With five stores across Bristol, Brighton and London, Papersmiths has become a go-to destination for stationery enthusiasts. The fact that they won Best Non-Specialist Stationery Retailer and New Store of the Year for their Brighton and Chelsea locations is thoroughly well-deserved and validates their growth strategy's success.
The awards are also a testament to Papersmiths' commitment to delivering exceptional customer experiences. By creating visually stunning displays and offering a diverse range of stationery products, the company has managed to stand out in a crowded market.
What we can learn from Papersmiths
Here's one important takeaway from Papermiths' success: Having a clear brand identity and offering unique products go a long way in setting a business apart from its competitors.
That's why crafting a brand and visual merchandising strategy that truly resonates with your customers is more important than ever. Done right, you'll be able to build a brand that aligns with your target market and ultimately cultivate strong customer relationships over the long term.
5. Tambo Teddies, Queensland Multicultural Award 2019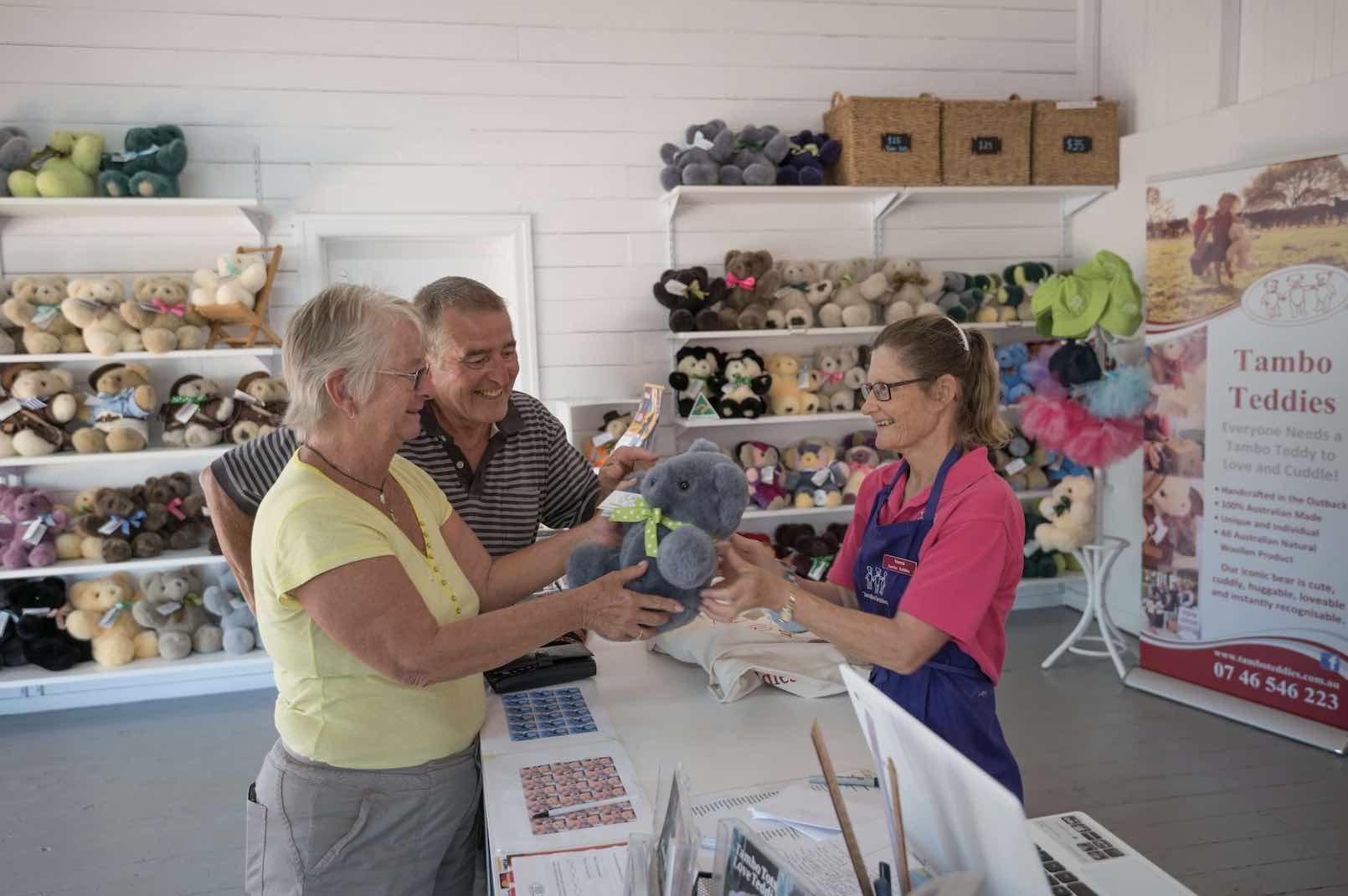 Tambo Teddies won the 2019 Queensland Multicultural Award for their efforts in promoting diversity and inclusion.
When faced with staffing challenges, they partnered with Multicultural Development Australia to create a regional sewing hub that offered employment opportunities for newly arrived refugees. This partnership has allowed their business to expand and increase production from 50 units per week to over 250 units per week, while also providing meaningful employment to disadvantaged individuals.
What we can learn from Tambo Teddies
Tambo Teddies has done an amazing job in thinking creatively to overcome business challenges.
Tambo Teddies faced a staffing shortage that prevented them from expanding. But instead of giving up, they found an excellent solution that allowed them to increase production and provide work opportunities to those who needed them.
6. Hop Burns & Black, Best Book, North American Guild of Beer Writers Awards 2019
Hop Burns & Black celebrates the intersection of craft beer, hot sauce and vinyl records. The brand has a unique style and personality that's reflected in its products, marketing initiatives and content.
They even published The Beer Lover's Table, a book that's packed with beer pairings and recipes curated by food writer Claire Bullen and Hop Burns & Black co-founder Jen Ferguson.
The Beer Lover's Table won the award for Best Book at the 2019 North American Guild of Beer Writers Awards, solidifying Hop Burns & Black's position as a strong player in the beer and culinary world.
What we can learn from Hop Burns & Black
Hop Burns & Black teaches a great lesson in out-of-the-box thinking. They're not technically a bookstore, but that didn't stop the team from publishing a book (an award-winning one, no less).
Hop Burns & Black's story offers a great reminder that you shouldn't be afraid to try something unexpected, even if it falls outside of typical offerings. And you never know: exploring new avenues and taking calculated risks can pave the way for new revenue streams and growth.
7. Dresden Optics, one of 20 Westpac Businesses of Tomorrow, 2018
Dresden Optics' recognition as one of 20 Westpac Businesses of Tomorrow highlights the importance of simplifying people's lives and creating sustainable products. Dresden's sustainable frames, which are made from recyclable plastics, showcase the company's efforts around sustainability and solving environmental problems.
Their focus on creating a whole system, rather than just being a retailer or a manufacturer, has allowed Dresden to create a unique selling point that helps them stand out.
What we can learn from Dresden
Their success is a reminder that sustainability and simplifying people's lives can be a winning combination. Bruce Jeffreys, co-founder of Dresden, highlights the importance of putting people first and continuously finding ways to help them live better lives.
In the case of Dresden, Jeffreys and his team developed systems to make glasses more sustainable and affordable.
"We don't see why a 700-year-old invention that actually can be affordably manufactured is not available to people to be able to read, work, drive, do all the things that are essential to day to day living. What we do see are all these structural barriers to stop that happening," he said in an interview with Westpac Wire.
8. Jurlique, CEW Eco Beauty Award 2016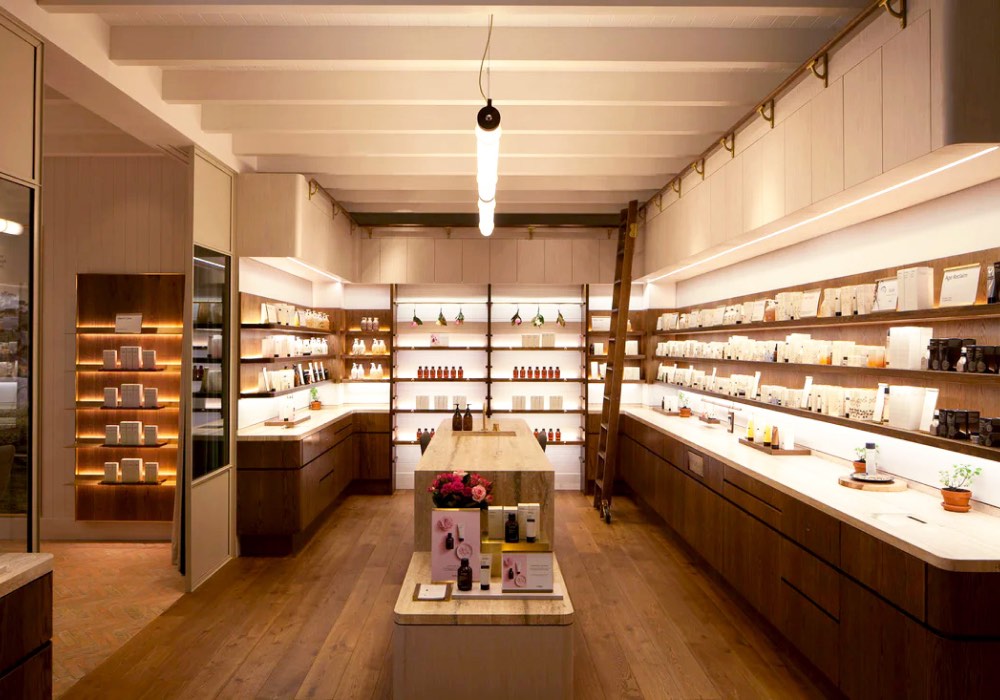 The skincare brand Jurlique won the prestigious CEW Eco Beauty Award in 2016. This award recognizes beauty brands that have made significant strides toward sustainability and social responsibility.
Jurlique's commitment to being eco-friendly is evident in their business operations and product innovation. They control every step of the process—from growing and extracting potent ingredients to crafting product formulations at their factory. Not only that, but the team at Jurlique strives to source ingredients from environmentally friendly and fair-trade suppliers and their packaging is designed with sustainability in mind.
What we can learn from Jurlique
Jurlique's win of the 2016 CEW Eco Beauty Award shows us that environmental consciousness can be core to a brand's identity and business practices. Their work around sourcing sustainable ingredients, reducing waste and implementing eco-friendly initiatives has helped them stand out in a competitive industry.
You can follow Jurlique's footsteps by finding ways to reduce your carbon footprint, decrease waste and source sustainable materials. Not only does this help protect the environment, but it can also appeal to customers who are increasingly conscious of their impact on the planet.
9. Neal's Yard, Best Organic Moisturizer 2015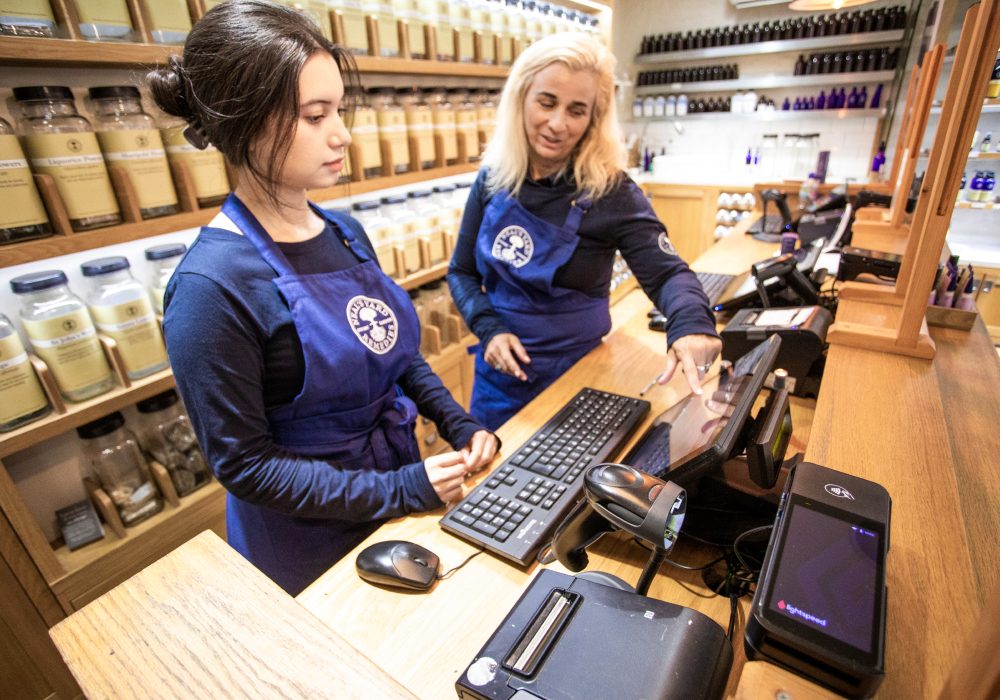 In 2015, Neal's Yard Remedies' Frankincense Intense moisturizer won Best Organic Moisturizer. This is a testament to the brand's uncompromising ethos around using sustainable, fair-trade ingredients.
Their Frankincense Intense moisturizer uses powerful stem cell technology and a 3-Peptide Complex to stimulate collagen production, helping combat signs of aging such as wrinkles and sagging skin. The product's organic plant oils and extracts nourish the skin, resulting in a smoother, more radiant complexion.
As consumers increasingly prioritize sustainability and ethical practices, Neal's Yard Remedies stands out for their use of technology to harness the natural healing powers of plants. With the use of the right products, Neal's Yard Remedies is leading the way with their innovative and effective Frankincense Intense moisturizer.
What we can learn from Neal's Yard
One key takeaway from Neal's Yard Remedies' achievement is the importance of using sustainably sourced and fair-trade ingredients in skincare products.
As we mentioned earlier, consumers today care a lot more about sustainability and are more inclined to purchase from brands that support their values. So by leaning into sustainable practices, you not only attract environmentally-conscious consumers, you also benefit the planet and contribute to a better future.
10. Imagine Exhibitions' "Nature Connects" exhibit, Outstanding Tourism Experience Award and Best Nonprofit Large Project
Imagine Exhibitions is a global exhibition design and production company that creates and presents immersive and interactive experiences for museums, science centers, aquariums and other cultural institutions worldwide.
One of their exhibits, Nature Connects, won two awards—Outstanding Tourism Experience Award and Best Nonprofit Large Project—for its innovative use of LEGO toys to create stunning sculptures that inspire wonder and curiosity.
The exhibit showcases the work of renowned artist Sean Kenney, whose larger-than-life sculptures present a playful take on traditional sculptural art. Using LEGO bricks as a medium, the exhibit explores the interconnectedness of the natural world, inspiring visitors to explore their world in new ways.
What we can learn from Imagine Exhibitions' "Nature Connects" exhibit
For retailers looking to increase visitor appeal and promote their mission, Nature Connects serves as a terrific example of the power of unique and engaging experiences.
Whether it's through a temporary exhibit or a permanent installation, giving customers an interactive and educational experience can boost foot retail traffic while helping you build stronger relationships with your guests.
Final words
These award-winning retailers have set a high bar for excellence in their respective markets. They have demonstrated the value of customer-centricity, innovation and commitment to making the world a better place.
We hope this list inspires you to level up your retail initiatives and find even more ways to delight your customers.
At Lightspeed, we're all about powering the world's best businesses, and we do this by providing robust POS and payment solutions that help streamline your operations, keep your team happy and grow your business. Watch a demo and see how Lightspeed can help your business thrive.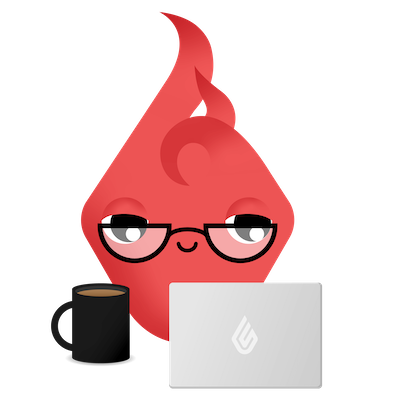 News you care about. Tips you can use.
Everything your business needs to grow, delivered straight to your inbox.