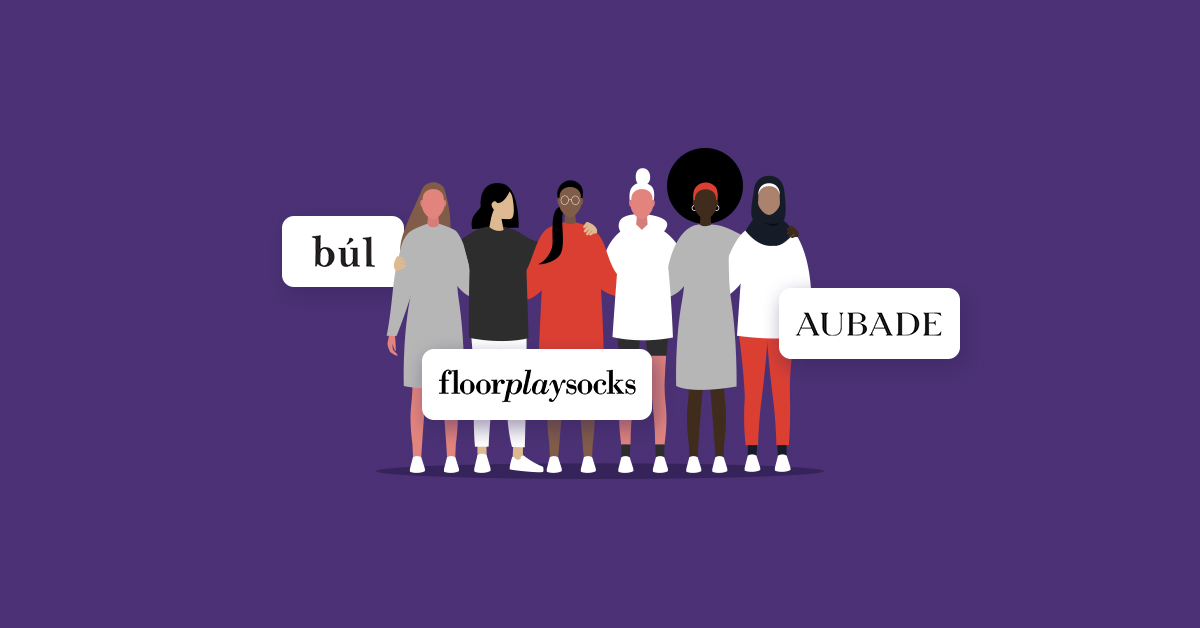 This International Women's Day, Lightspeed is proud to be celebrating women in business. Women-led enterprises help drive the economy, innovate in retail and bring a unique perspective to the business world.
With 4 out of 10 businesses in the US owned by women, and with Canada on a mission to double the number of women-led businesses by 2025, it's time to make room at the table to hear from the fantastic women entrepreneurs among us.
We sat down with three successful women-led businesses for their perspective on innovating through challenges, and their advice for women looking to do it like them.
See what we learned from:
FloorPlay Socks, a Canadian company dedicated to high quality socks and customer services

búl, an Australian design label with a passion for slow fashion, sustainability and timeless pieces

Aubade, a Kuwaiti jewelry retailer with a drive to help women express their individuality
Women-led businesses are growing faster than ever, but still need support
The number of women heading up established businesses is growing; women-led entrepreneurship has grown by 114% in the last 20 years. By all accounts, women are more involved in business than ever.
However, funding and support for women-led businesses are still lagging behind. While resources and communities for women-owned businesses do exist, women-owned businesses receive less funding, totaling just 2.3% of venture capital funds in 2020; firms owned by men are more likely to receive venture capital funding, angel investing, trade credit or capital leasing. Canadian women starting a business make 58% less than men in the same position.
American women entrepreneurs run into much of the same troubles. While there are more women leading businesses now, 66% still say they have trouble securing funding.
Women are strong, motivated entrepreneurs, working hard to launch businesses and succeed in the small and medium enterprise space. But more needs to be done to support these businesses and inspire women to keep breaking into entrepreneurship.
That's why it's more important than ever to listen to women entrepreneurs on Women's Day and beyond—about their challenges, their successes and how they made it in the face of the odds.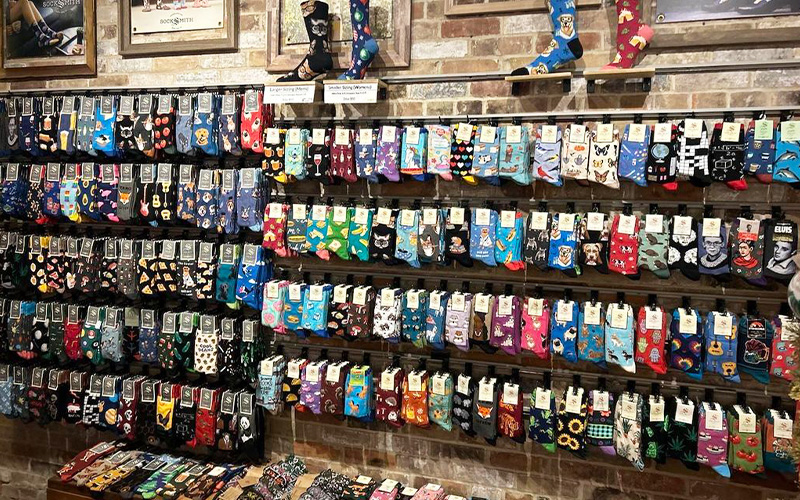 Janet Wright, owner of FloorPlay Socks, was ready to retire. She'd worked in Toronto, Canada as an elected union official for years, and was ready for some peace and quiet at home.
Three weeks later, she was ready to go back to work.
"So my husband said, why don't you set up a small business? We'll see what happens," says Janet. After researching potential store ideas, Janet settled on selling socks—easy to buy, and important for everyday wear.
"I figured, I'll open a store. Give me six months, I'll be bankrupt, but at least I tried. So I opened in May. By October, the loan was paid back and the store was profitable. We never looked back."
Now, with four locations and a thriving online store, Janet's post-retirement project has become her passion.
"It's a lot of work, but it's something that I really enjoy doing. I personally think we have the best customers on the planet, so it's nice to be out there meeting people, seeing people every day. People walk into my store and the nicest thing they can say to me is, Oh my God, this place is so much fun."
On stocking the right socks
Janet's intuition for good socks has been honed while running FloorPlay Socks—she knows what sells and what excites people. You won't see cheap, disposable socks when you visit, and you won't see many black or white socks either.
"I feel like my taste is pretty good for socks, like colors and such. Whereas when some sales reps try to tell me what to buy, they're usually wrong. They can just want to unload their product. I want a product that I know my customer will like. You won't find very many black socks in my stores."
Fair labor practices matter to Janet as much as fun socks do. For the high quality, varied socks in FloorPlay Socks' stores, Janet looks to other small businesses first, with an emphasis on working with other women.
"I try really hard to stick to small family, women owned businesses. I have a woman who makes her own socks, a company called Moonchild. She's based out of Turkey. She hires only women to make her product. That's something that we try to support."
On building the best possible team
In 2023, retailers need to give customers a reason to visit. For Janet, that means offering an enjoyable experience: a trip to FloorPlay Socks should be fun, with the best possible customer service making your experience smooth.
"My staff are well trained and well versed in every product we have. For example, one brand of stock we have, every pair has a built in arch support. They don't have toe seams. They have all sorts of attributes. So my staff know everything about it. We have socks that wick away sweat and dissolve it, versus wick away sweat and hold it. My staff are educated in our products, and their job is to educate our customers."
But it's not just about the training. As a woman in business, Janet endeavors to be empathetic to what her employees need and to treat their jobs with respect.
That shared passion between Janet and her employees is a key part of FloorPlay Socks' success. "I believe that if they're feeling good about the company, then they're going to stay with me a long time. I've been in business ten years, and I have staff who've been with me eight years. So that's really important to me, because then they build up a clientele as well."
On standing strong as a woman
FloorPlay Socks has been successful—but that doesn't mean Janet hasn't encountered sexism as a woman entrepreneur.
"Honestly, in the world of business, it's 2023 and it's still difficult. I'll tell you a quick story. I used to share an office with my husband, who is a film producer. If I would have a sales person come in and show me something, I would turn to my husband and say, what do you think of these? Because he's my target audience. The sales rep would immediately move and start talking only to him. Because even though he's not involved in my company other than moral support, they go to the man."
In response, Janet has turned to recognizing the women in business around her. In addition to working with women-owned sock suppliers, Janet's daughter works with her, and she's forged bonds with nearby women entrepreneurs. To the woman she works with and the women who want to be where she is, she says: stand strong and make a move.
"Don't just talk about it, do it. I firmly believe in just moving forward. Just do your thing and you'll be successful."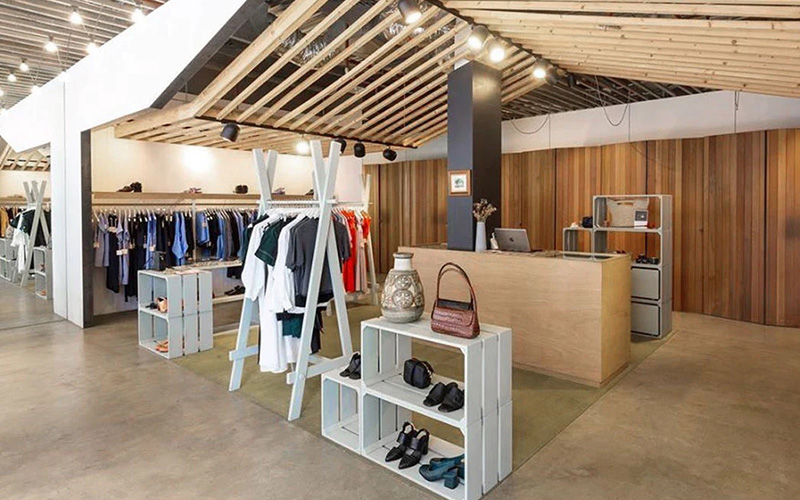 Virginia Martin started búl in 2010 after moving back to Australia—she had been living in the United States to do internships with top designers. It was her second go with designer clothes: "I had a business when I was a bit younger. It was all made locally, I made the samples and just sold them to ten stores locally. And then I came back to Australia and wanted to relaunch the business after gaining more experience."
Armed with new knowledge, Virginia decided to try again, but this time she went beyond designing. Focusing on owning the retail sales as well, Virginia set out to build her business and incorporate her passions into búl.
"Each collection is designed based on a different part of the world. So I will travel somewhere and be inspired by what I'm seeing, the culture and the landscape and the architecture. And then we'd come back and put together a collection and say, sort of like the overall feel of it, the colors, the prints and silhouettes."
The approach was a hit. One store became many as women responded well to her designs.
On creating clothing for all women
Virginia's mission with búl is to be thoughtful—quality, timeless pieces, accessible to all kinds of women. Women should walk out of búl feeling like they've acquired a sustainable piece that will last them a lifetime, no matter who they are.
"It's more about slow fashion and sustainability. You know, approachable for women of all ages and all shapes. And to always be able to find something that's suitable."
To realize this mission, búl takes a head to toe approach, in both the clothing búl sells and the way the stores are experienced. "We do clothing and accessories and things like that," says Virginia. "And we want, really, a peaceful nurturing environment in the stores as well."
On being a woman in business
On the fashion side of the business, Virginia has been able to thrive as a woman entrepreneur. More and more women around her are leading their businesses as well.
"In this industry, fashion, it's heavily women focused. You know, definitely, throughout my time, I've seen a swing in gender balance, and there's so many more women in business and high powered positions now, which is so great to see. And it's becoming more and more prevalent. But for me, in my experience, there isn't anything that I felt would have been different if I had been male in this industry."
Outside of the fashion industry, however, men sometimes express surprise at successful women entrepreneurs like Virginia.
"I think on one side of things, store leasing and other business, I do feel it is a little bit of a different ball game. They're often quite surprised when they see a young woman with a business. They've often commented on it, you know, because I just want to get stuff done. And they have often mentioned, oh wow, this is not what I expected," says Virginia.
Still, even when they're surprised, men in business haven't treated her badly. "That made me feel a little bit different, being a woman, but I think it just wasn't expected. I don't think they treated me any different."
On getting the right experience
Virginia's advice to other women? Success is built on experience. "I would say get as much experience as possible, whatever that means for you. I spent a few years doing internships. I just wanted to get in there, get experience in the industry rather just from books and things like that."
Connections with experienced professionals are also deeply important to Virginia. "I think having a mentor is super important. One or more mentors in different areas of business design, whatever it is that you want to be doing."
Learning from others helps you make better decisions, says Virginia—you can learn from their mistakes so you're ready when it's time to dive in. Ultimately, though, you need to just go for it. "It's also important to take a risk because, you know, that's when great things happen. I know it's scary, but I think you just have to just dive in and do it."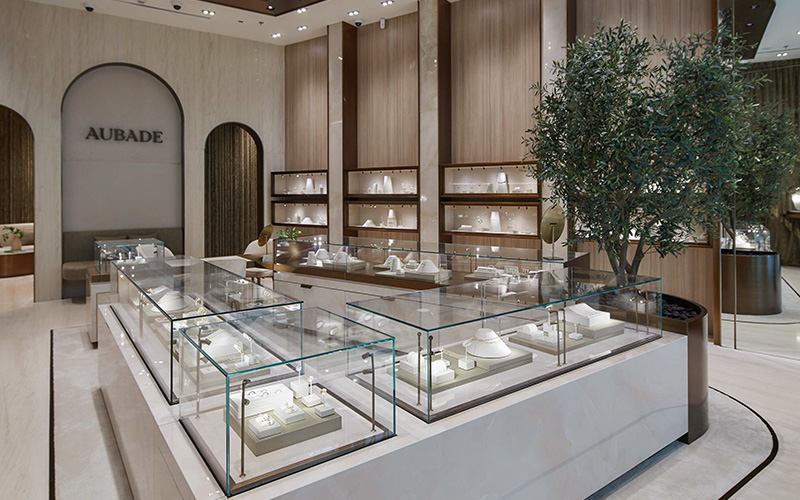 Duha AlRamadhan has always loved jewelry.
"I'm a huge jewelry lover. It's a big passion of mine. I love looking for new pieces that are unique. I find jewelry to be a very personal item that someone wears and owns. And I feel like it expresses a lot about a person's character and personality. And it's actually the first thing I notice when I talk to people. My eyes fall on their jewelry."
However, Duha noticed that many of her favorite brands, typically emerging designers, were not available in Kuwait.
"And it just clicked that it would be great. Instead of waiting to travel to go explore these new and emerging designers, I decided maybe it's time for me to bring this kind of cluster of emerging upcoming designers to Kuwait and introduce that to the market and see how it's received."
So, at only 25, she started Aubade.
And well received it was. Today, Aubade has locations in Kuwait and Dubai as well as being sold in Bloomingdale's.
On encouraging individuality
To Duha, the beauty of jewelry is how personal it is. With Aubade, she hopes to encourage the women around her to express their individual selves.
"Coming from Kuwait, we have that sense of buying what everyone else is wearing. So Aubade came from the impulse of: break the mold, be your own person, express your style through your jewelry."
Duha wants women to take control of the jewelry buying process. There's something empowering about seeing hard working women using their hard earned money to purchase themselves pieces they can wear every day.
"I love to see these independent women spending their own money to buy jewelry from themselves, because I think there's also a perception that jewelry needs to be gifted or to be given to you. And that it's not something that you wear every day, like it's very special and it needs to be kind of put aside for special occasions. But what I really wanted to bring to the table was jewelry for every day, something that you should wear to make yourself feel good."
As Aubade has expanded its reach, Duha has seen people shift their mindset about what jewelry is supposed to be. "I think it's that sentimental attachment to jewelry that I have that I wanted to relate to the market."
On challenging preconceptions
As a woman in business, Duha has had to challenge ideas of what she should be accomplishing.
"There's always this preconception where, you know, if you're a woman, if you're a mother, if you're a wife, you have setbacks. Oh, you're probably just too busy with your kids or you can only go up to a certain rung on a certain ladder. The idea that it's really not a woman's place, that she doesn't have it in her to really run a business and be overseeing a whole corporation and building a business from the ground. These preconceptions that there are limitations when you're a woman."
With Aubade's success, Duha has taken pride in dispelling these preconceptions.
"I think the best thing about having the business was proving a lot of people wrong. This isn't just a side hobby, this isn't something I did just to kill time. I had a vision for it and I was able to build it through hard work, through commitment, through persistence."
Even through the rough times, when she was ready to give up, Duha persisted. Today, she's a successful business owner balancing the store, motherhood and more.
"I'm not saying it was easy. There were times where I was ready to give up. But it's like it's literally my fourth baby, because I have three kids. I think persistence and just being adamant to prove myself, but rather that it's a genuine passion that I managed to develop into a full fledged business degree, has kept me going."
On community and womanhood
Duha's connection to her community of Kuwaiti women is what makes her business so successful. "I'm part of the community, I'm part of the society. So basically when I do orders, I always have the Kuwaiti woman in mind. You know, she's a friend, she's a mother, she's a sister. She's all the women around me."
Duha's community—and business—mean a lot to her. If other women want to achieve what she has, they'll need to be persistent as well. "I don't know if it's because of the way society sometimes looks at women, but we sometimes feel we're not good enough, we're not capable, we don't have the ability to do a certain thing or reach a certain level. So really, it's just believing in yourself and being persistent."
Ultimately, women as a community should celebrate their accomplishments—because, as Duha points out, a lot has changed.
"International Women's Day is really a day to acknowledge and appreciate the hard work that we do as women. We are definitely a force to reckon with. We're always supporting each other and really lifting each other. I feel like spreading all that love and positivity has come really just from being a good, solid community of women. And I think it's a day to recognize that despite all the hardships, we've come so far. Especially as about maybe a decade ago, women in Kuwait couldn't even vote. And then just to have all these rights now and equal pay and all of that has just been so amazing to witness."
We can all support women-owned and led businesses this Women's Day
We'd like to issue a call to action—this March, make it a priority to shop at women-owned businesses around you to celebrate Women's Day. Our local businesses are the heart of our community, after all! Support starts at home.
If you're a woman entrepreneur using Lightspeed, we want to tell your story. Please reach out to us using the form on this page so we can celebrate your success.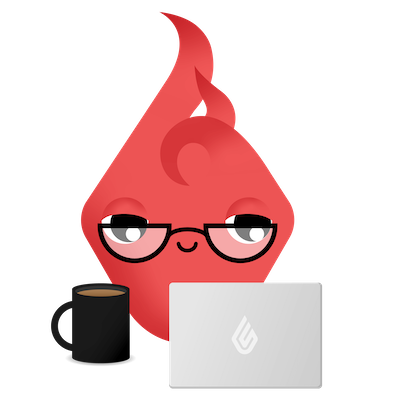 News you care about. Tips you can use.
Everything your business needs to grow, delivered straight to your inbox.