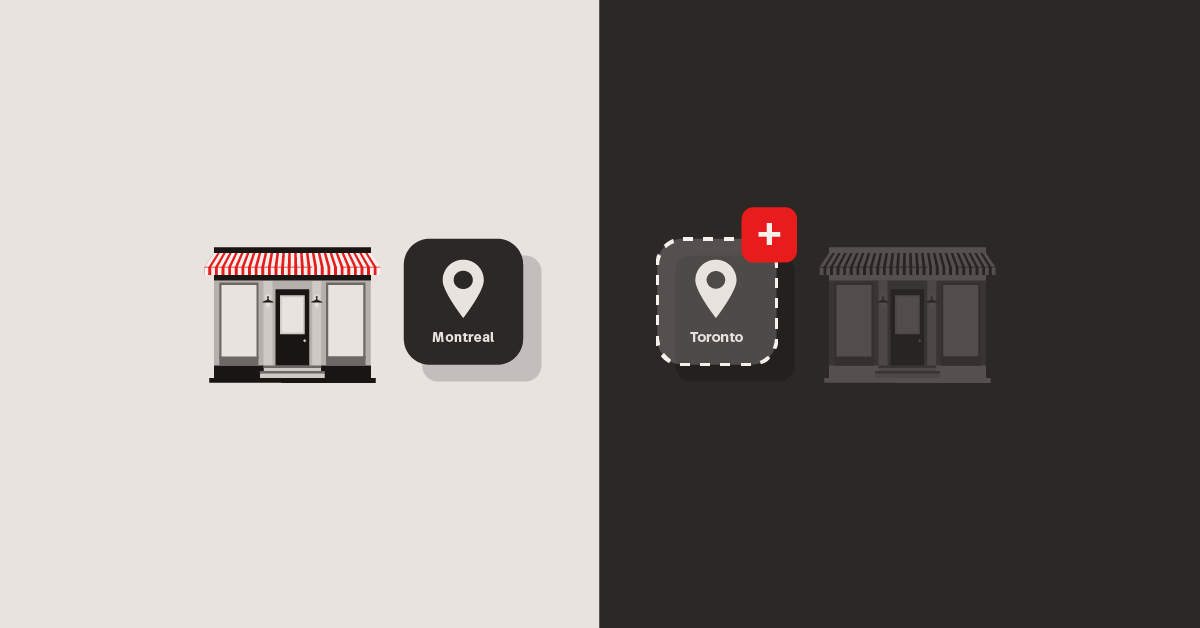 Opening a second business location is a huge achievement. It means that you've successfully launched a brand, developed a customer base, and managed cash flow. The prospect of a new location comes with even bigger opportunities. Let's explore some of the strategic and practical considerations in expanding your company.
It's important to know whether your business is ready for a second location. Assess your current situation to see if it's time to grow:
Has your business space become too small to handle customers?
Can you tap into a market outside of your current location?
Do you have enough money to expand?
Does your lifestyle allow you to put in extra hours?
Will the second location increase revenue?
If you answered "yes" to most of the questions above, you might be ready to grow your company. Opening another business location takes a lot of time, planning, and capital. You need to have a strategy that covers each step for opening a second location or even exploring expanding to a new city.
Growing a business isn't easy. But if done right, a second location can be extremely rewarding. Follow these steps to opening a new branch to ensure success for your business. We've also equipped you with some frequently asked questions when opening a second business location: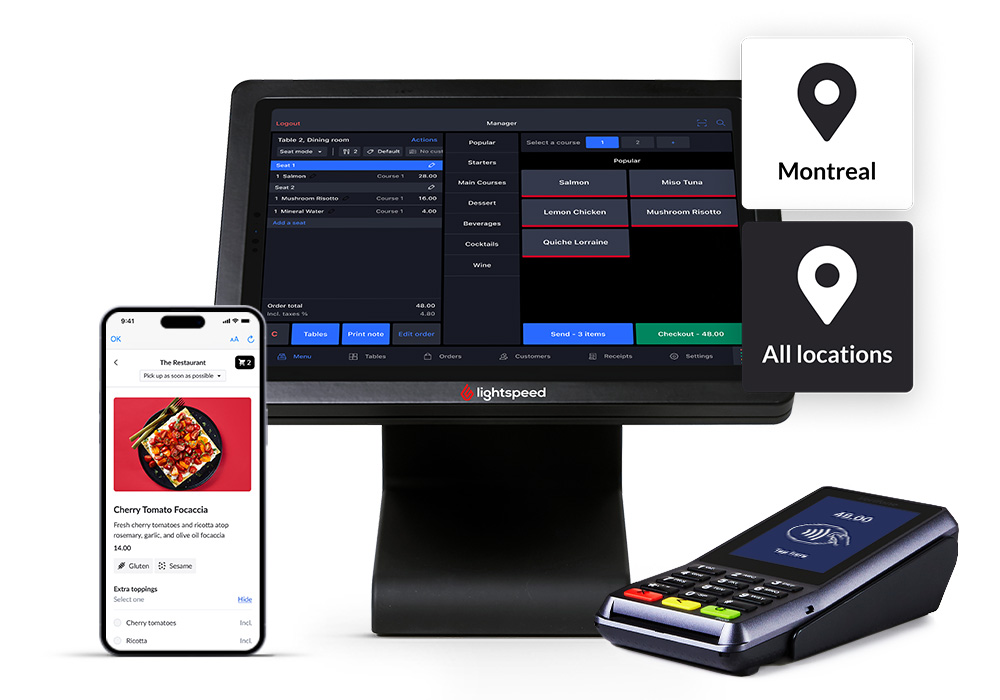 1. Choose a location
If your business is flourishing now, that means you chose a good location the first time around. Use similar methods when planning for your second.
Some business locations do better than others for a reason. It might be because your company is on a major road where more consumers can find it, rather than if it were tucked back on a side street. Or, the surrounding area might help bring in sales. For example, an ice cream parlor might get more customers next to a baseball field than next to a dentist's office.
Make a list of potential business locations. Then, conduct market research to see which spot has the greatest chances of success. Look at the demographics, target customers, and competition in the area. Talk to local consumers and test your brand on a small group to gain insights. The suitability of the final location can be one of the most important factors to consider when opening a second location. Review the zoning, tax, and permit regulations you might need to follow.
2. Develop a marketing plan
In business, brand recognition is gold. The best part about marketing a second business location is that you already have a solid customer base.
Your current customers offer two valuable assets for business expansion:
You know what your target consumers want/need because you already serve them.

You've established a relationship with consumers who trust and advocate your brand.
Keep these ideas in mind when developing a marketing strategy. In creating a marketing plan there are certain steps you need to take:
Market research:

once you have secured your location, take a look at the surrounding area at any competitors (direct and indirect), industry trends and the preferences of your target market.

Complete a SWOT analysis:

Although you likely have conducted one before for your company, approach a new analysis of strengths, weaknesses, opportunities and threats with your new area in mind (city, neighborhood and street).

Define your target:

Drill down to understand the buying patterns and behaviors of your target customer. Reviewing insights of buying, top sellers and seasonal favorites from your POS partner, is a great way to leverage the existing data you have.

Set your objectives:

Create goals that align with your current business goals. Break these down into smaller steps that are SMART (specific, measurable, achievable, relevant and time-bound). Even better if you can bridge these with your staff to strengthen the path toward achieving them.

Perfect your "P"s:

Go back to basics with the 4 marketing Ps – product, price, place and promotion. Consider your distribution channels and the platforms you currently use and apply a keen eye for consistency, cohesiveness and how each could be leveled up to better capture the clientele at this new location. This will help you create a solid

local marketing strategy

for when you expand.

Build your budget:

Assess what your budget will be for your marketing strategy and ensure you are monitoring and measuring throughout your journey.

Tweak over time:

Part of a solid approach is using the information you have to continue to adapt and adjust as you go.
3. Create a business plan
You probably had a plan for your first location. Now it's time to consider your new business location and what opening a second location means for your business as a whole. Depending on how well the initial plan worked, you can model your new second business location after it. Doing so will help with brand consistency between both branches.
Even though you know how you want the second business to run, you should write out a retail business plan. Other people will help you operate. Everyone needs to be on the same page so all locations run the same. Plus, lenders and investors will want to see your business plan.
Your business plan for opening a new branch should consist of a company description that shows how you meet consumer needs. Also, include a market analysis (as outlined above), a list of products and services, and a marketing plan. Add your funding needs and financial projections for the new location.
4. Set up accounting
The larger your business becomes, the easier it is to make mistakes. You do not want to have errors in your books. Set up an accounting system for the second location as soon as you begin making purchases.
To stay organized, separate income and expenses for different business locations. That way, you can see how well each branch performs, and how much you spend on each.
Consider using accounting software to track transactions. Accounting solutions include automation features that compute totals and compile statements for you. Other functions include invoice creation, transaction tracking, and vendor reports, among others.
5. Get capital to open a second business location
Having started your original business location, you know that it takes money to make money. Opening a second location is no different. But unlike the first time, you have a steady stream of revenue that can help you open another location.
To determine how much money you need, make a list of all expenses. Double-check that you've included hidden costs of running a business, such as taxes and permits. Consider startup expenses plus your current location's costs.
Will revenue alone cover the second location's expenses? If not, you must get outside capital. You might pursue a small business loan, crowdfunding, or borrowing from friends and family. However you choose to fund the new location, make sure you have a detailed plan. You should know the exact business budget needed and be able to secure the requisite cash flow.
6. Hire employees
No matter how much of a hands-on business owner you are, you can't be in two places at the same time. You will need to hire people to help run the second location.
Think about the positions you must fill. You might need to hire a manager to keep an eye on day-to-day operations when you're not there. It's a good idea to begin the hiring process early and have your team trained before opening day.
Be sure to take care of your employer responsibilities for your new workforce. You'll need to apply for an Employer Identification Number (EIN) if you don't already have one. You might need other ID numbers, depending on your location and number of employees.
7. Buy supplies and inventory
You probably have a good idea of what you need to operate at a second location. Make a list of all the equipment, supplies, and inventory required. Think past the obvious items to things that will help you run your business more efficiently, like an easy-to-use POS system.
Keep the same suppliers that you use at your original business location. Using the same vendors helps to keep things consistent across all locations.
Before buying items, make sure you measure the new space. You want to be sure equipment and furniture will fit in the space, and that regular inventory management will be possible. Also, check that you're meeting the proper codes and requirements. For example, if space only permits a 60-person occupancy, don't set your restaurant up to seat 100 people.
8. Preserve culture across locations
Building a brand—and maintaining it—across branches is a challenge but one worth meeting and preparing for. Brand culture consists of many things including: brand values, identity, your vision and mission. When you open a 2nd location, it becomes imperative to tune into the cultural nuances of a neighborhood and balance that with your own brand culture. Here are a series of actions to take to effectively preserve your brand across multiple locations.
Define and communicate your values:

Your businesses' core values are the foundation of your brand identity. In clearly defining them you are creating a solid foundation for both brand messaging and for who is attracted to work with you. It is of utmost importance that these values are not simply words spoken in marketing materials but woven into both operations and key decision making.

Training & On-boarding:

A solid onboarding process goes above simply training to communicate the brand's values, history, expectations and vision for the future. In doing so, employees feel immersed in the business and connected to adopt the culture. Whenever possible, provide mentorship throughout the process and documentation with real-life examples that resonate and help newcomers navigate the culture.

Encourage Collaboration:

Create an atmosphere of collaboration between your branches—so employees can lean on one another, exchanging information, inspiration and insights. This can go a tremendous way in creating cohesiveness across your brand and in diffusing any tension that could arise between separate teams. Create opportunities for shared experiences that transcend geographical boundaries or otherwise.

Bend, Don't Break:

It's important to adapt your brand to the new location's space, customers, neighborhood and potentially new city. One thing to keep in mind is to hold a balance between respecting the local nuances and cultures while not diluting your core brand values. One great way to do this is to champion staff to contribute suggestions within a brand culture framework. So for example, if giving back to the community is in your DNA, ask your staff what neighborhood spots they would suggest.

Leverage Technology:

When working across locations, using technology tools for communication, collaboration and data sourcing is a great way to unify your messaging. It creates a clear and even playing field for staff to have access to information at their fingertips and it streamlines processes so your time is maximized in relaying important details quickly across geographies.

Have Strategies on Standby:

Your business strategies will evolve as you expand. New learnings will shape the direction of your brand and perhaps even your vision for the future. Staff also play a key role in being the brand's echo, so have regular meetings and town halls to discuss what could be improved upon and tweak your strategies accordingly.

Champion Inclusion & Diversity:

Celebrate your workforce and their sense of belonging. Create unique opportunities for your staff to share, weaving diversity and inclusion into the fabric of your DNA and showcasing your staff from all locations.
9. FAQs
Can a small business have multiple locations?
Yes, small businesses can have multiple locations, stores, offices or even branches. Opening locations across geographies allows small businesses to expand their customer base and market presence.
What are the factors to consider when opening a new location?
There are approximately 10 major factors to consider when opening a new location, many of which we have covered in more detail above. These include, but are not limited to: market research, financial considerations, legal and regulatory compliance, operational logistics, staffing, brand consistency, competitive analysis, risk and scalability.
How do I start a second business location?
In planning for a second business location there are a variety of things to consider as outlined above. Once you've gone through the steps, you'll want to consider a grand opening to start establishing your brand and relationships in the community. In the beginning you will want to monitor your KPIs and customer feedback and continue to modify and iterate as you go.
What are the advantages of opening new locations?
Opening new business locations can present many opportunities. However, your expansion must be aligned with your greater strategy. The most obvious advantages to more stores is revenue growth and with that greater brand recognition and market presence. There are some additional benefits that often come with brand expansion and taking on new geographies like fresh talent, strategic partnerships, risk and customer base diversification and the ability to expand your product or service offering.
What are the disadvantages of opening a new branch?
As to be expected, opening another location comes with many challenges and some potential disadvantages. First and foremost, there is an increase in costs up front and the operational complexity side of things increases greatly. Especially for smaller businesses, management of time and human resources may become an issue—with diluted focus or general strain on maintaining the brand and consistency across spaces. Outside of this, regulatory compliance, cash flow, market saturation, increased overhead and general market risks are all threats in expanding.
Can an LLC have 2 locations?
Yes a Limited Liability Company, or LLC, can have multiple locations. The structure of an LLC allows for flexibility of ownership, management, and the operations.
Can I use the same EIN for two businesses?
The Internal Revenue Service (IRS) assigns one Employer Identification Number (EIN) to each business entity. As such, an EIN acts as a unique identifier, tracking a businesses tax obligations. However there two instances that act as exceptions to this rule:
Sole Proprietorship with multiple businesses

:

If you operate multiple sole proprietorships, each considered a separate business you can use the same EIN. However, each business name should be listed on the Schedule C (Form 1040) when filing taxes.

Single-Member LLCs: A single-member LLC (SMLLC) that is disregarded for tax purposes (treated as a sole proprietorship) may use the owner's Social Security Number (SSN) or an EIN. If the SMLLC chooses to use an EIN, it can use the owner's SSN for tax filing purposes.
10. Putting it all together
Opening another business location is a challenging and rewarding milestone. If business expansion is in your future, make sure you create a detailed plan. Use the lessons you learned from your original location to launch the new venture and create a system to reassess and adapt to your new geography as you go. Set yourself up for success with leading insights to let data tell the story for you, making future-forward decision making.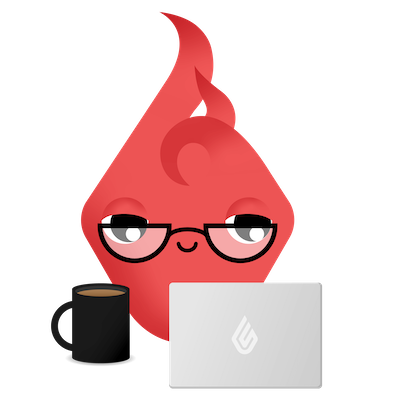 News you care about. Tips you can use.
Everything your business needs to grow, delivered straight to your inbox.