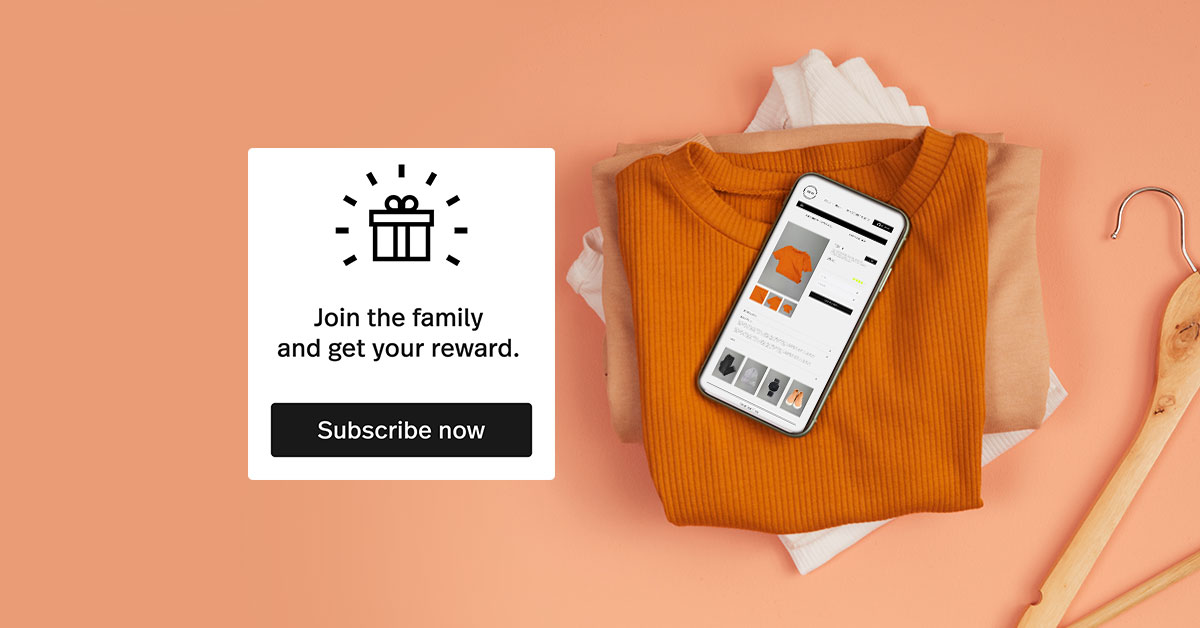 The way people think about retail is changing, and it's no longer just about having the best products. It's about eye-catching customer service. It's about having a relatable brand. It's about the relationship. If you want to increase your retail sales, you need a way to build customer loyalty—something that will lead to increased recurring revenue for your business.
Memberships and subscriptions for services might just be the thing to help you out here. Beyond just a place to stop in and shop, retail businesses can use subscription plans for services to build relationships with their customers and bring them even more value.
In this post, we'll go over:
Prepare your business for the future of commerce
Meet the challenges of the new era of commerce with our future-proof retail tactics. Find out how cloud-based solutions can help you grow, and how to boost customer loyalty, online and off.
Building and maintaining customer loyalty in a new era of commerce
Experiential retail has been on the rise. Making your store a destination brings extra value to customers. When your brick and mortar location has an experiential touch, it becomes more than just an alternate sales channel to eCommerce. Instead, it's something that can draw customers in for more reasons than just buying a product.
However, if you're only catching a customer's eye once, the effort you put into transforming your store might all be for naught.
When pivoting how you think about your business, you need to do more than calculate your initial customer acquisition costs. To ensure the time and money you spend acquiring customers isn't wasted, you need to focus on your customer retention rate as well. You need to go beyond the wow for new customers—you need to turn that initial reaction into loyalty to increase retail sales. And you need to keep your existing customers loyal, too.
Creating loyal customers for the long term
This is why just being experiential itself may not be enough. You need a way to continue to build customer loyalty through the relationship people have with your brand, beyond being a cool place to shop. You need a way to pump up their customer lifetime value without pumping up your marketing costs to keep them coming back.
The good news is that once you've got a customer's loyalty, it pays off. You have a 60% to 70% success rate marketing to repeat customers. And loyal customers are more likely to tell others about your store, giving you the all-important word-of-mouth cred, something that's a primary factor between 20 to 50% of purchasing decisions for customers.
So with all of this in mind, you can see why it's more important than ever to be thinking about how your customers will be building a relationship with your business.
One angle you can tackle this from? Memberships and subscription billing for services.
Selling services—and in particular, repeat services—means you've got a built-in return customer. And selling memberships that make customers feel valued gives them a connection to your brand. Building loyalty through these relationships is a surefire way to increase retail sales. A study by Bain & Company found that companies with strong customer loyalty grow revenue twice as fast as others in their industry.
4 strategies to increase retail sales with subscription billing
So we can see why services and memberships are so important to retailers looking to give customers a reason to prioritize their business when it comes to making purchasing decisions. You give them a reason to come back beyond just your kick-ass products and well-designed store. It's not just an experience—it's a relationship that ultimately serves to increase retail sales.
If you've never dabbled in recurring services or memberships before, don't worry—we've come up with 4 jumping off points you can start from.
One of the easiest ways to set up the following strategies in your retail business is by using Lightspeed Subscriptions. Subscriptions helps you out by automating the billing process, so all you need to do is set up your services and memberships and then get customers onboard. After that, you'll bring in recurring revenue from loyal customers as Subscriptions handles the payments for you.
1. Offer lessons through subscription billing
If you've got something to teach people, this is a great way to build a personal relationship with customers. You come across as an expert in your field, and customers may feel encouraged to purchase products from you to supplement what they've learned.
Offering lessons through recurring billing means you'll be able to focus on the lesson itself, not waste hours on monthly fee management, so you can scale up your lessons to accommodate as many interested customers as you have time slots. And because offering lessons as a subscription service means customers will be automatically billed each month, you can count on less costly no-shows where you don't get paid.
Lightspeed retailer Allstar Guitar & Academy uses recurring billing to offer music lessons to customers with less hassle than their previous system.
"We have a dozen instructors with over 200 students. Generally speaking, it was quite tedious for both us and the customer when monthly lesson fees were due. [With Lightspeed Subscriptions], a process that used to take at least a week to accomplish manually now happens automatically and with very minimal involvement," says Steve Brownlee, Manager of Strategic Marketing, Retail & Operations at Allstar Guitar.
If you want to start offering lessons in your store, think about what expertise you have to teach. For a music store like Allstar Guitar, this meant music lessons. For a home decor store, it could mean a monthly DIY workshop. A garden centre could host a getting-ready-for-spring course. Whatever you know, you can pass it on to your customers.
If you decide to start offering lessons, be sure you're accommodating for socially distancing conscious customers. You might want to give customers an option to have their lessons virtually or one-on-one, and keep group lessons virtual until your local health authority gives the all-clear. If your area is encouraging mask use, make masks available for customers who prefer to come into your store.
2. Offer customers a way to subscribe and save with discounts
Everyone likes a sale, but traditionally, sales happen when the company decides they do, not the customer. Since discounts influence where 77% of customers choose to shop, giving them a way to subscribe and save at your business whenever they want to shop encourages them to keep coming back. They've already spent the money for discounted prices, after all—they need to return to use their perk.
A pet store, for example, could offer a $15 dollar a month subscription for 10% off any purchases made. Customers stopping by to pick up their pet's food would be able to take advantage of their discount to stock up on toys and supplies, like cat litter. It's a win-win for both parties—the customer saves money on purchases to spoil their precious pets, and the pet store sees the average transaction size grow for subscribed customers.
Omnichannel businesses could extend the savings online by giving subscribed customers a unique discount code. This way, even if your store is closed or has reduced hours, customers still get value for their subscription and you still encourage their business.
3. Offer product rental services
With this strategy, you give customers a way to use products without committing to owning them right away.
Product rentals can be sorted into three general categories: transactional, relationship and rent-to-own. Transactional rentals are the typical rent-and-return kinds, where a customer rents a product for a set duration and then returns it.
The other two rental types are a little more unusual in the retail space.
Relationship rentals

work like a subscription service. Customers pay for access to a set inventory they can borrow from for as long as they're subscribed.

Rent-to-own sees customers paying over time for an object they've rented from your store. Either they eventually return the item to be rented by someone else, or they meet the payment threshold to own the item and it ceases being a rental.
Rental service examples
What kind of rental service you can easily establish depends on your specific retail industry. For example:
A medical supply store could set up a

transactional

rent-and-return system, where customers rent after-surgery supplies such as canes as they need them.

Automatically billing customers for every month they require the equipment means there's less hassle for both the retailer and the customer.

A hardware store could establish a

relationship

system where customers can subscribe and borrow tools as they need.

A recurring billing model means customers can subscribe to the service as long as they need it and pick up tools as the occasion arises.

A bicycle retailer could use the

rent-to-own

model to rent out bikes that would eventually become the customer's property if not returned before the bike was paid off.

Customers could use this system to try out bikes for an extended period, while the retailer makes money off their trial period.
If you decide to go for a rental subscription service, ensure you're thoroughly cleaning all returned items with products on the EPA's list of COVID-19 disinfectants.
4. Offer your customers VIP memberships
This strategy combines aspects of the others for a VIP membership experience for customers. You could offer a combination of rent-to-own subscriptions and ongoing lessons for the customer's shiny new product, for example. Or you could give them discounts, personalized attention and extra goodies for becoming a member.
Lightspeed retailer Out There Outfitters uses Lightspeed Subscriptions to power the recurring billing behind their Insider's Club. For a monthly fee, subscribers get:
A discount on all purchases

A holiday gift box

First access to seasonal sales and new inventory

Exclusive sales and promotions

Out There Outfitters merch
The discount is the eye-catcher, sure—but everything else in the package makes customers feel like shopping at Out There Outfitters is a VIP experience. It builds that all-important relationship that encourages increased customer loyalty. And because the billing process is automated and doesn't require a lot of hands-on management, Out There Outfitters can spend the time saved giving their subscribers incredible customer service.
A bike store could approach this strategy completely differently. Their VIP subscribers could get a discount, sure—but they could also get service and repairs built in to their subscription and bicycle storage in the winter months.
The key thing here is, whatever you do and whatever retail niche you fill, customers should feel like they're paying for special service. You want to be the first business to come to mind when they need something.
Increase your retail revenue with subscriptions
Expanding into retail services helps you take your business to the next level in your customers' minds. By becoming part of their lives for more than just products, you can increase retail sales and grow your monthly revenue.
And by doing it through a program like Lightspeed Subscriptions, you can do it without adding a ton of extra work to your plate.
If you're interested in starting your own recurring billing plan for your business, let's chat about Lightspeed Subscriptions.
News you care about. Tips you can use.
Everything your business needs to grow, delivered straight to your inbox.