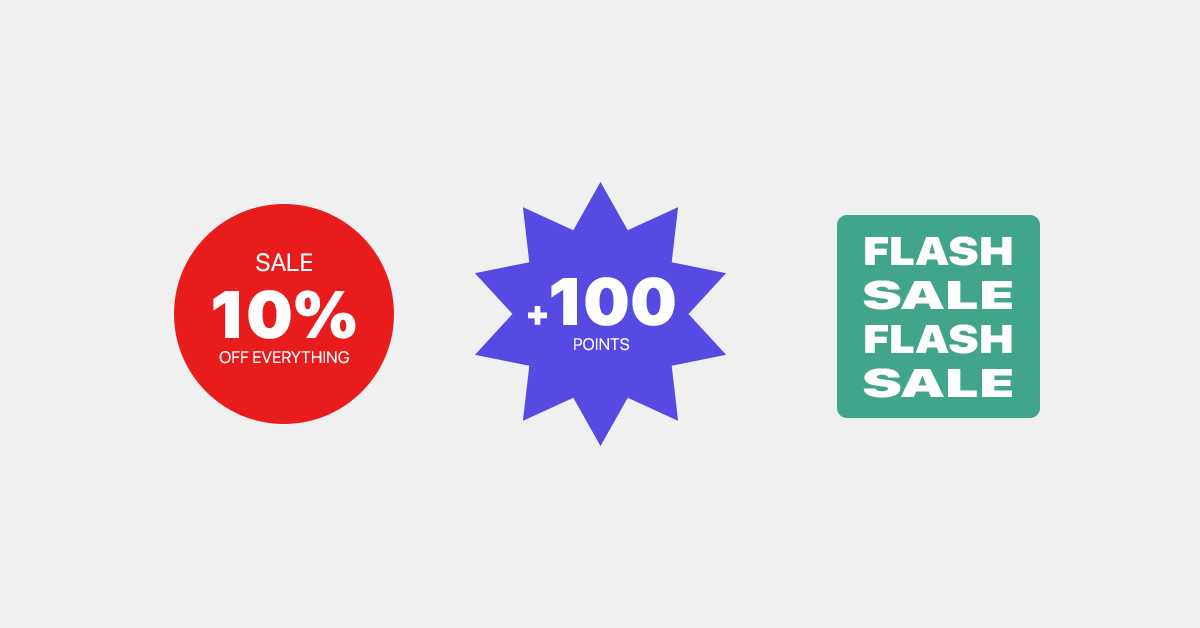 The winter holidays are one of the most crucial sales periods for retailers. Some of the biggest sales days of the year happen in the two months leading up to the new year, setting businesses up with the capital to grow. Are you ready? Do you have your sales and promotional ideas planned out?
In an increasingly competitive market, it's not enough to set some storewide discounts and call it a day. You need to excite shoppers with your holiday sales and time them right so you end up with maximum profits and minimum leftover inventory.
In this post, we'll talk about:
Retail Report: 50 Easy Holiday Marketing Ideas For Retailers
Your whole year has been leading up to this moment—how are you going to make an impact?
The most important sales dates for the holidays
You could turn holiday sales on for all of November and December, and indeed, you probably should have some discounts going all season. But some days are more important than others, with holiday shopping peaking at predictable times throughout the season.
These are the days you need to base your holiday sale ideas around—your tent poles for drawing in customers.
Black Friday, Small Business Saturday and Cyber Monday
Known as BFCM (or, more recently, Cyber Five), the American Thanksgiving to Cyber Monday period represents a blitz of sales that kick off the holiday period. These days are some of the biggest shopping periods of the year.
Typically, customers look for steep deals in-store on Black Friday, shop at their local retailers on Saturday and finish out the week with online sales on Monday. Some shopping starts on Thanksgiving, though the era of in-store Thanksgiving sales seems to be ending, making it more of an eCom-heavy day.
Competition is heavy and the potential revenue is high. Retailers brought in $12.16 billion in online sales on Cyber Monday in 2020.
Free Shipping Day
Free Shipping Day is a day in mid-December where retailers offer free shipping on items meant to arrive by Christmas Eve. The day started as a formal event by FreeShippingDay.org in 2008 and has been going strong since. In 2021, Free Shipping Day will fall on December 14.
Whether or not your business formally signs up for the event, online shoppers will be looking for fast free shipping on the 14th, so it's in your best interest to offer it (and advertise that you are).
Super Saturday
Super Saturday is the last Saturday before Christmas. For many customers, it represents the end of their shopping season. Retailers typically bring in sales to rival Black Friday.
Because Super Saturday falls so close to the holidays, it's historically been a bigger day for brick and mortar sales than online sales. While in-store Super Saturday sales dropped last year thanks to the pandemic, it stands to make a comeback this year, especially if you're offering ways to buy online and pick up in store.
Boxing Day
Boxing Day, the day after Christmas, has been a sales hit in Canada for years now. It's been slower to catch on in the United States, but some retailers have started to offer Boxing Day discounts, and end of year sales are a tried and true tradition.
You can use these sales to clear out your inventory—you don't want stale holiday merchandise on your shelves come January, after all.
Four sales and promotional ideas for the holidays
Now that you have your important dates pencilled in, what kinds of sale ideas will draw customers to your store?
Luckily, the answers aren't complicated—you just need to set them up and decide how they'll work for your store. Here are four sale ideas you can use for the holidays.
1. Buy one, get one free sales
Ah, the classics—everyone likes a good BOGO sale. 66% of shoppers like it the most out of any type of promotion. It's a win win for retailers and customers, after all. Holiday shoppers can stock up on gifts while you make a larger profit than if you'd held a half-off sale.
BOGO sales move inventory effectively by giving shoppers a deal they can't pass up. If Super Saturday is coming up and you have more stock than you'd like, roll one out to move those last-minute gifts. If you have excess stock after Christmas, make your Boxing Day and end of year sales BOGO-centric to clean out your shelves and make room for exciting new merchandise in January.
Don't jump the gun on a BOGO sale, though. While they're good for getting attention, if an item is able to sell multiple units at full price, you don't need a BOGO sale to clear the shelves. That's why it can be a good idea to roll these sales out once you have an idea of how fast your holiday stock is selling.
2. Quantity discounts
This sale idea rewards customers for buying more. Holiday shoppers could buy four bottles of wine and get a discount on each bottle, or they could buy five pairs of socks and get a discount on their overall total. The specific flavor of sale is up to you.
The key to success here is to pick the gifts customers will realistically buy in bulk. If it's more likely that most customers will buy a maximum of two, you might have more success with a BOGO sale instead. Try setting quantity discounts on smaller items and stocking stuffers, or on gifts someone would want to receive more than one of, like golf balls or liquor.
Quantity discounts are relatively timeless. They'll help you move inventory throughout the holiday season, so set them early and run them until the new year.
Tip: You can easily set BOGO and bulk discounts with Lightspeed's customizable discount rules.
3. Loyalty-rewarding sales and perks
Your holiday sales and promotional ideas should take building customer loyalty into account.
First, encourage holiday shoppers to become loyal customers by offering bonus rewards when they sign up for your loyalty program. To encourage another purchase right away, give them enough points for a reward or a discount to be redeemed on their next purchase. Run this promotion throughout the entire holiday season for maximum impact.
Second, reach out to your loyalty program members with discount codes. You could offer them free shipping from your online store to promote Free Shipping Day, or a steep one-day-only Super Saturday discount code to ensure their last-minute purchases are from your store.
While you can run these promotions for all your customers, your loyalty program members are the most engaged, so be sure you're communicating with them directly. Lightspeed Loyalty lets you send emails or SMS messages to members directly from your loyalty program dashboard.
Finally, entice loyalty program members who haven't shopped with you in a while back with a special discount just for them. For example, with Lightspeed Loyalty, you'd set a desired dormant time frame and a reward, and Loyalty would automatically reach out to those customers.
You can use these loyalty rewards to bring customers back throughout the holiday season, sending customers who haven't been back in a month a discount for buying more gifts at your store. Once the holidays are over, you can extend the dormancy period to three or six months.
4. Buy now, pay later (BNPL)
Technically, this isn't a sale idea—the customer is still paying the full price, after all. But they don't need to pay in full right away at checkout, so it functions a bit like a sale where your business still gets the full price of the item.
Buy now, pay later needs to be in your holiday promotions plans. Its popularity has exploded over the last year—an almost 50% growth—as it gives customers a way to manage their budgets while still taking home their purchases. It's particularly popular with millennials and Gen Z shoppers and is sure to factor into their 2021 holiday plans.
While the customer doesn't pay for their purchase in full right away, your business still gets the full worth of the item, minus a fee from your BNPL service provider. Then, the service provider manages the payments from the customer. All you need to do is make BNPL available.
With BNPL being popular for eCommerce—nearly half of all BNPL users say they use it most of the time when they shop online—you'll want to make sure you're offering it in time for Cyber Monday.
Make the most of your holiday sales
The 2021 holiday period is shaping up to be a record-setting season, with a projected $1.093 trillion in sales up for grabs.
With the holiday period being as important as it is, you need to plan your sales and promotional ideas carefully. That's easier if you have a commerce platform (point of sale system) that enables you to set different kinds of discounts and manage your loyalty program in the same place.
If you'd like to see how Lightspeed could supercharge your holiday sales, watch our free demo.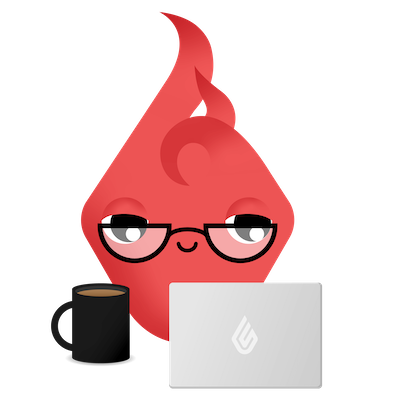 News you care about. Tips you can use.
Everything your business needs to grow, delivered straight to your inbox.