Gain direct access to 1.2M golfers with the Lightspeed Marketplace
Get in front of golfers actively looking to book tee times online. Our marketplace allows you to attract new players and increase revenue. Fill the form below to talk to one of our experts.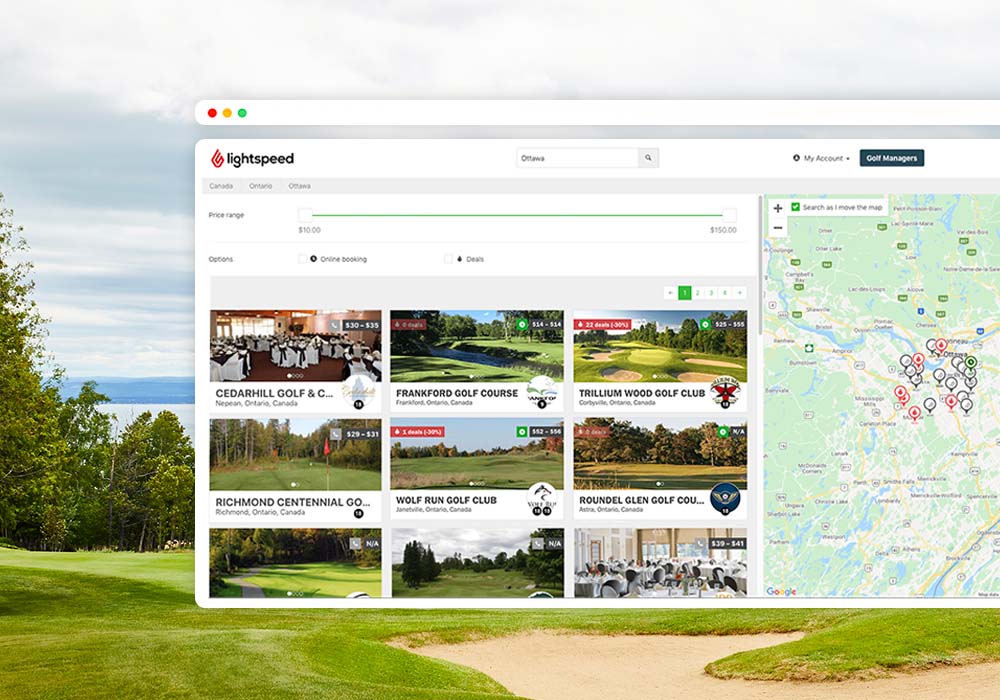 Reach a larger audience and attract new golfers.
Improve your online visibility and increase bookings
Sync your tee sheet directly with your marketplace profile
Become a customer and get listed on the marketplace for free
Get total control of your page—change it anytime, anywhere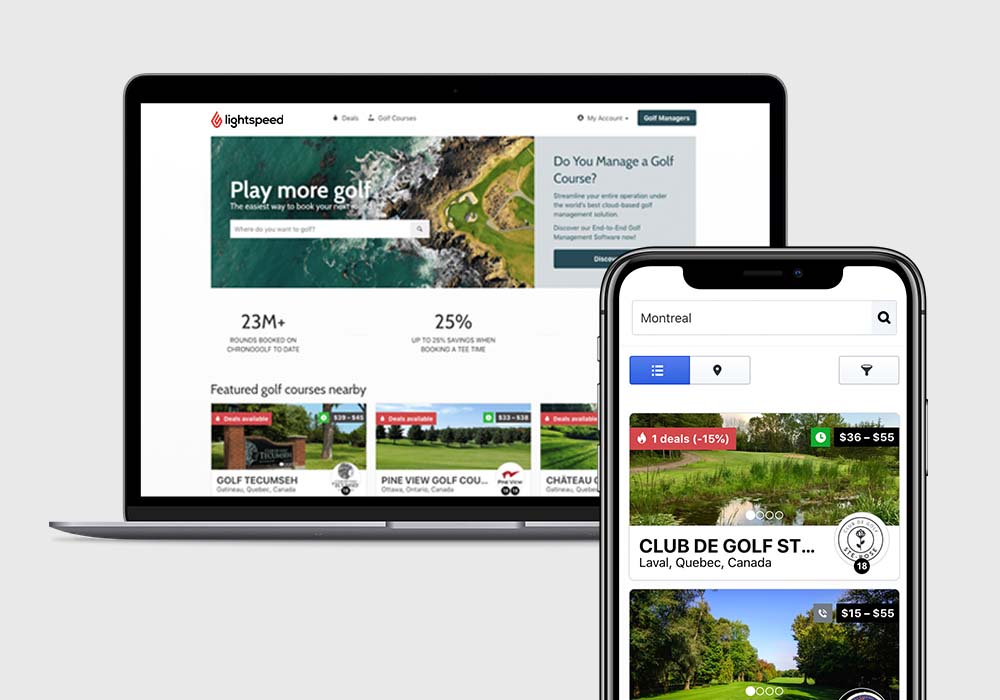 Trusted by over 1200 golf courses worldwide
Discover why so many facilities are finding success with Lightspeed.
Want to know more?
Get your free personalized quote and let us answer any questions you have about Lightspeed Golf's one-stop management platform.