The leading golf course management software
Manage your entire course with our one-stop solution.

Chronogolf is now Lightspeed
Used by over 1200 golf courses worldwide and supported by the same team of passionate golfers, your favourite golf course management system is now powered by Lightspeed.
A golf management solution like no other.
With Lightspeed you get the peace of mind of being able to easily manage your entire facility from a single platform.
Simplify your daily operations with a robust, easy-to-use tee sheet
Easily adapt your restaurant with powerful technology
Get your pro shop ready for the new era of retail
Grow your online presence and effortlesly increase revenues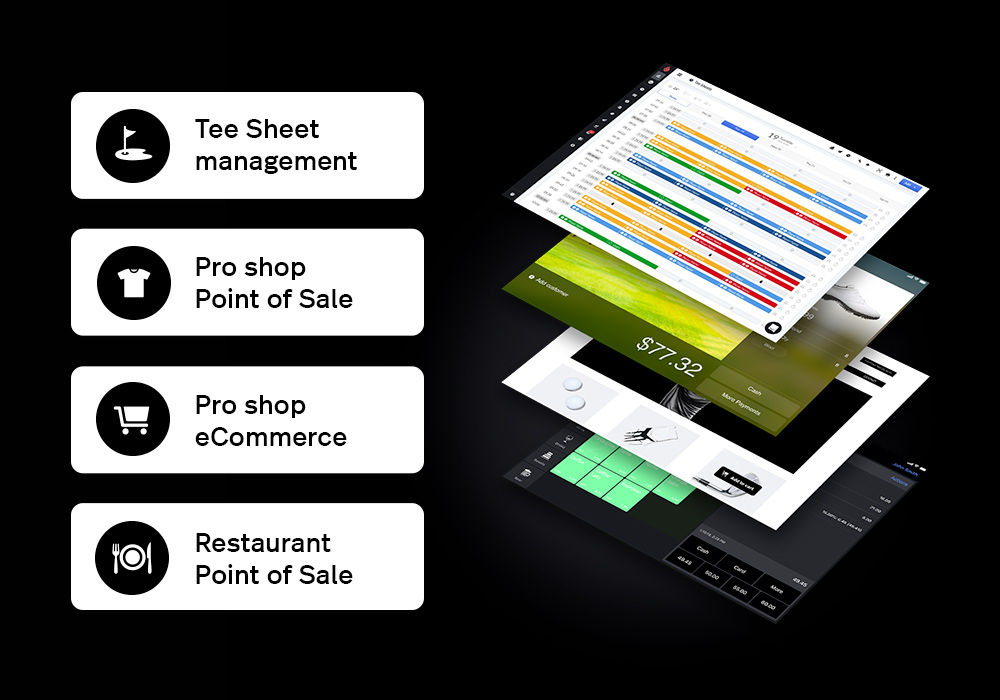 Run your business like a pro with the industry's leading tee sheet.
Lightspeed is the most powerful cloud-based tee sheet and golf course management software on the market. Do it all from one system—and do it more efficiently than ever.
Simplify and streamline your scheduling with a flexible, user-friendly tee sheet
Create unlimited categories, book and reorganize tee times instantly
Manage standards, shotguns, crossovers and front/backs in a few clicks
Access your tee sheet and customer data anywhere with a cloud-based system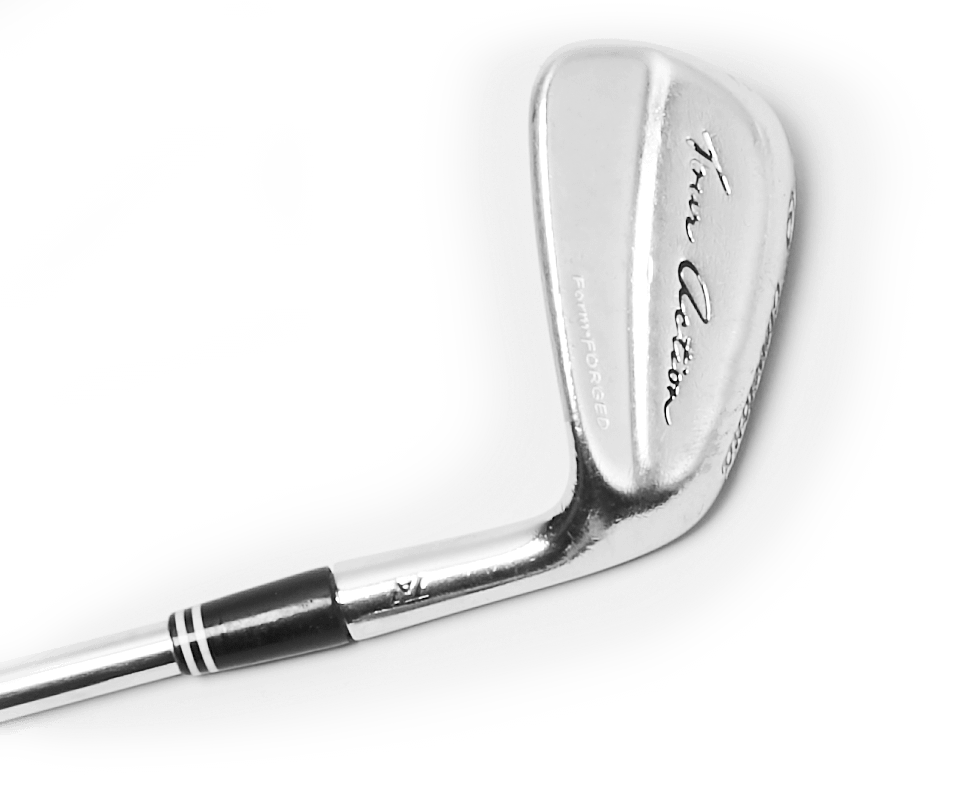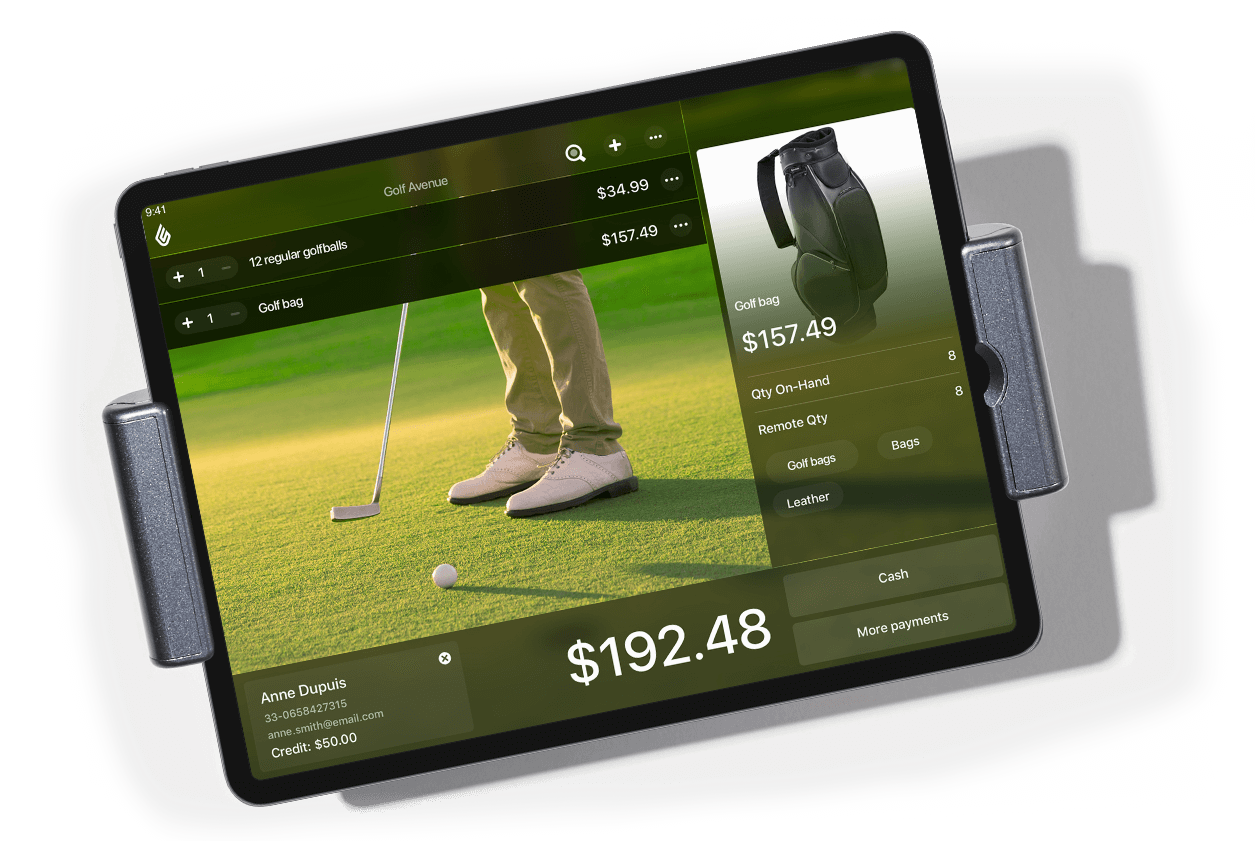 What is your golf course type?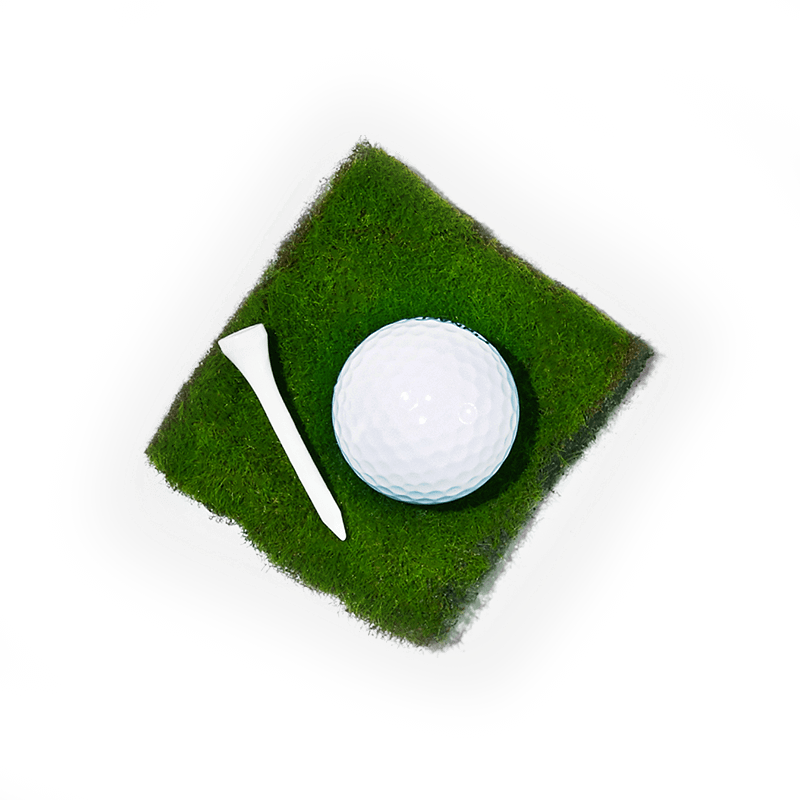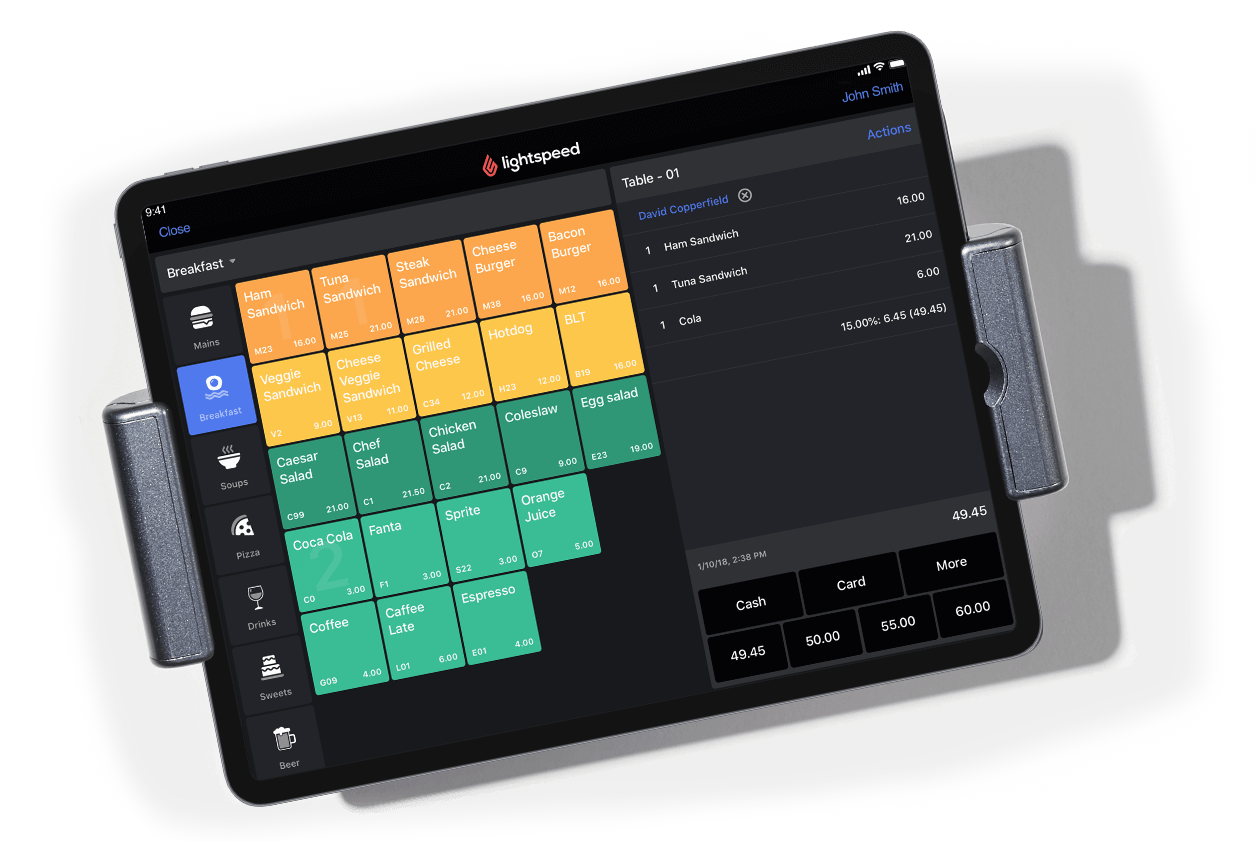 Unlock your potential with powerful golf pro shop software.
Modernize your pro shop and improve customer service with a POS system tailored for golf retail—and fully integrated with your tee sheet. Wherever you are, on any device, run your pro shop the way you want.
Track customer experience across your facility with seamless POS integration
Access sales and inventory data from anywhere with a cloud-based POS
Make confident business decisions with complete reporting and analytics
Manage supplier information and reorder easily with built-in purchase orders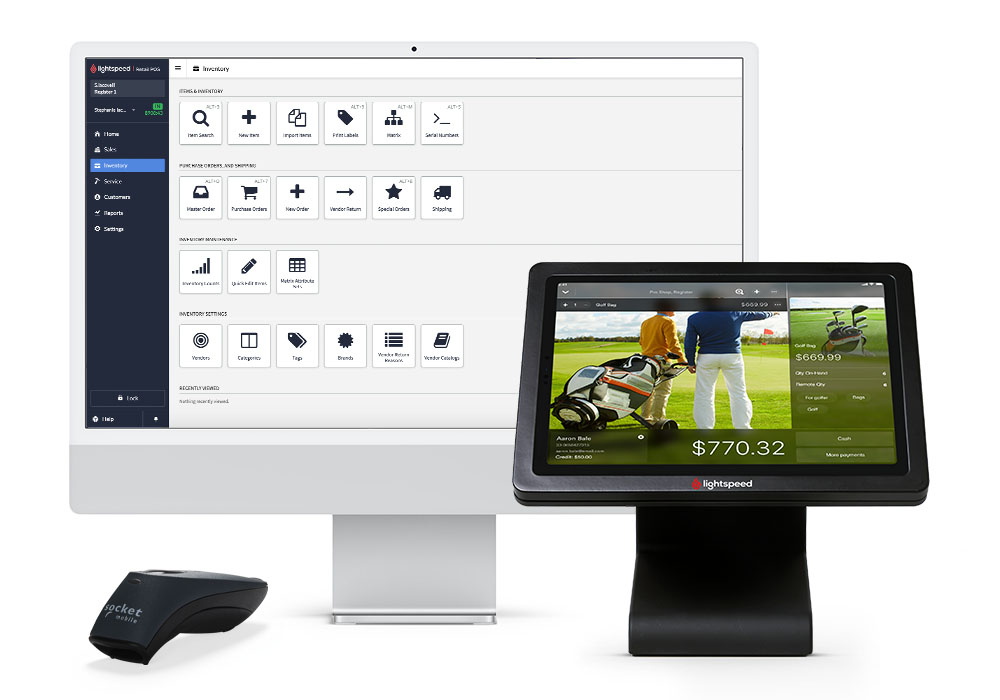 Optimize sales in the clubhouse restaurant and snack bar.
Turn more tables and improve your service with the cloud-based restaurant POS built to handle everything from drinks on the course to meals at the clubhouse. Lightspeed helps make your course's restaurant the go-to spot after hitting the links.
Follow players from the course to the restaurant with a seamless tee sheet to POS integration
Customize your floor plan and menus for maximum efficiency
Speed up service and enter orders and accept payment anywhere with an iPad POS
Improve communication with your kitchen with a connected cloud-based system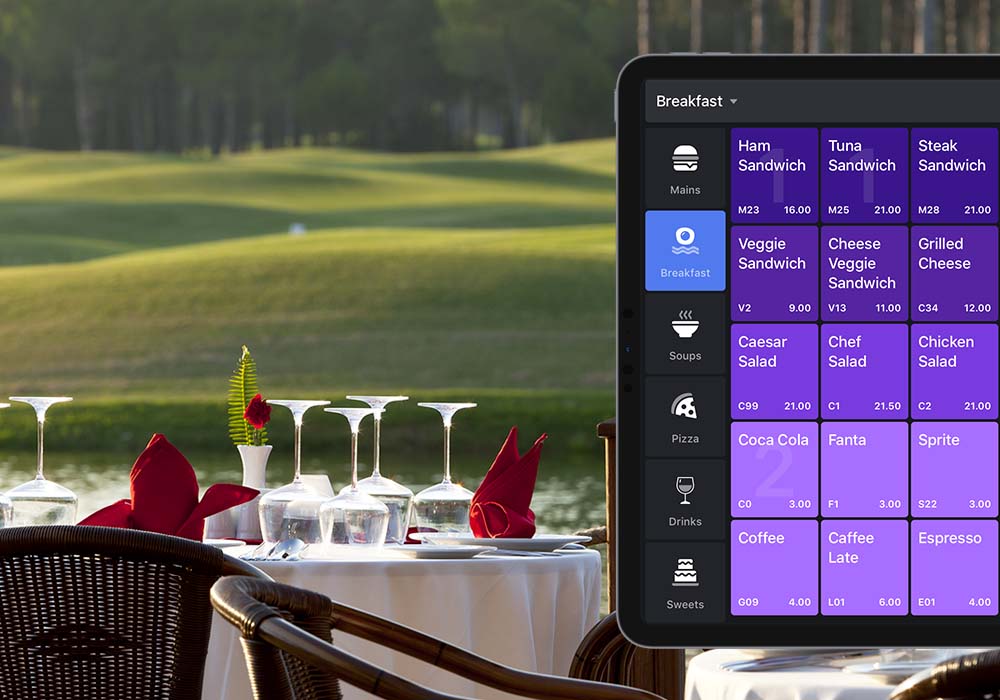 Sell through the unexpected with Lightspeed eCom.
Unlock a new revenue stream that never closes its doors. Manage inventory, shipping, marketing and reports from one platform in a booming online marketplace.
Master online marketing and reach audiences across several online channels
From dispatch to delivery, track orders every step of the way
Build an online store that shoppers want to buy from, over and over again
Online orders sync directly with your pro shop POS and your inventory is automatically updated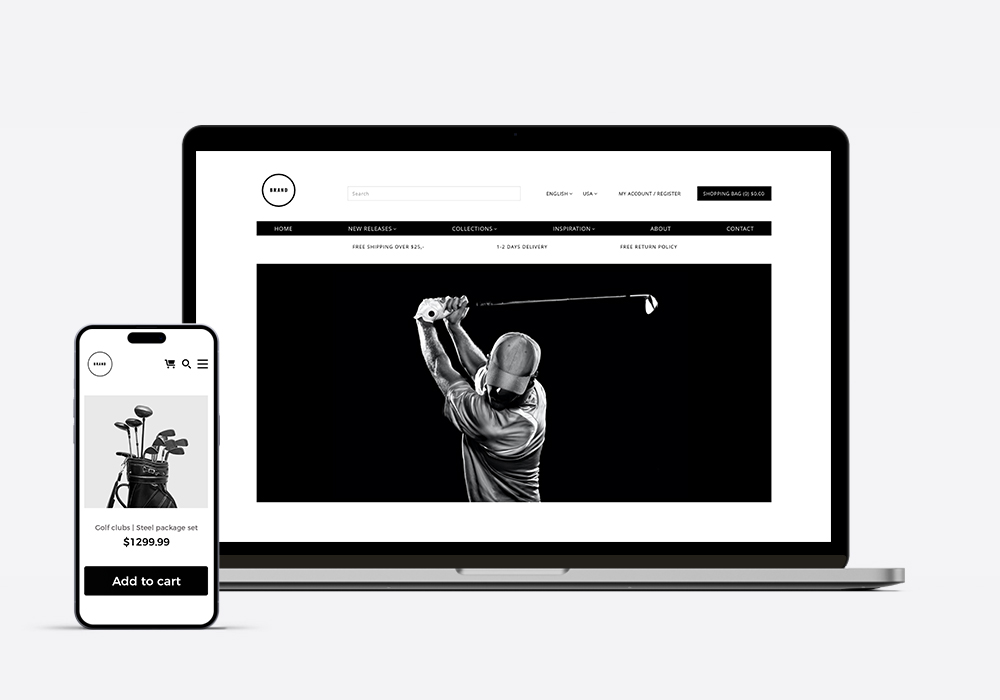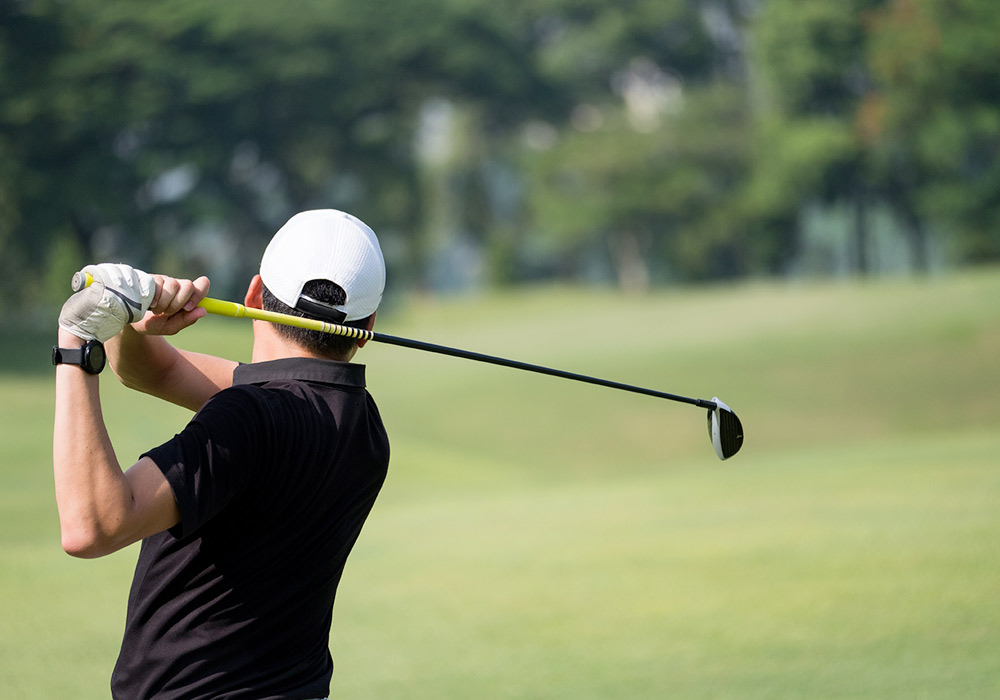 "Lightspeed has allowed us to make a seamless transition to an online tee sheet! They listen to our courses' individual needs and cater their system accordingly. The Lightspeed staff has exceeded our expectations and we recommend their product to any golf course."
Pat Kelley, Partner, Advance Golf Partners
Take payments without leaving your POS.
Lightspeed Payments provides everything you need to process sales and get paid in one place.
Easily accept payments online and in-store
A better experience, for you and your customers
Built-in data protection
Get the fully loaded Verifone P400 contactless terminal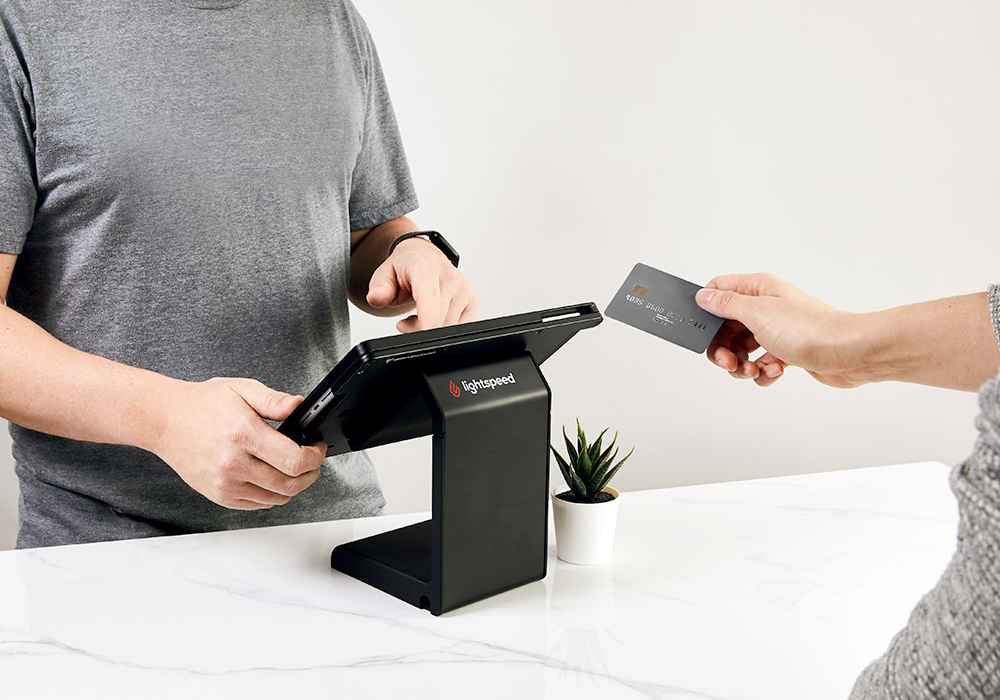 Superpower your software with custom integrations.
Build the system that's right for you. From advanced analytics to customer loyalty tools, our custom add-ons will take you as far as you want to go.
Considering the switch to Lightspeed?
Switching to Lightspeed is easy. From data migration to hardware and payments setup, our industry experts will support you each step of the way.
Get fast 24/7 support
One-on-one onboarding
Dedicated Account Manager to answer every question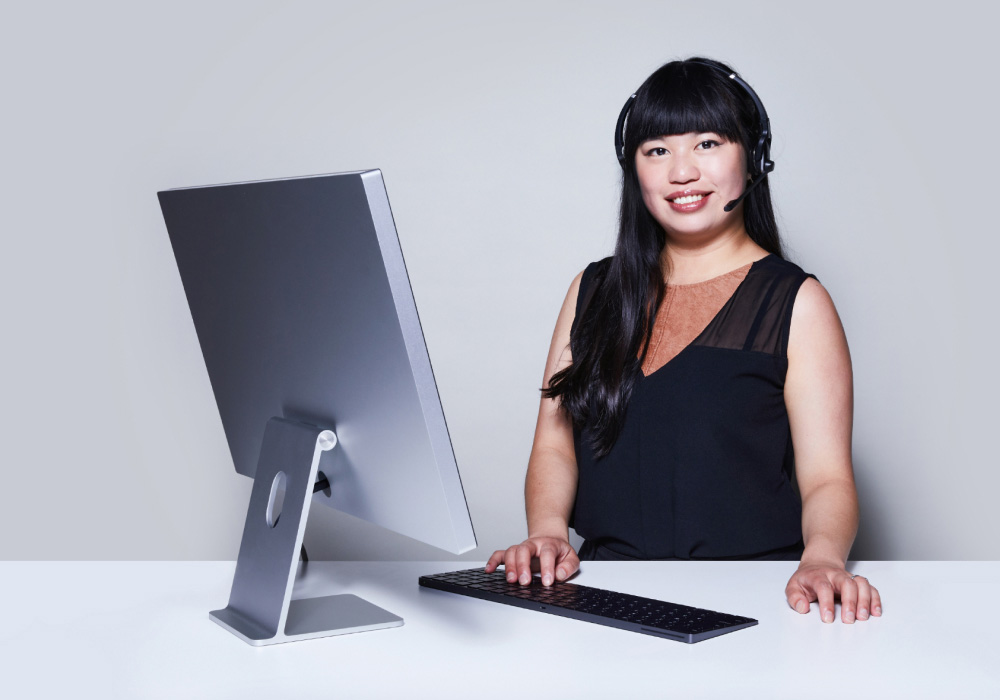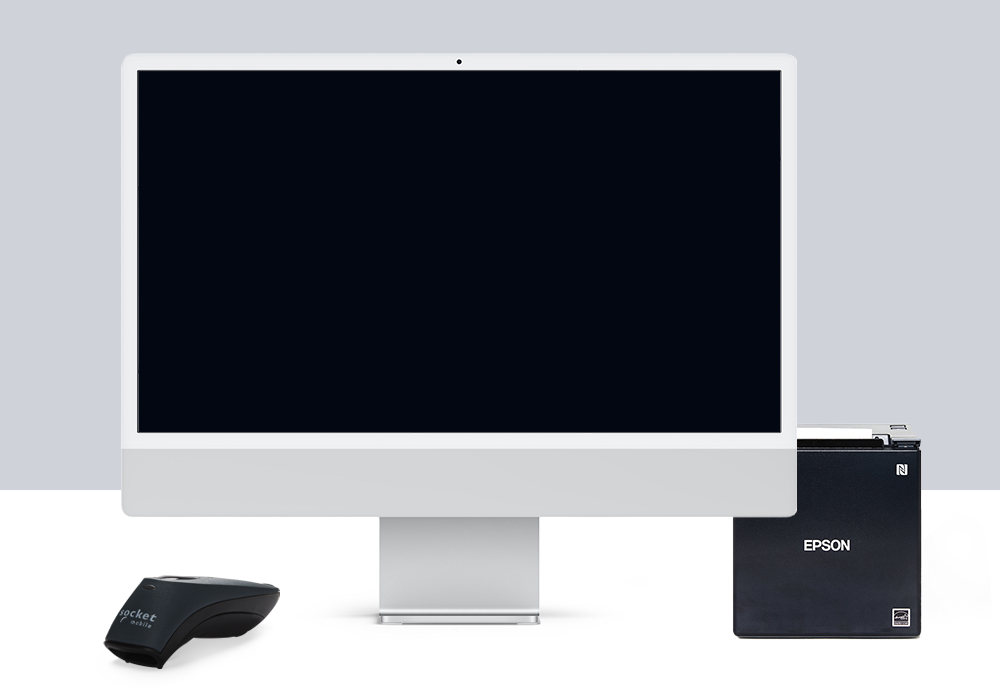 Course to clubhouse. Get the hardware bundle you need.
Whether you're starting from scratch or completing an existing set, Lightspeed's top-quality golf pro shop bundle has a POS tailored to your course's needs.
Golf courses powered by Lightspeed
See what Lightspeed can do for you and your business
Connect with us to discover more.
Frequently asked questions
What is a golf management software?

Lightspeed's golf management software is a cloud-based system designed to help manage every aspect of a golf course business with a set of fully integrated tools: the pro shop golf POS, tee sheet and in-store and online payments as well as food and beverage services, online booking, reporting and analytics, website, accounting, employee management and more.

The key benefit of golf course management software is that all of these separate components are managed via one platform. This allows for simplicity, consistency, efficiency and seamless data flows across a golf course facility.

Lightspeed's golf management software is designed to be used by anyone who oversees or performs various day-to-day operations at a golf course facility: golf course operators, general managers, golf directors, head professionals, kitchen managers, as well as their staff.

Courses that sign onto use Lightspeed Golf's course management software will have access to built-in tools and integrations designed to simplify operations, maximize revenue, reach more golfers, and improve your customer experience:

- Sell and manage tee times and a dynamic pricing
- Take payments both in the pro shop and online
- Seamlessly manage player and member databases
- Access integrations to the Lightspeed Retail and Restaurant POS software
- Offer a complete omnichannel solution including: ecommerce stores, custom websites and mobile apps and an online booking widget
- Built-in sales and marketing tools to connect to directly with your desired audience
- A deep set of reporting and business intelligence tools across the Golf, Retail and Restaurant commerce platform
- A complete set of inventory management tools

How can I improve my golf course with Lightspeed Golf?

Lightspeed's golf management system gives golf operators access to a range of powerful tools to simplify their operations, maximize revenue, reach more golfers and provide an exceptional customer experience both at the course and online.

1. Simplify and streamline operations

Golf courses are complex facilities with a number of different procedures taking place online, in pro shops, restaurants, snack bars, clubhouses, back offices, starter's huts and more. Given this complexity, the use of legacy systems and fragmented technology can often create headaches for staff and customers alike.

This is where Lightspeed's golf management software comes in. Adopting our modern, cloud-based, versatile software presents a number of advantages.

2. Finding strategies to help maximize revenue

Running a golf course effectively is one challenge, but driving revenue and maximizing the return on every round played is another that requires different strategies. Given golf's growing popularity, leveraging technology to drive revenue at the course and online is crucial. This is where the tools built in to our golf management software come are so useful:

- Dynamic pricing
- 24/7 online booking
- Booking promos, add-ons and extras
- Taking the pro shop online with ecommerce
- Order ahead F&B via mobile device

These tools can help golf course operators open new revenue streams, capitalize on demand and maximize revenue per customer.

3. Reach more golfers online

At a time when more golfers are turning to the internet to discover new courses, consume content, shop golf and book rounds, it's vital for golf courses to be online in a productive way. The opportunity to connect with golfers now extends far beyond their time at the course. This is why it's so important to maintain a solid online presence and develop a sound digital marketing plan. Our golf management software makes this possible with powerful tools and integrations:

- Email and SMS marketing
- Social media
- Website optimization
- Online tee time marketplaces

Using these tools effectively can help you drive more awareness and more bookings.

4. Provide an exceptional customer experience

Once you have successfully attracted golfers to your course, the next challenge is getting them to become loyal customers who will play your course again and again. Outside of great course conditions, the use of technology is becoming more and more important in creating a great golfer experience from the moment they book their tee time to the moment they finish their round.

- Easy, flexible online booking
- The ability to pay online
- Booking add-ons
- Simple self check-in
- Order ahead food and beverage

Used together with the help of our golf course management software, these features combine to create an experience that feels modern, easy, efficient, and personalized.
What type of golf courses can use Lightspeed Golf?

Golf courses of all types will find value in Lightspeed Golf. That said, our golf software is ideal for high-volume public and semi-private golf courses with complex operations that are focused on driving revenue and delivering an excellent customer experience. It's an excellent fit for:

- Multi-course operations
- Courses that host corporate events and tournaments
- Courses looking for tech-based solutions
- Courses looking to improve their online presence
- Courses looking to streamline operations

And due to the highly flexible, integrative power of our golf management software, Lightspeed Golf is also an ideal fit for golf courses that are affiliated with other businesses and organizations:

- Hotels and resorts
- Municipalities
- State, provincial and national parks
- Universities and colleges

Our highly trained account managers, support teams, and sales representatives will work to understand your facility's unique needs and provide tailored solutions.

What does Lightspeed Golf system integrate with?