Powered by Lightspeed since 2020
How Joe Beef saves 30 hours a week with Lightspeed
Nearly 20 years ago, Joe Beef put the Montreal food scene on the map. With its luxurious yet unpretentious food and warm, personalized service, Joe Beef has surpassed all expectations to emerge a globally acclaimed institution. Today, the Joe Beef Group is composed of four distinct restaurants in Montreal—Joe Beef, Liverpool House, Vin Papillon and McKiernan—serving more than 1,000 people a day. Through it all, it has maintained its original charm, a blend of contemporary exuberance and timeless nostalgia.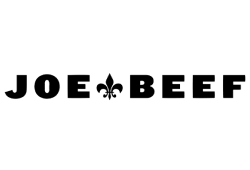 Business type
Fine dining
Products used
Lightspeed Restaurant, Pro Services
Location
Montreal, Quebec
Lightspeed gives the Joe Beef Group more time to focus on what they do best
20-30
Hours saved per week on manual tasks
2
Hours saved per restaurant, per day on reconciliation
15
Seconds it takes to get a product report vs 2.5 hours of manual calculation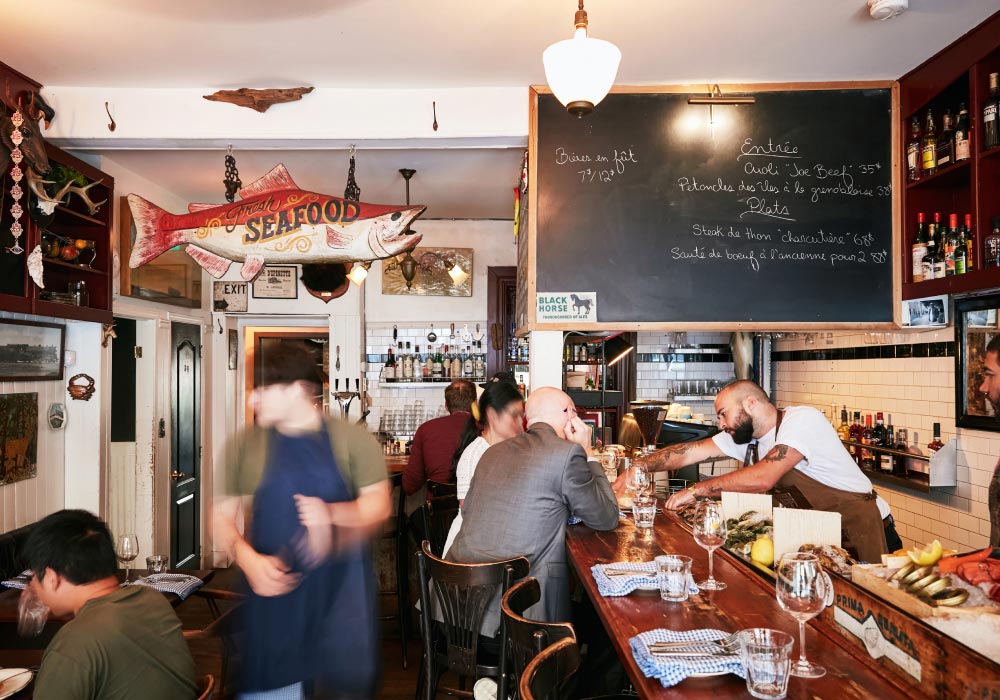 Challenge: scaling multiple locations with hard-to-reach data and limited visibility
"I don't think I heard the term 'food costing' for the first six years I worked here," says James Graham-Simpkins, General Manager of the Joe Beef Group of restaurants. And while it was part of the magic in the early, heady days, a lack of visibility into their operations became a more serious problem as they scaled the business. "The food, the drinks, the hospitality, those are the pillars of what we do," explains James. "But without a solid understanding of our numbers and our operations in the back end, those things can't happen. They need that support."

"There were a lot of things that just didn't get accounted for," he continues. "I've had a customer call me to tell me we forgot to charge him for the champagne. With over a thousand guests every day [between the four restaurants], these errors can really add up to huge losses." Trying to keep up without the right tools also meant long hours of "administrative drudgery" that were hard on staff, and less time to focus on what made Joe Beef so special in the first place—its creativity and playfulness.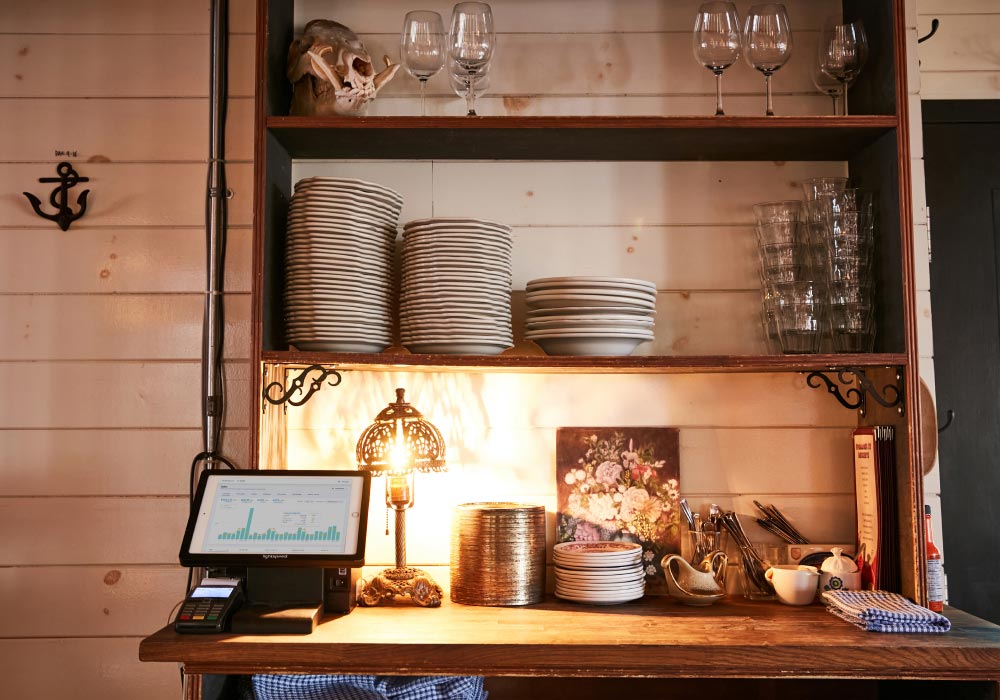 Solution: getting a bird's eye view of operations with Lightspeed data and reports
Easily accessible, real-time data has transformed the Joe Beef restaurant group's operations, helping them save significant time and reduce prime costs. "It's increased accountability across the board," says James. "Using Lightspeed has permitted us to pinpoint when the [wine] bottles come in, when they're sold, and if there's a discrepancy we can find that discrepancy and address any issues as needed."

Time saved on manual processes allows more time for the creative projects that keep staff interested and inspired, and more time to engage with guests. "Being able to go to bed at night and wake up in the morning refreshed, to enjoy a little bit of leisure time once in a while, it really helps us all focus and be better at what we do," says James.

"And that's a bit of the role that a point of sale system like Lightspeed has," adds Frédéric Morin, co-founder and co-owner of the Joe Beef Group. "It gives you the time and space to do things other than just manage data."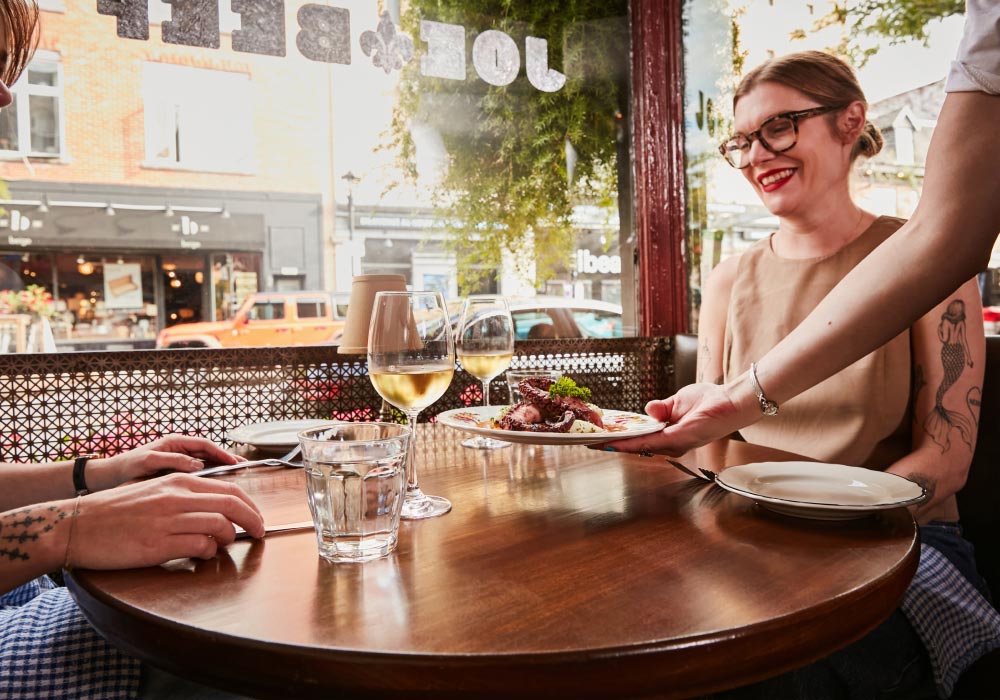 Looking ahead to a more sustainable future
Using Lightspeed, Joe Beef's management team is able to better forecast and plan for the future, and to move forward logically and easily. With the time they're saving on tedious admin, they're making strides on new environmental initiatives. "We're really focused on being more ecologically responsible right now," says James. "Composting and recycling, limiting all types of waste that we can. We have to think of the future."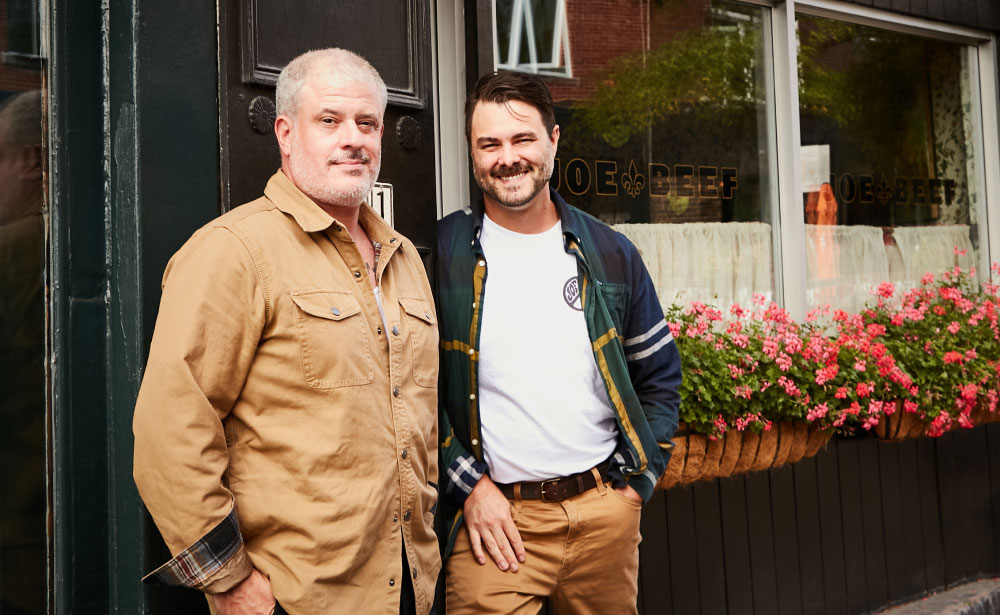 "With Lightspeed, we easily save 20-30 hours a week on manual tasks. The time that we save allows us more space for ideas and developing those ideas. More time with the guests, more time at the table and more fun for everyone."
James Graham-Simpkins, General Manager, Joe Beef Group
Powering the best restaurants around the world
Find out how Lightspeed can simplify your workflows and help you fuel growth.