Powered by Lightspeed
How Bar 404 optimizes efficiency and staff management with Lightspeed and 7shifts
Just as the speakeasies of the 1920s were tucked away to avoid detection, the hidden entrance to Bar 404 in downtown Toronto is the city's newest ill-kept secret. "From the moment the door opens, we want to wow our guests," says Bar 404's general manager Rohit Sharma. "We want to make sure our hospitality is top notch." With an impressive selection of cocktails, spirits and an elevated bar food menu, Bar 404 has all the makings of an iconic cocktail lounge.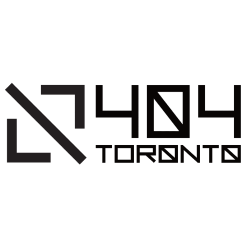 Business type
Cocktail bar
Products used
Lightspeed Restaurant, Lightspeed Payments, Advanced Insights, 7shifts scheduling software
Location
Toronto, Ontario
How Lightspeed and 7shifts help Bar 404 save time and money
6-7
Hours saved on managing inventory since switching to Lightspeed
1.5
Hours saved each time they change the menu with Lightspeed's cloud-based system
$400-500
Saved per week on labor costs using 7shifts labor forecasting tools
Challenge: effectively managing the business and staff with legacy systems
It wasn't long ago that Sharma was spending hours on the schedule, but still struggling with no-shows and playing broken telephone with employees. It was hard to build relationships with guests and staff because he was always in the office "just calculating data" or on the phone with his POS provider trying to update the menu. Inventory alone—which involved comparing and correlating data from three different softwares—took an entire day, every week. And using a locally hosted system, there was no way for Sharma to view sales in real time or manage any aspect of the business when he wasn't onsite. "I wouldn't know what was going on in the building until the next day," says Sharma. How was he supposed to effectively manage staff and costs?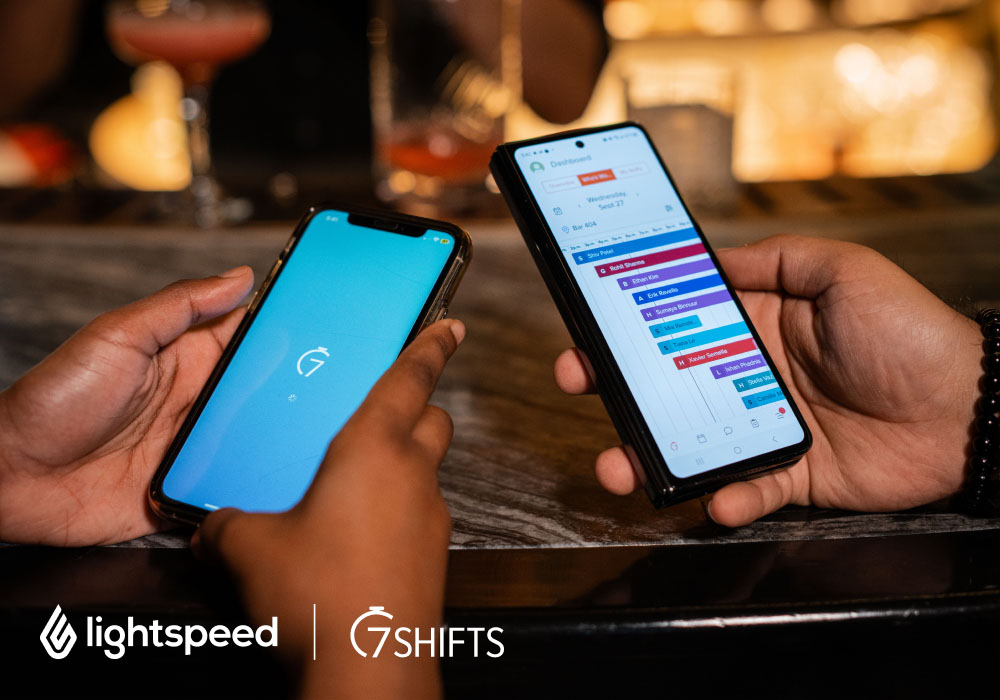 Solution: boosting efficiency and operational visibility with Lightspeed and 7shifts
Using Lightspeed's cloud-based platform, Sharma can access real-time sales data from anywhere. "Even just sitting at home, I can check the sales," says Sharma. "And I can make quick decisions [so] we can save on labor hours." With 7shifts, he knows who is on the floor at any given time—and with Lightspeed's Advanced Insights, he knows who his strongest servers are.

"It used to take me five to six hours to do inventory," says Sharma. With Lightspeed, "it only takes one hour. And I can change my whole menu in seconds." Inputting 200 types of whiskey into the system is now a five-minute job. "It's like magic," says Sharma. "It gives me more time to spend with my employees and build trust [and] I can actually focus on the clients here."

With 7shifts's hourly forecasting and staffing recommendations, Sharma is saving $400-500 a week on labor and hours on making the weekly schedule. Accidental no-shows stopped overnight, and with the announcement feature, Bar 404 has finally hung up on the broken telephone game. "For both employees and management, it makes life a lot easier," says Sharma.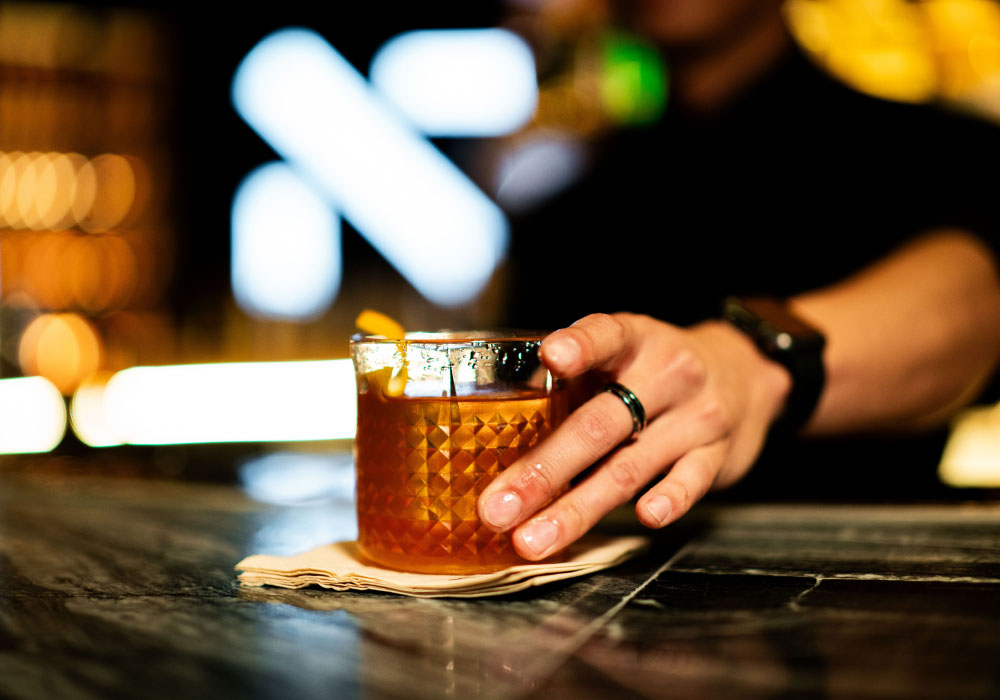 Charting a course to the
top 50
Bar 404 uses Lightspeed and 7shifts to keep service hustling and grow its reputation in the market. With current labor challenges and inflation to contend with, fast, flexible systems and insights are more important than ever. "[With] Lightspeed and 7shifts, [I'm] more confident in the building," says Sharma. "And I want this bar to be in the top 50 within a couple years."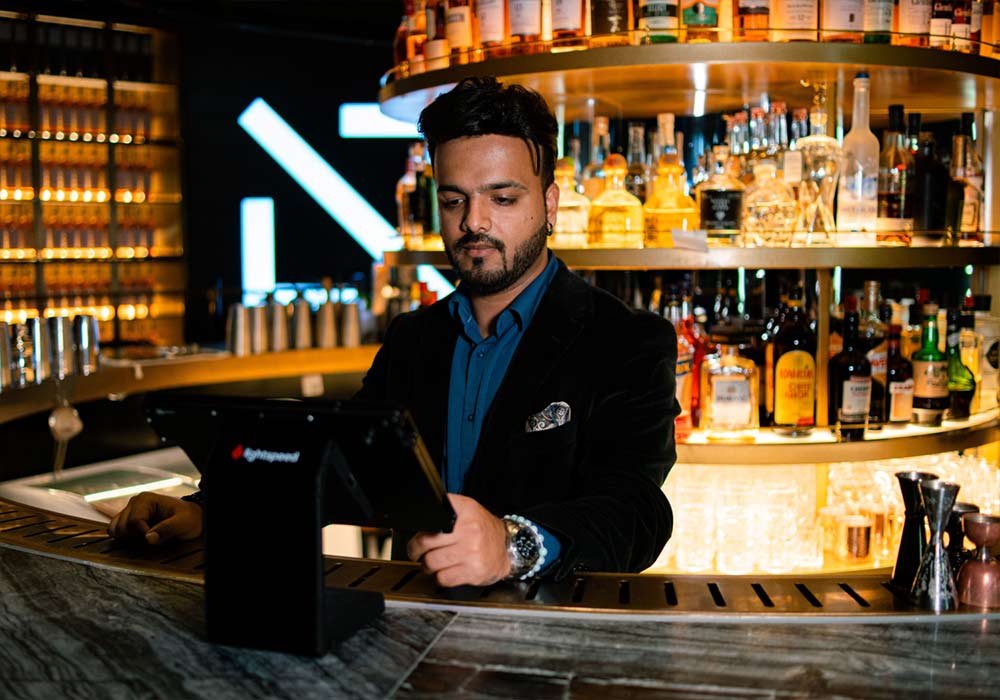 "Having Lightspeed and 7shifts makes a huge difference. I would definitely say if you want to save time and you want an accurate report, go for both Lightspeed and 7shifts."
Rohit Sharma, General Manager and Operating Partner, Bar 404
Powering the best restaurants around the world
Find out how Lightspeed can help you boost efficiency and grow your business.