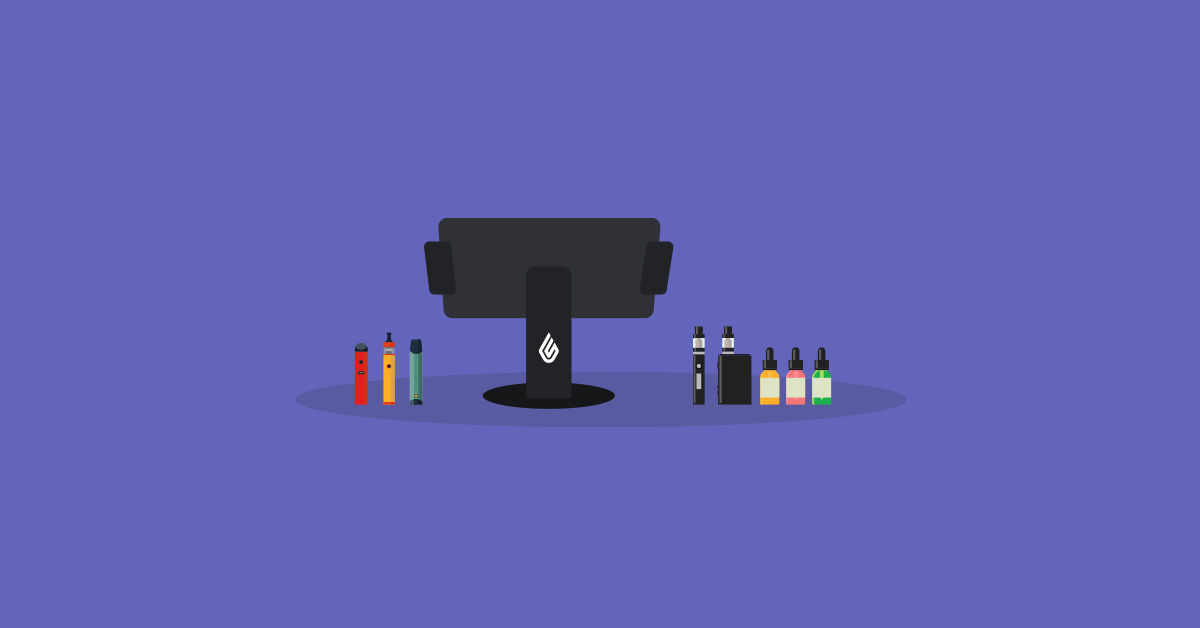 Before you can open the doors for a new vape shop, you need to figure out the organization—where will you be located? What brands will you carry? And, arguably most important, what vape shop POS will you use?
The right POS system will set you up for success and future growth, so you need to pick carefully. A simple cash register might be cheap, but you'll lose out on all the extra tools a cloud-based system will give you.
In this post, we'll go over seven reasons why your new vape shop needs a cloud-based POS system:
Better customer service

Streamlined stock ordering

Top-notch inventory management

Repair services for your vape shop

Business data you can grow with

Add-ons to do more from the same system

Expansion empowered by your POS
Choosing the Right Credit Card Processor
Choosing the right credit card process doesn't have to be difficult. In this guide, we break down how processors work and what to look out for so you can pick the right one for you.
1. Better customer service
If you want to be successful, you need excellent customer service: one survey found 67% of customers are willing to pay more for a better experience. The better your vape shop POS system, the more tools your sales associates have at their fingertips.
Think, for example, about what customers visit vape shops for—they aren't just looking for a vape, but also related accessories and vape juices.
You can offer better customer service and help customers find what they're looking for by building prepackaged starter and accessory kits with your POS. Then, when a customer fits a particular kit, your sales associates know exactly what to offer them. Once you've built these bundles, the kits can be added quickly to a purchase, streamlining your selling process.
As your vape shop gets established, you'll start to grow a regular customer base. A cloud-based POS system helps you give your returning customers the kind of attention they deserve. Your sales associates will be able to look up customer profiles and see sales histories, allowing them to make better recommendations the more a customer shops.
What kind of vape flavors do they prefer? What sort of products have they already tried? You can identify specific opportunities to upsell your customers and make personalized recommendations using their purchase history.
2. Streamlined stock ordering
Sure, sorting out how you'll wow customers with superior service should be on the top of your how to start a vape shop checklist—but right beside it should be how you'll source the products you'll be selling.
As you build your store and order new inventory, managing relations with vendors becomes integral to keeping costs down and your time free. Without a POS system helping you out, you'll find that you're spending more and more time sourcing products, communicating with vendors, creating orders, tracking shipments and returning defective items.
With a vape shop POS, it's a different story. You can store vendor catalogs in your system and use them when filling out purchase orders (again, right from your system), which will save you time.
Tip: Instead of wasting time checking stock levels manually, use your POS system to set reorder points that let you know which products need to be reordered to keep your shelves stocked.
If you receive items that are damaged or defective (such as batteries)—or need to return items for any other reason—a POS system will streamline vendor returns as well.
Even with the best possible ordering system, you might still end up with sold out products due to demand or delayed shipping. 37% of customers will head right to a competitor if they can't get what they want with you.
The right vape shop POS system will help you counter these moments by empowering your sales associates to place a special order while the customer is in the store. You'll be able to add those special orders to your purchase orders and make the sale.
3. Top-notch inventory management
Bringing new stock into your inventory will always be a major task—one that can be rather time consuming even beyond ordering. With a POS system you can manage and organize your entire inventory across multiple locations with less hassle.
A POS system can make importing items a less manual process and automate the addition of similar items. If you've got a spreadsheet of your products, you can upload it and import all those products into your new system at once. When you receive new orders, you can add the new stock to your inventory with a click—no worry about miscounts because stock levels didn't get updated.
Your vape shop POS will help you organize your inventory into categories, making it that much easier to browse your inventory (and set your products up for sale online when the time comes). Beyond just categories, though, you'll be able to organize products with multiple different variants under one entry instead of cluttering up your system, which makes tracking and ordering more straightforward. For example, when setting up your vape juices, you should be able to set up a matrix wherein they are uploaded according to volume, potency and flavor.
An airtight inventory management system means your new vape shop is armed against shrinkage. Shrinkage is an expensive source of loss for retailers—even though the industry average is at just 1.38% of sales, that translates to a $50.6 billion loss in 2018.
With your POS system managing your inventory, you can do regular cycle counts (where you count a portion of your inventory, not all of it) and reconcile any differences far sooner than the usual yearly physical inventory count would. This means you stay on top of where shrinkage might be occurring, roughly when it's happening and what products are more likely to shrink.
4. Repair services for your vape shop
Vape shops have fierce competition, both from other vape shops and from convenience stores carrying vape products. Customers are spoiled for choice, and that's even without taking ecommerce vape sales into account.
In such a crowded market, you want to stand out. Offering vape repair services gives customers an extra reason to come to your store.
A vape shop POS system will help you track the various parts you sell by serial number. If any technical issues arise, replacing specific parts with your vendors is simple when you can identify exactly which part is the issue.
You can go one step further and offer appointment slots for your customers to drop off and pick up their vapes. Appointments let customers plan when they're going to come in, while also ensuring they commit to actually going through with the repair. Your POS system should integrate with appointment management systems, allowing you to sync customer data and oversee everything in one place.
5. Business data you can grow with
Alright, let's review our how to start a vape shop checklist. So far, you've been using your POS system to:
Service customers and collect customer data

Process sales

Order stock

Organize and count inventory

Offer repair services
As you manage all that in your POS, it's been gathering data on everything for you. All your sales, inventory and customer data, right at your fingertips. This data is crucial for iterating on what works and what's a waste of time and money.
Your competitors are likely to be using at least some data—one survey found 81% gather shopper insights—so you're at risk of being left behind if you don't center data-driven business decisions.
Examining your vape shop POS system's built-in reports will help you learn how particular products, categories and even brands are performing, and you'll be able to track how many customers visit your store on a given day.
You can adjust your team's scheduling and plan your next promotions and sales with that data. You'll be able to find your best sellers and ensure you're stocking your shelves with what your customers actually like.
Once you're ready to open your second location and beyond, that data will help you tailor each location to its particular customer base.
6. Add-ons to do more from the same system
Once your vape shop is established in the brick and mortar space, you'll want to head online and start up an ecommerce arm of your business.
Having your POS integrated with your eCom system will save you a lot of time. You won't have to worry about your inventory getting out of sync and overselling, and your customers will have a seamless experience between online and in-store sales because of their customer profiles.
You might also want to start up a loyalty program—after all, 84% of customers are more willing to stick with a business if they have a loyalty program.
Like with your eCom, having a loyalty program that integrates with your vape shop's POS will provide you and your customers a better experience than separated systems. You'll be able to access your customer data in your loyalty program, which means you have a database of emails you can send promotions to—emails belonging to engaged, loyal customers.
7. Expansion empowered by your POS
As your store grows, your POS system must be able to facilitate the process and accommodate your evolving business needs.
A cloud-based POS system allows you to upgrade your tools and add additional stores as you need them. You can cut down on setup time by copying your existing setup to a new store—and when you're expanding, you'll want to be able to reduce your stress in any way you can.
With a vape shop POS like Lightspeed, stock can be seen for every location and moving items from one to another is extremely simple, allowing your business to work as an interconnected, symbiotic organization.
Set your vape shop up for success
Running a vape shop can be a rewarding venture, but the market is highly competitive. You need the best possible tools on your side if you want to break through and prove to customers you're the next big thing.
The right POS system will help you get there—and we might have the tools you need. If you'd like to talk about how Lightspeed could help you start a vape shop, contact an expert here.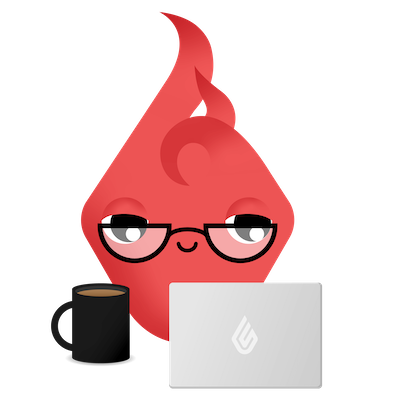 News you care about. Tips you can use.
Everything your business needs to grow, delivered straight to your inbox.