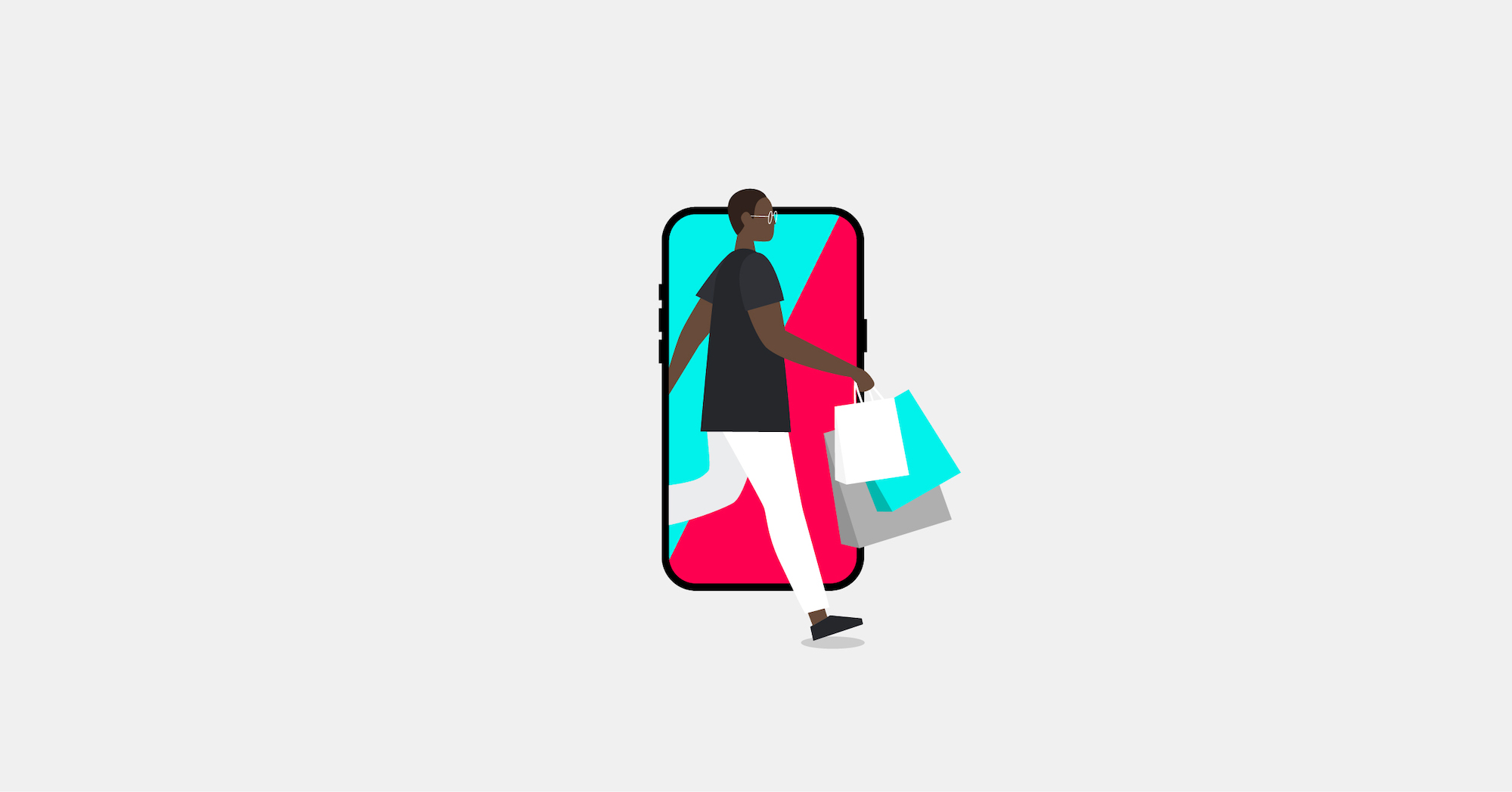 In the 2002 science fiction film Minority Report, John Anderton, played by Tom Cruise, walks into a clothing store inside a mall. His eyes are scanned as soon as he enters. The video of a sales associate, projected onto a curved screen, greets him cheerfully and asks about his last purchase: "How did those assorted tank tops work out for you?" It's a form of virtual shopping that uses augmented reality (AR) in the retail space.
Since Minority Report's release, ecommerce has transformed the retail landscape. The COVID-19 pandemic has further accelerated the adoption of AR and virtual reality (VR) in a retail setting. Virtual shopping experiences are becoming more popular and varied, from stores that allow an avatar to explore three-dimensional displays, to Instagram live feeds that showcase various products, with interactive question and answer sessions. As a recent article by McKinsey points out, the distinctions between "online and offline channels are becoming increasingly blurred."
But what exactly are virtual shopping experiences?
This article takes a closer look at virtual shopping. It examines the following:
Let's dive in.
7 Ways to Run your Retail Store Smarter in 2023
Our guide will walk you through the future-proof retail tactics that'll keep your business flexible and efficient—a key to thriving in the new world of retail.
What's a virtual store?
There are different kinds of virtual stores—we'll discuss them in more detail soon. In its broadest sense, a virtual store blends AR or VR with ecommerce to provide a different kind of online shopping experience. Instead of scrolling through an endless grid, the customer is immersed in a fully virtual or augmented space. Ultimately, it's a store that borrows elements from virtual experiences to provide a more connected and captivating experience to shoppers.
The different types of virtual stores
There's a wide range of virtual storefronts. While they don't all use VR and AR in the same way or to the same degree, they all provide elements of a virtual experience to delight their clientele and provide a fluid shopping experience.
Here are the four main types of virtual stores:
1. Fully virtual stores
As the name suggests, this type of virtual store exists wholly in the virtual realm. It can be digitally rendered, based on high quality images of built retail spaces, or a combination of the two. These stores are interactive, so while customers can't touch objects, other aspects of the shopping experience—the sights, the sounds, the sales—are available. This store transforms online shopping by moving away from scrolling through a catalog and towards strolling down a virtual aisle.
A good example of a fully virtual store is Charlotte Tilbury's Virtual Beauty Shop. You can access it on your mobile device, tablet or computer. Once inside, you're invited to customize your avatar before exploring the store. Near the entrance, giant tubes of liquid blush line the walls like statues.
Tap on a product to try it on: with your device's camera, you can virtually try on the makeup and, if you're interested, add it to your bag. Afterwards, you can take your avatar for a spin on a moped to scoot over to another room. There, clusters of avatars are having a dance party. You can join them, change the music on the jukebox, invite your friends and keep exploring the space to collect a free non-fungible token and other prizes.
2. AR stores
Blending AR with retail enhances in-store shopping by giving consumers a bespoke experience. This, in turn, can yield increased engagement and a deeper connection to a brand, to say nothing of the convenience factor. It's a growing sector, with AR's retail value projected to reach $7B this year, up from $1B in 2018.
Some retailers, for instance, use AR via an app to showcase how their furniture will look in a customer's living room. For beauty retailers, virtual mirrors in stores show shoppers what a shade of lipstick will look like. In addition to making it easy and safe to try something on, the use of AR in retail increases purchase confidence, which reduces the burden of returns.
3.
Virtual marketplaces
A virtual marketplace brings together vendors and buyers in a single location online. Virtual marketplaces can serve as outposts for niche goods and services, connecting specialized merchants or skilled workers to the right customers.
Amazon, Alibaba and eBay are the most popular virtual marketplaces for consumers.
Business owners looking for specialized service providers can use virtual marketplaces to cut down on the time spent researching, evaluating and vetting potential partners. And there are even virtual showrooms for wholesalers.
For example, NuOrder by Lightspeed offers 3D renderings, 360° imagery, and shoppable videos to bring products to life. These marketplaces take the guesswork out of making large purchases.
4.
Social media stores
A social media store makes it possible to buy directly from content sharing platforms like Instagram and TikTok. It turns passive viewers into active buyers. It is one of the fastest-growing forms of virtual shopping, with Business Insider predicting that by 2025, "social commerce will be a $79.64 billion industry in the US."
Younger generations, who grew up online, have a different relationship to virtual shopping than their predecessors. This is particularly true for shopping on social media platforms. It's more than window shopping. Visual content posted to platforms like Facebook, Instagram and TikTok can be bought in a matter of seconds. There is even a hashtag devoted to the phenomenon: #TikTokMadeMeBuyIt.
What are the benefits of virtual stores?
Virtual stores make online shopping more accessible. They can make the experience more pleasant, more personalized and more exciting. Virtual shopping is also convenient, since customers can access products from their own home—and can sometimes project items into a rendering of their own living space, which increases engagement and generates better sale outcomes.
How do virtual stores compare to physical stores, or to traditional ecommerce?
A virtual store borrows elements from physical stores and things we find in real life, just as physical stores can adopt elements from the virtual environment. Research shows that each amplifies the other. With 33% of consumers checking their options online before heading into a store, the lines between the two will likely continue to blur as technology evolves and customer expectations shift.
More importantly, virtual shopping provides an experience. As B. Joseph Pine II and James H. Gilmore wrote in the Harvard Business Review:
"An experience occurs when a company intentionally uses services as the stage, and goods as props, to engage individual customers in a way that creates a memorable event. Commodities are fungible, goods tangible, services intangible, and experiences memorable."
Virtual stores can serve as a way to provide the immersive, individualized experiences that customers seek.
Significantly, they also give today's discerning customers the power to decide how they want to interact with a store or with a brand. A virtual experience can be a fun way to engage with some customers. Meanwhile, others may still prefer to come into the shop to take a closer look at a product before buying it.
The future of virtual shopping
It's no secret that the COVID-19 pandemic shifted the way people shop. The US Future Consumer Index has shown that for many, practices that were adopted during the height of lockdown measures—like buying online and picking up in-store—are now part of their daily lives.
The ongoing fusion of virtual and physical shopping will likely continue. This is particularly true, as technology can offer increased value by way of deeply personalized experiences. According to Ilya Gandzeichuk, the introduction of the Metaverse is a way for retailers to solve many challenges currently facing the industry. Specifically, Gandzeichuk wonders whether virtual shopping will progress beyond stores and into virtual shopping malls, which "will be accessed from anywhere in the world at any time by an infinite number of customers." While the metaverse is still under development, many brands have already invested in it and are counting on it to revolutionize the way we shop.
Check out: AI for Retail: Use Cases of Artificial Intelligence in Retail Businesses
How can virtual shopping affect the retail industry?
We are social creatures. While businesses continue to evolve and to implement elements from the virtual world, the fact remains that, as the anthropologist S.A. Applin points out, "wandering in the marketplace is a centuries-old form of human connection and socialization."
So brick and mortar stores are not going to disappear. Neither will virtual stores. Virtual shopping is unlikely to entirely replace traditional retail. The two are now intertwined. This blend offers us plenty of possibilities to continue to change the way we shop. It transforms the marketplace by making it more open. Those who may not be able to visit some physical spaces can check out a virtual storefront.
What this means for staff
Adding elements of VR and AR to a retail experience can be a game changer for businesses. It's important to remember that investing in AR and VR goes beyond buying the right equipment. Undeniably, it also means investing in your people.
Training is key
New tools mean more training. As PWC explains, "Front-line associates must play multiple new roles, such as assisting consumers with shopping virtually, shopping by appointment, local delivery, fulfilling online orders and more." Empowering staff helps them give customers the best experience possible, which translates to stronger brand loyalty and increased sales: a recent survey by Retail TouchPoints shows that 86% of consumers are willing to pay more for a great customer experience.
Wrapping up: virtual stores are here to stay
Virtual shopping is a growing sector. It gives customers more choice, greater convenience and a more meaningful experience. Whether you're interested in joining the virtual realm or want to stick to the physical world for now, Lightspeed's eCommerce and POS solutions can help you meet your goals. Watch a demo today.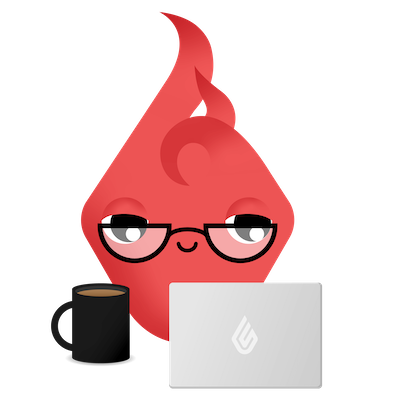 News you care about. Tips you can use.
Everything your business needs to grow, delivered straight to your inbox.