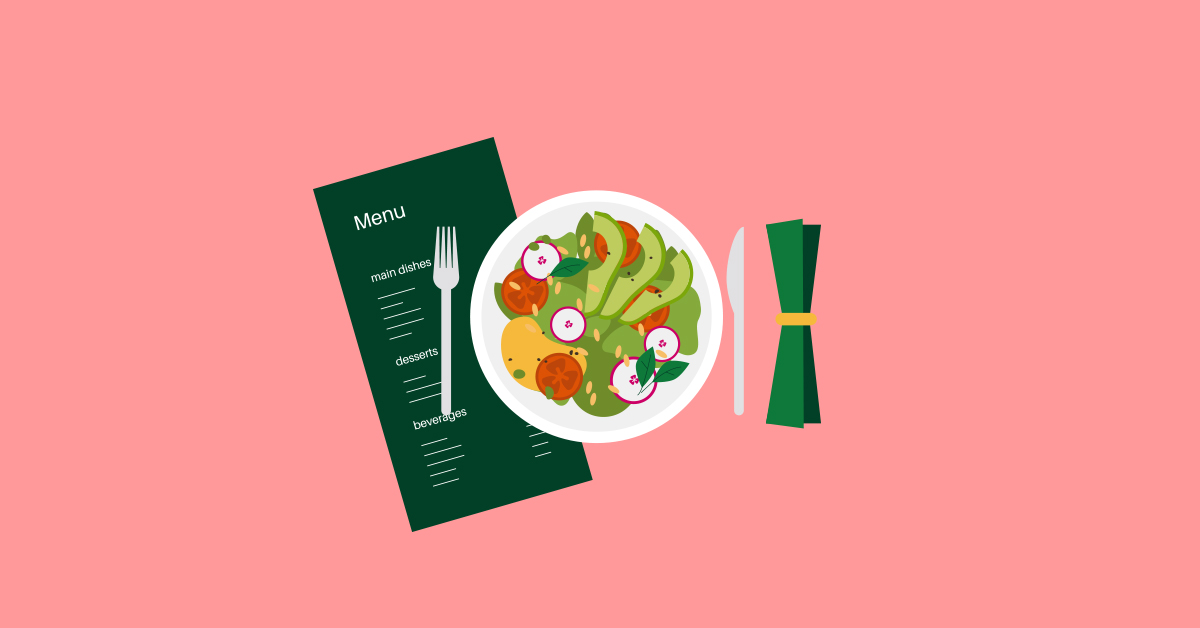 The vegan food industry grew from USD $3.9 billion in 2017 to $7 billion by the end of 2020 and shows no signs of slowing down. As the popularity of veganism and plant based eating continues to rise, restaurateurs can't sit idly by.
From a profitability perspective, introducing vegan menu items makes sense; if your restaurant can rise to meet the growing demand for plant based alternatives, you'll cater to a wider market. And that means a greater market share and a stronger bottom line.
If you're looking vegan menu ideas to cater to this ever-growing population but don't know where to start, we have you covered.
In this article we'll go over:
Need help with food costing?
Lightspeed's food cost calculator breaks down your menu by dish and factors in each ingredient to find the desired margin for your restaurant.
Vegan menu trends and statistics
Here are some statistics on the rising demand for vegan food options according to the Plant Based Foods Association, as of 2021.
To date, 2020 had the highest sales of plant based food items which accounted for 6% growth in one year and 54% growth of three years.

Vegan food sales outpaced total food sales +3.8% by unit and +6.2% by dollar amount.

The most popular plant based products are milk alternatives ($2.6B), meat replacements ($1.4B) and coffee creamers ($516M).

Approximately 62% of US households purchased a plant based food item and 79% of them were repeat purchasers.

Plant based products that grew in sales while their animal based counterparts actually saw a dip in sales include cheese, butter and ice cream.
Vegan menu ideas for your restaurant
There are countless reasons someone might choose to explore veganism or simply try to incorporate more plants into their diet, such as eco-consciousness, animal advocacy, the global water crisis and personal health, just to name a few.
As the list of food labels grows (dairy-free, gluten-free, pescatarian, vegetarian, flexitarian and, of course, vegan amongst others) it's no wonder some restaurateurs look at their menus and question whether it's possible to keep everyone satisfied.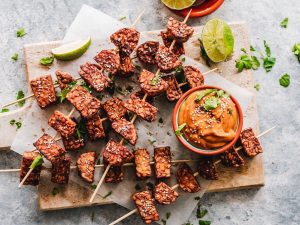 1. Don't reinvent the wheel, replace it
There are ways to creatively replace animal products with plant based alternatives. One great example of this is burgers. The success of the Beyond Meat® burger aside, a meaty plant substitute like a lentil and bean patty allows you to keep many of your core ingredients (provided they, too, are free of animal products) and ditch the meat.
A bottom-line bonus is that a veggie burger often costs less to source or produce than a high-quality meat equivalent of the same size.
If you're looking to adapt a dish like a noodle, soup or rice bowl, your options expand to include things like tofu, tempeh or protein-packed legumes. After all, cooking is an art and if you start looking at plant based menu ideas as an opportunity to flex your creative muscles, it suddenly becomes less of a chore.
| | |
| --- | --- |
| Replace this… | …with this |
| Ice cream | Sherbet or soy or coconut-based alternatives |
| Yogurt | Soy, rice or coconut-based alternatives |
| Cow's milk | Milk from nuts (cashews, almonds), soy, rice, coconut or oats |
| Cheese | Nutritional yeast or soy or nut based alternatives |
| Honey | Agave nectar, maple syrup or coconut nectar |
| Eggs (in baking) | Ground flaxseed, bananas or applesauce |
| Meat | Tofu, seitan, tempeh, texturized vegetable protein (TVP), quinoa, beans, lentils, jackfruit or meat replacement alternatives |
2. Connect with the community
Not sure what plant based menu items will resonate with your customer base (current or desired)? Ask them! Reaching out to vegan alliances or local nutritionists and dieticians are two helpful avenues to gather insights and feedback.
Another source—one close to your current customers—is your staff. Many tableside conversations never make their way to management, so involving your restaurant employees by encouraging them to make menu suggestions or sample top contenders will make the process of expanding your menu more efficient, and it offers a healthy dose of employee engagement along the way.
3. Check for certification
Currently, the FDA does not regulate whether a vegan brunch menu item is actually vegan. The onus is on the restaurateur to set their own standards and source ingredients accordingly.
The American Vegetarian Association's certification program is one way to move ahead with confidence that both the product and the manufacturing process are free of animal by-products. It's possible your costs may increase slightly, but as more and more diners are becoming conscious and critical of the foods they eat, backing up your vegan restaurant menu with proper certification is a show of respect and a surefire way to earn and keep your customers' trust.
Refining your vegan menu items
So, you've consulted, created and certified. The vegan additions to your menu are looking and tasting great. What happens next?
Get feedback from your staff
Even when there's meat on the plate, introducing a new menu item is an involved process. But when you're serving up vegan dishes, the to-do list gets even longer. Beyond ordering special inventory, there are precautionary measures to be taken around how the food is prepared, plated and delivered to the customer.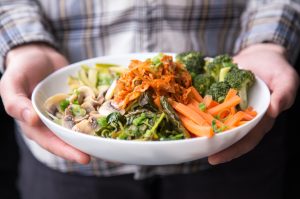 Get feedback from your customers
First and foremost, keep in mind that vegan food isn't exclusive, it's inclusive. You don't have to identify as a vegan to enjoy tofu pad thai or veggie pakoras.
Language is a big consideration when marketing plant based foods. Finding out whether your audience is more receptive to "plant based" than "vegan" or "meat-free" will help you roll out a campaign to encourage new customers through your doors.
Additional ways to gain feedback
Once you're ready to go public, also consider:
Throwing a menu release party.

Promoting your plant based menu on Instagram.

Updating your digital touchpoints (places like Google My Business, TripAdvisor, Yelp, etc.) to highlight the fact you now carry vegetarian and vegan fare.
Use menu insights to refine your vegan menu ideas
Using a restaurant POS with advanced insights, you can see which menu items are performing best, which ones might need a bit more promotion and which ones need to be retooled or cut from the menu altogether.
Ready to get started with the one-stop restaurant management platform that can help you with menu management, inventory control and more? Talk to one of our experts about how Lightspeed can help.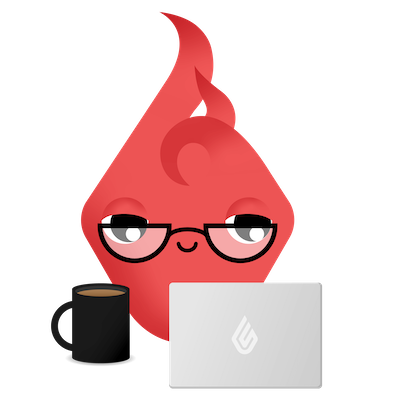 News you care about. Tips you can use.
Everything your business needs to grow, delivered straight to your inbox.