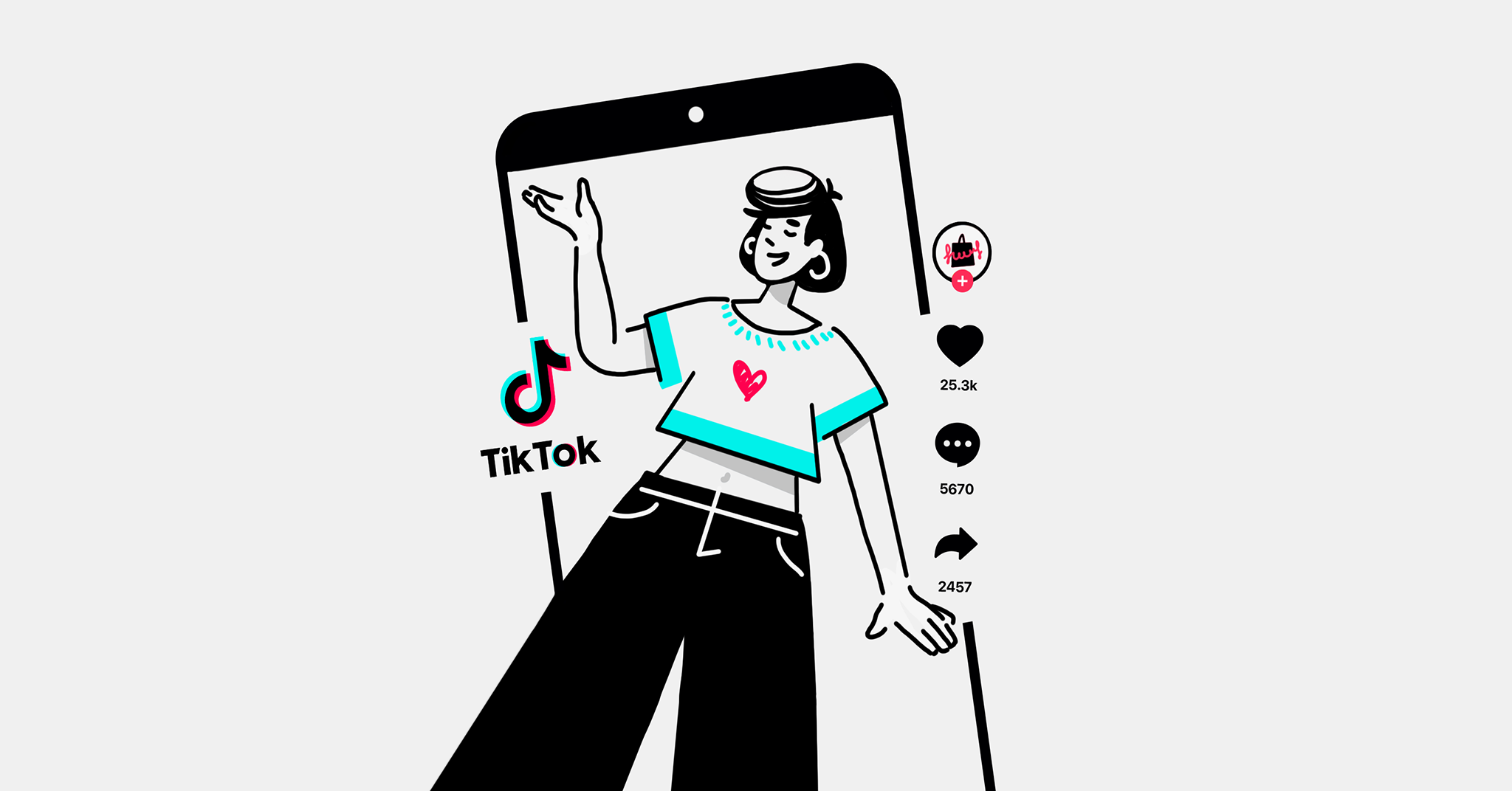 TikTok is a social media app that allows users to create and share short videos with others on the app. Since the platform has been growing in popularity, you may be wondering if it is a good platform for you to promote your business. The answer is yes—while TikTok has primarily been used for entertainment purposes, it also has a lot of potential for businesses.
In this blog post, we'll look into the TikTok phenomenon and give you some tips on how to use it for your business.
We'll cover:
Turn your TikTok fame into an ecommerce empire
Reach highly engaged and passionate users on TikTok and sell products right from your TikTok videos.
What TikTok is and how it differs from other platforms
First, let's find out what TikTok is and how it differs from other social media platforms.
TikTok is a video-sharing social networking platform that lets users create, edit, and share videos up to 10 minutes long. Users can apply filters and effects, add music, and edit their videos within the app.
You can find a bit of everything on the app, but the most common video types are lipsync, comedy or talent videos. The latter varies significantly and includes anything from applying makeup to science experiments. Users also shoot reaction videos and duets, host viral dance challenges or make vlogs about their day-to-day life.
What makes TikTok different from other platforms is that it focuses solely on short-form video content and is much more casual and fun. There is less pressure to produce high-quality content, and users are more likely to film themselves on the spur of the moment. This makes it an ideal platform for promoting your business in a creative way.
The vital part of TikTok is the For You page, also known as FYP. It is a personalized feed of videos that TikTok thinks a user would enjoy. The algorithm is based on the user's interests, watch history and the way they interact with videos on the platform. That allows the platform to create a highly-personalized feed for every single user.
TikTok's audience and popularity
Now, let's take a look at some TikTok statistics that show just how popular the app is.
TikTok is owned by Beijing-based tech company ByteDance. The app was first launched in 2017 as the international version of the popular Chinese platform Douyin. After the acquisition of Musical.ly in 2018, TikTok quickly rose to global popularity. Not only did it consolidate its global audience, but it also increased its first-time installs by almost 400% year-over-year, reaching 740 million new users in 2021.
In 2021, TikTok was the most downloaded mobile app worldwide. As of 2022, TikTok has one billion monthly active users, which makes the app one of the most popular social networks worldwide.
Speaking of demographics, as of 2022, the US is the country with the largest TikTok audience, with about 136.5 million users. Indonesia follows, with around 99 million TikTok users. Brazil comes in third, with 74 million users.
While TikTok is used by people of all ages, 24% of TikTok's global audience are women of 18–24 years, while male users of the same age make up about 18% of the app's audience. The TikTok audience is further composed of 17% female users aged 25–34 years and 14% of male users in the same age group. This makes it an ideal platform for businesses that target young adults, such as fashion brands or beauty products.
Why you should consider using TikTok for your business
Now that we know what TikTok is and who uses it, let's see how businesses can benefit from the platform.
The app has a lot of potential for businesses since it allows them to reach a vast audience of young people who are otherwise hard to reach. And with over one billion monthly active users, there is a good chance your audience is already on the platform.
TikTok is also a great way to show off your products and services in a creative way. You can use the app to create fun videos that showcase your products or services in a new light. And since TikTok is all about being creative, there are no limits to what you can do.
Another benefit of using TikTok is that products can go viral there, just like songs, filters, or memes. The #TikTokMadeMeBuyIt hashtag has 21.8 billion views in the app—and that's not the limit.
Some products even have become difficult to buy after going viral on TikTok. For example, some CeraVe skincare products, the Pink Stuff cleaning paste, Zara jeans, Peter Thomas Roth firming eye cream,or the Prepdeck kitchen organizer.
The thing with products going viral on TikTok is that users can duet, stitch, and react to each other's videos to show how they test popular products themselves. Not only does it promote co-creation, but it also works as social proof. When a person sees dozens of videos on their FYP with different people (not brands) testing the same product, they realize it must be worth the hype.
Best practices for using TikTok for your business
Let's see how you can use TikTok to promote your business and make the most of the platform.
Create short, engaging videos
First, you need to create interesting and creative content that will capture users' attention. Keep in mind that TikTok users are scrollers—they quickly scroll through their feed and only stop when something catches their eye. That's why you need to catch their attention from the very first second.
Users' attention spans are shorter on mobile devices than on desktop computers, so shorter videos are more likely to be watched until the end. That should be your goal, as it signals to the algorithm that users find your video interesting. So, you have a higher chance of reaching a broader audience.
People on TikTok are there to watch short, quick videos. So, make sure that your videos are no longer than 15 seconds. This might seem like a short amount of time, but you can definitely get your point across in 15 seconds.
Be consistent with your videos
Before you start creating content for TikTok, it's important to make sure that your brand message is clear. What is it that you want to communicate to your audience? Once you know that, you can start creating videos that align with your brand message.
Whatever format you choose for your videos (lifehacks, DIY, vlog comedy, etc.), it's better to stick to it. If you have a strong and consistent theme in your profile, algorithms will put your profile into one of the formats. This could make algorithms suggest your videos to people who like that type of content.
Don't forget to post regularly as well. If you can't post every day, try to post a couple of times a week, but stick to your schedule.
Use relevant hashtags
Hashtags are important on TikTok because they help users find the content they're looking for. When you use relevant hashtags, you're more likely to reach people who are interested in what you have to offer.
When selecting hashtags for your videos, make sure they are relevant to your industry and your target audience. You can also create branded hashtags for your business.
Link to your website in your bio
TikTok is a great platform for driving traffic to your website. You can do this by including a link to your website in your bio. When people see your videos and like what you're selling, they can click on the link in your bio and be taken directly to your website.
You can also add links to your other profiles on social media platforms, such as Instagram or YouTube.
Adapt TikTok trends to your business
New trends emerge on TikTok weekly, if not daily. These trends can be adapted to fit almost any business. All you need to do is be creative and think outside the box.
For example, if there's a trending new song and you sell beauty products, you could do a makeup tutorial and add that trending audio to your video.
Remember that co-creation is a vital part of TikTok. Users create reaction videos, duets, copy dances or makeups and participate in challenges. You can do that too: for example, stitch a video with a viral organizing lifehack and advise how to make it work even better (using your product, of course.)
Collaborate with influencers
One way to reach a larger audience on TikTok is to collaborate with influencers who have a similar target audience. This can help you get access to their followers and grow your own following as well.
Find influencers who align with your brand message and who have an audience that would be interested in what you have to offer. Then, work with those influencers to create sponsored posts or other types of content that will promote your brand on their account.
To find creators that fit your brand, use TikTok Creator Marketplace. It is a tool that helps brands connect with creators. You can filter and search influencers by their audience size, engagement rate, country, topics and more.
Analyze your data
As with any other social media platform, it's important to analyze the data from your TikTok campaigns so that you can see what's working and what's not working. Look at things like video views, engagements and click-through rates to get an idea of how successful your campaign has been. Then, adjust accordingly for future campaigns.
To sum up
TikTok is a great platform for selling products, but you need to put in some effort to make it work for your business. Use the tips above to get started selling on TikTok and reach a whole new audience for your ecommerce store.
By creating engaging content, using hashtags, following trends and partnering with influencers, you can reach new customers and grow your business. Shoppable videos and paid ads are also great ways to reach an even wider audience and convert them right away. Just make sure to keep your brand message clear and analyze your results so you can adjust your strategy as needed.
Sign up for Lightspeed eCom to make the most of selling and advertising on TikTok.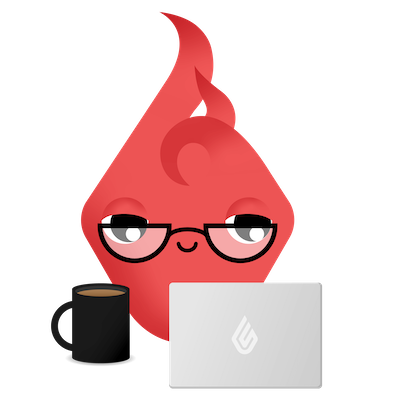 News you care about. Tips you can use.
Everything your business needs to grow, delivered straight to your inbox.