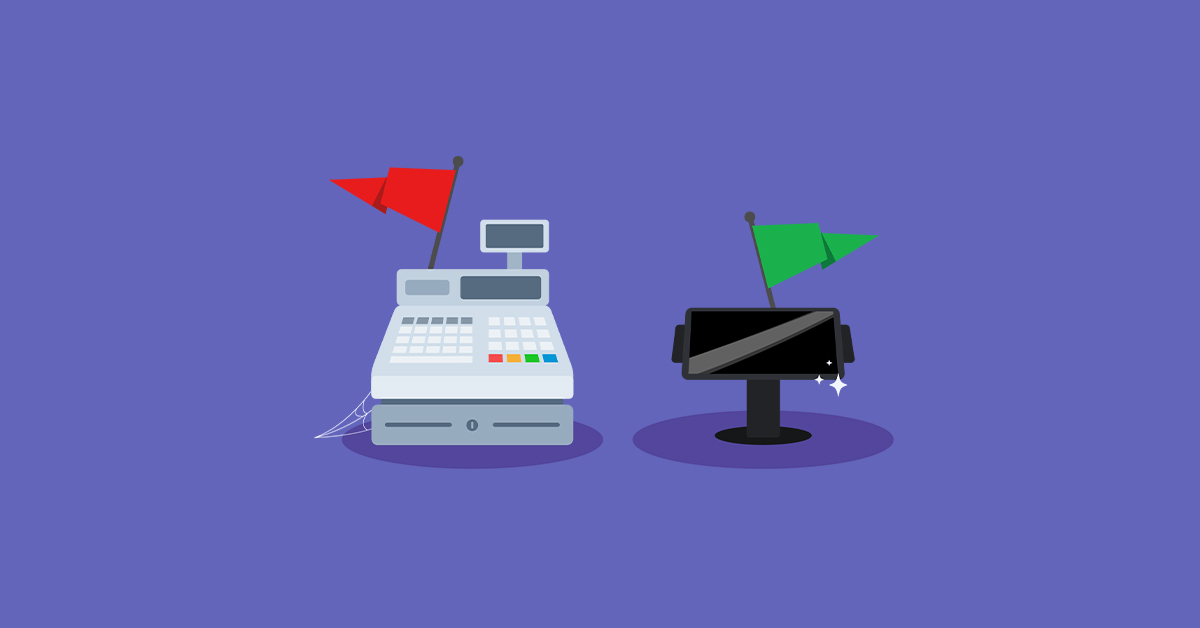 Outgrowing your existing technology can be bittersweet. One of the best things you can do for your business is give it the tools it needs to grow and thrive.
That's especially true for POS systems. Your POS is a vital part of your operations, so having a not-so-great one in place can be detrimental to your success.
If your point of sale is struggling to keep up with your demands and needs, it could be time to start shopping around. We've outlined the top telltale signs that it's time to switch POS systems.
Jump to a section:
The best time to start an online store is right now
Ecommerce is quickly becoming a must-have, rather than a nice-to-have. Find out how to design an online store, set up payment gateways, choosing shipping options and so much more in our free guide.
Legacy vs cloud POS systems
Before we dive into how to tell if it's time to switch your POS, it's important to note the distinction between legacy and cloud based systems.
Legacy systems are typically older (5+ years old) and are often installed locally. This means that your data can't be accessed when you're away from your store's physical location, since the servers can only be booted up on your store's local network. Legacy POS hardware is usually big and bulky, and both the hardware and software can be expensive to maintain.
Since they are older and more complicated to set up, legacy POS systems often require on-site technical support for maintenance and updates. Maintaining an older system can be very costly and time-consuming.
Unlike legacy systems, cloud POS systems store data "in the cloud," i.e. not on local servers. That means you can check on your business's performance from anywhere, as long as you have an Internet connection.
The software is also fairly easy to update—all you have to do is click through a few prompts and boom! You have the latest software. In fact, many software updates can be pushed through automatically, so you don't even have to think twice.
Despite their inaccessibility and price, some businesses still use legacy systems because they feel they are better suited for more complex retail. The truth is that while some cloud based POS systems are designed for smaller retailers, others—like Lightspeed—offer the flexibility of the cloud while retaining the multi-location, multi-channel tools those more complex retailers need.
There's no reason to still be tied to a legacy POS if you're chafing against its limitations.
When should you switch POS systems?
There's a fine line between your system having a few quirks and it getting in the way of your business' growth. If you're not sure which camp you fall in, here is a list of criteria to help you determine if it's time to switch your POS.
1. Your system is too hard to use
POS systems vary in complexity. While it's good to have a POS that can help you complete more advanced tasks, if it's too difficult or time consuming to run transactions, reports or other necessary items on your to-do list, it's probably not the best fit.
Your staff should be able to learn how to use your system in a reasonable amount of time, and easily explain how to use the system to others. Having access to training videos, help centers or other resources is also important. Keep this in mind if you begin searching for a new system.
2. You can't grow or expand easily with your current system
If you're looking to add more registers or open more locations, your POS shouldn't stand in the way. If you can't easily transfer inventory between locations or set up more terminals in store, it's time to ditch your current system. Your POS should grow alongside you and support your expansion.
3. Your system is hurting service instead of helping
An unreliable system can have serious consequences for your business. Not being able to run transactions smoothly can hurt sales as well as weaken your store's reputation.
If you find that your system is disrupting the normal course of business often enough to where it becomes a problem, you should look into switching platforms. It's also a wise idea to switch to a platform that offers 24/7 customer service, in the event that something stops working as intended.
4. Your system is not flexible
Retail is always evolving—which means your system should be flexible enough to adapt to emerging situations. As we saw in 2020, it's important to have a POS that integrates seamlessly with other tools and add-ons, like eCommerce, payments, accounting and more.
If your current system can't properly integrate with the other tools you use for your business, it can slow down your operations significantly. Even with workarounds, you'll still be much more prone to human errors when calculating crucial figures.
If flexibility is a key issue, consider searching for a one-stop commerce platform like Lightspeed Retail. With Lightspeed, you can set up a POS system that covers your business's specific needs, and add on other functions or integrations whenever you need to.
5. Your system is too expensive for its value
Commerce platforms range in price from next to nothing to thousands of dollars annually. If your POS is a larger expense than you would like it to be for what you get, the good news is there is likely a more affordable and useful system on the market.
Determine how much you are willing to spend monthly or annually and shop around to find a system within your budget. You'll also most likely save on costs if you opt for an annual subscription rather than a monthly one.
Be aware that free POS systems might sound too good to be true. That's because, in most cases, they have a lot of caveats, i.e. credit card processing, hardware, service fees and more. There is no such thing as a truly "free" POS system, and they're generally not built for the complex needs of multi-location businesses.
6. You can't get the data and insights you need from your current POS
Relying on gut instinct in an ever-changing market is a recipe for disaster. So is relying on sparse data—if all you know is that sales declined, but not when, on what products, in which locations and with what customers, you can't create a targeted action plan to address the problem.
If you hit a point where your POS isn't delivering the depth of data you need, you don't have to be resigned to going without or paying for third party software or consulting. There are POS systems that have native advanced reporting modules—like Lightspeed.
7. The system doesn't let you market to customers effectively
Every day, shoppers interact with your POS system and ecommerce platform. You're likely collecting their contact information and their purchase history—and if you're using a POS with in-depth analytics, you're probably able to access information on their habits, too.
Can your current system make any of that actionable? Or are you stuck managing your marketing efforts without deep insights from your POS?
For effective marketing, you'll want your POS to:
Have a built-in loyalty program

Connect you to email and SMS marketing tools

Enable segmenting of your customers

Empower your social media marketing efforts
If your current system is falling behind, it's time to switch to a new POS.
How to switch your retail POS
Once you've made the decision to switch, here is a general list of steps to follow in order to go through with implementing a new system.
So you've outgrown your current POS. But how, exactly?
Maybe you need more comprehensive inventory management—the kind that makes it easy to classify and organize complex inventory as you see fit. Or maybe you're finding your locations aren't as seamlessly connected as you'd like, so you can't transfer stock, employees or customer data between them easily. It could be that you're running up against the depth of data possible, or that the system just isn't fast and mobile enough to offer a good in-store experience.
Whatever it is pushing you to switch, you know you have specific pain points. Write down your top three to five complaints, must haves and nice to haves. Keep those in mind as you research POS systems—flashy promises for ultra low rates will wear out quickly, but a total suite of tools will serve you well in the long run.
2. Evaluate the vendor's customer support
If you ever have to contact support, you want to know someone will be on the other side no matter what time it is.
Look for 24 hour support, as well as support available on multiple channels.
While getting support over the phone is a good tried-and-true way to go, if you're in the middle of a rush, chat-based support is better for multitasking. And if you have a question that doesn't need an immediate answer, email might be a better use of your time. Find a POS provider that gives you the flexibility to contact them how you want.
You'll also want the standards: a comprehensive help center and access to demo videos and help guides.
3. Check to see if you need a new payment processor
Not all payment processors work with all systems. Make sure you know if your existing processor will work or if you need to switch. No matter which system you end up using, we recommend choosing an integrated processor for fewer errors and ease-of-use.
4. Determine if you need new hardware
Just like payment processors, not every piece of hardware will be compatible with a different system. Verify that your existing setup will also work with new software and see if you need to make any changes or upgrades before you can install your new POS.
5. Ask for demos and training
Before you get up and running, be sure to schedule enough demos and training sessions. Book however many you need to feel comfortable navigating your new system, and be sure to invite any employees that need to learn the ropes.
6. Install your new POS software
Once your hardware has been configured, you can set up your software. With a cloud-based POS, this can be as simple as logging into a website or downloading your POS provider's app to a tablet.
7. Import your existing inventory
Before you can start using your new POS, make sure you do an accurate inventory count in your old system. With an accurate QOH, you can export your inventory from your old system and import it into your new one. If you need to include any custom fields, make sure your new system can support those additions.
8. Consider opting for professional services/onboarding
You're busy. You have multiple locations to run, employees to manage, budgets to oversee… with so much on your plate, you might not have time to oversee switching POS systems.
Don't let that stop you from switching, though. Professional help while onboarding makes transitioning to a new POS system much smoother.
Investigate if your new vendor has launch support packages available. You may be able to have your account configuration, product migration and customer data set up for you. At Lightspeed, we can even train you and your employees on all aspects of the POS if you want.
Need more than just a POS?
Lightspeed's one-stop commerce platform lets you run and grow your business from anywhere. Take sales in store, create a thriving eCommerce website and easily track your entire business's performance—all in one place.
Talk to our retail experts to see if Lightspeed is the right option for your needs.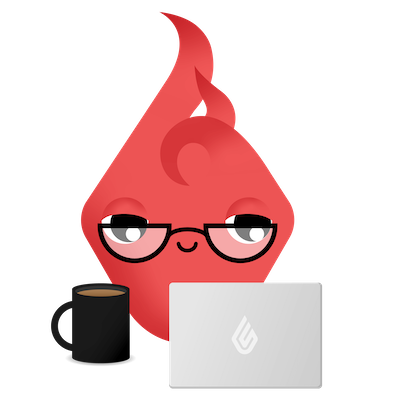 News you care about. Tips you can use.
Everything your business needs to grow, delivered straight to your inbox.