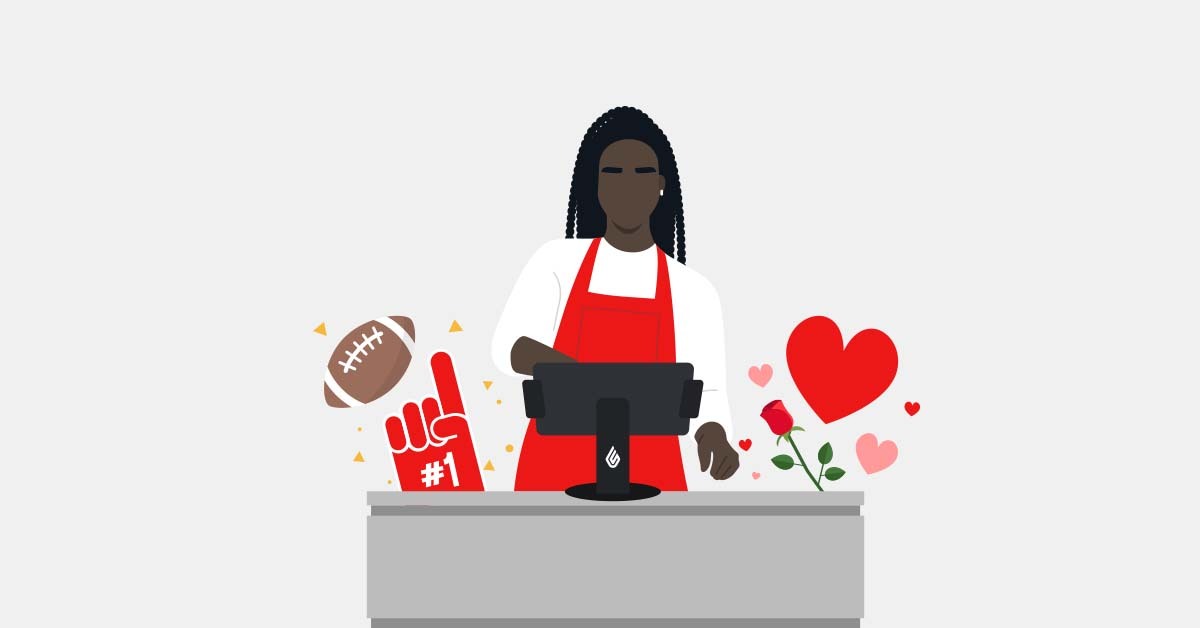 In 2021, the average customer spend in restaurants was $75 on Super Bowl Sunday and $165 on Valentine's Day. With these two events happening back-to-back this year, bars and restaurants are in for a busy weekend that we've dubbed Super Weekend.
To help your business prep for the rush, we've put together a Super Weekend guide with tips to help you score some major points with guests. Plus, hear what one of your fellow Lightspeed Restaurant owners has to say about preparing for the rush.
Keep reading for tips on preparing for Super Weekend 2022, including:
Tips on preparing your restaurant for the Super Bowl and Valentine's Day
We tapped Evan Johnston, owner of Barbossa and The Diving Bell in Montreal, for some insights on how he gets ready for a busy weekend.
How do you prepare your business for a weekend rush?
Inventory
Checking back on your inventory levels from last year's Super Bowl Sunday and Valentine's Day will help you better understand how much more product you need to order for Super Weekend. "The last thing you want to be doing in a rush is scrambling to find something you thought you had more of. So really just make sure your stock levels are above what you typically would have," Johnston says.
Checking how much inventory you used on these same days last year is simple in Lightspeed. From your restaurant manager, navigate to reports > ingredient reports > date range and you can select a specific day, week or month to run a report for. Run reports from Super Bowl Sunday (February 7) and Valentine's Day (February 14) of 2021 and use those reports as a guide on what and how much to order this year.
Click here for more detailed instructions on running a report in the back office.
Seating plan arrangements
The Super Bowl and Valentine's Day are two very different events. Whether you are in a place to host both or just one or the other, consider customizing your space to the needs of each event. "Any time we've got a busy weekend coming up, one of the first things we do is reorganize the seating plan to accommodate more seats," Johnston explains.
Lightspeed allows you to customize a seating plan that accommodates the specific needs of the event you're hosting. This is simply done from the iPad through a quick drag and drop feature, which gives servers the ability to do it themselves. Reorganizing your seating can allow you to maximize seating space, ensure the comfort of your guests and optimize the flow of clientele.
Click here for more information on how to reorganize your seating chart.
What tools are important for a busy weekend?
Integrated payments
Integrated payments has allowed Johnston to increase the efficiency of his operations while ensuring a better experience for his guests. Additionally, it has also reduced human error from the equation by eliminating the need for staff to hand-enter sale amounts while processing a sale. "It's really great to be able to put something in on the POS, pass the customer the terminal and everything makes sense. Every transaction's connected. It's next level," Johnston says.
Contactless payments and ordering
Due to the current labor shortage and health and safety concerns, Johnston lists Dine In through Order Ahead as a must-have add on in Lightspeed. The feature allows guests to pull up the menu on their phones via a QR code and send their orders right to the kitchen—no need to wait for a server to stop by.
At the end of the meal, guests can pay the same way they ordered, again saving them a wait time for the check and helping to turn tables quicker. "A lot of the overhead is removed from the situation," Johnston says. "It's super efficient and this means that we don't have to hire as many servers."
What should bar and restaurant owners consider for Super Weekend?
For Johnston, Lightspeed POS is integral to training new staff quickly so they can hit the ground running as soon as possible. "Having a POS that has been easy to train staff on is really important, especially when you're busy," he explains. "If the weekend is going to be busy, obviously you want to have more staff on hand so it's really important to be able to train someone quickly and efficiently."
Click here for a full rundown of training staff on your Lightspeed Restaurant POS.
Make sure there are enough people to also manage the higher volume of online and phone orders, extra BOH staff to prepare those orders and delivery drivers, if applicable. You may also need to make extra space, both in the kitchen and in the FOH, so that your staff isn't tripping over each other as some try to service in-house guests while others manage to-go.
Before the weekend rush goes into full effect, it's also wise to schedule a mandatory team sit-down meeting to go over the schedule, specials and promo terms and conditions, plus answer any questions your team might have. This is a great time to make sure everyone's roles are clear so that there's no gray area when it comes to who's responsible for what.
Get in touch
Menu specials and promo ideas for the big weekend
Now that we've covered operations, here comes the fun part. What fun specials will you run for Super Weekend? Here are some ideas to get you started.
1. Offer discounts or perks for preorders
This weekend presents a huge potential opportunity for business, but it's one that everyone is competing for. Offering discounts or special perks for those who make an advanced reservation or preorder from you ahead of time will capture them early and lock in their business.
2. Tailor your menu to the occasion
For example, if the New England Patriots were playing the Super Bowl, you'd want to offer special menu items such as clam chowder, lobster rolls or Boston baked beans. For the Philadelphia Eagles, you could serve Philly cheesesteaks, soft pretzels and hoagies. If you're local, offering such dishes is an expression of regional pride, and if you're not, it's something fun and new.
On the Valentine's Day side of things, specials like buy-one-get-one entrees, a free dessert with two entrees ordered or a themed prix fixe meal can help you gain a competitive advantage over other local restaurants.
3. Create unique offers for online ordering
As we said before, we are still in pandemic times and many guests will still be looking for a restaurant experience at home. If your planned in-house menu isn't ideal for to-go orders, consider a special takeout menu that focuses on items that travel well.
4. Don't forget about the outliers
During the big game, you can guarantee that plenty of people will be dragged into watching the Super Bowl by their significant others or friends. You'll want to have most of your TVs turned on to the game, but be sure to have at least one or two on the other big game… the Puppy Bowl.
As far as Valentine's Day goes, single people want to celebrate too! Have some fun with this idea by offering an anti-Valentine's Day menu full of items most people wouldn't want to eat on a first date— think super sauced-up wings, peel-and-eat shrimp and lots and lots of garlic. This is also an opportunity to have fun with the names of your cocktail specials.
When it comes to hosting special events in your bar or restaurant, clear communication, great food and atmosphere and streamlined operations are the keys to success. If there's anything Lightspeed can do to help, get in touch with your Account Manager today.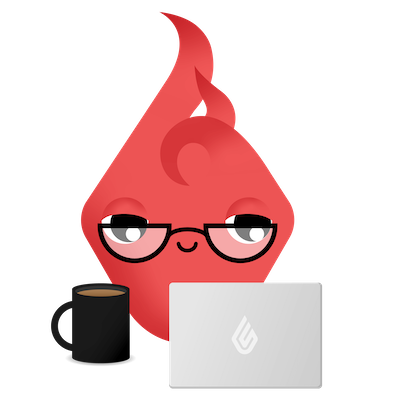 News you care about. Tips you can use.
Everything your business needs to grow, delivered straight to your inbox.