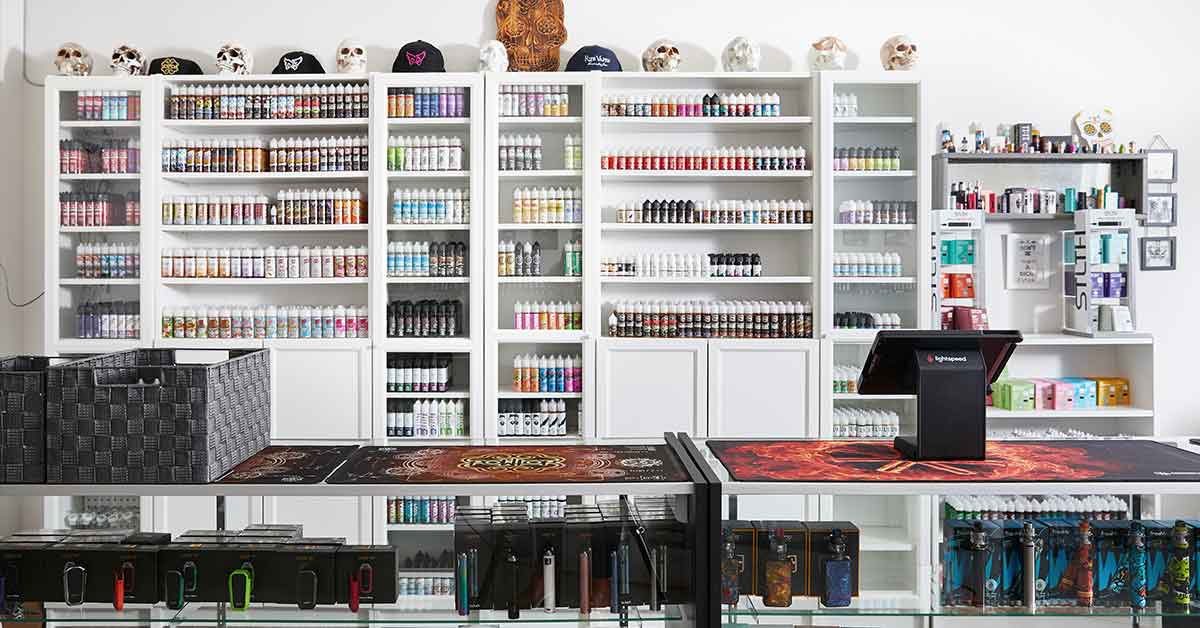 Thinking of starting a vape shop? Like most businesses, embarking on the adventure of opening a vape store is no easy task. But there are several key aspects that, if addressed early, will set your business up for success in the future. Here are nine key things needed to reach vaping victory.
Create the right social media strategy for your business
With so many social media platforms, it can be tricky to know which ones are worth building. Download our free guide to build a strategy that targets the right audience to bring in sales.
1. Prepare a business plan
Before you open your vape shop, it's important to take the time to write a business plan. A business plan is a write-up of your business goals and how you intend to achieve them. Your plan will help you assess your business's purpose and serve as a guide for staying on track once you've opened. Most business plans include information about your company and brand, an analysis of your competitors, your marketing plans and your financial projections.
Don't worry, writing a business plan doesn't require an MBA. You can find many standardized business plan templates with a quick Google search to help you get started.
2. Familiarize yourself with local regulations
One major area where vape shops differ from a traditional retail business is the licenses and legal requirements needed to set up shop. In general, laws around the sale and use of tobacco also apply to vape and e-cigarettes. However, each state, and even some localities within states have their own regulations. It's important to check with your local authorities to understand the laws you'll need to comply with and licenses you'll need to acquire. Accounting for this in your business plan can save you time and prevent major or legal trouble down the line.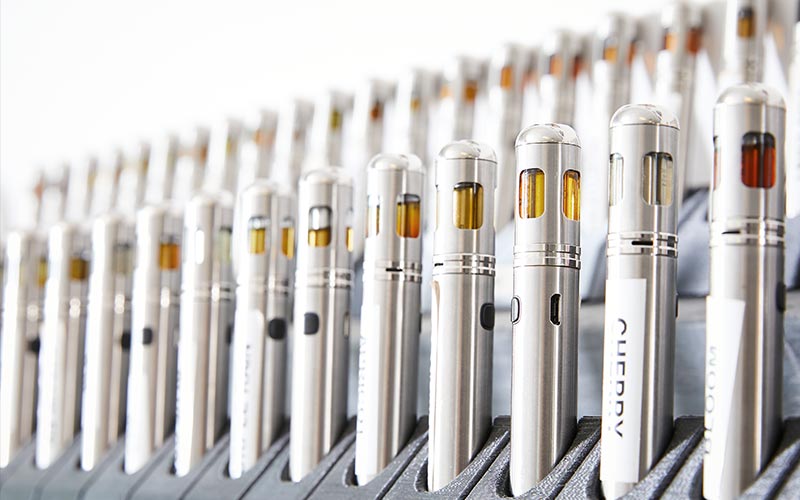 3. Choose a location
Like most retail businesses starting out, you want to choose a location for your vape shop with plenty of traffic and visibility, parking and an inviting storefront. Vaping is a hot trend: the industry was valued at $6.09 billion USD in 2020 and is projected to grow by 27% by 2028. Many entrepreneurs are looking to get in on the action, which makes your location that much more important.
As vaping has become more mainstream, it's also made its way into gas stations and convenience stores, so you may be competing with them, too. Taking the time to perform a competitive analysis, as well as studying the available commercial real estate to identify the optimal location, could be the key to your success or failure.
4. Assess your startup costs
You'll also want to have a firm grasp on the startup costs associated with opening a vape shop. The costs of starting a vape shop can vary widely, but here are the basic expenses you'll need to account for before opening your doors:
Renting a retail storefront

Fees for obtaining licenses and permits

Enrolling in a business insurance plan

Payroll and tax costs, especially if plan to you hire employees

Initial inventory

Equipment for running your business, such as retail shelving, counter space and a POS system
5. Find reliable suppliers and order quality inventory
It's crucial to find a reputable, trustworthy supplier that carries products your customers will love. The last thing you want or need is for your supplier to either run out of the items you sell or for them to be unreliable. To find a supplier to work with, try doing some preliminary research online or ask around at your favorite vapor shops.
When it comes to ordering inventory, make sure that you're not just choosing products that you'd want to use. Though you serve a niche community, you want to make sure that you appeal to the largest number of people possible. Do a little market research and ask around. What are vapers looking for? What do they feel vape shops are currently missing and what would they be excited to see at a new shop?
For beginners, you'll want to sell at least one variety of rechargeable e-cigarette or an e-cigarette starter kit. For more experienced vapers, you'll want to offer several vape kits that allow for customization. Lastly, be sure to stock a variety of vape supplies like batteries, mods and perhaps most importantly, many varieties of vape liquid or juice.
6. Choose a vape-friendly POS system
Purchasing a vape POS system is one of the most important moves you can make when starting any business. A good retail POS system will not only provide a customer-friendly experience at your checkout counter, but also will allow you to capture customer information, optimize staffing, and manage and reorder your inventory more efficiently. Starting a business is time-consuming, but using a POS system helps you save time so that you can focus on the aspects of your business that matter most. For your vape shop, you'll want to look for a POS system that has built-in RACS compliance, as well as age and quantity restrictions.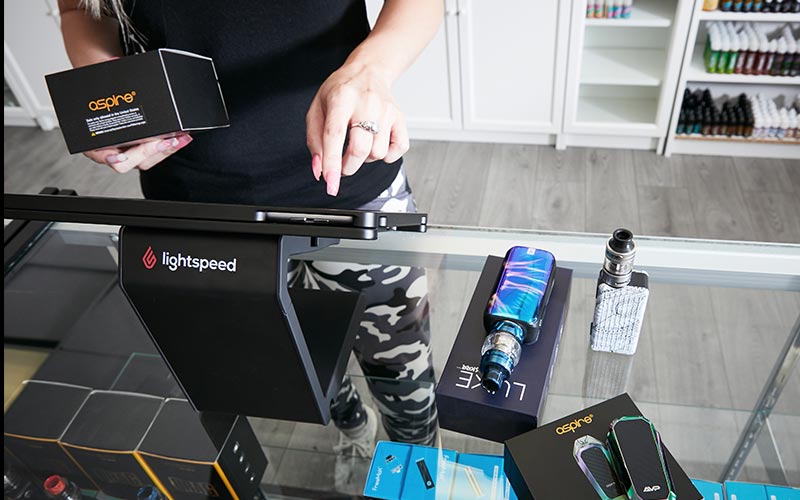 7. Build a smokin' social media presence
Social media is critical for any retail business. It helps drive traffic to your store and is integral in building a strong and personable brand. But since search engines such as Google and Bing don't allow vape stores to create ads, this makes a strong social media strategy crucial to starting and running a successful business. It also goes hand-in-hand with the community of vapers you'll be cultivating.
Ideally, you want your social channels to attract new customers and keep returning customers up-to-date on promotions and events at your store. To make your small business social media social media strategy most effective, you'll need to assess which social media platforms are best for business.
8. Hire the right employees and prioritize customer service
You might find that you need help running and managing your vape shop. If so, you'll need to find the right staff. In the U.S., vape store employees earn an average of $13 per hour, but be sure to check your local guidelines to find up-to-date minimum wage figures. Once you've assessed how many employees you'd like to hire, post a job advertisement online or in your community to get the word out.
As far as customer service goes, your approach must be twofold: 1) you'll need to provide advice and product recommendations that meet your customers' individual needs and 2) you'll need to deliver excellent customer service consistently.
That means being able to help new vapers pick out the starter kit they need just as well as you can talk through the intricacies of a new vape pen or vape mod with an experienced user. Like a sommelier, you'll also need to be able to speak to the nuances of the thousands of flavor and nicotine strength combinations of vape juice.
As far as customer service and customer relationship management, you'll want to develop policies that make sense for your business, but here are a few general questions you'll want to answer:
How will employees greet and interact with shoppers in-store?

How will you handle returns or exchanges?

How will you handle disputes and angry shoppers?

Will you order products that you don't carry in-store for customers?

What programs will you put in place to develop customer satisfaction and loyalty?
Once you feel like you're able to address these questions, make sure to put your policies in writing and train your staff accordingly. While a lot of customer service may seem like common sense, people will surprise you in the heat of the moment. The best thing you can do to combat this is to regularly revisit customer service policies with your team and practice roleplaying as needed.
9. Create a welcoming atmosphere
The atmosphere of your store is a significant way to differentiate yourself and get a leg up on the competition. This means cultivating an environment that encourages customers to safely spend more time in your store. To help you achieve that goal, consider adding the following elements to your shop to create a comfortable, inviting vaper lounge:
Comfy couches and chairs

Televisions and/or music

Plenty of lighting

An outside seating area (if your space allows it)
The biggest takeaway is that when customers have several competing vape shops to choose from, they'll naturally drift towards the one with the most inviting atmosphere. While you can do a lot with the physical space of your location, the attitude of you and your employees can be even more impactful.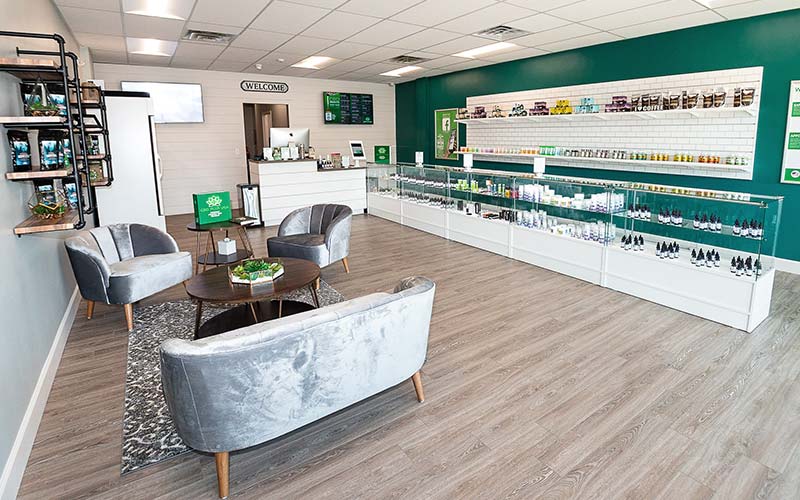 Get vape-friendly tools to run your business with ease
With these considerations in mind, you'll be well on your way to starting a vape shop and building a loyal customer base.
Looking for vape-friendly software to help you manage your day-to-day tasks? Chat with one of our experts to discuss your options and find the best solution.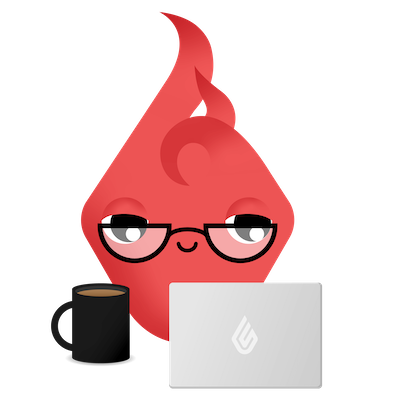 News you care about. Tips you can use.
Everything your business needs to grow, delivered straight to your inbox.