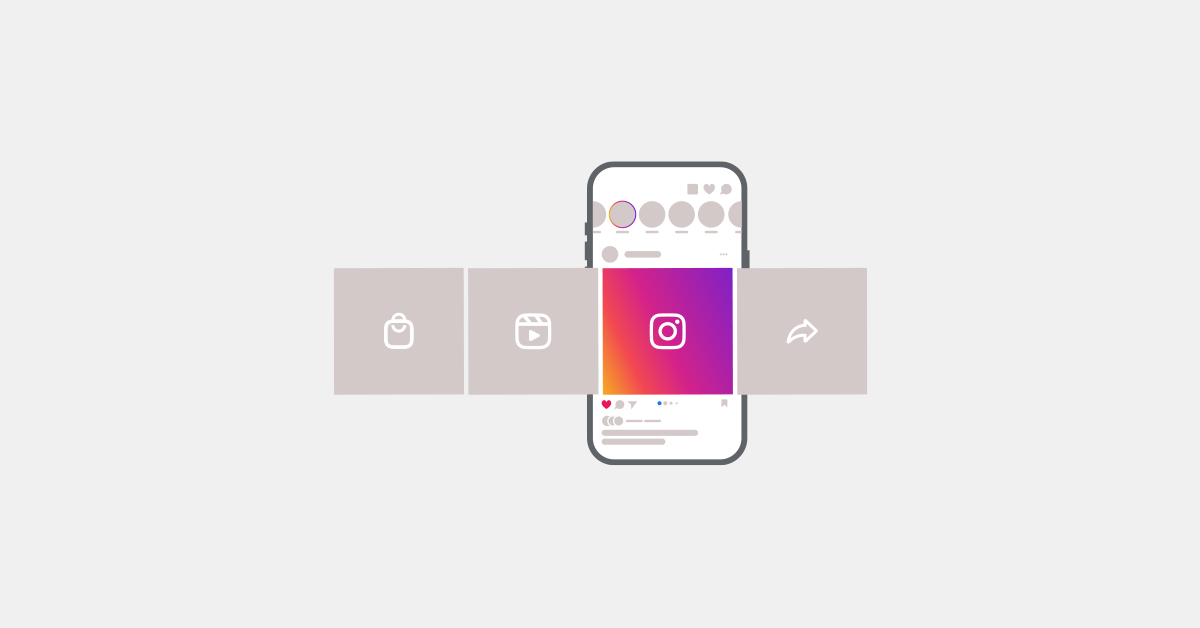 Over the past decade, social media has become an integral part of our digital lives. Brands have used that to their advantage—leveraging social media to build brand awareness, discover new audiences and even close sales.But of all the social media platforms, Instagram has become one of the most valuable for retailers. Instagram's visual-first platform is ripe for beautiful product photography,,and offers plenty of opportunity to show off your brand's personality along the way. And with the ability to sell products directly through your posts with Shopping tags, Instagram has become a bona fide sales channel. .
If you're an independent business or entrepreneur looking to get started on the 'gram, this short guide is for you. Read on for our best tips and social selling insights, and get ready to springboard your retail business with Instagram.
Check out our Retailer's Guide to Starting and Online Store
Get into ecommerce with our free guide to help you with the ins and outs of starting and online store.
Getting to know your audience
First things first: Instagram users are people, just like you and me. That means they respond best to content that feels both like it was made by people, and specifically for people like them. That's where personalization comes in. According to TechTarget, personalization is "a means of meeting the customer's needs more effectively and efficiently, making interactions faster and easier and, consequently, increasing customer satisfaction and the likelihood of repeat visits."
This basically means that as a business, you should be actively looking into who your target customer, and by extension, target Instagram audience is. The best place to start? Getting some information on your current followers, and tailoring your content around what you think they might enjoy.
Luckily, if you have an Instagram business account (which you should if you're looking to increase brand awareness for your business), you can use the Instagram app itself to see all sorts of data on your current base: from age to location and much more.
Once you have some basic data about your Instagram followers, it's time to do some thinking about what type of content will resonate with them. Or, if your current followership is different from your store's target customer, think through how you might pivot the type of content you make to better speak to your target audience. There are many different ways to do this—from bringing in a younger face to speak more directly to a younger demographic, to changing up the overall look and feel of your account. Speaking of which:
Crafting the right look and feel for brand awareness
One of the best things about Instagram is how much room there is for variety, creativity, and self-expression. But unfortunately, that also means that the platform can be overwhelming, especially if you don't have a background in graphic design or photography. But finding the right feel for your Instagram presence can do so much for your overall brand awareness. Ideally, your Instagram should be an extension of your brand itself, so when thinking through how you'd like your Instagram to look, it's important to focus on things like you current logo, website, or any design features already in place. You want to grow your Instagram organically out of existing color schemes, font choices, and overall aesthetic design.
So, take a few minutes to think through your current look: what do you like, and what do you think could be added to? How might you describe the look of your brand? From there, you can play around with adding grid posts, as well as stories and other Instagram features (which we'll get into a little later) that feel in line with what you already have, and make you excited about your brand.
You should also definitely not be afraid to look to others for inspiration. There are literally millions of well-curated accounts out there to provide inspiration as far as color palettes, photography styles (flat lays, landscape photos, products photos), and even caption writing. Study these accounts, analyzing what about them in particular that you like and what aspects of what they do might be adaptable for your own brand.
It's also important to take a look at your competitors. Think of the biggest name in your specific industry or vertical, and take a look at their page. Better yet, give them a follow so you can stay up to date with current industry trends, and show some goodwill towards fellow businesses along the way.
Once you have all your stylistic inspiration, analysis and ideas hammered out, you might be wondering how to turn the ideas into actual posts. These days, there are a ton of free software services and apps out there that can help anyone, even someone new to graphic design, play around with their photos. Services like Canva are particularly popular and user-friendly. Once you settle on a platform, get in there and start playing around. One of the best ways to understand the look and feel of your Instagram is to experiment. And remember, one of the beauties of Instagram is that you can delete anything you don't like.
Using Stories, Reels and Live posts
While the original grid post will always have a place in the success of your Instagram account, over the past few years, the Instagram platform has grown to include all sorts of other ways to engage with your audience and create content. Having a good handle on these other forms of content, while keeping a cohesive overall strategy in mind, can work wonders in terms of expanding your social selling reach and brand awareness. Let's take a look at a few tools in the Instagram toolkit.
Stories:
For creating content on the fly, nothing beats an Instagram story. These little pieces of content—which include both images and videos, are great because you post them and they disappear 24 hours later.
Because of this, stories can be great for advertising flash sales, promoting other creators' content within your niche, or even just trying out a new type of content that you're a little unsure about. When it comes to stories, more can be more, as the dynamic nature of this type of content lends itself to many bite-sized pieces as opposed to something more polished. Think of stories as the potato chips of your overall social selling strategy.
Reels:
The new kid on the block of the Instagram world, reels have been steadily growing in popularity since their introduction. Simply put, these are a sort of video equivalent to a grid post: a short video in which you have complete creative freedom to discuss anything. Based on the popular TikTok format, Reels can be harnessed for showing off your products, talking through customer pain points (and how your product solves them!) or simply showing off your brand's personality to a wide audience of people who are interested in this short, engaging video format.
Live posts:
Got something to say, and want to say it in real time? Then going live might be the right type of content for you. Going "Live" is simply turning your account into a live stream, allowing you to interact with your audience in real time. Lives can be a great way to do a product demo, or have someone important to your business, like a founder or CEO, come and answer some questions.
While lives may feel high stakes because they can't be re-done, like stories, they disappear from your feed after they're over (unless you choose to save them to your highlights), so don't feel like everything needs to be perfect in order to go live. If you have something to say, and if your brand's personality lends itself to an off-the-cuff or behind the scenes kind of display, going live might be the easiest way to get what you want to say out there.
Making sales with Instagram Shopping
Did you know? You can set up your Instagram account to enable shopping directly through the app. This handy new feature applies to grid posts, stories and even reels.
One of the best ways to increase sales for your business is to reduce something called "friction." Friction simply means the amount of steps, time, and energy it takes for a potential customer to make a purchase, visit your site, or otherwise convert. And one of the best ways to reduce friction is by letting customers shop something without having to be redirected to your website. Instagram Shopping is a seamless way to keep your customer's eyes on your brand and allow them to shop all at once, from the comfort of their own Instagram feed.
Instagram Shopping is available through some Lightspeed eCom products. If you'd like to learn more, click here.
Final Thoughts
If you're a retailer looking to expand your reach online, social selling is a revenue opportunity just waiting to be unlocked. By crafting the right experience for your brand and leveraging Instagram's powerful commerce tools, you can turn your social media strategy into a full-blown online sales channel.
We hope this short guide has given you some quick and easy tips to get started on your social commerce journey.To continue the fun, check out some of our other resources to learn about all things retail, ecommerce, and social selling. And as always, don't hesitate to reach out to our experts with any questions about what Lightspeed can do for you!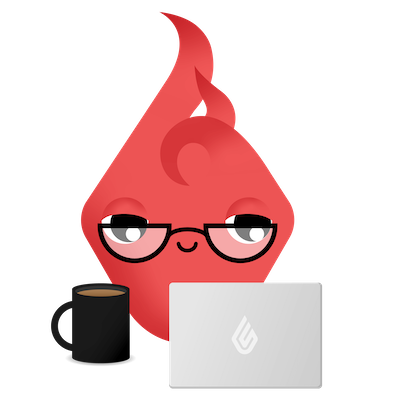 News you care about. Tips you can use.
Everything your business needs to grow, delivered straight to your inbox.