Company
Lessons on Leadership from Lightspeed's Sheryl Hoskins, Rising Star of the 2021 Women in Hospitality Technology Awards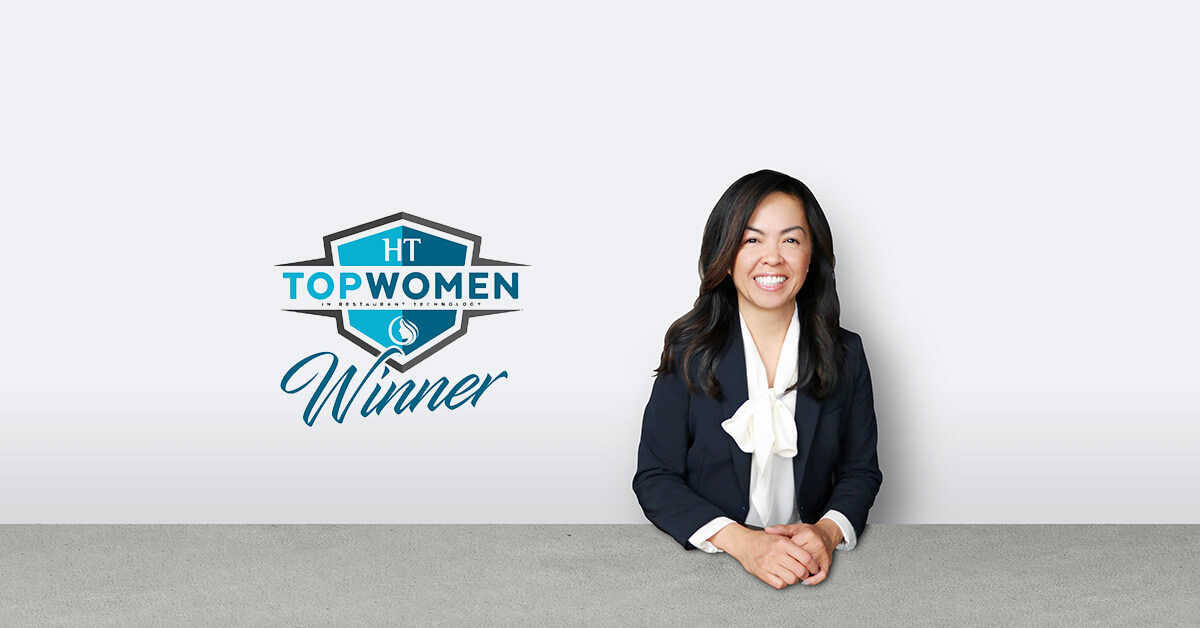 Lightspeed is proud to announce that our General Manager of Hospitality, Sheryl Hoskins, has been named a Rising Star at Hospitality Technology magazine's 2021 Top Women in Restaurant Technology Awards. The 2021 awards were presented on April 14 at a virtual reception at the 26th annual MURTEC (Multi-Unit Restaurant Technology Conference).
Now in its fifth year, the Top Women in Restaurant Technology Awards honor outstanding women from both restaurants and technology suppliers. As a Rising Star, Sheryl was recognized for demonstrating leadership and making her mark in the foodservice technology industry at an early stage in her hospitality technology career.
"HT's Top Women in Restaurant Technology program recognizes the accomplishments of these incredible tech professionals who help shatter the glass ceiling every day, inspiring an ever-increasing number of women and minorities to become a part of the trailblazing work that continues to reimagine the restaurant technology industry," said Abigail Lorden, Vice President and Publisher of Hospitality Technology, in a press release.
After working in GM and executive roles at General Electric, ACTIVE Network, and McKesson, Sheryl became CEO of Upserve in 2018, where she helped shepherd the company to record-breaking growth in 2019 and continued to build on that growth in 2020 in the face of COVID-19's impact on the hospitality industry. Through those challenges, she led the company to a successful acquisition by Lightspeed in December 2020, where she now oversees all hospitality business functions around the world, an amazing accomplishment in a challenging year for hospitality.
There were so many unknowns [in 2020]. So I chose to dial up my empathy, and I showed a lot more vulnerability than I have in the past.
Sheryl has gone from overseeing a product and development team of 50 at Upserve to a team of over 150 at Lightspeed and is responsible for the global hospitality product strategy, roadmap, as well as customer journey and experience. In her new role at Lightspeed, Sheryl is ushering in a new era of hospitality, working to build and distribute the company's hospitality management tools around the globe to support businesses in a way no other cloud POS company has before.
So we wanted to know, what is the secret to Sheryl's leadership success?
Lessons on leadership from Sheryl
Sheryl recently spoke to Lightspeed employees about transformational leadership and how leading with empathy, vulnerability, and flexibility helps her and leaders in all areas guide their teams to success. She says the key to transformational leadership is knowing which behaviors to turn off or on and which to emphasize based on the business, the employee, and the situation at hand. "In the case of COVID, it was crisis mode," she explains. "There were so many unknowns and based on feedback from the [Upserve] executive team at the time, employees felt a ton of uncertainty, both at home as well as at work. And so I chose to dial-up my empathy, and I showed a lot more vulnerability than I have in the past."
One example of this is when Sheryl started a new company messaging channel called "Tell Me Something Good" where employees could share happy news and photos, and where she shared advice for #WellnessWednesdays and #ThankfulThursdays. "What I tried to do every day was to find something positive in a world full of negativity. And, quite frankly, it helped me stay positive as well, as a leader," she explains. "Is this the best use of a CEO's time during a crisis? Some would argue no but, in retrospect, I am so glad I made that investment every day. I think the result of that was a highly engaged and motivated team despite the crisis. I couldn't have been prouder of how the team overperformed."
There isn't a one-size-fits-all approach when it comes to leading teams or interacting with our customers.
Crisis time or not, Sheryl believes that there is a lot more room for empathy in the workplace "not only for our employees but our customers as well. With customers, the key to empathy is truly understanding their situation and offering solutions that can help with the challenges they may be facing at the time. Their input and ideas have value. Much like leading a team, you want to make customers feel seen and heard during the collaboration process. Being flexible based on the situation as a leader is critical to being effective. There isn't a one-size-fits-all approach when it comes to leading teams or interacting with our customers."
Sheryl also notes that, as leaders work their way up from managing individual contributors to managing other managers and beyond, self-awareness and testing different styles of leadership and communication are key to finding a style that works for you and your current team. "When I'm leading individual contributors it's more of a coaching style, trying to guide them and provide suggestions on alternative ways to approach a situation. I'm a lot more demanding of my executives and my expectations are super high. Depending on the level of experience of my team, I work within that range."
During arguably the most difficult year for our industry, Sheryl was able to quickly pivot the company with new technology innovations, maintain employee morale, and then complete a successful acquisition. This is an incredible career trajectory, and speaks to Sheryl's capabilities and commitment to her employees and her customers. Sheryl is a true hospitality industry success story. She was able to come into a strong hospitality business with minimal industry experience, and turn it into a powerhouse. Now she is leading global hospitality for an international hospitality company where she will no doubt bring the same level of dedication, care, and innovation to her role.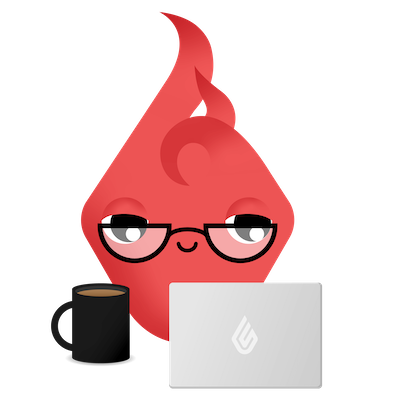 News you care about. Tips you can use.
Everything your business needs to grow, delivered straight to your inbox.