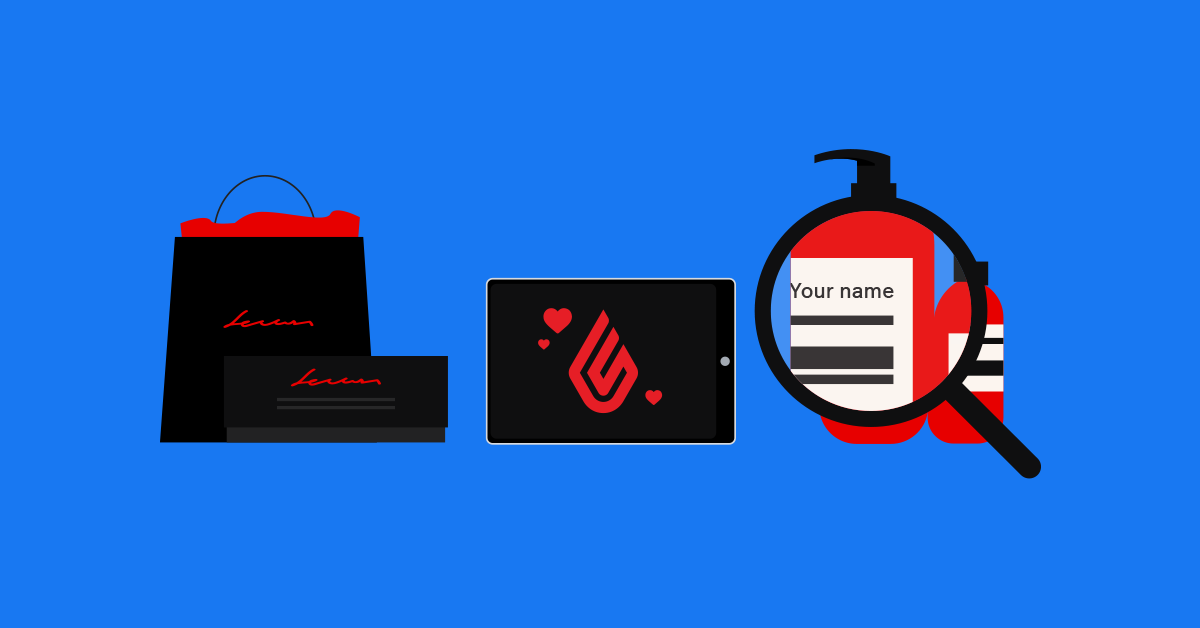 The retail industry has been through a major upheaval in 2020, but retailers have been resilient and determined in their response.
A global pandemic changed consumer behavior, temporarily closed shop doors and forced retailers to adapt to a "new normal." New ways of selling and fast adoption of digital tools were born out of necessity this year and many will be shaping the retail industry in 2021.
These are the retail trends you can expect to see in North America in 2021: An emphasis on connected sales channels, virtual shopping, flexible payments and alternative business models. With the right technology, retailers will be one step ahead in this new world of retail.
Connected sales channels
Omnichannel retail
Omnichannel retail is a unified brand experience across multiple channels, where each seamlessly connects with the other. Enabling consumers to discover, engage, research, buy and get post-purchase support using whatever channels they want, at any time they want, will continue to trend in 2021.
"Omnichannel presents many opportunities for smaller retailers, who have in the past been largely shut out of eCommerce by eCom giants like Amazon," said retail analyst Shannon Vissers from Merchant Maverick.

"But with evolving omnichannel technologies, even the smallest retail stores can offer their customers multiple convenient avenues by which to shop."
Bob Phibbs, CEO of the Retail Doctor, teaches the importance of this 360 degree solution and understands every stop a customer takes on their way to the checkout counter.

"[When consumers visit you], they've already been on somebody's website, they've already done a Google search, they might have messaged somebody on social media. So if you aren't using all the tools at your disposal, what you're settling for is crumbs when you can have the whole feast."
Omni Loyalty
Loyalty programs have always been important to retailers, but with the new emergence and importance of an omnichannel solution, every tool must be integrated across every channel.
This year, Lightspeed launched an omnichannel Loyalty solution, which lets retailers engage and reward customers through their eCom store the same way they do in-store. This will enable consumers to connect their online and in-store experiences, allowing shoppers to easily move between the two.
Virtual shopping
Social commerce
Social commerce is revolutionizing the shopping experience. Retailers are able to take several steps out of the checkout journey, taking customers straight to their eCommerce shop with one click.
"What we're seeing in the market right now is there's an acceleration towards digital means of selling," said Dax Dasilva, CEO of Lightspeed.
With modern technology like Lightspeed, retailers can connect their eCom shop to major social media platforms such as Facebook, Instagram and Pinterest to promote and sell products directly to consumers. These shoppable posts allow for product tagging—letting customers know about an item's price, description and availability just by hovering over an image. Once they click, they'll be redirected to the product on your eCom shop so they can complete their transaction.
Real consumers are able to tag their products, meaning retailers are able to sell in a more authentic way. This influencer marketing is effective—research has shown that 63% of social media users between the ages of 18 and 34 trust influencers' recommendations more than they trust brands.
As this trend continues to grow, social media platforms are racing to develop new ways to implement social commerce. TikTok—the fastest growing social app—is beta testing shoppable videos, and earlier this year, Facebook announced Facebook and Instagram Shops, where transactions can be completed directly on the app or the business' eCom shop, putting social commerce front and center.
In November 2020, social commerce was a $89.4 billion market and it's projected to grow to $604.5 billion in the next seven years.
Shopstreaming
Shopstreaming, the blend of "shop" and "live streaming", emerged with the COVID-19 pandemic.
"Shopstreaming, the art of combining live streaming and e-commerce, will be the next big trend in consumer retail and brand development," says tech expert Laura Marchesi. "The need for brands and stores to establish their online presence has never been stronger in the internet-dominated era as we step into a new decade."
For many retailers, shopstreaming was born out of necessity. Jackie Lindsey, owner of Rod Works Asheville, opened her doors in July 2020. She didn't have an eCom shop specific to her franchise store so her products weren't always being showcased. She took matters into her own hands and began taking personal shopping appointments over FaceTime, showing customers around the shop and making recommendations.
This strategy paid off. Lindsey says she sees customers travel long distances to visit her store and her sales tripled from August to September.
"If they're from out of state and they visit Asheville, they'll most likely come to my store, says Lindsey. "I have people on the east coast that are from states like Pennsylvania, New Jersey, Florida, South Carolina and Alabama. I'm getting people from all over that are really interacting and who travel over four hours to visit the shop."
Clickable videos
While videos have always been central to successful digital marketing, they required some work on the consumer's part to find the product they just saw on their screen.
Clickable videos are reimagining how consumers shop, offering convenience and immediate results. When a viewer sees an ad, commercial or video on their social media feed, they're able to click the screen when they see a product that catches their eye.
Video marketing is growing, with 54% of consumers wanting more video content from a brand or business they support. With clickable videos, retailers can easily convert their viewers into buyers.
Flexible payments
Mobile payments
Contactless, mobile payments give retailers the freedom to accept payments anywhere in their store—or curbside—with one tap, swipe or insert.
The technology has been evolving for years, but COVID-19 hugely accelerated its adoption. The zero contact benefits of mobile payments have contributed to its popularity and retailers need to adapt to this changing consumer behavior.
Data shows that nearly one-third of US consumers used contactless payments for the first time during the pandemic and in March 2020, contactless payments grew by 25%. For retailers, digital tools like Lightspeed Mobile Tap connects its payment processing hardware through Bluetooth, essentially turning an iPad into a contactless mobile payments terminal.
Digital wallet
Digital wallets are arguably the most convenient way for consumers to pay. With an app on your smartphone, transactions are processed quickly and safely. Retailers can prepare for this trend by adopting smart payment terminals and a modern POS system like Lightspeed.

With these digital tools, retailers can accept new forms of payments your customers might prefer, such as Apple Pay, Google Pay, Samsung Pay and more. With 21% of U.S. eCommerce shoppers abandoning their cart at checkout due to a lengthy or complicated process, this secure and seamless one-click eCommerce checkout experience is part of the answer to improved conversion online.
Digital wallets are also impactful in physical settings.
"Digital wallets, like Venmo, and mobile wallets, like Apple Pay, are on the rise, helping consumers both protect themselves from scammers and reduce physical contact at the store during the pandemic," said credit industry specialist Mason Miranda.
POS financing
This payment option has grown exponentially in 2020 and is on track to continue rising in popularity. Responding to the economic challenges of COVID-19, POS financing, or buy now pay later (BNPL), has financially assisted many households and filled a need in the market for flexible transactions.
As the name suggests, buy now pay later gives customers the option to make a purchase without paying for the product in full at the time of purchase, similar to a credit card model. This benefits businesses as well by offering payment options to the customer instead of missing out on a sale and moving products quickly. Also, it's easy for business owners to implement because the onus falls on the BNPL provider to ensure every installment is paid.
POS providers have worked to support independent business owners in keeping up with this retail trend. Lightspeed has partnered with PayBright to offer a pay-later solution to e-commerce merchants across Canada.
"As we've grown our platform, we recognized the need for retailers to have a seamless way of offering flexible payment options to customers in Canada," explained Peter Dougherty, Director of Partnerships at Lightspeed. "By activating PayBright's pay-later e-commerce app on the Lightspeed platform, retailers can now easily offer PayBright's installment payment plans to customers."
Alternative business models
Subscriptions
Subscription eCommerce is a convenient and personalized way for business owners to offer customers a new way to buy their favourite products and discover new ones at a lower cost.
Whether it be through monthly packages or membership fees, retailers can receive recurring revenue. Lightspeed responded to this new opportunity with the launch of Subscriptions this year.
"What we're seeing is new business models of eCom and all these new ways of selling becoming really popular," said Dasilva. "Subscription should help retail customers develop a stable recurring revenue stream and build a loyal customer base while seamlessly integrating into their existing platform."
Sarah McDonald, co-owner of Out There Outfitters, wanted to increase loyalty at their shop, the owners decided to add Lightspeed Subscriptions to their suite of retail solutions.
"People who have done it are really, really excited about it," said McDonald. "I think the biggest thing is that it makes them feel so much ownership of this place. They feel so connected to it and they are excited to be part of it. Their loyalty has definitely increased."
Curbside pickup
When the COVID-19 pandemic temporarily closed retail doors this year, curbside pickup was the lifeline between business owners and their customers.
CNBC reports that the number of orders placed online and picked up at stores increased 208% between April 1–April 20 compared with one year ago.
"We're in a time where everything is kind of moving to the digital age," said Musthafa Aliasger, sales engineer at Lightspeed. "So from now to the next five years, it's going to be a very important step that retailers have to adapt. Retailers need to stay on top of curbside pickup and of the orders that are coming in. Put the stock aside, because this is where we're moving towards."
Retail trends 2021: The future of retail
This year has shown the resilience of independent businesses. Retailers have taken risks, pivoted quickly and reinvented an industry.
Several trends that have emerged in 2020 will continue to change the way retailers do business and consumers shop. Digital tools and advanced technology will be central to selling in 2021. Shifting to a complete omnichannel strategy, selling virtually, offering flexible payments and adopting alternative business models will help retailers not only future-proof their business, but thrive in this new world of retail.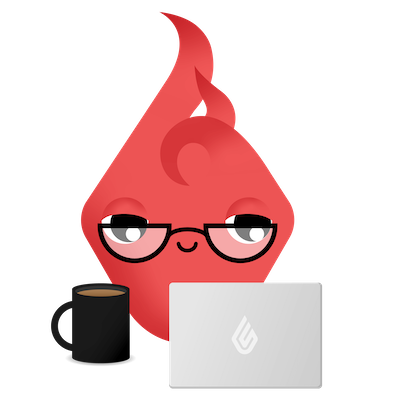 News you care about. Tips you can use.
Everything your business needs to grow, delivered straight to your inbox.