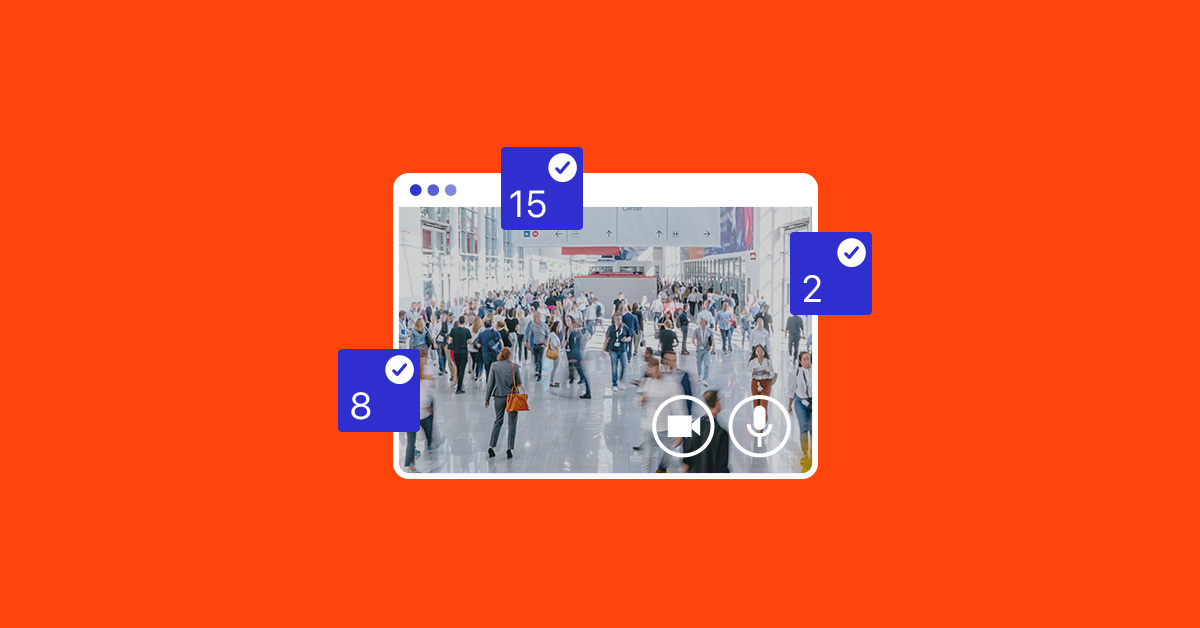 For independent retailers, there's a lot to gain from attending trade shows and conferences every year. From networking opportunities to business advice and discovering new products, these events help keep your business current as your industry evolves.
While most events have gone online and modified their offerings for a virtual audience, retailers all over the world can now log in and learn.
Here are the top retail trade shows and conferences to attend in 2021:
Reinvent your business in 2021
New year, new and improved business. Check out our future-proof playbook to find out how you can prepare your store for the next era of commerce.
1. NRF 2021: Retail's Big Show & Expo—Chapter One
Where: Online

When: January 12

–

14, 19, 21

–22
The National Retail Federation is one of the, if not the, largest retail association in North America and this year, they're going online. With your registration, you'll get access to nearly 300 exhibitors, 90 Big Ideas sessions, Equality Lounge sessions and tons of networking opportunities. With over 100 years of experience bringing new insights to retailers of all sizes, NRF 2021 should be at the top of any retailer's list of trade shows and conferences.
A few speakers to mention: Condoleezza Rice, 66th U.S. Secretary of State, Indra Nooyi, Former Chairman and CEO of PepsiCo, and Judith McKenna, President and CEO of Walmart International.
2. Running Insight Market Week
Where: Online

When: January 26

–

28
Running Insight Market Week is a free event, bringing specialty retailers and leading brands together for productive meetings, exclusive content and peer learning. With one-on-one meetings, roundtable discussions and a virtual awards banquet, this event is invaluable to growing your business.
3. PGA Merchandise Show
Where: Online

When: January 26

–

29
The world's largest annual gathering of the golf industry has shifted to an all-virtual format for its 68th edition. The PGA Merchandise Show offers education sessions and networking through a cutting-edge, highly-interactive virtual experience and marketplace. Registrants can expect new product launch events, industry presentations, group networking and special golf celebrity and influencer engagement programs.
4. Outdoor Retailer: Winter Online
Where: Online

When: January 6

–

March 19
Outdoor Retailer is for retail merchants specializing in winter sporting goods and equipment. This year's Winter Online edition will open on January 6 with key Summit Days from January 20–23 and ongoing engagement and education through March 19.
If you want to see the latest and greatest winter sports equipment and find new products to purchase for your retail store, this is the place to do it. Brands and reps can meet with buyers and media, discover new and innovative gear all in one place and connect and learn from others in the industry.
5. MAGIC Digital
Where: Online

When: February 1–March 1
MAGIC is one of the largest and most comprehensive fashion marketplaces in the US that showcases women's and men's apparel, footwear, accessories and sourcing resources from all over the world.
Now online, this show remains an excellent space for buyers and brands to connect and forge relationships. MAGIC offers many opportunities for attendees to learn, network and build partnerships.
6. CABDA Online
Where: Online

When: February 10–11
CABDA has gone online for their new virtual expo. Registrants can talk with our exhibitors, get the latest production news and attend valuable training sessions.
CABDA's physical shows are scheduled below:
CABDA MidWest, Schaumburg Convention Center (September 15–16)
CABDA West, Ontario Convention Center (October 12–13)
CABDA East, Meadowlands Convention Center (December 8–9)
7. Frostbike Business Summit
Where: Online

When: February 17–19
Frostbike is going online this year—offering 60+ webinars, speaker sessions and networking events to discover tips on freshening up your business strategy, experience new and current in-demand products and examine how to best move your shop and the industry forward.
Frostbike
and join our webinar on February 18 to learn how Lightspeed technology can enhance customer relationships, streamline operations and increase loyalty.
8. eTail West
Where: Online

When: February 23–25
eTail's events are where the brightest minds in retail meet, collaborate and learn about the trends and technologies that are disrupting the industry both in the present and future.
Unlike many conferences, eTail is the only event that brings in more buyers than sellers, meaning that for sellers, the opportunity to reach decision-makers and generate revenue is very tangible.
Moreover, attendees can expect keynotes from industry heavyweights like Emily Essner, CMO of Saks Fifth Avenue, Andrew Laudato, COO of Vitamin Shoppe and Rafeh Masood, EVP and Chief Digital Officer of Bed Bath & Beyond.
9. Dx3
Where: Online

When: March 2–5
Dx3 is a unique opportunity for retail industry professionals to meet, connect with and learn from retail experts in marketing and technology. Moreover, Dx3's show floor is an excellent space to discover new tech that can help maximize your business's potential.
Connect with speakers, attend informative keynotes, participate in hands-on workshops and use the event's app to network with other attendees. The theme for this year's iteration is growth. Whether you're looking to advance your career or take your business to another level, there are companies, people and innovations in attendance that can help.
10. JCK Las Vegas
Considered the jewelry industry's largest North American trade show, JCK Las Vegas is an opportunity for suppliers and buyers to connect, discover what's new, forge partnerships and learn.
11. NRF 2021: Retail's Big Show—Chapter Two
Where: New York City

When: June 6–8
NRF 2021—Chapter 2 has everything you've come to expect from Retail's Big Show, including all new curated in-person sessions, networking programs and an Expo featuring innovative installations from the industry's brightest solution providers.
12. Outdoor Retailer Summer Market
The Outdoor Retailer Summer Market is for retail merchants specializing in winter sporting goods and equipment. It's a great opportunity for suppliers to showcase their products and build relationships with the merchants in attendance.
If you want to see the latest and greatest winter sports equipment and find new products to purchase for your retail store, this is the place to be. Plus, attend educational sessions on retail, manufacturing, sustainability, design, outdoor safety and environmental advocacy.
13. ASTRA Marketplace & Academy
Where: Minneapolis, MN

When: August 5–8
Focused specifically on the specialty toy industry, ASTRA Marketplace & Academy's lineup of speaker sessions aims to help merchants and vendors tackle the most pressing issues that impact their business growth.
14. WPA365: The Virtual Pet Community Trade Show Experience
For pet professionals, WPA365: The Virtual Pet Community Trade Show Experience is a must-attend. Discover the latest products, learn the latest marketing strategies and grooming techniques and connect with pet professionals specializing in grooming, manufacturing, distribution and wholesale, pet services, importing and exporting and veterinarians from around the world.
15. The Running Event
Where: Austin, Texas

When: November 30–December 2
The Running Event is the premier conference and trade show for running specialty retailers. Registrants will be able to share triumphs, challenges, and ideas with your counterparts from across the country and learn the methods that'll grow your business. Hear from speakers on delivering the best in-store experience, increasing profitability and adapting to consumer behavior.
Connect with the Lightspeed community
In the new world of retail, staying a step ahead has never been more important. Check out our Lightspeed calendar for all upcoming and past on demand retail webinars and to see which retail events we will be attending in 2021. Join us for all the latest tips and tricks from industry experts.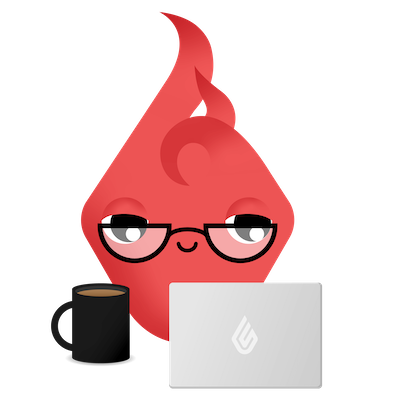 News you care about. Tips you can use.
Everything your business needs to grow, delivered straight to your inbox.