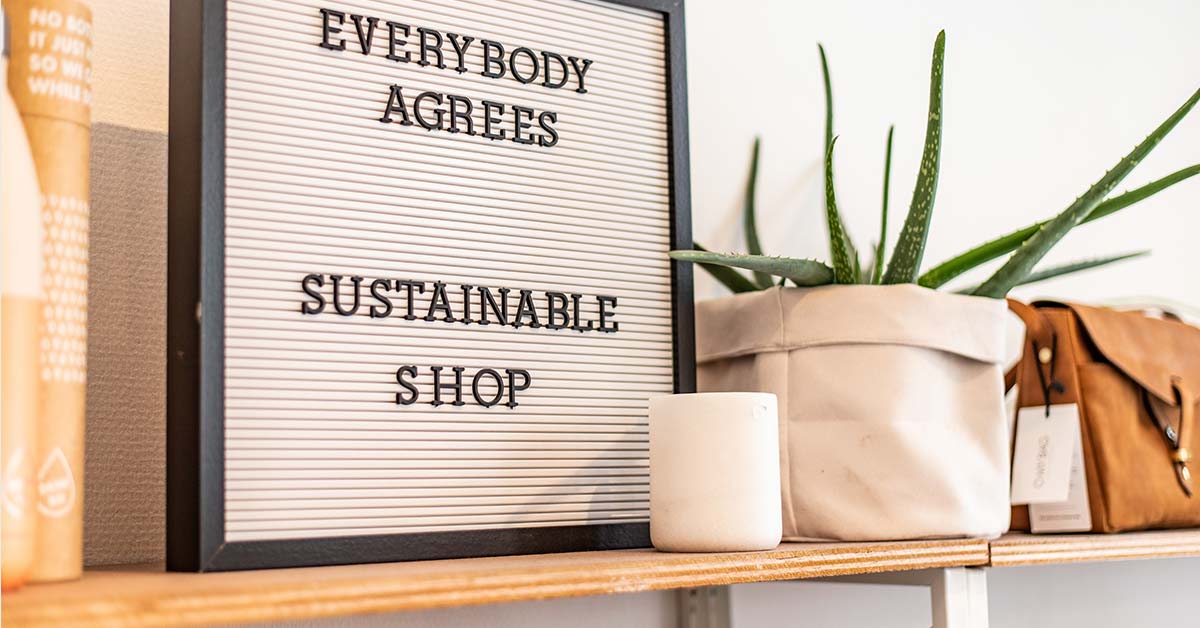 Sustainable retail business practices are likely to resonate with your current and potential customers. Gen Z and Millennials, in particular, are leading the charge; 62% of Gen Z prefer to shop with sustainable brands, and 73% of Millennials will pay more for sustainable goods. Switching to a more sustainable business model is good for the environment; letting your customers know about your sustainable model is good for your business.
As you reopen your store to the public, you potentially draw in customers and pique their interest by being a forward-looking business that's proactively tackling environmental concerns in your everyday operations.
Changing up your business model can be costly, but getting started with sustainable retail doesn't have to mean making big, expensive changes right away. To implement sustainable practices in your store, just look to your point of sale.
Reinvent your business for short and long-term success
While the retail sector reopens across North America, owners and operators face a whole new set of challenges. Download our free playbook and learn how to diversify sales and build a more resilient business post-pandemic.
5 ways you can be more sustainable with Lightspeed
Your Lightspeed point of sale system can help you tackle sustainability concerns in two primary areas: eco-friendly material usage and inventory waste. By incorporating these practices into your business, you can save money and reassure customers that they're making an eco-concious choice when they patronize your store.
1. Go for paperless receipts
When it comes to environmental impact, paper receipts are killer. 93% of paper receipts were found to contain BPA or BPS in a 2018 study⁠—two chemicals that you probably don't want around in high concentrations. And even receipts not coated in BPA or BPS are a problem; 21 billion gallons of water and 10 million trees are used to make paper receipts every year in the United States, creating 686 million pounds of waste.
Encouraging an alternative to paper receipts isn't just good for the environment⁠—it's more convenient for your customers, too. If they ever need to consult their receipt to communicate with your or for their own bookkeeping, they just need to do a quick search in their email inbox.
To send your customers paperless receipts through Lightspeed, follow these steps:
Log in to Lightspeed Retail. From the main menu, click

Settings > General Options.

From General Options, click

Email.

Fill in the

Reply To/From Email Address

with your store's email address and the

Recept Email Header

and

Receipt Email Footer

with what you want customers to see on the top and bottom of their digital receipt.

Next, go to

Settings > General Options > Printing

and select

Disable Recept Auto Printing

.

After taking payment for a sale, click

Email Receipt.

If needed, fill in the customer's name and email address.
2. Encourage in-store and curbside pickup
So you've been selling online⁠—and perhaps you've noticed all those boxes and all that packing material can really start to add up. To make your eCommerce packaging more sustainable, you can start investing in recycled materials and cut down on any plastic or styrofoam you're using. You can also encourage local online shoppers to pick up their goods, cutting out the need for any extra packaging altogether.
If you're not ready to open your business up to in-store pickup just yet, or your customers aren't quite ready to start coming in-store, you can still offer curbside pickup as an option. Advertise this method as a way to get their goods quickly while still benefitting from the convenience and safety of shopping online on your social channels.
To start offering in-store or curbside pickup as a shipping option through Lightspeed, follow these steps:
Log in to Lightspeed eCom. From the main menu, click

Settings > Shipping Methods.

From Shipping Methods, click

Add manual shipping method.

Select

In-store pickup

.

In the

Title

field, enter how long you plan to take to compile pickup orders (i.e. Pickup in-store in 1 business day)

Click

Add shipping rate

. Set the

Minimum weight

to 0 and

Maximum weight

to 10000. Set the

Rate excluding VAT

to $0.00.

Select the

country

your store is in. Hit

save.
3. Recycle used gift cards
Gift cards are often made of PVC plastic, which is particularly hard to recycle. In 2014, 10,000 tonnes of PVC waste in the United States were directly attributed to plastic gift cards. Retailers looking to be more sustainable should take a critical eye to how they use and sell gift cards.
You can cut down on how many new plastic gift cards you need to order and, as such, how many new plastic gift cards need to be printed, by recycling and reactivating used gift cards.
To recycle old gift cards that have a zero balance, follow these steps:
Log in to Lightspeed Retail. From the main menu, click

Customers > Recycle Card.

Scan the old gift card's barcode (or enter it manually).

Click

Search

.

When it comes time to fill the gift card up again, do so as though it's a new gift card.

(Optional) To encourage customers to return gift cards that have reached zero balance, offer a small discount for returning their card. Click

Settings > Discounts

, then

New Discounts

. Fill out the fields with the type of discount you'd like to offer (such as 5% off), name the discount and click

Save Changes

. At checkout, add the discount for customers handing over an empty gift card.
4. Consistently keep track of inventory levels
Ordering inventory you don't need doesn't just create extra waste—it can impact your profits as well. By knowing exactly how much you have on hand, you can be environmentally and economically conscious at the same time.
Full inventory counts help you check up on your stock levels, but they're time-consuming—prohibitively so. Doing regular cycle counts⁠—where you only count a portion of your inventory⁠—will help you keep on top of your inventory with accurate data without needing to do a full count of your store every single time.
To do an inventory count in Lightspeed, follow these steps:
Log in to Lightspeed Retail. From the main menu, click

Inventory > Inventory Counts > +New Inventory Count.

Name your count after the current date. If you have multiple locations, select the shop you're currently doing an inventory count for. Click

Save Changes.

Do your count of your selected inventory (for a cycle count) or all inventory (for a full count) using either a scanner or manually.




If counting with a scanner:

ensure your cursor is blinking in the

Item Scan/Search

field. As you scan each item, enter an item number corresponding to the amount you have in stock.




If counting without a scanner:

Select

Print Item List

on the inventory count page and select a

Sort By

method. Print the list and mark the quantity of the items you're counting on the page. Return to the computer and select

Print Item List

again, then add the

ID number

from each item counted and the quantity.

When your count is finished, click

Reconcile > Reconcile Inventory

.
5. Optimize purchase orders using sales data
To further cut down on inventory waste, you can ensure you're only ordering new inventory when you absolutely need it. This way, you can ensure you're only keeping what you need on hand⁠—which is, again, good for both your profits and the environment.
Lightspeed helps retailers keep track of when they need to reorder without over-ordering by letting you set customer reorder points. To know the ideal reorder point for an item, you'll need to know how fast items typically sell and how quickly, on average, it takes for new orders to arrive. From there, you can pick your reorder point and your desired inventory level.
Let's say you have an item that usually sells about 5 units every 2 weeks (or 10 units in a month), and it takes 2 weeks for a new shipment to arrive. You aim to reorder this product once a month. Your desired inventory level would be 15 units, and your reorder point would be 5 units. In the middle of each month, you'd run the reorder point report in your Lightspeed POS, which would tell you how many you need to order to have enough to not be out of stock or grossly overstocked at the start of the next month⁠—in 2 weeks, after the shipment arrives. If you find you consistently have too much or too little on hand, adjust the desired inventory level and reorder points as needed. The goal should be to always have on hand exactly what you need so you're not contributing to excess waste during manufacturing or shipping.
To use reorder points with Lightspeed, follow these steps:
Log in to Lightspeed Retail. From the main menu, click

Inventory > Item Search.

Search for the item you wish to add a reorder point to.

Under

Re-ordering (This Location)

, enter your desired inventory level and reorder point.

When you're getting ready to fill out a purchase order, head to the main menu and select

Reports > Reorder List

.

Items at or below their reorder point will be displayed.
Look to the future with sustainable retail
Sustainable retail practices benefit everyone. They're better for the environment, good for your customers and beneficial for your business. Concerns about sustainability aren't going to go away, so getting started now prepares you to meet increasing consumer attention to sustainability in the future.
Many of these practices can help you be smarter with your costs and margins, and they don't cost any extra to implement—particularly helpful as you reopen your business to the public.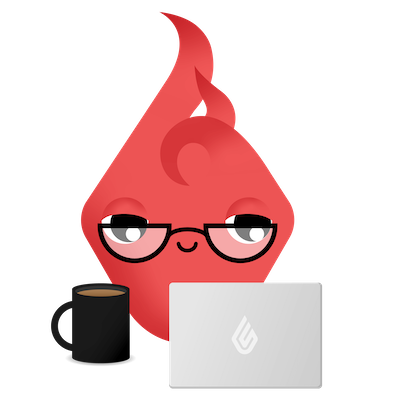 News you care about. Tips you can use.
Everything your business needs to grow, delivered straight to your inbox.