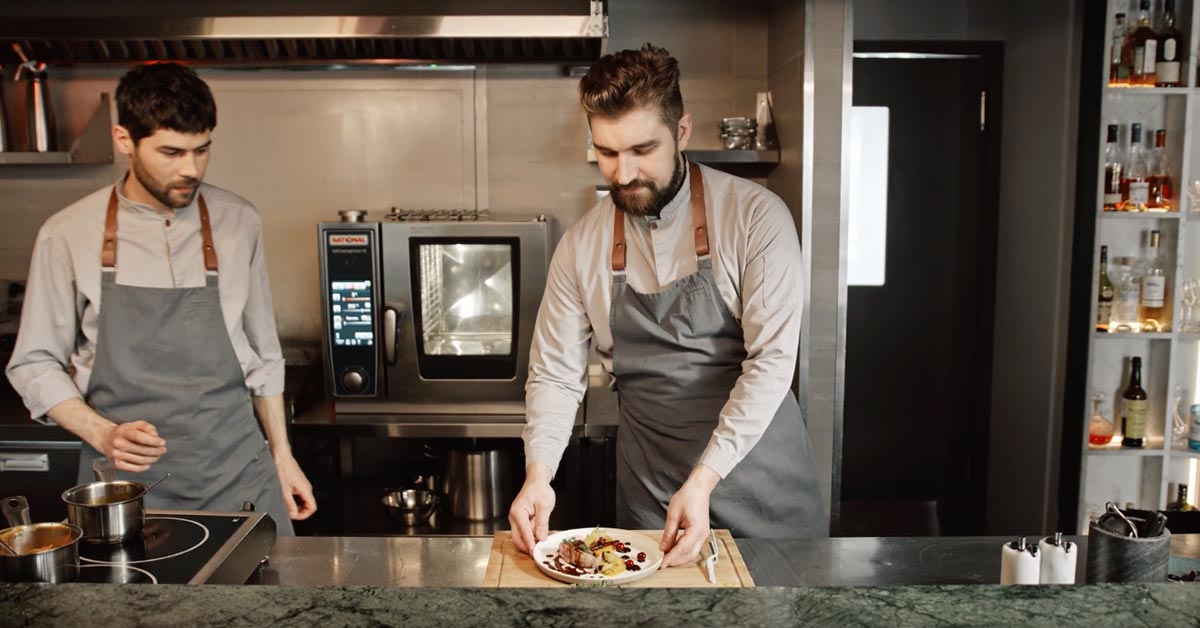 .The restaurant industry is facing one of its biggest challenges yet: finding labor. With so many changes in reopenings, restrictions and the growing labor shortage, many restaurants have spent the summer scrambling to find new capable staff. For Grace Ouelette, General Manager at the Toronto Innovation Brewery & Taproom at Collective Arts, this is in large part due to a shift in focus for many in the hospitality industry. "In some ways, Covid was an opportunity for people to maybe discover new talents in themselves or be creative in order to survive. Some of the people that both myself and the chefs used to work with are now in a totally different industry," adds Ouelette.
With so many restaurants looking to hire, many now find themselves in a rush to train their new employees. Training, however, might look a little different now, thanks in large part to changing regulations. Many restaurants have had to get creative in a short amount of time, moving to online and blended learning as a method of training new staff. Having a thorough restaurant employee training program will make the difference between smooth sailing or a chaotic reopening.
Include the following steps in your training plans to get your new hires up to speed in no time.
Is your employee handbook up to date?
Standardize your restaurant's policies, guidelines and processes with your custom restaurant employee handbook.
Update your restaurant employee training handbook
If you're planning on onboarding employees in the near future, you'll first need to take a look at your restaurant employee handbook. Your handbook is an essential guide for new hires and existing hires to turn to for general information, context and any restaurant-specific guidelines and processes.
If you haven't updated your handbook in a few years, odds are it might need a refresher. Your restaurant employee handbook should set clear expectations and answer any commonly asked questions your new hires might have.
Your restaurant employee handbook should include:
Restaurant history and story

Mission and vision

Dress code

Conduct and behavior

Specific rules and policies

Kitchen safety and sanitation

Emergency guidelines

Pay and benefits

And any other policy and procedure specific to your restaurant
Check out our downloadable restaurant employee handbook template to get started building your handbook or refreshing your existing one.
Create a restaurant employee training plan
Employee training starts way before your first training session. If you know you'll be getting new hires through your doors soon, you need to get started creating a plan that specifies the timeline, steps and milestones of the entire training process. Essentially this training plan will serve as a curriculum that outlines everything your employees will be learning throughout the process and sets clear expectations. A lot of the subjects you will cover in your training plan will also should be included in your restaurant employee handbook—your training plan will just outline the process new hires will experience and what they need to learn.
If you have a training plan already in place make sure it's up to date based on the latest industry trends, requirements and health restrictions.
What to include in your training plan
A timeline and schedule

: Clearly outline the time it will take to cover and complete each aspect of your training plan.

Your restaurant mission and vision

: While this should already be a part of your handbook, you should still make a point of discussing and presenting this in more detail during your training as it will provide the necessary context behind your restaurant's reason for existing and plans for the future.

Staff and roles

: Define, explain and even write out each of your team and

kitchen brigade's

responsibilities and expectations. Inform your new hires about workflows and how their role fits within the team dynamics and processes.

Menu discovery

: This might even be a part of your regular training and not just a part of your initial new hire training. Go over your menu, specific dishes and ingredients and everything new hires should know about current menus or even seasonal menus.

Restaurant layout and table setting

: Every restaurant is different—go over table numbers, front and back of house layout and table setting guidelines.

Selling tactics

: Equip your new servers with scripts and examples on greetings and tone. While their personality and specific qualities will shape how they approach customers, it's key to equip them with general guidelines. Advice and training on suggestive selling and upselling will also help them approach the role successfully.

Restaurant technology:

Incorporate in-depth training on your restaurant platform,

point of sale

and other tools that employees will use on a daily basis.

Company policies:

Inform employees about workplace best practices, reviews, and company policies such as workplace rules and dress codes.
Modernize your training program
Restaurant training might look a little different in 2021 than it used to. While virtual learning is nothing new, many restaurants have placed a stronger importance on using online platforms to train their new employees. Instead of relying on virtual or in-person learning exclusively, many are turning to blended learning in the hopes of creating more efficient programs that combine a balanced amount of online learning, self learning and hands-on experience.
If you're looking to incorporate an online learning component to your training, make sure you choose the platform that's right for you. From Zoom to GoToWebinar, there are many options to choose from.
Jerry Legg, Director of Operations and Training at Sonic Drive-In, an American fast-food restaurant chain owned by Inspire Brands recommends asking the following questions before choosing a platform:
Do you want the sessions to be interactive?

Do you want to use breakout rooms?

Will you hold one on one conversations?

Are you going to use multiple presenters?

Which platforms are they familiar with?
Offer role-specific restaurant employee training
Every role is different and while you might be able to host initial sessions with a broader group of new hires, you'll still need to train employees on their specific roles. Make sure to prepare and include role-based training in your restaurant employee training. This also means creating role-specific literature and in-person training.
Your restaurant training should always include education, demonstration and shadowing.
Education
Education in the form of instruction can be essential for many of your restaurant employees. All of your employees will need instruction on how your restaurant operates, your restaurant menu, your ideal guest, staff processes, and how they are expected to act.
Written instruction can be useful when it comes to education. A formal restaurant training program will have a system for explaining everything in the restaurant. Here are some things to include in the education:
Restaurant facts:

Cuisine type, ideal customer, average guest, busy times, most popular menu item, head chef information and owner information.

Operations instructions:

Roles and responsibilities of staff, using the

restaurant POS

, the intersection of servers and other staff, how food is prepared, how the menu is selected and how front of house staff and BOH work together.
Another great aspect to include in your training program is the use of staff training videos. Using visual training modules as a resource for your restaurant staff can be a more efficient option, saving you time and money.
Demonstration
A good restaurant staff training plan includes demonstration. This involves the trainer performing tasks that trainees must learn, generally during a slow time when there are little to no customers in the dining room. Trainees observe proper techniques to replicate later.
Here are some things you should use demonstration training for:
Table setting

Upselling

Food running

Order notes

Sidework

Inputting orders and taking payments
Shadowing
In the training process, shadowing takes place when you allow new hires to observe and take notes during a peers shift. If you're hiring a new server or hostess, for example, you can easily schedule times of the day when your new hire can shadow a seasoned employee. This way new employees can learn the ropes through real-life scenarios as well as make notes of how your staff engages with customers.
Run a test shift
While you might not be able to do this for every new hire, it might be beneficial to run a test shift when you're hiring a larger amount of employees. This way you're able to see new staff perform in a controlled environment and give feedback without interrupting the customer experience.
The goal of this is to be able to observe employees in scenarios that are close to real interactions, while also being able to interrupt, guide, instruct and correct any issues. A great way to set this up is to hold a test shift during off days. If your restaurant is closed on Mondays, schedule your new hires to come in for a test shift. Anything from preparing food to taking orders and interacting with fake customers will give you a glimpse into how they will perform during an actual shift.
Gather training feedback
Not every trainee is the same. This is why it's a great idea to either run post-training sessions, or even surveys to gauge what worked and what didn't. Some trainees might be visual learners, while others might prefer diving into practical applications and exercises right away. Having different types of training material and exercises helps you ensure that you're giving all your new staff the tools to succeed, no matter their learning style.
Once training is done, send them a detailed survey that covers the different tools and exercises you used during the training. By asking them their opinion, you'll get a better understanding of how well these exercises or material actually work. You can also host a final feedback session where employees can explain their favorite and least favorite parts of the training. Having a conversation around training will give you more insight as to why some things worked and why some didn't.
Offering blended training options, as well as reading material and videos when possible, will help new employees be able to access and digest all the information in a way that works for them. Once you're done with all the training, make sure your employees can access all of this new information easily so that they can refer to it whenever they need.
Ongoing restaurant training strategy
Even after your employees are on board and trained, you won't want to forget about ongoing restaurant training as it can help improve skills, correct issues before they arise and improve employee retention.
Here are two examples of an ongoing restaurant training strategy.
Suggestive selling
As your servers become more familiar with your restaurant and the restaurant menu, they are easier able to suggest pairings of food and wine, upsell desserts and improve their sales (and your bottom line).
Here are some ways you can help improve suggestive selling, long-term
Take the time to educate servers on daily specials

Teach your employees which menu items are most profitable

Pair up your best-performing servers to help train those who need a bit more help
Ideal table service
When it comes to waiting on tables, the longer you do it, the more you learn about the best way to give attention, multi-task and give space. However, the best servers don't need to be on the job for years to learn this; ongoing training can teach them.
Train your servers to read the attitudes of their tables.

For example, guests who are looking around the restaurant are probably looking for their server and need something. On the flip side, guests who make minimal eye contact or continue their conversation in the server's presence probably desire less attention.

Educate your servers on how to talk about the menu.

Many guests will rely on their server to guide them to the ideal meal. The more you can train on how to talk about the menu and pair items together, the better the service your staff can give.

Train on multitasking.

Being aware of your surroundings is an important part of staff performance. Talk to your staff about how to balance multiple tables, large parties and small parties and how to work with their colleagues to meet guest needs.
Don't forget: the restaurant industry is customer-intensive. In order to be the best they can be, your staff should be attentive to guests and also outwardly display the personality and professionalism that your restaurant expects. A good staff training program will be a 50:50 split between those two skills, mixed with knowledge of the menu and restaurant.
Take your restaurant training to the next level
Restaurants around the world are finding themselves onboarding and training new employees like never before. According to Legg, they've experienced training increases of 270% percent. This translates to approximately 403,000 completed e-learning modules from January to June of 2021. In order to train and retain all of these new employees, you need to be ready with an action plan. Remember it's not just training employees, it's showing them your restaurant is a great place for them to learn and grow.
With so much hiring competition, it's never been more important to solidify your training program. It's time to equip new employees with efficient restaurant equipment that's easy to use and learn. Talk to one of our experts to find out how Lightspeed can help you streamline your employee training and day-to-day operations.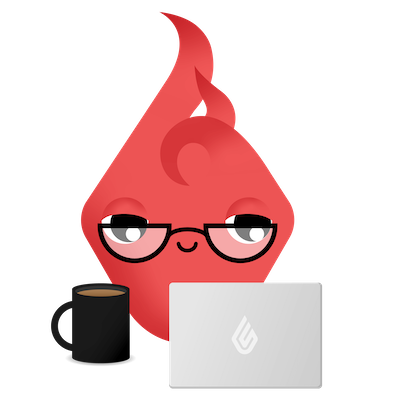 News you care about. Tips you can use.
Everything your business needs to grow, delivered straight to your inbox.