Cloud-based POS systems are armed with dozens of restaurant analytics and insights—every time your staff enters an order, swipes a credit card or closes a check, data is created. These individual pieces of information might tell you a bit about your restaurant sales tracking, but when collected and compared, they tell an incredible, full-picture story about your business.
But then what do you do with all that information?
In this article we'll explain:
5 Ways to Run your Restaurant Smarter
Learn about future-proof restaurant tactics that will add flexibility to your business—a key to thriving in the new world of hospitality.
What are restaurant analytics?
Restaurant analytics contain all your raw sales data from your restaurant sales tracking, which is then turned into insights that help you make more informed business decisions. Every piece of information—from menu sales to staff performance—is accurately gathered, measured and presented in a digestible form, allowing for real-time responses and forward-thinking plans for long-term success.
How to read and interpret restaurant analytics
Compiling the data available to you will mean nothing unless you know how to use it in a meaningful way. Before turning your restaurant analytics into an actionable plan, ask yourself a few questions first.
How do you see your business growing in the next 5 years? 10 years? 20?

What issues need to be addressed in order to

improve the way your business operates

?

What are some things you've been wanting to implement but aren't sure where to start?

How can you improve your guest experience in order to retain more repeat visitors and generate more referrals?
Once you answer these questions, you'll have a better idea of what to do with the data in front of you.
4 ways restaurant analytics help make better business decisions
1. Streamline your menu
If you didn't have restaurant analytics to look back on, you would probably think your best-selling item is the most profitable—but that may not be accurate. Through your POS data you'll be able to see which items have customers coming back again and again. Do you sell a lot of grilled chicken sandwiches to guests only to never see them again? It's time to figure out why.
On the flip side, it's possible that one of your lower-selling items may have some unlocked potential. Your restaurant analytics will be able to tell you if one of these items creates a higher-than-average percent of return guests. Highlighting this item on the menu, training servers to promote it and updating its name and description could help you sell more of that dish and, most importantly, create more repeat visitors.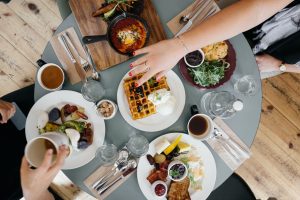 2. Improve server performance
Server performance reports within your restaurant analytics provide the information needed to help you improve staff training, identify strong servers and schedule smarter.
Discover strengths and weaknesses.

Is one server selling 60% of all wine bottles? Find out their secret and pair them with servers with low bottle numbers to help them improve their sales.

Decrease turnover

. Turnover happens for a variety of reasons so you can't stop it, but it can be minimized. Check in with your lowest-performing servers to find out how you can work with them on improving their job satisfaction.

Pair top servers with VIPs.

When a reservation for a VIP guest comes in you can identify your top servers and ensure at least one of them is scheduled and assigned to that guest's table.
Another issue server insights can help with is employee turnover. When you can see exactly where a server is lacking, you are then able to help them improve their performance (and, in turn, their tip average) and encourage growth, improving the chance they will stay on board.
Using those same insights you used to discover their weaknesses you can also see how they are utilizing the feedback given to them and watch their performance grow—giving you the perfect opportunities to identify, acknowledge and reward their progress.
3. Make guests feel like VIPs
With every card swipe, your restaurant analytics software creates a unique profile for each guest. This lets you see their favorite items, sales history, most-used payment methods, preferred location and more. With this information, you can identify VIP customers and amp up your customer service with customized offers or comped items to show your appreciation.
Want to say thank you to a guest who's dined in six times in the past four weeks? Find their favorite drink or app in their guest profile and surprise them with an on-the-house item.
4. Run your restaurant from anywhere
The best part about having restaurant analytics on your cloud-based management system is that you can check them in real-time from anywhere—no need to print long, tedious reports from the POS. By being able to check your sales, menu and staff insights from any computer or mobile device, you can spot problems and opportunities sooner, allowing you to take action ASAP to improve your business.
How to get started with restaurant analytics
If you are already using a modern cloud-based POS system, you may already have access to restaurant analytics on your platform. Check the back office to find these reports or reach out to your account manager if you are unable to find them. For restaurants still running on old school legacy systems, you will need to upgrade to an all-in-one restaurant management system and POS.
Ready to get started with the one-stop restaurant management platform that can help you with menu management, inventory control and more? Talk to one of our experts about how Lightspeed can help.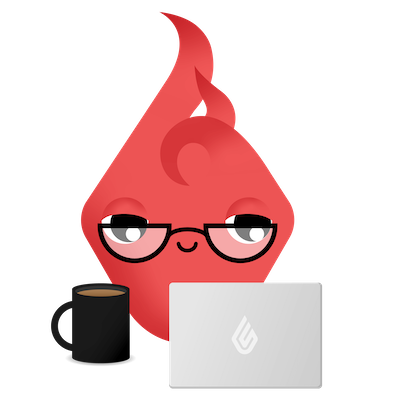 News you care about. Tips you can use.
Everything your business needs to grow, delivered straight to your inbox.