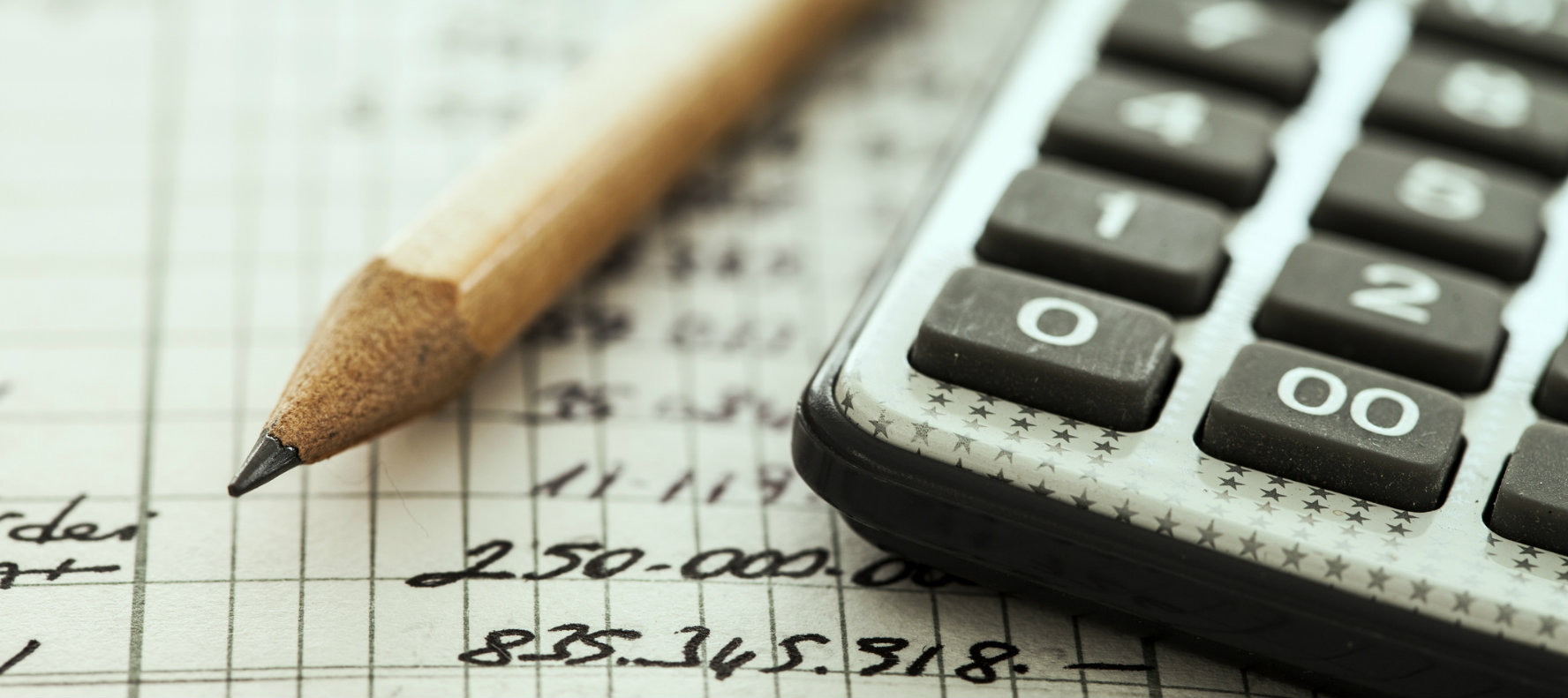 In planning your new eCommerce website, you're likely comparing the usability, scalability, time-to-market and price of many different software options. What many future online retailers don't realize is that the cost of software isn't simply the initial price plus licenses.
In reality, the usability, scalability, time-to market and many other factors will affect ongoing direct and indirect costs over the entire product lifecycle. This lifetime price is known as total cost of ownership (TCO). Forrester research has found that 43% of online retailers underestimate the TCO of their eCommerce projects, resulting in significant financial consequences over the long term. With the following ten expense areas in mind, you'll be in a better position to properly estimate TCO, plan for future expenses and decide on the best solution for your eCommerce site.
The 10 factors that determine total cost of ownership of eCommerce platform:
1. Infrastructure
High-quality infrastructure is essential to a fast, easy-to-access eCommerce site. Because slow
loading hurts conversion and hits your bottom line, you need to clearly identify infrastructure options and costs up front.
Open-source software
For open-source solutions, you need to buy servers or server space. You may choose shared, dedicated or VPS hosting, depending on your needs and anticipated traffic. Quality and price vary quite a bit, but cheaper options often fail to meet the needs of a busy online store. Good server performance, including fast load time and reliability, is rewarded not only with higher sales but also higher search result rankings.
Software as a Service
Because hosting is included with a SaaS solution, you don't need to buy hardware or server space. Customers benefit from economies of scale with major SaaS providers, getting high-quality hosting for a low price. Server performance varies among SaaS providers, so be sure to ask about and test server load time and reliability to avoid having a slow site.
2. Software and license
The price of purchasing and/or licensing the software. These are the costs directly associated with using the software.
Open-source
A great deal of open-source software can be downloaded free of charge. While users usually pay no monthly fees for use, very large software suites may charge an annual fee.
Software as a Service
SaaS providers charge license fees, or fixed recurring costs, for software use. The license fees vary per provider and will depend on differences in functionality, quality and service.
3. Installation and setup

If you need to install and setup the software, this can cost you time, money, or both.
Open-source
Installation of open-source software can require some – or a great deal of – technical expertise. If you don't have that expertise, you'll have to pay for a consultant or temporary IT staff to install the software for you. It's not uncommon for consulting fees to run $180 per hour.
Software as a Service
SaaS does not require installation. A simple online store can often be set up in a few clicks by a non-technical person. Because of this, SaaS solutions have a much shorter time-to-market, which means you can start selling sooner.
4. Core functionality and extensions

Predicting how your online store will evolve over the coming years can be tricky, especially if you plan to expand into new international markets. To ensure that you will have the functionality, extensions and connections you'll need when the time comes, it's best to choose a solution that offers many options by default or allows you to easily add tools and functionality as you evolve. It's better to be prepared than have to switch eCommerce solutions later.
Open-source
Large open-source software suites can offer a wide range of functionality by default. If the extensions you need are not offered, you can opt for a custom solution. But again, since you are responsible for the improved functionality, you will be the one finding or creating the new extensions, or hiring the certified partner to do so. Because the price of custom solutions can be extremely high, you should account for this cost in advance.
Software as a Service
By default, major SaaS providers offer functionalities you can start using right away, including marketing, SEO and analytics tools. Extensions, or apps, are built by third parties but managed by your provider, who will ensure high quality and notify you of new apps as they're created. If you need something unique, major SaaS providers combine the benefits of SaaS and open source by offering customized solutions.
5. Design and front-end development

It may be enough to use the pre-built themes available through your software. But if you want to provide a branded customer experience, you may need a custom design, entailing more cost. You should also be prepared to offer mobile friendly designs to answer the strong and growing demand for mobile shopping.
Mobile accounts for over one third of eCommerce transactions globally.
Mobile generates over 20% of sales in all retail verticals except Home.
Apple and Android are the top devices gaining ground on desktop sales.
Open-source
Open-source software usually offers several free and paid themes for the design of your online store. A fully branded design entails higher development costs compared to the standard free and paid themes, but will lead to more sales in the long run.
Software as a Service
SaaS providers offer free and paid themes, as well as customized designs. Many SaaS providers also let you easily set up a mobile online store. Prices vary widely, so enquire.
6. Back-end development


Your online store may need to be connected to other company systems, including CRM, accounting and/or ERP suites. Such connections can be very complex, demanding a great deal of customization. Be sure to map the connections you will need, then decide what you can handle internally and what should go to a custom solutions provider.
Open-source
The advantage of open-source software is that developers can easily build software connections because they have access to the 'core' or underlying code of the eCommerce solution. Many developers in the community offer their own plugins (or extensions) to connect to external software. On the down-side, this means you are dependent on the developer for these connections. Because possibilities are limitless when altering source code, mistakes aren't unusual. Maintenance of these plug-ins can also be patchy and lead
to malfunctions in your online store.
Software as a Service
With SaaS, the core code is fully shielded, which can be both good and bad. SaaS is less flexible, but more stable than open-source software. The SaaS provider maintains the core code used by all customers and will repair any issues before they affect service. SaaS providers also perform regular quality control checks on extensions (apps) to ensure a good experience.
7. Updates and maintenance
Software buyers often underestimate maintenance costs. For optimal performance and maximum sales, it's important to properly maintain and frequently update eCommerce software.
Open-source
While open-source suites are very flexible, that flexibility can also lead to errors when developers modify source code. While extensions, or plug-ins, operate independently of each other, they should also be able to work together; you need to ensure that extensions are compatible with each other and with the version of the eCommerce platform you're using. Compatibility errors can lead to checkout failures or even the sudden malfunction of an online store – well-known and feared scenarios in the open-source industry. A specialized developer can examine and solve compatibility issues.
Software as a Service
SaaS providers take maintenance out of your hands, and users always have access to the latest version of the software. SaaS providers carry out any technical maintenance and you are not charged additional fees for regular software updates or infrastructure changes. Most enterprise SaaS providers give you an uptime guarantee, and with it peace of mind.
8. Training and education


The most important question a future online retailer can ask is: How soon can I get started? But will you need training before you can start using the suite? Open-source
Many open-source solutions provide so much functionality that it's almost impossible for average users to get started without training. You may have to take training yourself, or hire someone who already has the expertise to work with the solution. Courses can cost upwards of $700 per day.
Software-as-a-Service SaaS providers control the platform and devote a great deal of attention to usability, marketing themselves as solutions that can be used without technical expertise or training.
9. Support
If you're having problems, you must be able to easily contact someone who can help you. Ask whether support is provided, and if it's free or fee-based.
Open-source
Because most open-source suites have sizable communities of people using the software, you'll always be able to ask for help through a forum. Open-source providers also arrange more formal phone or email support through third parties, either free or paid by the hour.
Software as a Service
With SaaS, the cost of support may vary, although many providers include support in their basic plans. Be sure to check fees in advance.
10. Payments


The costs involved in processing payments for your online store are an important expense item. Banks or Payment Service Providers (PSPs) offer payment methods such as debit, PayPal and credit cards, integrated with your open source or SaaS eCommerce solution.
Open-source
In open-source solutions, PSPs and the payment methods they offer must be added to your online store by installing plug-ins. Unfortunately, unsuccessful installation can lead to significant stability problems with this critical element of an online store. If this happens, consult an experienced developer.
Software as a Service
SaaS providers have integrated PSPs, enabling you to immediately activate payment methods without any installation. This simplifies matters and guarantees the stability of your online store. Some SaaS providers use economies of scale to offer highly competitive rates.
Conclusion
All retailers want an eCommerce solution that's easy to use, scalable and fast to deploy. These qualities alone will help keep your total cost of ownership low and determine project success or failure. The ten cost factors you've read about in this paper will help you add up the real cost of ownership over the lifetime of the solution. Because SaaS solutions have shorter development times and reduced costs for extensions, maintenance and updates, they may be the best solution for many retailers, provided they offer the flexibility you need. With many SaaS shops offering more flexibility and even dedicated developers when necessary, this kind of solution can deliver a fast, stable and reliable eCommerce solution that will serve you well for years to come as you focus on marketing and selling your products.
Get started with Lightspeed eCom
Learn just how easy it is to build your online store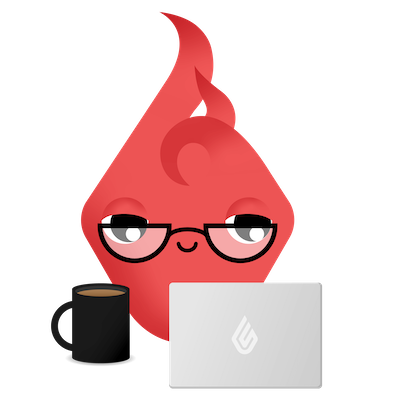 News you care about. Tips you can use.
Everything your business needs to grow, delivered straight to your inbox.