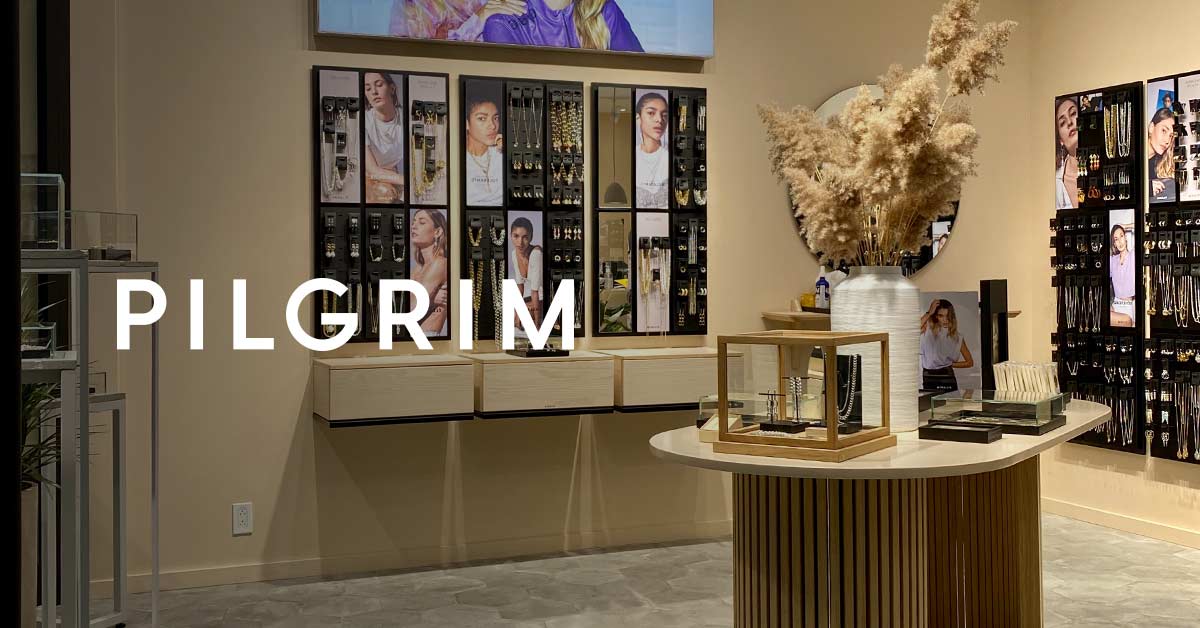 Robert P. Hayes was living in Denmark five years ago when he walked into the Pilgrim store in Århus and immediately fell in love with the brand's minimalist aesthetic and family-run history.
Pilgrim began in 1983 when designer Annemette Markvad started selling her handmade jewelry at music festivals in Scandinavia and Germany. Inspired by Nordic culture, stories, moods and mythology, Pilgrim is deep-rooted in local history and its connection to its customers.
Hayes decided he had to bring this brand back to his native country of Canada. He purchased the distribution rights and started a wholesale business in Montreal, Quebec, where he ensures every outpost delivers on the customer experience at the heart of the Pilgrim brand. With over 387 independent wholesalers across the country, the Pilgrim vision continues through a team of passionate Montrealers.
We caught up with Hayes, CEO of Pilgrim, to find out how he keeps his customers connected to the brand with a 360º omnichannel strategy—and why he switched to Lightspeed during a global pandemic.
It's time to go omnichannel
Give your customers the seamless shopping experience they deserve with an omnichannel strategy.
Taking COVID-19 distancing regulations into account, how did you adapt your physical stores to improve the customer experience?
We had the idea to create a journey with capsules that each tell a different story. As the customer walks through the store, they're on a journey. We've arranged the capsules in a circle so that people aren't bumping into each other. We've created a kind of synergy so that the customer can keep walking from one part of the store to the other.
It's like when you go to IKEA—you're in a maze. Even though our stores are smaller, we've kind of configured them in that way so that the customer can kind of move forward through the store and then at the end, they can easily checkout.
How have you been able to stay connected with your customers who aren't comfortable entering a store during this time?

We actually have found that there's been more connection with clients in terms of phone calls, Zoom meetings and the live chat function on our eCom. So people are still connecting, just in new ways.
We went from having, pre-pandemic, maybe 10 inquiries a week and now we have 250 a week. Often it's people asking questions like what would match with a different piece of jewelry, what we'd suggest for different outfits and what the current trends are.
I feel like people are connecting with the brand in new ways and we have to evolve and be available to connect with our customer wherever, and however, they want to have a conversation.
How are you managing this new influx of inquiries?
When it's quiet in store, our stylists can have direct conversations with customers virtually. With Lightspeed, we're able to directly answer that customer in real time, offer suggestions and propose to do either a FaceTime or a Zoom meeting to connect with them so that they can see the products being held and worn by our stylists.
This isn't something we weren't able to do with our old website. After we switched to Lightspeed during the pandemic, we were able to implement this chat function that we didn't have before.
During such a busy—and uncertain—time, why did you decide to switch to Lightspeed?
There were three major reasons. This first reason was its advanced inventory management system. When the POS tells me there are six items left, there are six left. There's no ambiguity and we can trust that information. Sometimes with our old provider, you see 27, but there's only six. I couldn't trust the data I was getting from that system. We also love that everything is archived and stored in the cloud, so even if something is deleted, nothing is ever gone.
The second reason was that Lightspeed can manage this data so effectively. With all the other programs we had, we always had to create spreadsheets in Excel. With Lightspeed, you can tell that real retailers designed and built the system to provide accurate information with up-to-date reporting and analytics.
We can now use this data to provide our customers with the products they want and the service they deserve.
The final reason was the harmonious omnichannel capabilities of the Lightspeed platform. All systems speak to each other—online and off. It's been great not needing all these different apps that don't communicate with each other.
Why was implementing an omnichannel strategy so important to your business and how has it helped you and your customers?
When a customer purchases in store, we can then connect with them online. When they purchase online, we can then connect with them through advertisements—everything is 360 degrees. That's something that no other provider in the mid-range could offer. The two systems—eCom and in-store—really work hand in hand and there's no glitches or ambiguity and that really creates that harmonious kind of environment.
We have customers come into the store and say they bought an earring but can't remember which one, but they want the necklace to match. We have all of that information so we can suggest a bracelet as well. They're amazed that we can personalize their experience.
What was the onboarding process like at Lightspeed?
We get incredible dedicated customer support. I feel that the experts really care about my business and about my success—suggesting, offering and proposing things that are going to make my business better and I never feel like they're trying to sell me something.
I really feel that I'm a valued partner to Lightspeed. With my past provider, I felt like unless I upgraded, they didn't want to deal with my issues. With Lightspeed, they want to help me get to the next level and when I reach it, I'm presented with the solutions and the tools that help me grow even more. That's something that's really important to me as a business owner to have that partnership.
With the holidays right around the corner, what challenges have you been faced with and how are you overcoming them?
Canada Post and a lot of shipping companies have issued warnings on the media and the news telling people to buy earlier. I have a feeling that people are going to buy earlier if they want gifts to arrive in time for the different holidays. So this year, we've had to bring our spring ordering forward. Usually we'd start bringing spring in maybe one week before Christmas because we're transitioning with Boxing Day. But because this year, with everything that's kind of going on, we're going to do the first spring drop in early December. We've shortened the holiday season and we're going to extend the spring season. We basically brought everything forward and more faster to market than we normally would.
How has technology helped you this holiday season?

We just signed up for Lightspeed Loyalty, so we're really excited to be able to launch that for the holiday season and really connect more with our customers.
It's going to be a little bit different this year. For us, it's really been about trying to get our customers on a digital platform. We want to ensure that no matter how our customer wants to experience Pilgrim, we can connect with them in the way that they want and keep that relationship going strong.
Now it's time to find out how you can build strong connections with your customers across all channels. Let's chat.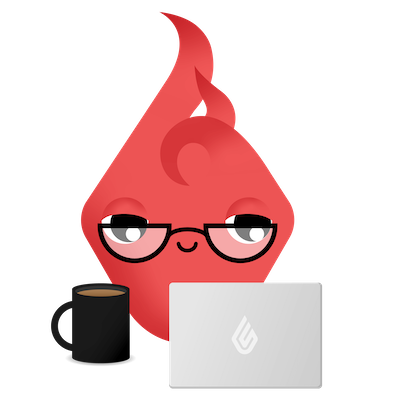 News you care about. Tips you can use.
Everything your business needs to grow, delivered straight to your inbox.