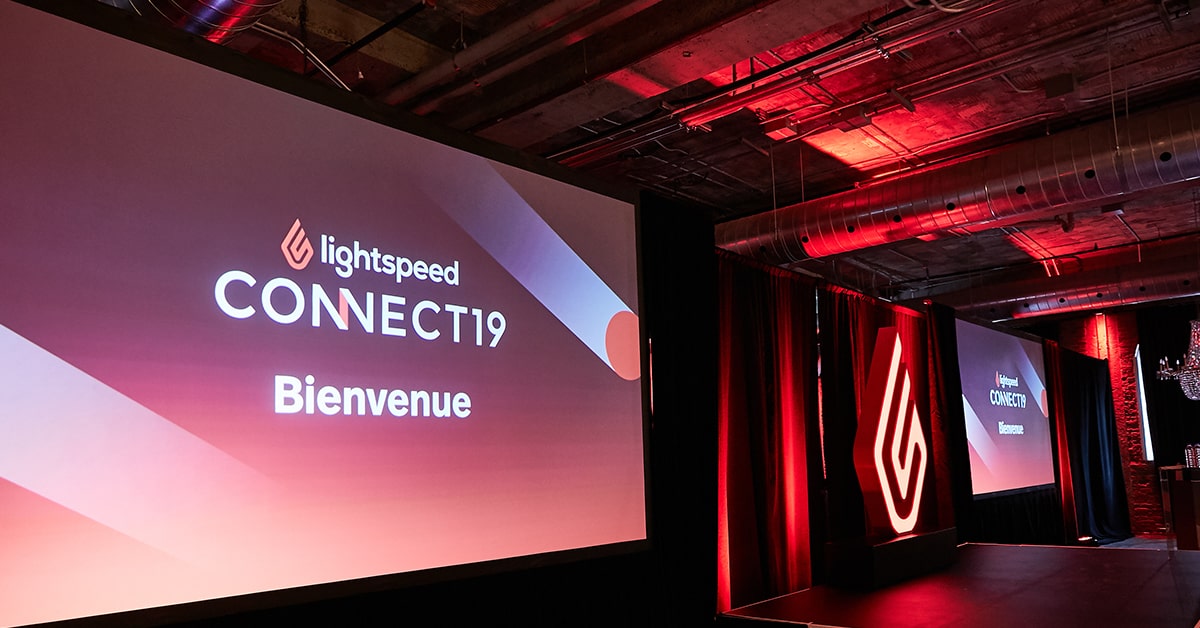 On June 11th, Lightspeed opened the doors of its headquarters, a historic castle in the heart of Montreal's Old Port, to hundreds of retailers and restaurateurs for the first North American edition of Lightspeed Connect.
Originally piloted in Amsterdam, Lightspeed Connect was launched to bring local business owners together with industry experts, share valuable insights to help them grow their business, and shine a bright spotlight on the bustling local entrepreneur community.
For the Montreal edition, we had a stacked speakers panel of expert marketers, technologists, restaurateurs, and retailers. Couldn't make it to Connect? We've rounded up our key takeaways.
1. The transition from omnichannel to unified commerce
Consumer expectations around the ideal retail experience have shifted dramatically as technology evolves. To understand and be prepared for the future of retail, you need to understand where it came from and where it is now.
As the Internet, mobile devices and social media networks became increasingly sophisticated, we saw the emergence of the omnichannel experience that we know today. Thanks to cross-channel integrations, consumers can purchase either in-store, online or through social media networks like Instagram, and return products either online or in-store.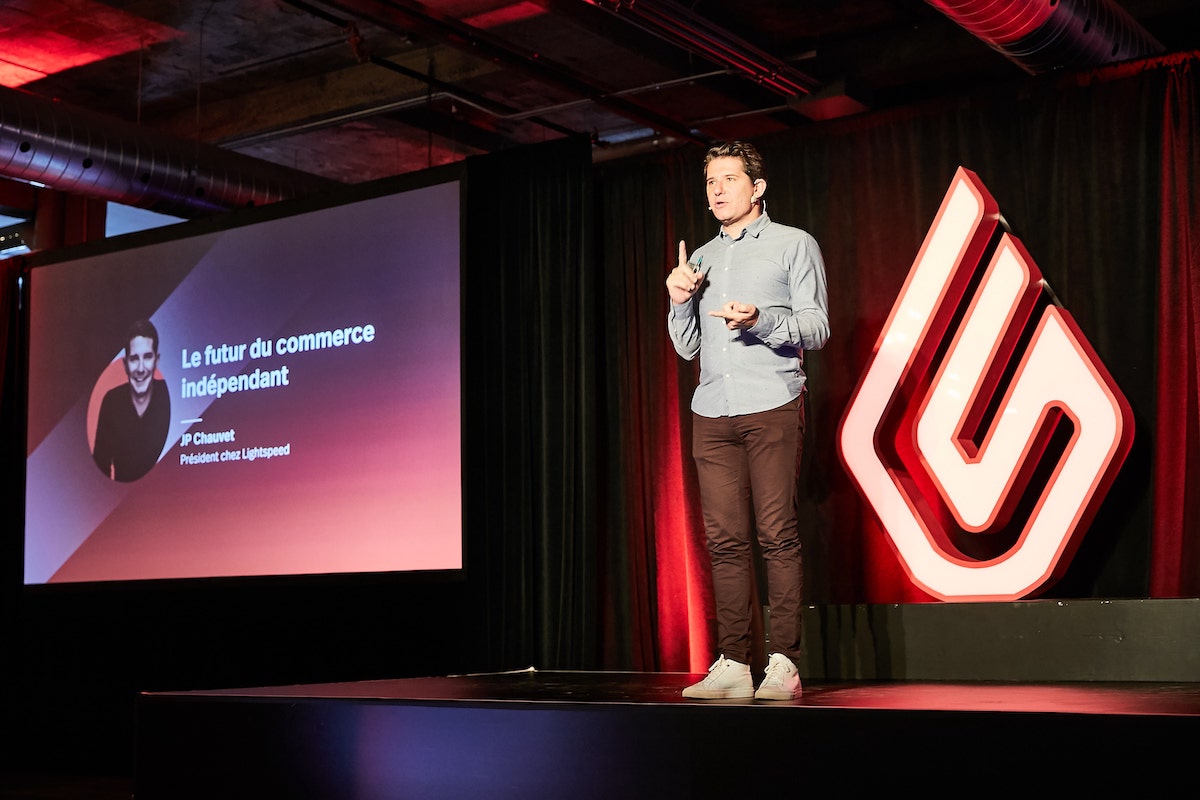 So what's in store for the future? A completely unified commerce experience—and the future isn't very far off. With unified commerce, any possible action, whether that's getting support, buying, returning, browsing or trying on products, will be possible on any channel the customer wants. The user will be at the center of a full commerce ecosystem.
We're already seeing unified commerce shape itself around us. Think of how Houzz uses augmented reality (AR) to let customers see how furniture will look in their home before they buy it. Or how Warby Parker uses similar tech in their smartphone app to let consumers see how glasses look on their face.
We're seeing commerce become a seamless experience, where any possible customer interaction is available on any device, on any channel, at any time.
As things like augmented reality, artificial intelligence, voice assistants like Amazon's Alexa, and deep learning become increasingly sophisticated, we're going to see commerce become a seamless experience, where any possible customer interaction is available on any device, on any channel, at any time. With that, we'll also commerce become increasingly personalized, where no two customers' experiences are the same because the customer will be at the center of the experience, shaping it to their needs and preferences.
2. The emergence of hyper-personalized shopping experiences
We're already seeing personalized shopping experiences. Retailers can tell which products a customer looks at online, what types of products they purchase, and how much they purchase over a certain timeframe. They can also predict which products a customer is likely to purchase based on their past purchase history and their demographic and psychographic information. And with tools like Facebook Pixel, businesses can target people with ads personalized to each customer's on-site shopping and browsing behavior.
But this process is still relatively manual. With the advancements in artificial intelligence and deep learning, though, soon we will see an entirely different level of personalization for consumers, with far less complexity and fewer manual tasks required to set it all up.
A business's success is dependent on their ability to offer personalized experiences to consumers while anticipating their future needs and guiding them through relevant product and service discovery.
Hyper-personalization is dependent on the ability to both gather data and quickly derive accurate, actionable insights from it. With a wealth of in-store and online data stemming from customer, inventory, and sales data, powerful analytics tools that help you understand your store and customer data inside and out are critical for understanding a customer's existing needs, predicting their future needs, and helping them discover products and services that fulfill these needs.
3. Data-driven, predictive inventory management
Data is the most valuable resource for any business owner. As big data collection becomes increasingly sophisticated, automated, and easy to understand, we will see huge strides in how retailers manage the foundation of their business—their inventory.
One of our panelists, Harry Drakopolous, Founder and Owner of the popular streetwear and lifestyle shop Off the Hook (@othboutique on Instagram), knows this all too well. His business is built on staying relevant as music, street culture, and art moves forward and anticipating emerging trends. To stay ahead of the game, Harry uses data to inform what inventory he buys and when he buys it.
But purchasing inventory is—for now, anyways—still a relatively manual process.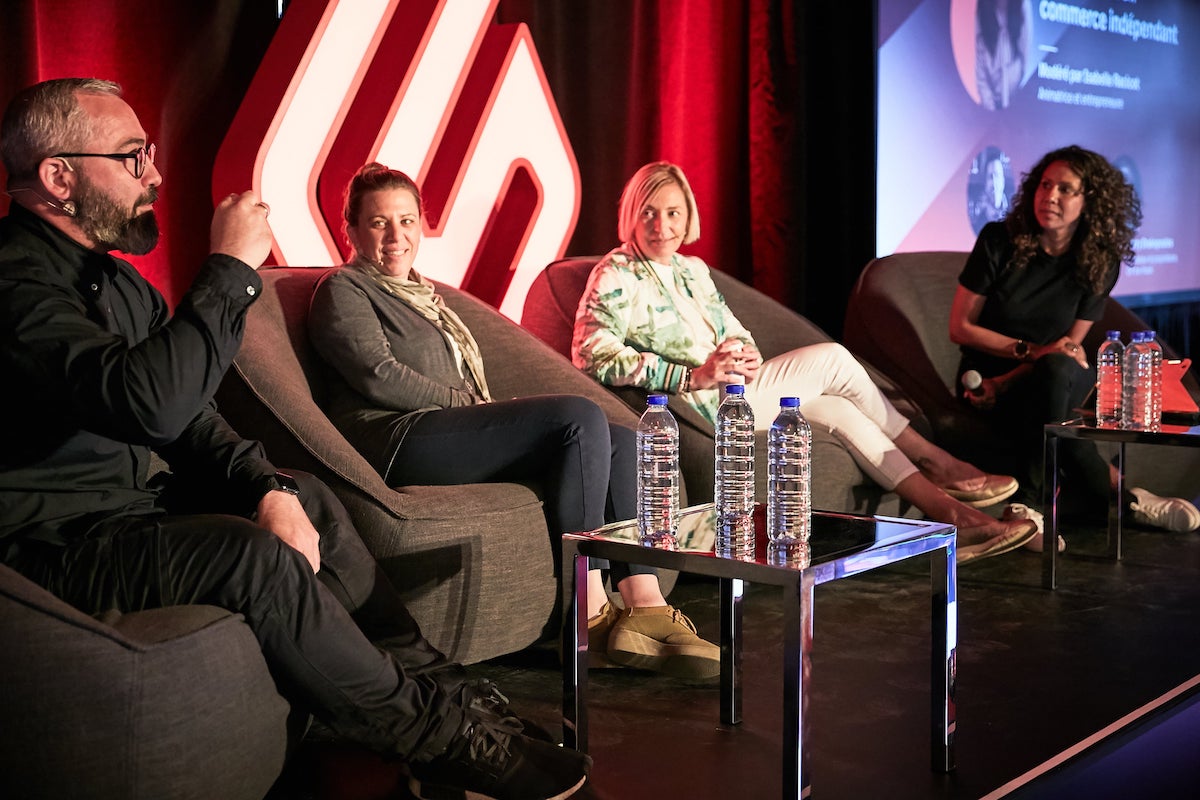 What if your point of sale had data-driven, predictive inventory purchasing capabilities, recommending which products to stock up on? Instead of manually creating purchase orders (PO), a retailer's point of sale predicts exactly which products they need, how many units they need, and suggests a data-driven PO that they can then adjust based on their preferences before submitting.
The future of inventory management lies in automating it so that anyone—even those that aren't comfortable analyzing data—can reap the rewards. Industry leaders like JP Chauvet, President of Lightspeed, predict that AI will transform inventory management into a predictive, intelligent process that suggests which inventory to purchase (plus how much of it to purchase and when) using aggregated merchant, vendor, supplier, and customer data.
The future of inventory management lies in automating it so that anyone—even those that aren't comfortable analyzing data—can reap the rewards.
Predictive inventory management requires rethinking how the entire supply chain shares information with one another. Customer, merchant, and supplier data needs to be aggregated in order for inventory purchasing to take the next step.
The future is coming, and it's going to minimize the complexity of inventory management. Retailers are still in the driver's seat, but they'll have one heck of a GPS to help them reach their destination.
4. When you think of Facebook marketing, think mobile first
It's no secret that smartphones are popular. In a study conducted by Pew Research Center, they discovered that 77% of Americans now own a smartphone. Of that, one-in-five American adults are "smartphone only" internet users—which means that they own a smartphone, but not a computer, tablet, or any other device connected to the Internet.
Additionally, our dependency and usage of our smartphones is also increasing. Damien Duprat, Client Solutions Manager at Facebook, reported that, on average, people open their phone 150 times per day and open Facebook or Instagram between 15 and 25 times per day.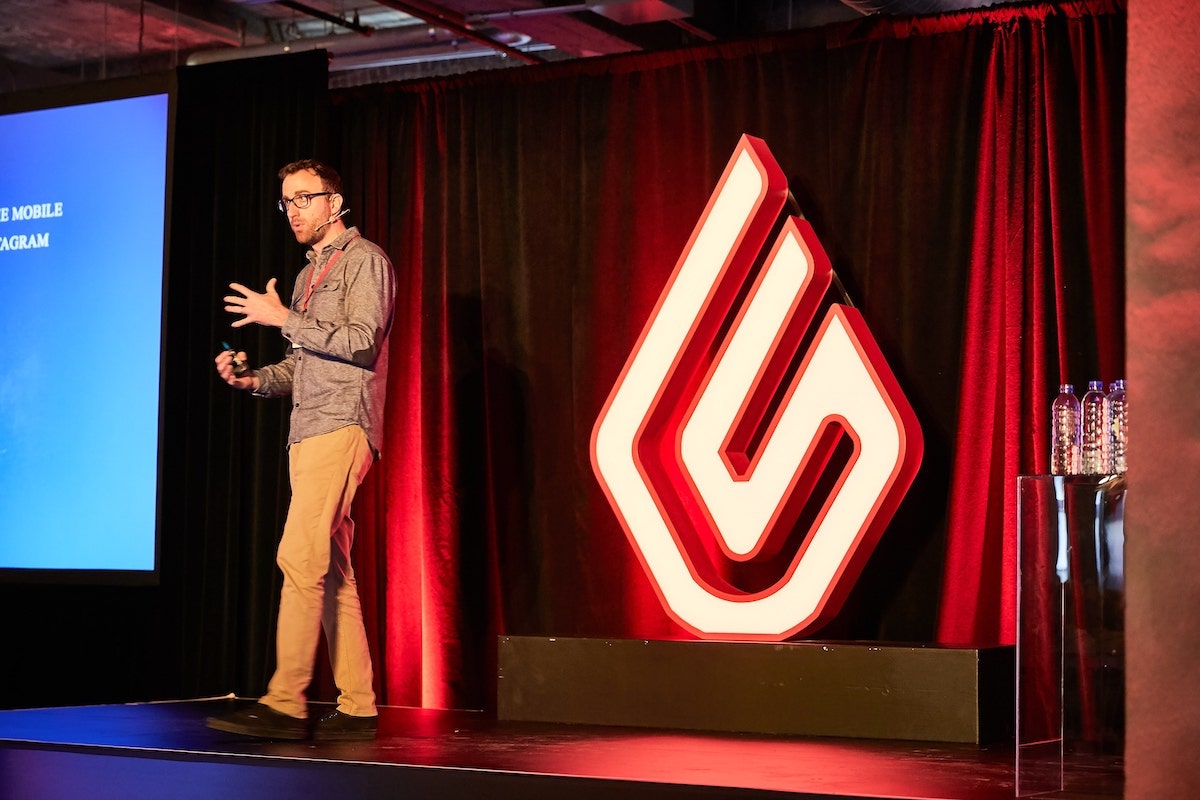 With numbers like that, it makes sense that a growing number of online sales are made from mobile devices. In 2018, almost 40% of US online retail sales were now made from a mobile device.
With the growing adoption of smartphones, and the growing tendency for consumers to make purchases straight from their mobile device, it's crystal clear that retailers need to prioritize their customers' mobile experience.
Consider that people open their phones many times per day. Smartphone usage is a frequent, fractured experience, and focusing on how your business navigates that experience to maximize its visibility with relevant audiences is critical to their Facebook and Instagram Ad's performance.
The reality is that having a Facebook page isn't enough. Most people won't visit your business's Facebook page. If you want your business to be discovered, you need to leverage Facebook's proximity ads (also known as local awareness ads) and dynamic ads.
If you want your business to be discovered, you need to leverage Facebook's proximity ads and dynamic ads.
Proximity ads are when you only run a Facebook ad for a specific radius close to your business. The objective is simple, get seen by people who are close by—and it works. People are 75% more likely to take action after seeing a localized ad.
Facebook's dynamic ads play off the push towards hyper-personalized commerce. Using a Facebook Pixel, businesses can retarget website visitors with a Facebook carousel ad that features products or services the visitor engaged with on their website. The ad is completely personalized and based on the consumer's interests.
Along with leveraging both proximity and dynamic ads, Damien left the audience with the following key takeaways for more effective Facebook Ads:
Clearly define your campaign objective
Are you looking to generate awareness, more website conversions, store visits, table reservations? To measure performance, you need to know what the goal of your ad campaign's is.
Implement a Facebook Pixel
If you want to make your Facebook Ads more personalized to each customer's preferences (and you should), a Facebook Pixel is an integral part of making that a reality.
Use your customer data
Your Facebook Pixel can make the most of your customer's on-site behavior, but it's also important to leverage your customer and sales data in your marketing.
Adapt your creative assets for mobile devices
It's very safe to assume that more people will see your Facebook Ads on a mobile device than on a computer. Consider how small a mobile screen is when you design your ads. When it comes to mobile ads, less is more. Make sure your ads have a clear focus.
Be present online
At their core, Facebook and Instagram are meant to bring people closer to one another. Take the time to respond to comments and messages. It helps build relationships with your followers and boost positive brand perception.
Lightspeed Connect Montreal: Learn, share, enrich, inspire
From the day we wrote our first line of code, Lightspeed's mission has always been to bring cities to life by creating software, solutions, and support systems to power the independent businesses that make them unique.
Lightspeed Connect is a step towards creating an ecosystem where independent retailers and restaurateurs—from entrepreneurs who are just beginning their journey to businesses in full growth mode—can learn from other people who've walked the talk. By sharing what we've learned from our successes and our struggles, everyone in the community benefits.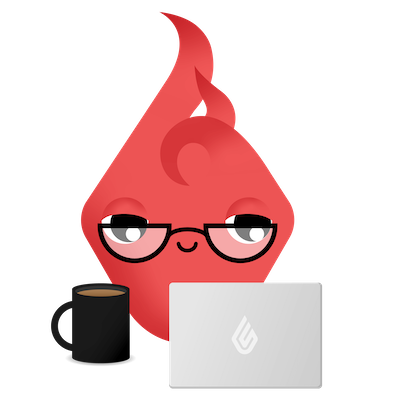 News you care about. Tips you can use.
Everything your business needs to grow, delivered straight to your inbox.